We love that crispy, crunchy, tangy taste you get when brussels sprouts are cooked on the cast iron skillet with only lemon and garlic. Here's how to make crispy brussels sprouts using the stovetop and a simple recipe with one secret step. We make this recipe at least once a week and pair it with a chicken or steak on the side. You can also add bacon or parmesan cheese on top – yum!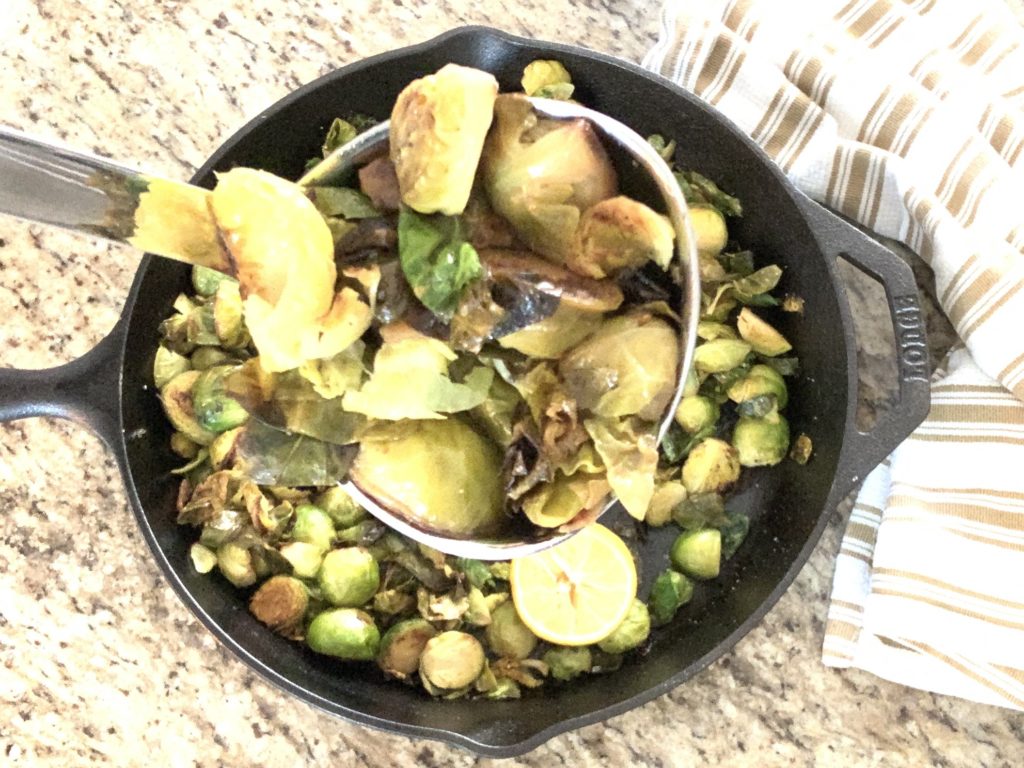 In our homestead, we like to have one veggie, one protein, and one grain for dinner every night. Usually we will do a chicken or steak, a stovetop veggie, and sourdough bread or skillet potatoes. Brussels Sprouts are one of our favorite side dishes to pair with chicken or beef. This recipe only has a few ingredients and is simple to make – but there is a simple secret to how to make crispy brussels sprouts. I am posting this recipe alongside a few other bloggers who are sharing delicious Thanksgiving recipe ideas. You can check out their recipes at the bottom of this page.
Many people don't care for brussels sprouts, but this may be because they haven't found the right way to cook them. For example, if you microwave frozen brussels sprouts, you may end up with a soggy cabbage-like side dish that doesn't smell too great. And we don't want that!
[Read more…]

about How to Make Crispy Brussels Sprouts