During a tumultuous time in our country and our world, I thought I would share some powerful Bible versus to help understand how to get through times of adversity. The Bible shares stories and passages for the good, the bad, and the ugly times of life and how the power of God, faith, and the Holy Spirit can carry us through them.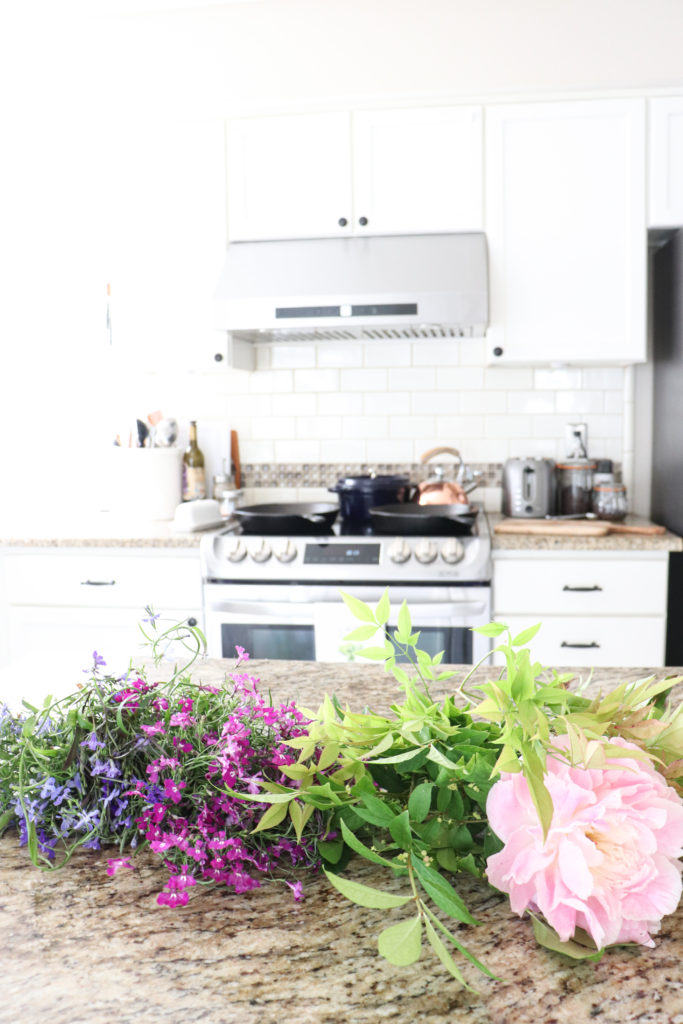 I've been doing a lot of thinking these last few months and especially the last couple of days. Our world being on lockdown due to a virus, safety of family and friends, economic downturns and rising unemployment, and even violence.
While I cannot control these events, their outcome, or even other people, I do try to control my response to them.
One of my most worried times
So my husband John was in the military when we first met. Right after we got married, John was called out to go out for deployment. He had been in the military for several years and I had been through one deployment with him when were dating already, so I had an idea of what is was going to be like.
But even though I had been through a deployment before, this one just had me so worried.
When we were dating and he deployed, we were really just close friends. So for whatever reason I found it easier to navigate life and challenging times.
But having my husband gone had me way more worried and presented a different set of challenges to overcome.
The day he left I remember thinking, is he going to be ok? What if he's not ok? What am I going to do if something happens to him? And what if he never comes back?
There's that downward spiral of worrying thoughts where you just assume the absolute worst is going to happen. I couldn't help it though, because what if something really did happen to him? I was playing all the worst circumstances in my mind.
In that moment there was nothing I could do. No matter how much I worried, it wasn't going to help John be safe during that six months, and it wasn't helping me either.
Getting through Tough Times
This first quote helps me get in the right mindset to make decisions. I am not perfect, I have days like I did when John would deploy where I assumed the worst would happen and all would be over. This is one of the passages that helps me get through those times:
"For God hath not given us the spirit of fear; but of power, and of love, and of a sound mind" (2 Timothy 1:7)
I always try to think about what I can do to help in a situation. So if I'm going down the rabbit hole of worrying or feeling angry or upset, I first remind myself that my ultimate goal is to help. Sometimes feeling worried or upset is ok to let those feelings out, but ultimately I think a solution should be reached for the situation.
Whether you're worried about your own personal circumstances or about someone else, I think having a sound mind is the first step to coming up with a solution. I remind myself of this passage because it can shift my mindset from fear to that of empowerment, love, and rational thoughts. From there, I just make better decisions. I really don't like acting or making decisions in an emotional state.
Together we are Stronger
I also have days where I think I can control everything, ask for no help, and even when things are turning for the worse, I keep going. That's just my personality. But I also know this to be true: no one person can do everything. We are all existing in this world to thrive and lean on each other.
"Remain in me, as I also remain in you. No branch can bear fruit by itself; it must remain in the vine" (John 15:4)
For our wedding, John and I hired a local husband and wife band to play and sing songs. They had a song that they personally wrote called the "vow" song and it had the best lyrics. It was about how when you first get married, all you know is that you're planting a seed and you're going to sow it together. You don't know how, but you know you will.
That was so powerful to me. The idea that you are blessed with a seed to sow together and now your job is to take care of it. Water it, sow it, watch it grow, and harvest it. Take care of it in the rain, sun, snow, or wind, and plant more when your seeds multiply.
The beauty of nature has always been a powerful thing to me because you cannot deny nature's power. Seeing food and plants grow is a beautiful thing.
But what I have to remind myself of sometimes is that they work in harmony. No one seed can grow by itself, just like no soil can produce its own seed and no flower can stand without a branch.
I can't tell you how much I have to remind myself of this. Ask for help, lean on others, support others how they support you. Not that I don't occasionally do these things, but just not enough.
Because the truth is we are stronger together. I just think that worry and fear can get in the way of that and then no one wins.
Look Deeper than the Outside
There is a human tendency to be judgmental of others. I'm guilty of it and I know everyone else is too. But when I stop myself and think on a deeper level, I realize that judging people on the surface serves no one. You cut your own self short of learning from their wisdom, and they get cut short of learning from you. Lord said to Samuel:
"But the Lord said to Samuel, "Do not consider his appearance or his height, for I have rejected him. The Lord does not look at the things people look at. People look at the outward appearance, but the Lord looks at the heart." (1 Samuel 16:7)
Our world today is so outwardly focused. We have social media, countless ways to be judged from the outside, news headlines popping up every 5 seconds, and it just seems like the overall way we judge people is not right.
Back in the olden days, people were always face to face and in person. Villages lived together, shared food and resources, and they learned how to survive.
I feel very lucky to live in the word we live in today. Our technological, medical, and wordly advances are some that I am so proud of. But sometimes I just wish we would all go back to the days when we were just trying to get food on the table.
When your only worry was how you were going to get meat that day, or how you were going to stay warm in the snow.
Now I'm not saying our ancestors didn't pick on each other or judge also because I'm sure they did. But sometimes when I'm overcome with worry or fear, I remind myself that I have shelter, food, and a family, and that's all that matters.
Just like what the Lord says to Samuel, the Lord does not look at thing that other people look at. The Lord looks at what's in the heart. So, don't concern yourself with what other people do, or have, or look like on the outside. Focus on their hearts, their families, and what they bring to the table, or better yet what you could create together as a team. That would give all of us a much better sense of security I think.
More Bible Versus for Difficult Times
I could probably keep writing this for days and days. Here are a few more versus that are so good to think about during times of difficulty.
"The words of the reckless pierce like swords, but the tongue of the wise brings healing" (Proverbs 12:18)
"Truthful lips endure forever, but a lying tongue lasts only a moment" (Proverbs 12:19)
"Deceit is in the hearts of those who plot evil, but those who promote peace have joy" (Proverbs 12:20)
"Anxiety weighs down the heart, but a kind word cheers it up" (Proverbs 12:25)
Thanks so much for reading!
Share this Post