Come see how we installed light filtering curtains for our farmhouse bedroom. Normally I love waking up with the sun, but summertime sun rising at 5am is just a little too early for the coffee to stew. These light filtering curtains let us snuggle a little bit longer until the water heats up and the coffee steeps, about 7am 🙂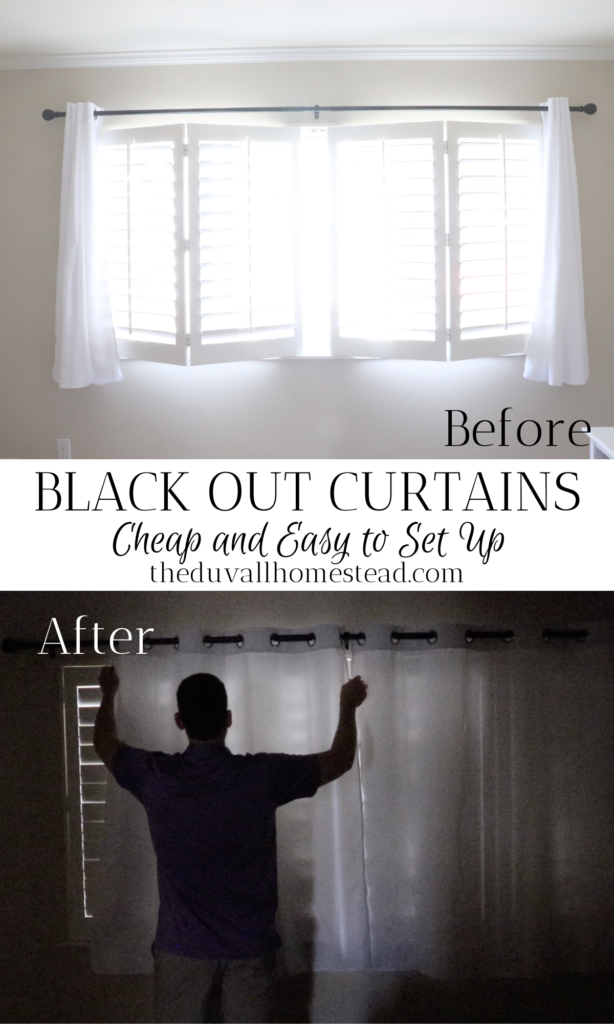 This post contains affiliate links, which means I make a small commission off items you buy at no charge to you.
Where to find Light Filtering Curtains
So the thing about black out or light filtering curtains is this: if you want a true black out curtain, it'll be a thick bulky curtain with black on at least one side. Those work the best.
But here was our situation. We wanted to keep the bedroom pretty, and we were okay with a little bit of sun. Just not all the sun. We already have shutters too, which block out a lot of light. So these light filtering curtains where just what we needed.
It's funny because I am all about waking up with the sun. I'm probably weird like that, but there's just something sweet and natural to me about it. But for us that's 5am right now and that was just too early!
And we already have shutters covering the windows, so a 50% black out works fine for us. We didn't to go the black side curtain route, which gives the 100% blackout. They're just too bulky for us.
These were so easy to set it up, I think we did it all in one evening.
Should curtains touch the floor?
Not necessarily.
I did a little bit of research on this and I read that the only proper way to hang curtains is to touch the floor.
But looking at classic farmhouse curtains on Pinterest, I found out there are actually a lot of short curtains in farmhouses these days.
Also these curtains aren't going to be permanent for us. I would love to sew drop cloth, ruffled, or tie top curtains for this room. So in this case, we'd rather save the money on the curtains and get shorter ones since they'll only last us the summer.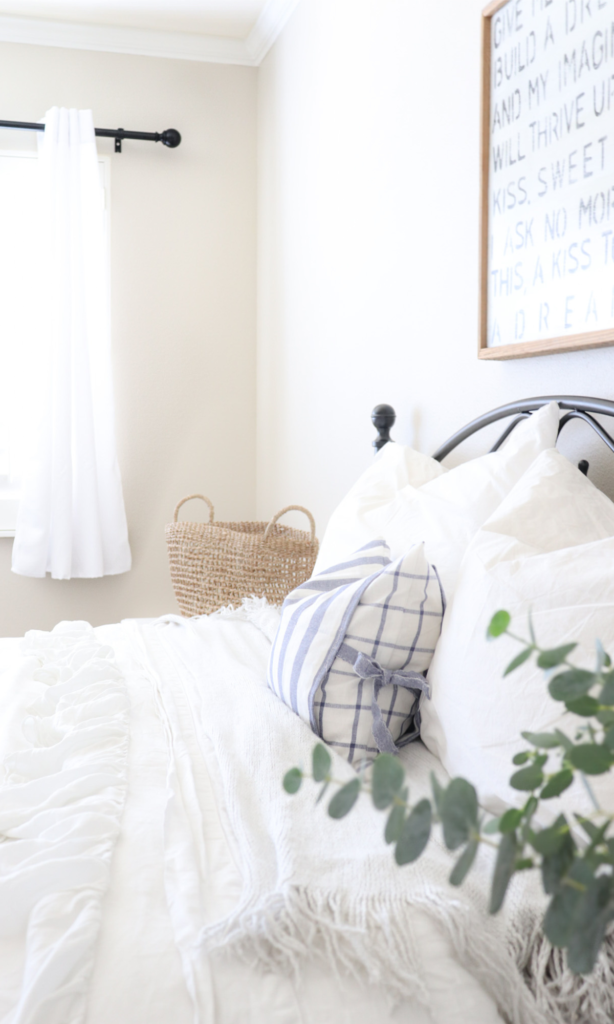 Building the Black Steel Light Filtering Curtain Rods
We are all about the black steel and white, crisp farmhouse classic feel if you can't tell from my other farmhouse decor posts. And we really want things to be cozy around here, too, and functional. Nothing defines farmhouse better than a working home, and that's exactly what we have here. We love our home.
As far as assembly goes, these were super easy. Just measure appropriately, and give the curtains space to be moved side to side. Make sure you are centered and have someone help by holding up the other end while one person drills. Also my husband told me, never drill directly into the wall! Find a stud and use a pocket, always.
All in all the black steel curtain rods were a great idea. They perfectly match the black steel head board. Crisp and simple. I can't wait to one day sew drop cloth curtains that go down to the floor, but for now we are enjoying our black out curtains from Amazon.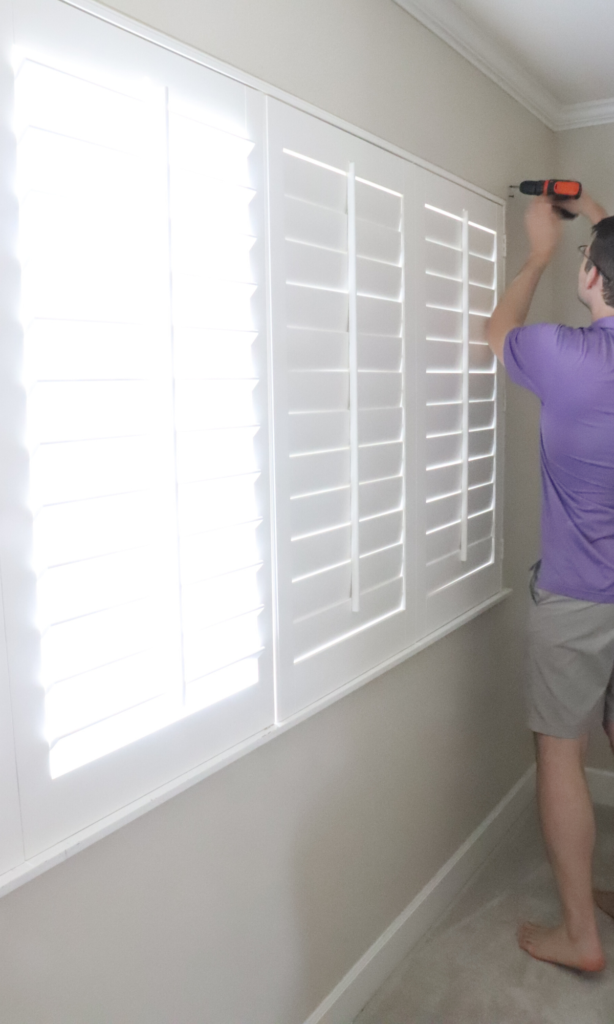 Tools Needed
Drill
Screwdriver
Leveling Light
Anchors and Nails
Black Out Curtains – the Process
First, find the studs in your wall.
Use a leveling light to make sure you're going to drill in a straight line. We just marked the wall with a pencil in the spots we planned to drill.
Then, drill the anchors in the studs. Always drill anchors first when hanging anything that bears weight! Never drill directly into the drywall.
The best part about these curtain rods is that they are adjustable and can be used for different sized windows. Also, they come with mounting hardware, screws, anchors, and installation instructions.
Mount the curtain rod hooks.
Place the curtains in the rod and then mount the rod on the hooks. Pretty easy!
Lastly, install the cute knobs on the end of the curtain rod for a finished look.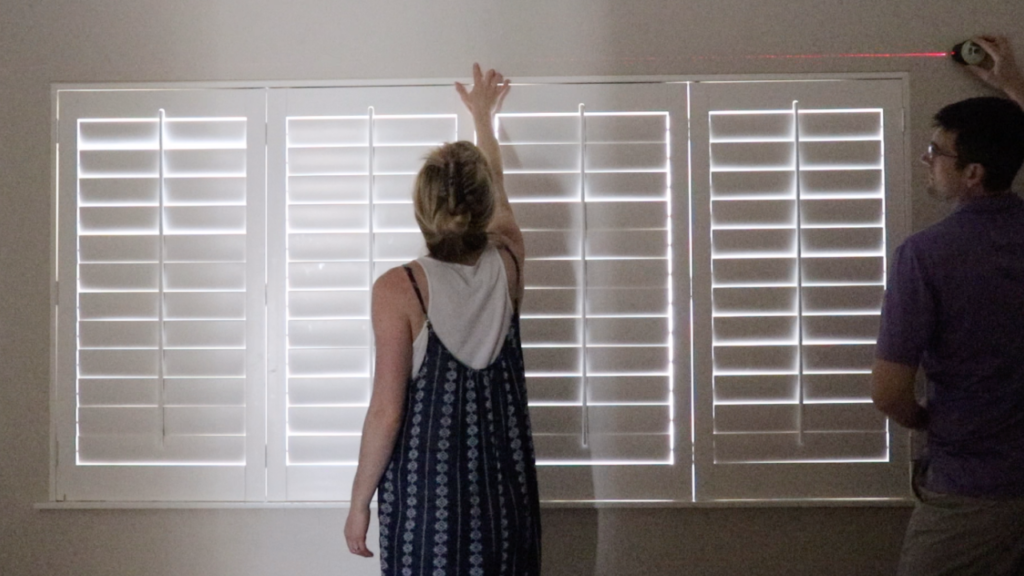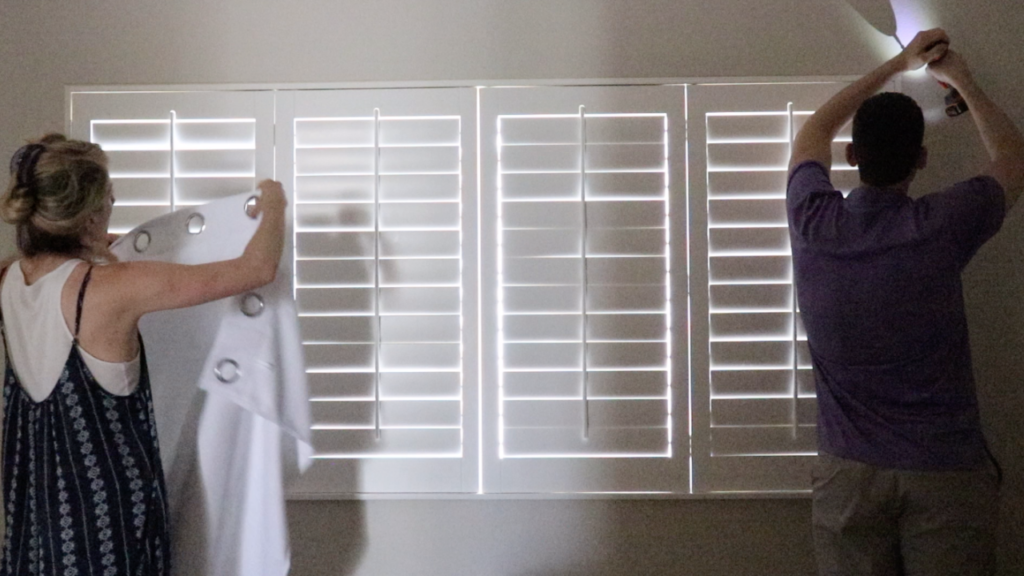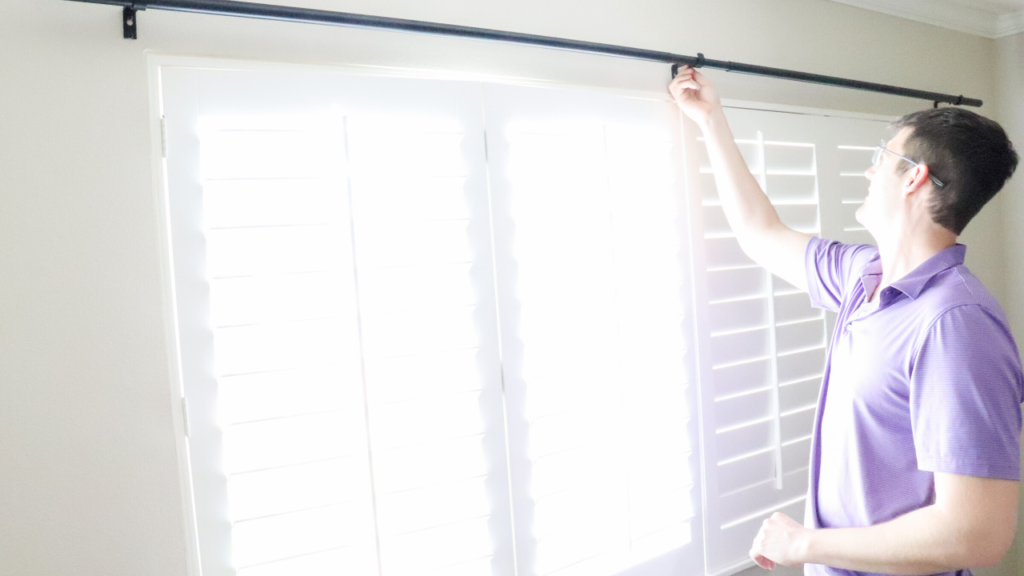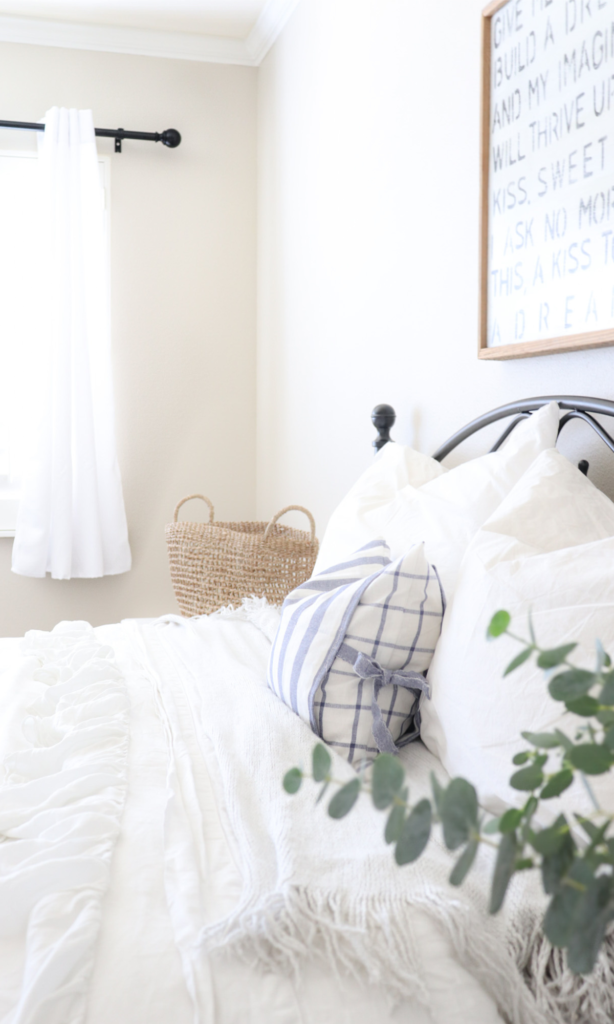 Make sure to stay tuned for more farmhouse bedroom updates this summer!
Pin it for Later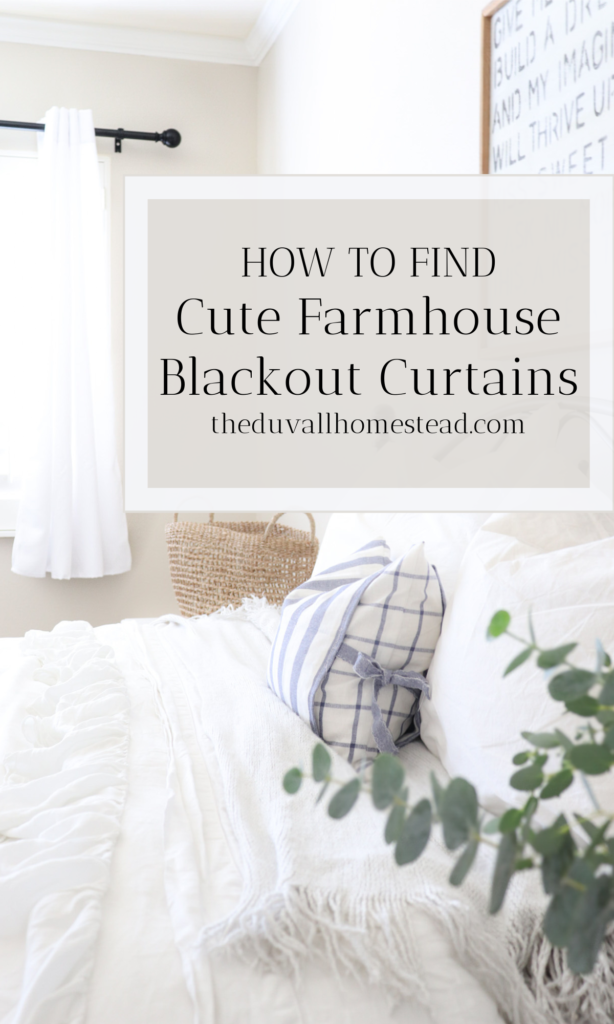 Thanks so much for stopping by our Homestead!