With this being my second pregnancy I knew exactly what I wanted for my summer maternity capsule wardrobe. I learned a few lessons from my first pregnancy that I'll trickle in throughout this post. Follow along as I show you the essentials for a comfortable (and cute!) pregnancy so you can enjoy every minute!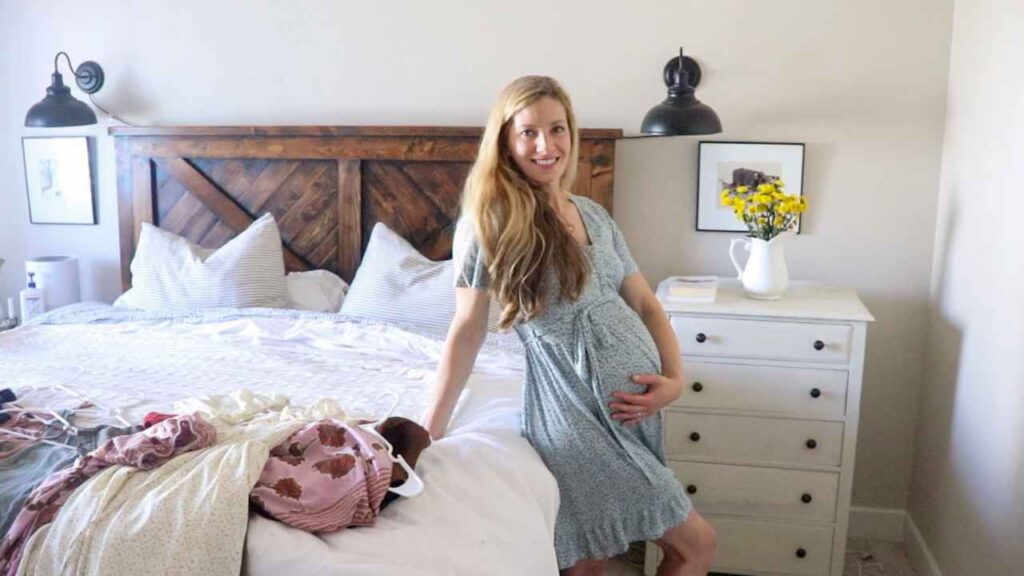 This summer maternity capsule wardrobe is meant to be worn exclusively and to be mix and matched to create new outfits each day. That is the essence of a capsule wardrobe.
After all, who has the money to break the bank on a bunch of new clothes for a few months? These items are all affordable and result in good quality, staple pieces.
And the good news is this. While I do recommend investing in some nice pieces, I believe you can get more wear out of them than just a few months.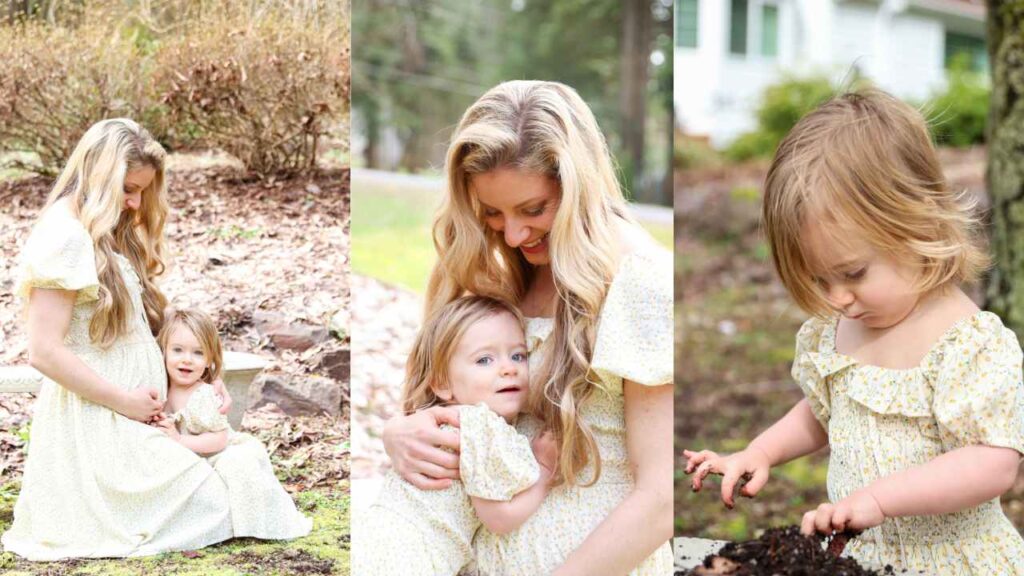 Each of these pieces is carefully selected to be breastfeeding friendly and postpartum friendly too. I didn't do this for my first pregnancy, and most of my items I had to donate or throw away. With this list, I carefully selected pieces that will fit my postpartum body too so I can get more time out of these items. You will be so happy you did this after you have the baby and your clothes still fit while you recover with all the newborn snuggles.
I hope you find this helpful! Congratulations on your pregnancy 🙂
PIN IT FOR LATER!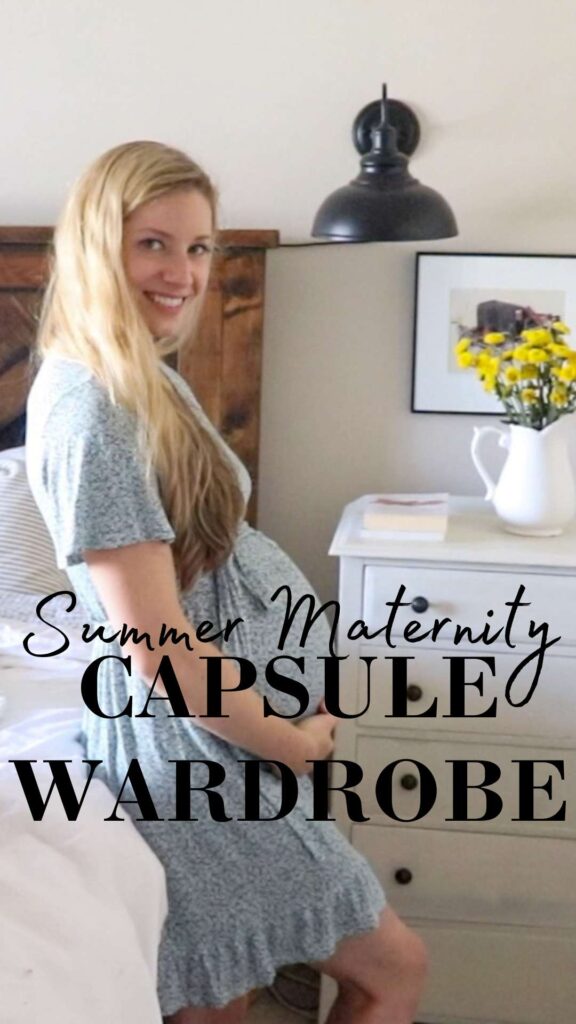 My opinion on pregnancy
I feel like my first pregnancy was so overwhelming for so many reasons. It felt like I had no control over my body and I was just seeking comfort in any way I could.
But going through it a second time feels, just, better! Nothing is new anymore and I don't feel like being pregnant is as big of a deal as it was the first time.
So with that sense of calmness around another pregnancy comes confidence in what clothes to wear.
Being pregnant is one of the biggest blessings of all, after all. While it comes with a few struggles, I have to say that if I could be pregnant forever that seems like it would do it for me. Now obviously I'm not being serious, but it's just the idea that your body is working to its fullest potential and doing what God created it to do. And there is no better feeling than that. Anyone with me on that opinion?
Check out my positive natural home birth story here.
TIPS FOR BUYING MATERNITY CLOTHING
I learned a few things from my first pregnancy that I want to share, especially if you are a first time pregnant mama.
First, yes, you do need to buy maternity clothes! I thought I could get away with just buying large sizes of stuff – sweatpants, sweatshirts, t shirts, etc. But I found that 1) I didn't like being in sweatpants all day, 2) actually large pants will not fit you when you have a big belly like you think they will, and 3) even if the clothing does fit, you will stretch it out so much that it will be unwearable in the future.
So for those reasons, there are a few items you should definitely get "maternity", and some that you do not need to. See my list in the paragraph below.
Second, don't be afraid of the belly band. I thought a belly band was silly and didn't want the extra fabric on my already itchy belly. But it actually makes the pants fit properly, and so much more comfortable. And it won't stretch out like cotton will, so you will have the pants available for postpartum wear too.
Third, keep postpartum in mind! I was so excited right after I gave birth to have the baby out. But it took me several months for my belly to go down in size, and about a year to go back to "normal". So you want to have clothes ready that 1) actually fit and 2) you'll feel good in after birth.
Additionally, you need to have clothes that are breastfeeding friendly. So only stretchy shirts, v-necks, etc. when it comes to tops so you can easily breastfeed after birth.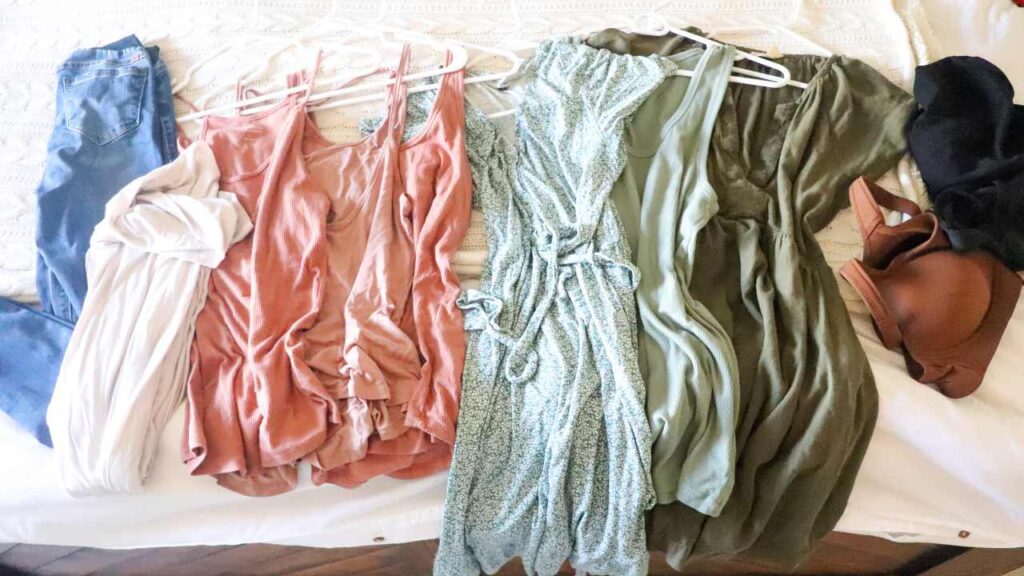 Buying "maternity" vs. "regular but large"
Here are the items I would suggest buying "maternity" versus regular but just a large size. Of course I'm not an expert, I'm just sharing my experience. So give us your take on this in the comment section below this blog post so others can get your input!
Anything on the legs – pants, shorts, skirts, should be maternity. This is because they will have a special fabric on the belly that will stretch up and then back down as you go through pregnancy and postpartum. If you just bought a really large cotton skirt for example, your 3rd trimester belly will stretch it out too far, making it unwearable after birth.
Dresses and tops can be non-maternity, just size up. I also recommend buying "tall" sizes if available, because they'll have a longer torso. GAP is a great place to buy "tall" shirts. I'm 5'8″ so I usually do this anyway… 🙂
Workout gear can be either one. For spandex shorts or yoga pants, I would go with maternity. The reason is because even if you roll your shorts or leggings down to your lower hips, it's going to push a lot on your bladder and make it uncomfortable to wear. But if you buy maternity yoga pants or shorts with a belly band, there will be nothing synching your lower abdomen area so you can move around freely without feeling like you have to pee every 30 seconds 😉
For workout bras, I would get regular but size up. Your chest size will get bigger in pregnancy, but here's a really important tip. It will get even bigger postpartum when your milk comes in. So you want to get one sports bra for pregnancy with medium support (I'm small chested to begin with, so this might be different for you if you start out heavy chested). And then get a heavy support bra for later in pregnancy and postpartum. Otherwise you'll have a very bouncy situation that you've never seen before!
This post contains affiliate links, which means I may make a small commission off items you buy at no extra cost to you. As an Amazon associate, I earn on qualifying purchases. See my full disclosure here.
My Summer Maternity Capsule Wardrobe
Maternity Tank Tops
These are from GAP and I absolutely love them. I reach for them almost every day. The soft and buttery texture make them so comfortable, plus they are nursing friendly for postpartum.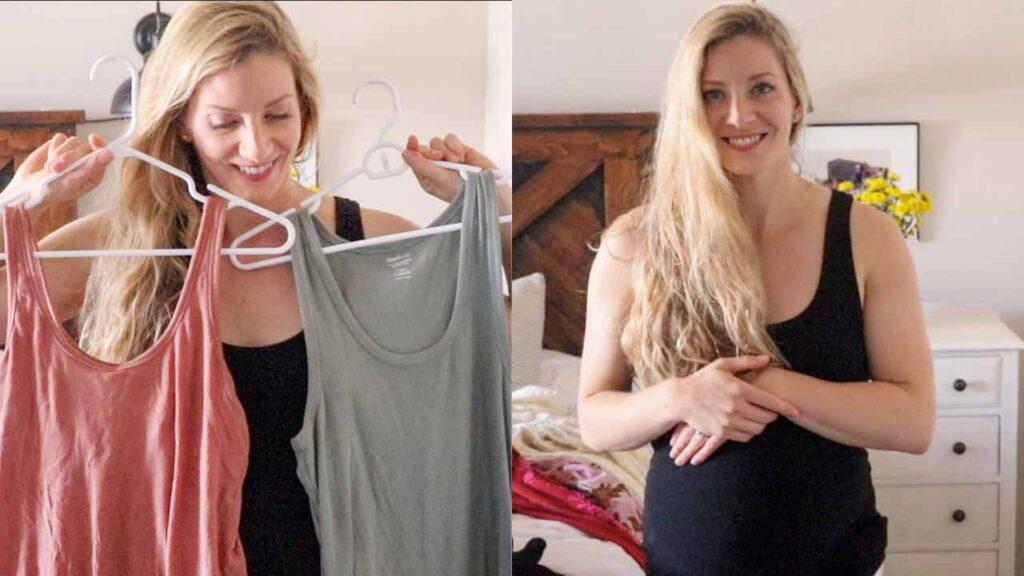 They come in two kinds: with or without a support bra underneath. It's not a lot of support, but it's enough to not wear a bra underneath if you like. Which I do, because I am not a fan of tight clothing win the chest area when pregnant!
I recommend getting the "tall" size unless you are very short, because it has extra torso length for your belly.
Maternity Pants/Shorts/Sweats
Here it comes again, the discussion around the belly band! Maybe I'm the only one who thought the belly band was silly in my first pregnancy, but boy am I a fan of it now. Seriously, there is no other way to wear pants or shorts when pregnancy without the belly band!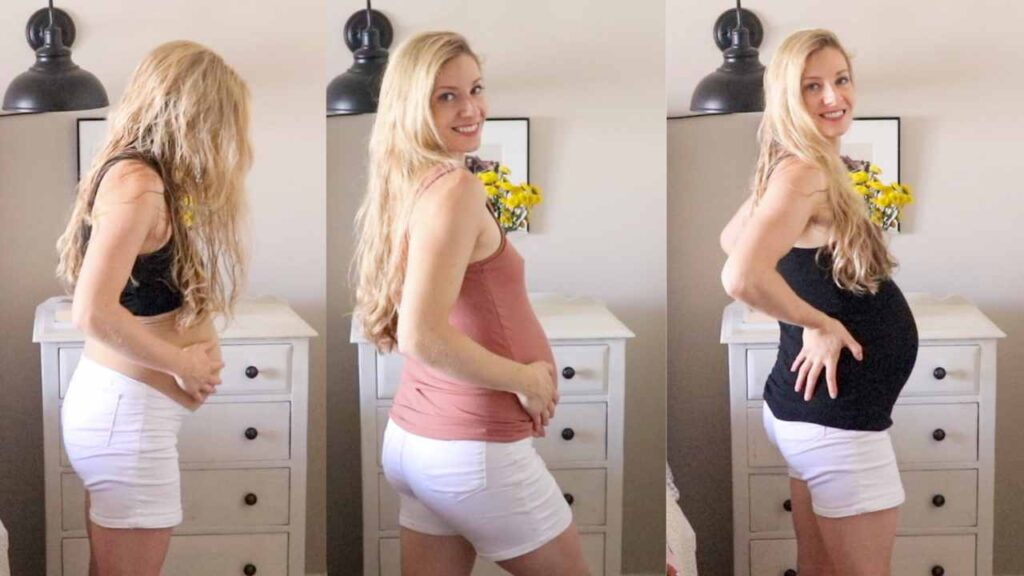 The white shorts above and the skinny jeans below are the same brand. I love that no matter what I wear on top, I look put together and ready for the day. These feel like yoga pants but look like jean shorts and skinny jeans.
Because there is no hard seam in the lower abdomen, you can sit down with these shorts or jeans and not feel like your bladder is getting squished. I so wish I had these in my first pregnancy!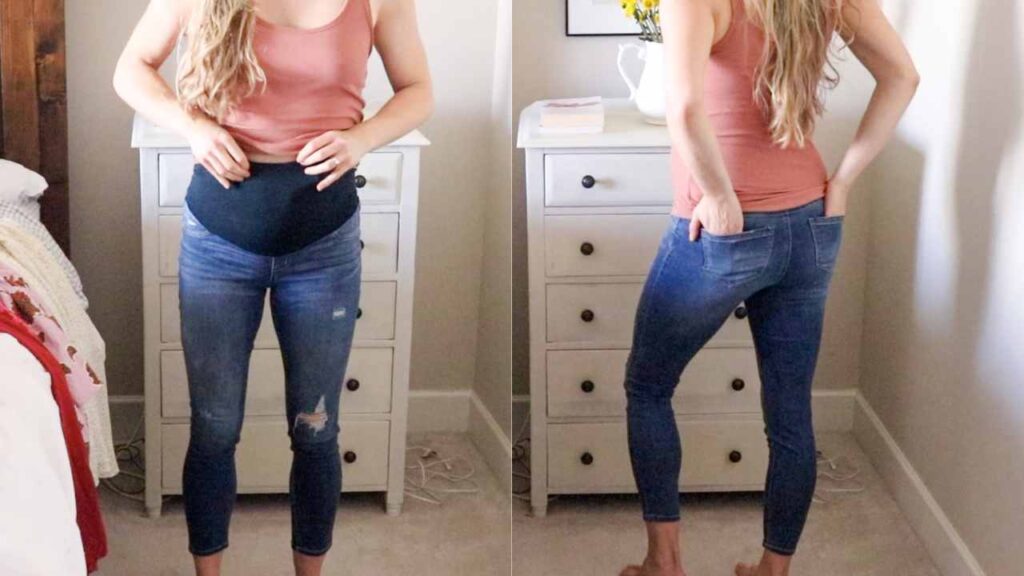 During really hot summer months sometimes it's just nice to have a breezy pant on. These white pants did the trick for me on our trip to Maine last week. They can be dressed up or down and they are so soft and buttery. I actually ordered a second pair because I love them so much. I will love these postpartum too.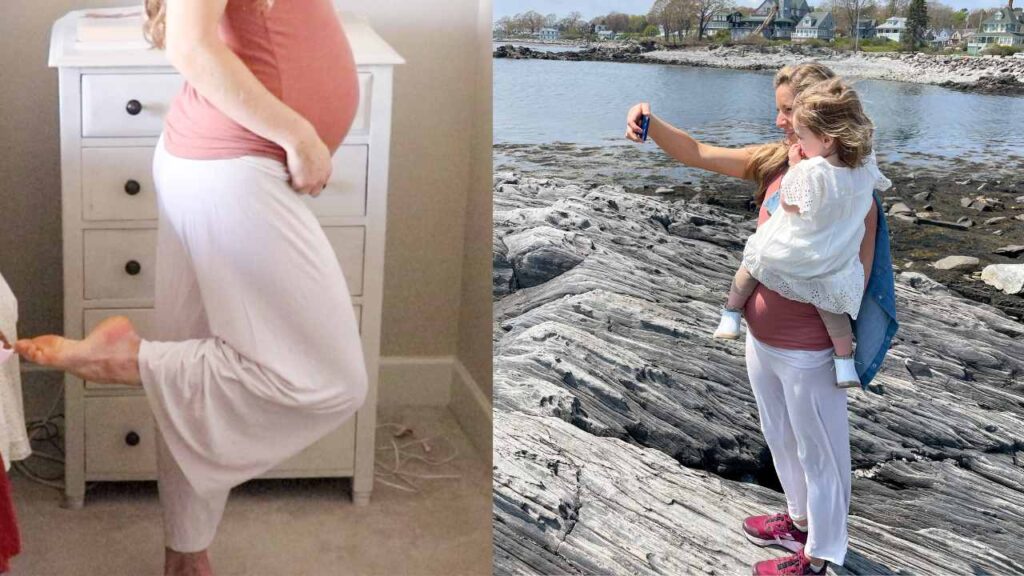 Maternity Summer Dresses
Dresses are a great maternity capsule choice because they won't stretch much, making them easy to wear during all stages of pregnancy and postpartum. If you just size up one size, these dresses can be worn long after pregnancy and birth. They are also all nursing friendly.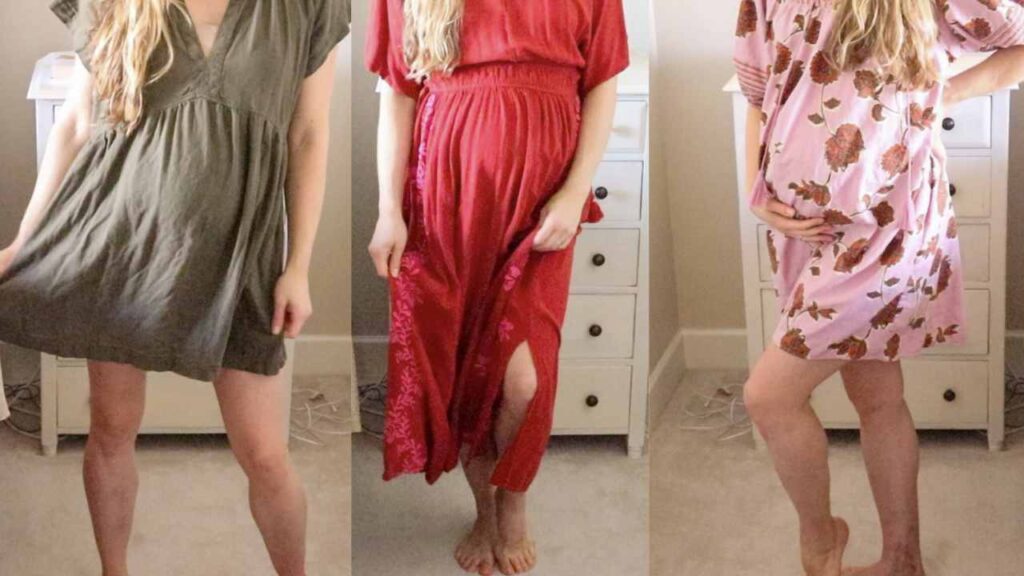 Pink floral dress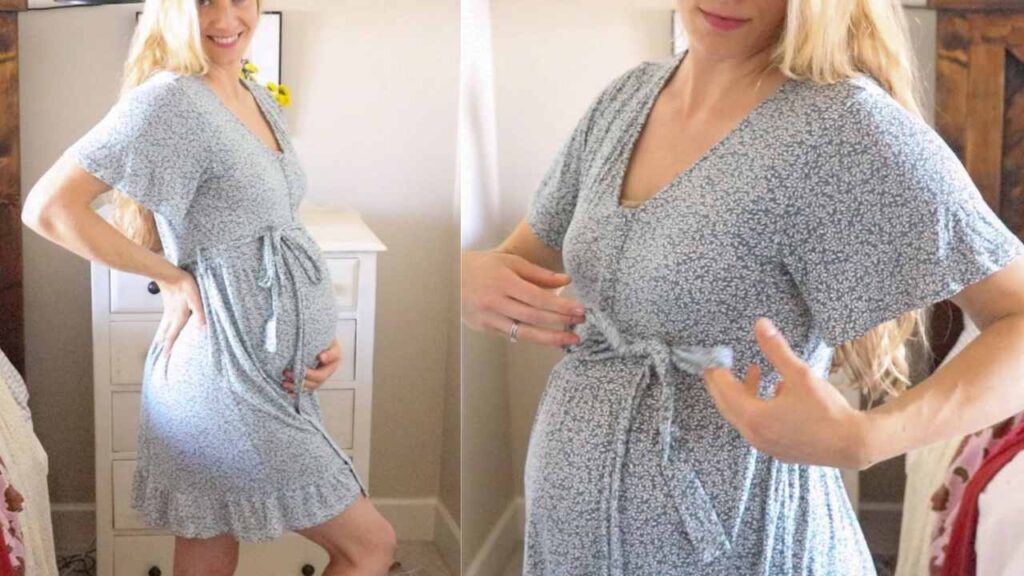 Sage green short sleeve with tie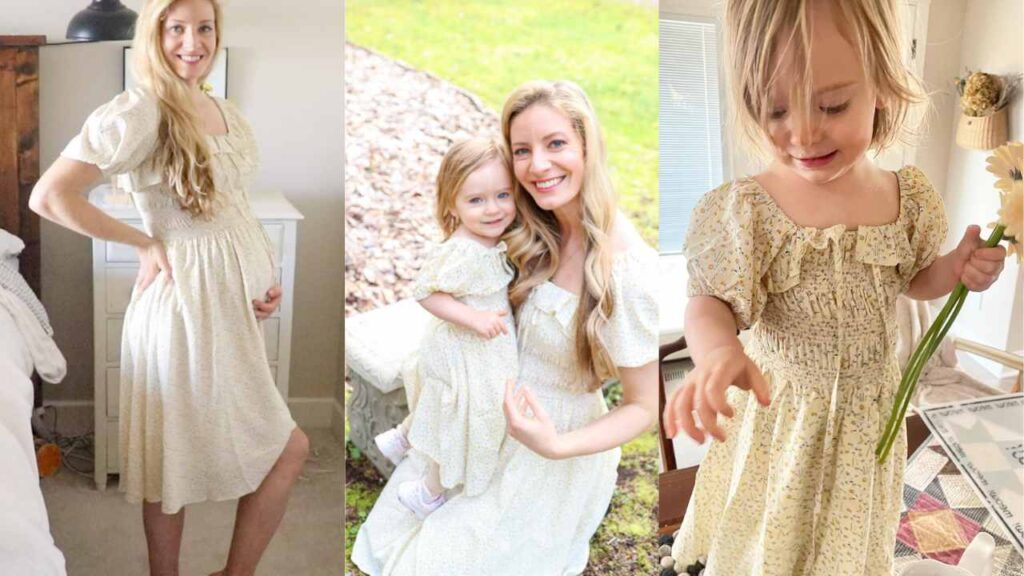 My vision with this dress was a mommy and me photoshoot, which we did during a cold and almost rainy day this spring. It was my pregnancy announcement photo that my mom took and it turned out perfectly! You can get this dress in toddler or girl sizes too, so you can match all summer long. I sized up for both me and Allison so we can get at least 2 summers out of it. I absolutely love this dress!
Workout Gear
For those of you who work out during pregnancy, the proper clothes are a must. I have always been an exerciser myself and I find that during pregnancy it is even more important for me. Exercise makes me feel physically good, reduces pain and swelling, and it gives me more mental energy throughout the day. Highly recommend if you are new to the exercise world to just get out and go for it!
I also recommend spinning babies, a website with lots of great info on proper exercises for baby positioning. I especially love their pregnancy yoga class 🙂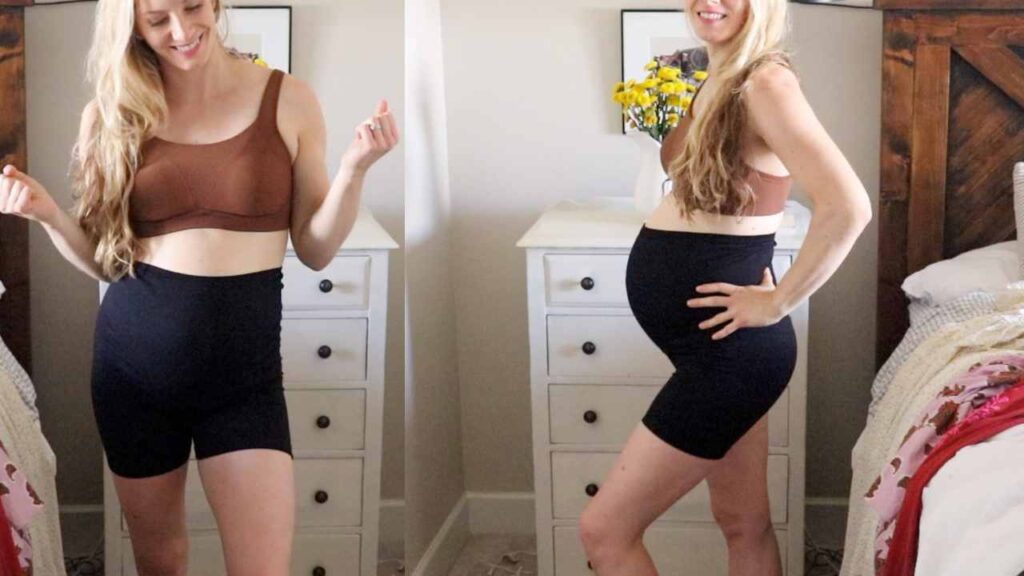 For me, I sized up in regular sports bras and bought one with medium support and one with heavy support. (if you don't know, your chest size gets quite big when your milk comes in!). I'm small chested to begin with, so this was all new to me. I had never bought a heavy support bra in my life until after my first was born.
The spandex shorts with belly band are amazing. Again, this was another thing I just didn't buy my first pregnancy but regretted it. You need the extra belly support other wise your belly just goes bouncing too much. Plus after you have the baby you'll want a comfortable short that doesn't cut into you while your stomach is still getting back to normal. Highly recommend these!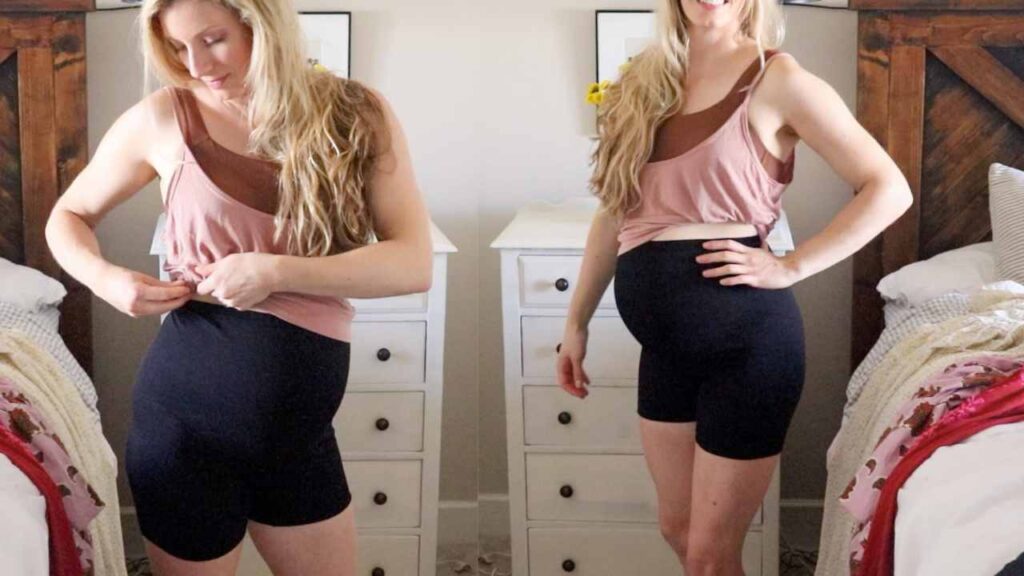 I like a good loose fitting tank top. This workout top from Amazon is perfect and you can tuck it under your bra or tie it in a side knot for a cute, fitted look. But still breezy and comfortable.
Other
Underwear is important too! I always buy organic cotton in bras and underwear, and my favorite brand is Pact apparel. Their fabric is so soft and comfortable. They have a lot of sales, so check back if one isn't going on right now.
Organic cotton bra (good for nursing too!)
I never thought I'd buy compression socks, but alas, here I am. My varicose veins have been painful this pregnancy and I finally caved and gave these try. They work just as well as everyone says they do. Lesson learned for me. Definitely have a couple of these on hand if you get varicose veins in the foot/ankle area!
Flowy, button down cardigans and shirts are a great thing to add to this wardrobe. They allow you to cover up the shoulders when it's not too hot out, but still let you feel light and breezy during summer months. Try a long sleeve button down or a short sleeve button down to tie in a knot over the belly.
Lastly, a maternity swimsuit is another item I caved on this time. We are doing swim lessons with Allison so I actually need to wear this a lot. My last pregnancy I just wore a bikini in a large size, but let me tell you, it's hard to keep those on right. They fall off a lot. A good maternity one piece is a staple in any summer capsule wardrobe.
Shop this Post

Pin it for Later!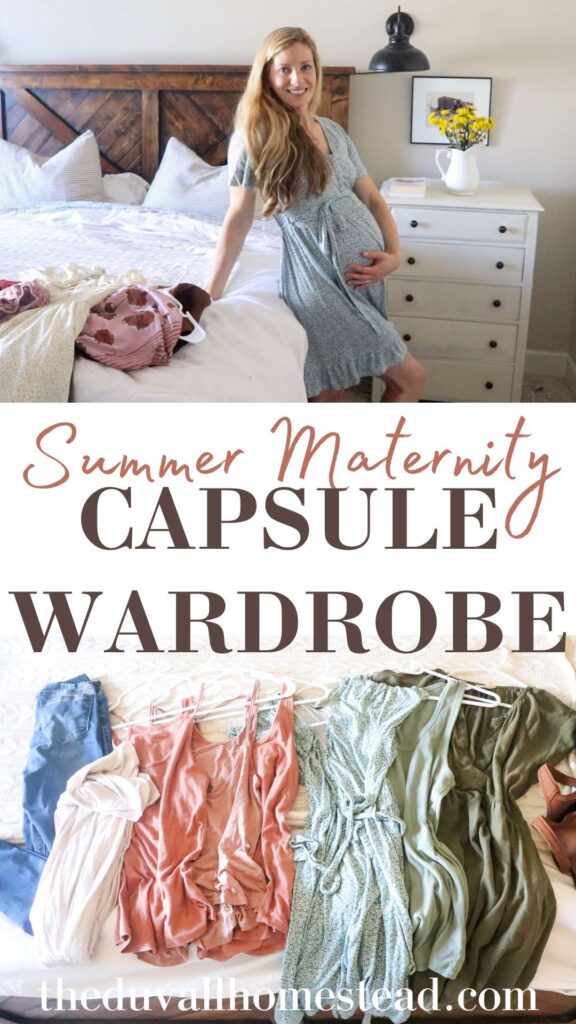 Thank you so much for stopping by the Homestead!