Toward the end of spring right before the heat of summer kicks in, I am always in awe of the garden growth around here. It's a total transformation from the dead of winter to full bloom spring. With all the rain we got this year, I wouldn't expect anything less!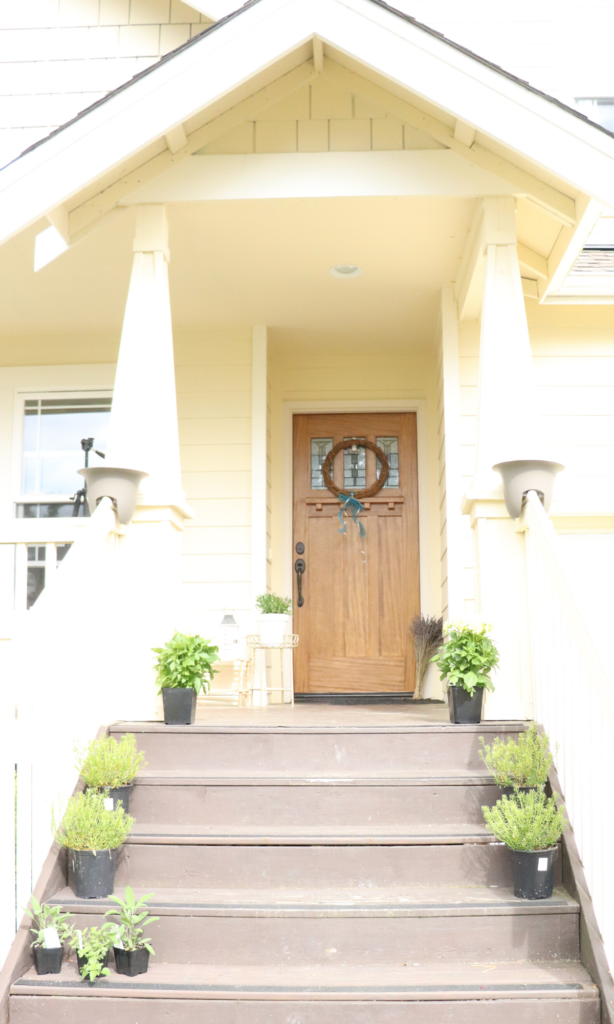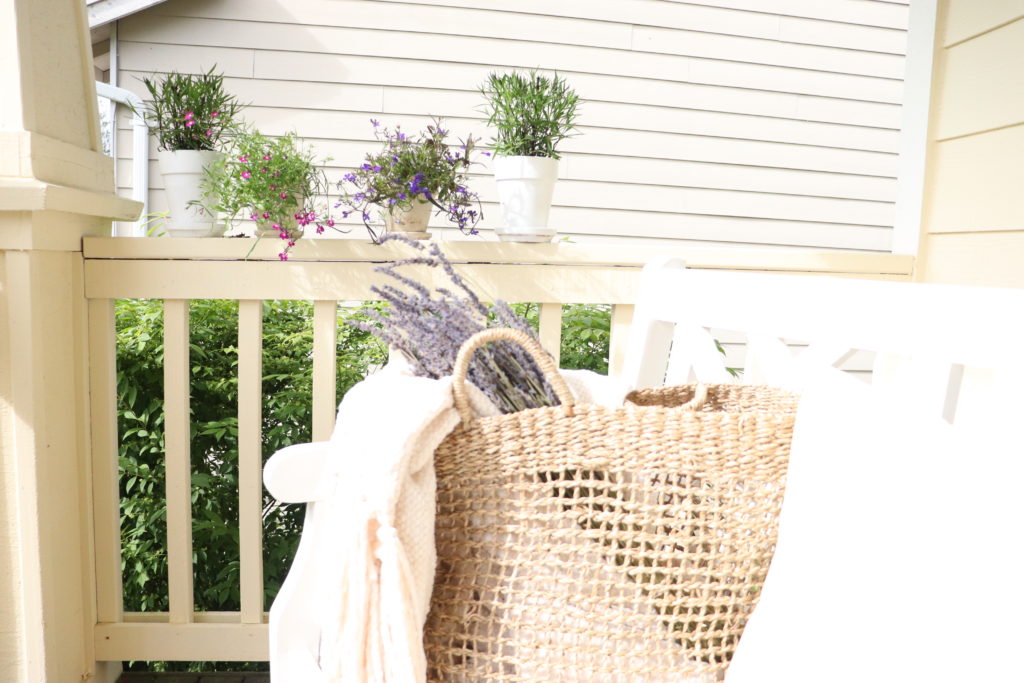 This post may contain affiliate links, which means I may make small commission off of items you buy at no charge to you.
Creating a Farmhouse Garden
We have a little less than a quarter acre of property and our house was built in the early 2000s. But as I always say, small property, big dreams. Luckily, the house is in pretty good shape and the only thing it needs is some gardens, chickens, and a little landscaping here and there too.
Follow along as we transform our modern day home into a traditional farmhouse this summer.
Farmhouse Front Porch Inspo
I like touching up the front porch for each season. It's something I don't always have inspiration to do, because I'm not one to buy new decor. So sometimes I don't know exactly how to decorate it if I'm not willing to spend any money. But I will say that buying flowers is a lot different than buying decor items, so that I am willing to do.
If I'm going to enjoy the plant for the whole season and then plant it for next year, I think that's worth a few dollars.
My local grocer was selling these potted flowers for 4 pots for $5. That was a great deal, I was sold. So I bought 8.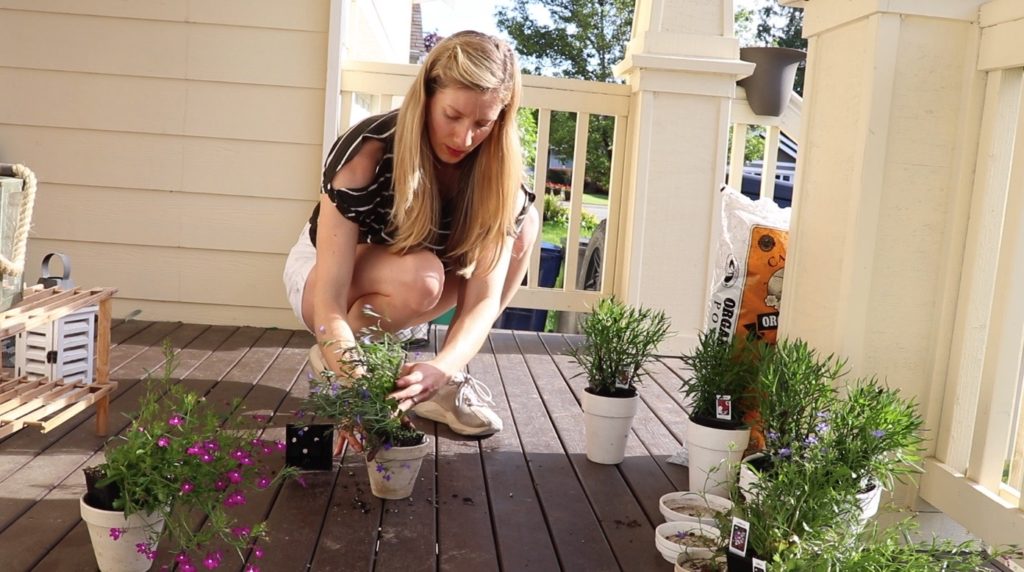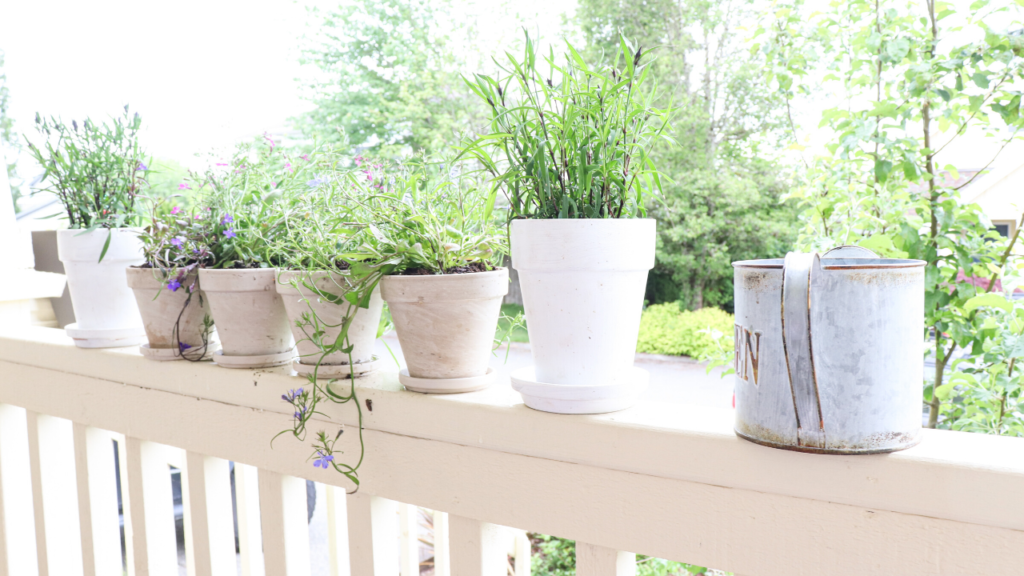 How to Create a Farmhouse Front Porch
To me, farmhouse means a house that is used for many purposes. Growing food, raising animals and of course people, family gatherings, and just about anything else. So I love spending time creating our farmhouse and finding inspiration to keep it going all year long.
If you want to create a farmhouse front porch, the first thing to do would be clean it. I always keep a broom on hand to sweep away dust or other dirt that accumulates over time. Luckily our porch is covered so it's never too bad.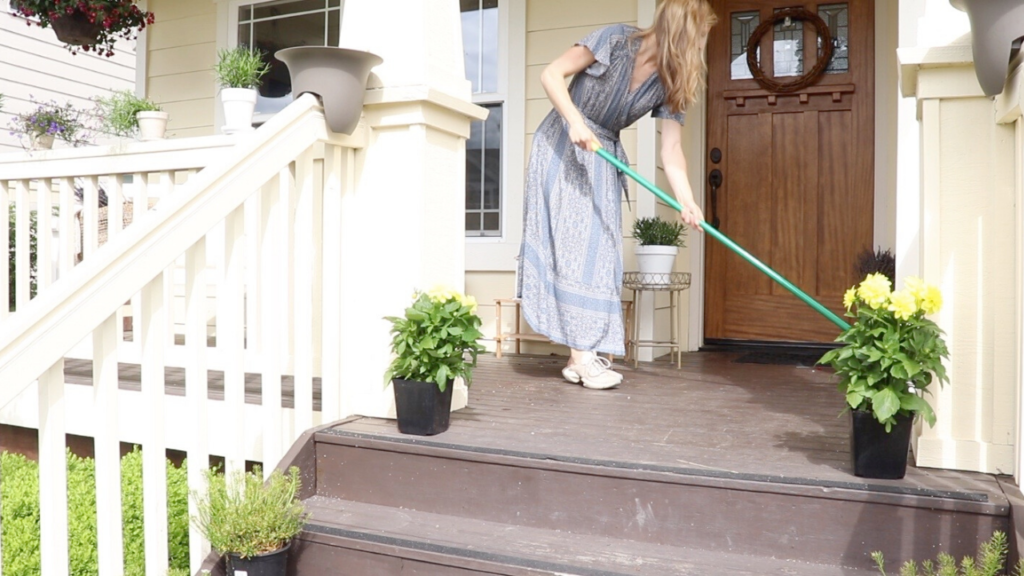 Then I started setting up the pots. I love our staircase leading up to the front door and I love putting potted flowers on them. When I look at our front porch with and without flowers, it's a huge difference. I want our front porch to be overflowing with flowers to create that farmhouse feel.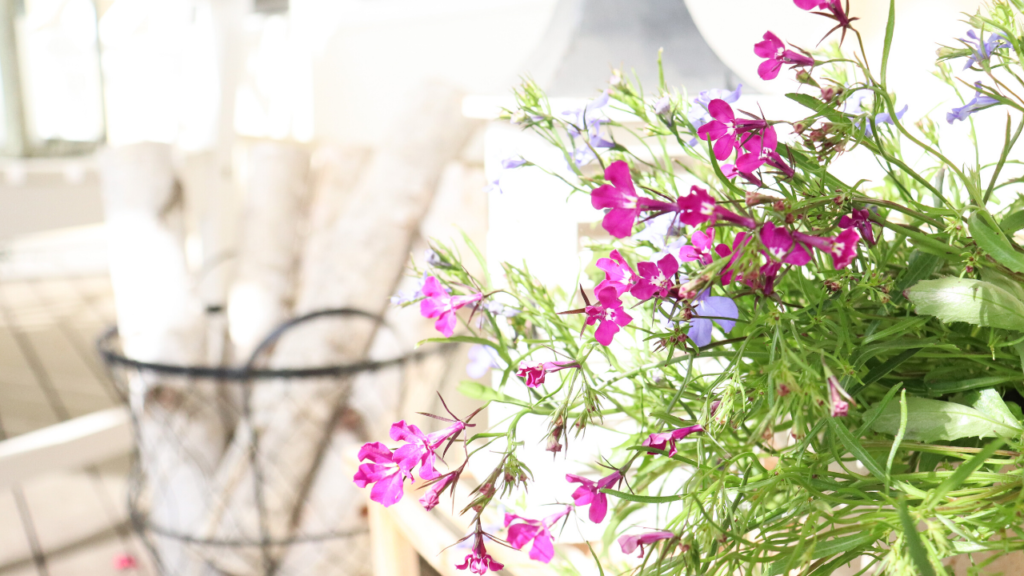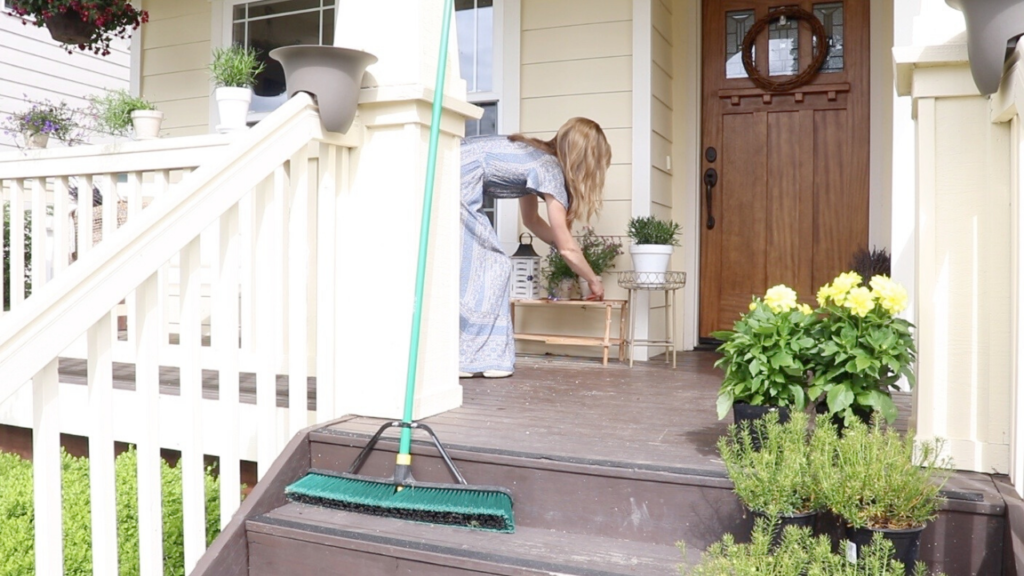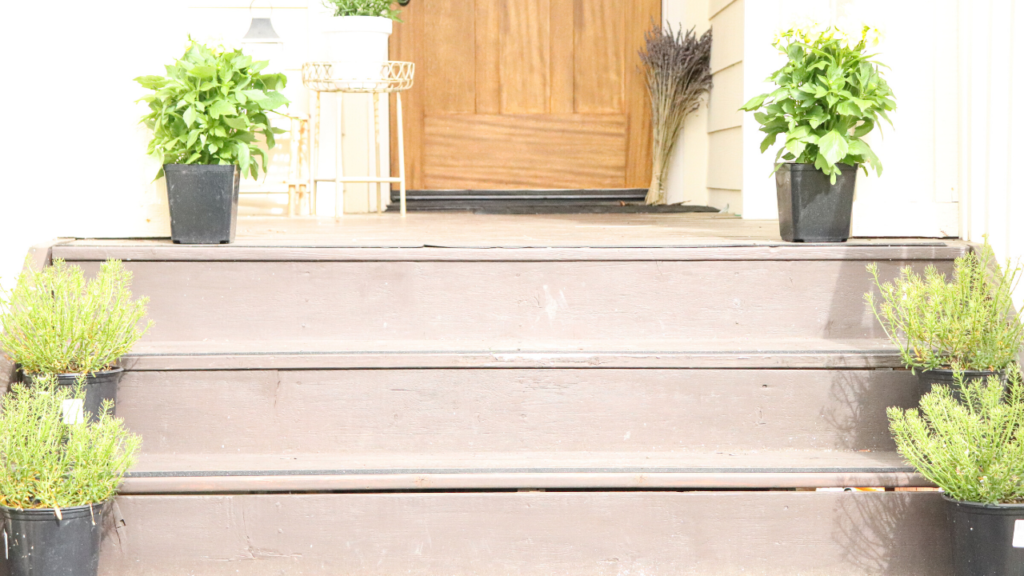 Front Door DIY Wreath
The front door is very important too. I always keep these grapevine wreaths around because I can put them out as is or decorate them for each season.
With all the pretty color on the porch as it was so this wreath didn't need much. So, I just went upstairs to our gift wrapping closet and grabbed some ribbon. Nothing fancy to see here, folks. You could do this with just about anything you have laying around your house.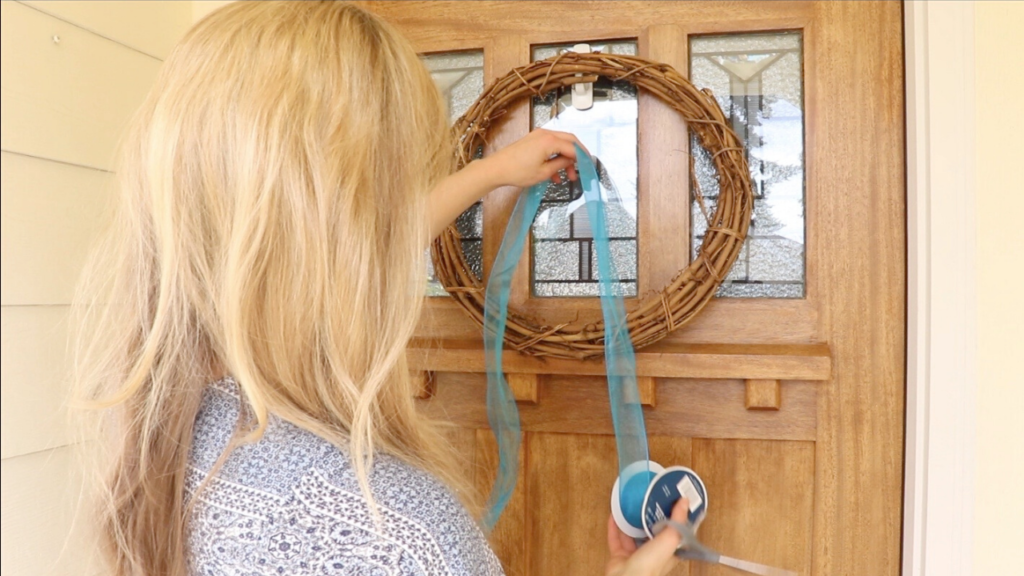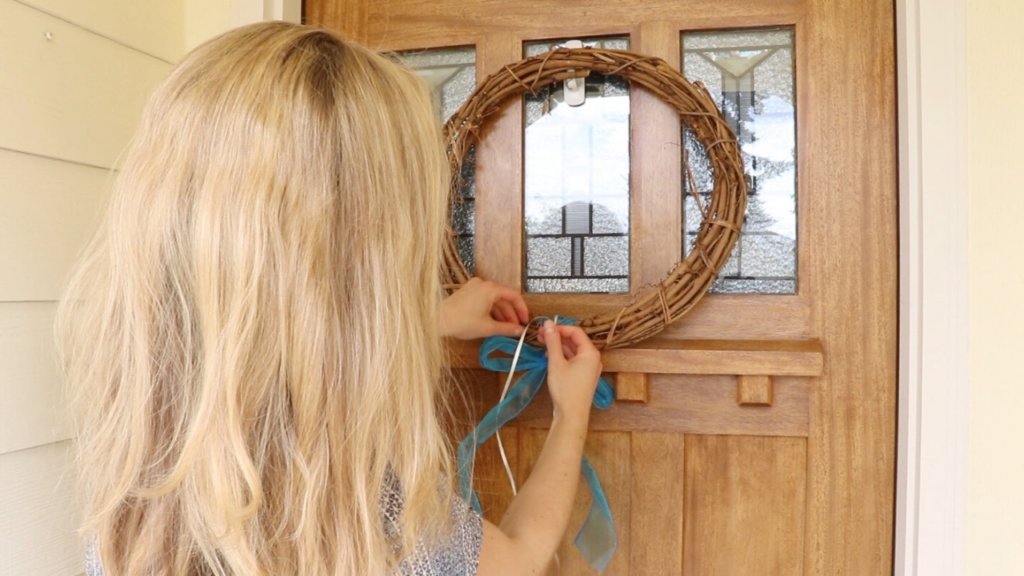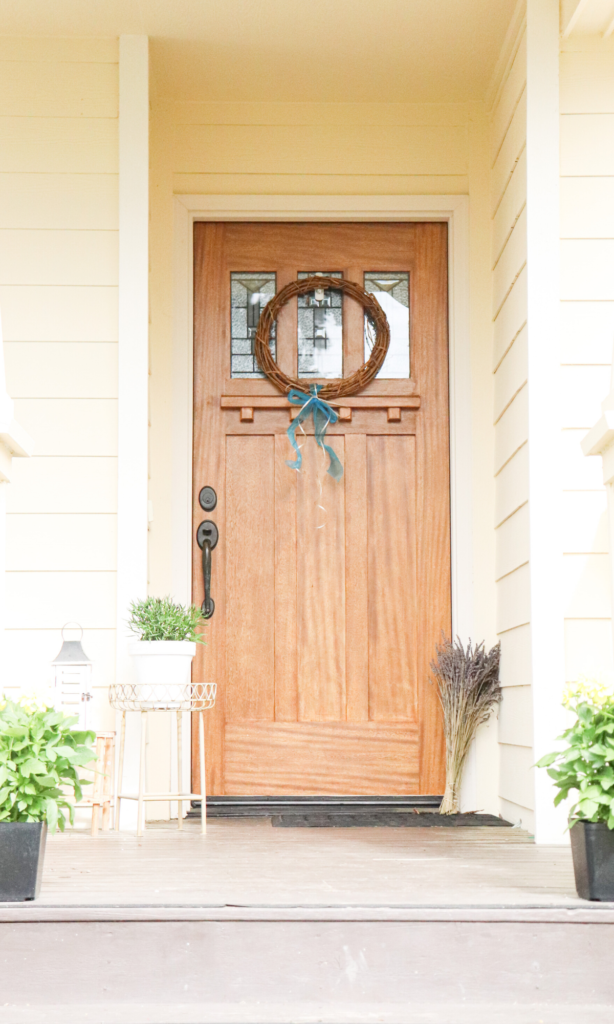 Cute Farmhouse Baskets
One thing I love to have on hand are usable baskets. I have these in all shapes and sizes and I use them for so much. Sometimes they carry food, blankets, pillows, flowers, and probably more I'm forgetting.
Luckily we live right next to a lavender farm so I'm never without lavender in our home. It's a messy flower but it's one of the best because they basically never go bad and always smell good. Win-win!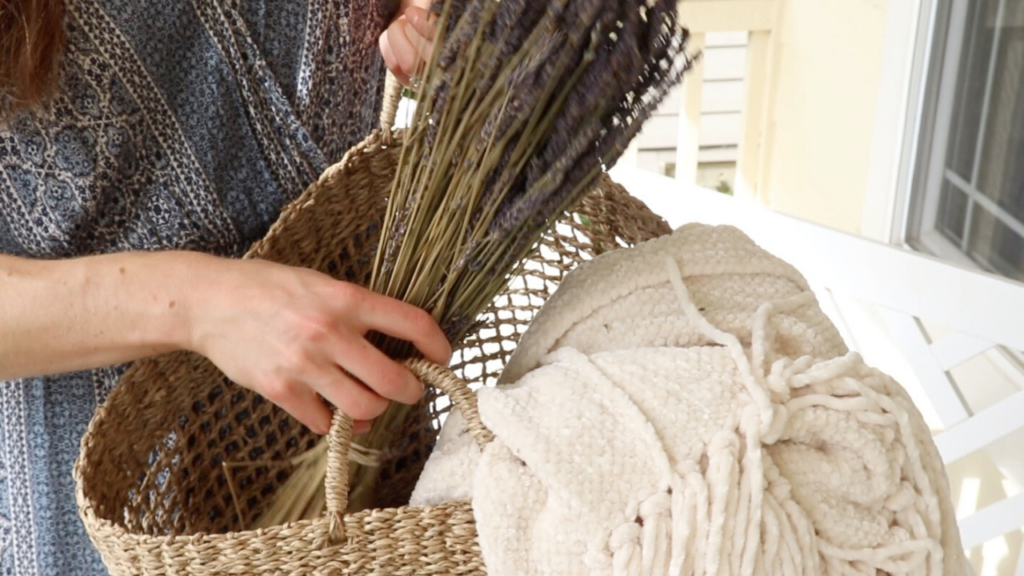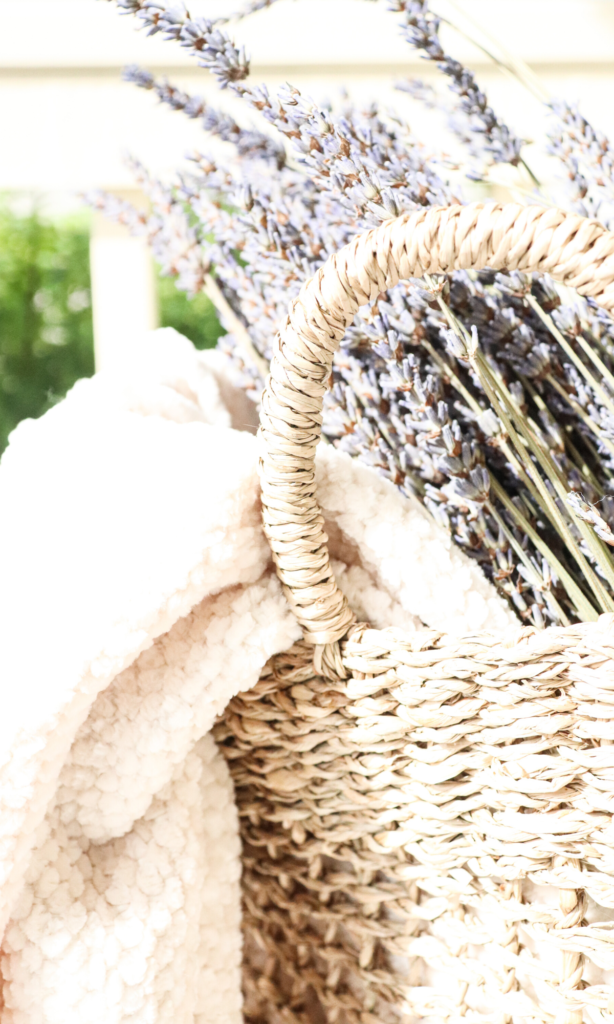 I am actually not sure where this basket and throw are from since they were either gifts or I got them off Facebook Marketplace. But after a quick google search here are some baskets and throws that I found on Amazon:
Seagrass Weave Flower Pot Holding Basket
Grey and White Herringbone Strip Woven Throw
Cream Herringbone Cotton Fringe Throw
Ivory Cable Knit Sweater Throw
Front Porch Bench
I love our white bench on the front porch. The porch is west facing, so we can watch the sunset from out here or have our morning coffee in the cool fresh air. Either way its just a great place to be.
I just added some fresh lavender and a lantern to the bench. These lanterns stay on our porch all year long actually, and in the winter I add candles to bring some light to the porch. It doesn't get dark here in the summer until almost 10pm, so no need for candles now.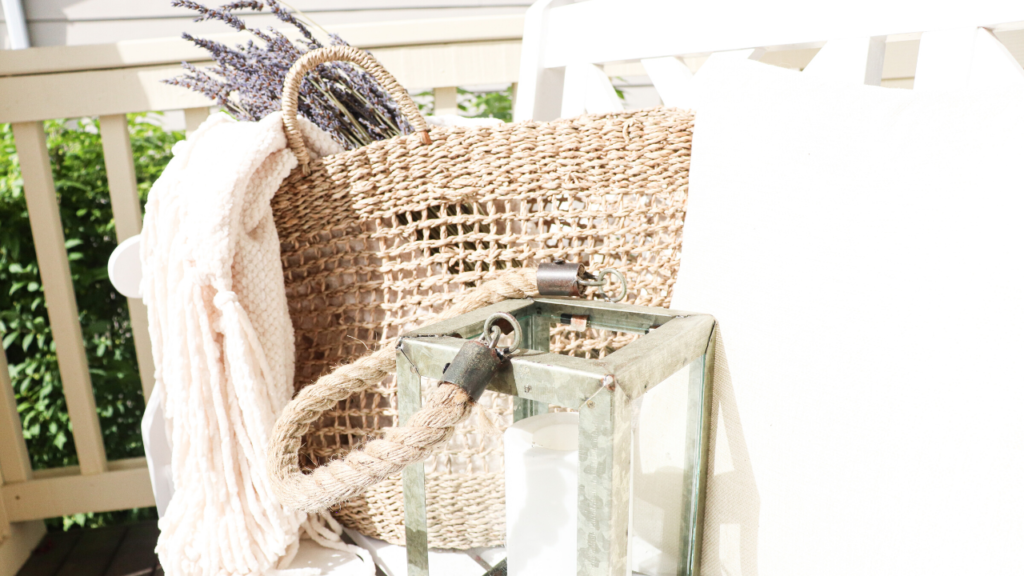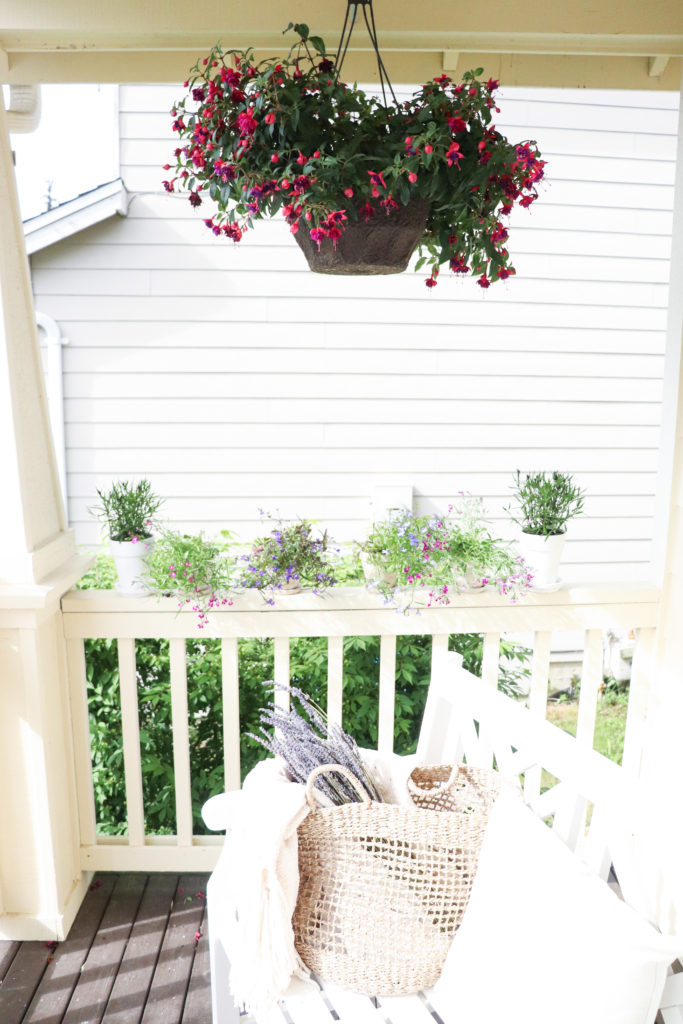 Adding More to the Garden
We are in the process of adding lots more to our garden. Make sure to following along my garden updates throughout the summer as we transform our modern home into a traditional farmhouse.
I love peonies. I love them so much in fact that I bought a couple of peony starters for the yard, but then I planted some bulbs as well. So I can't wait for years to come when these grow bigger!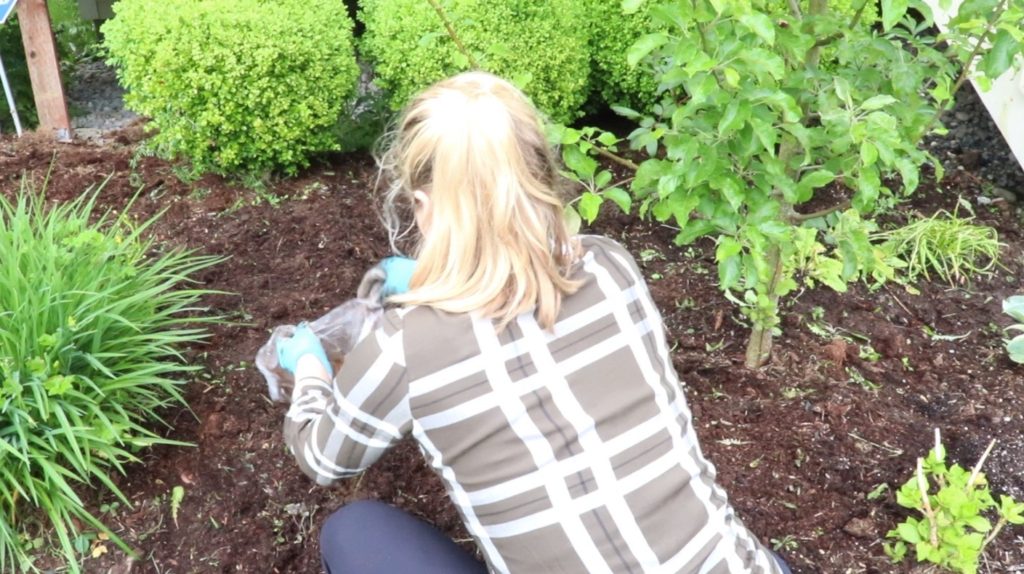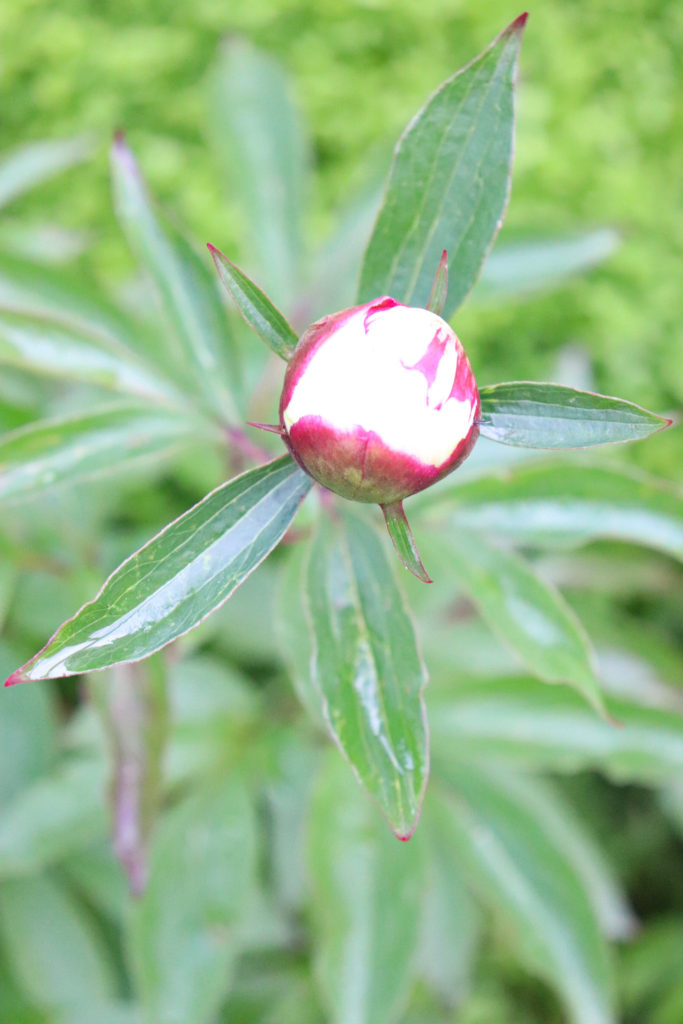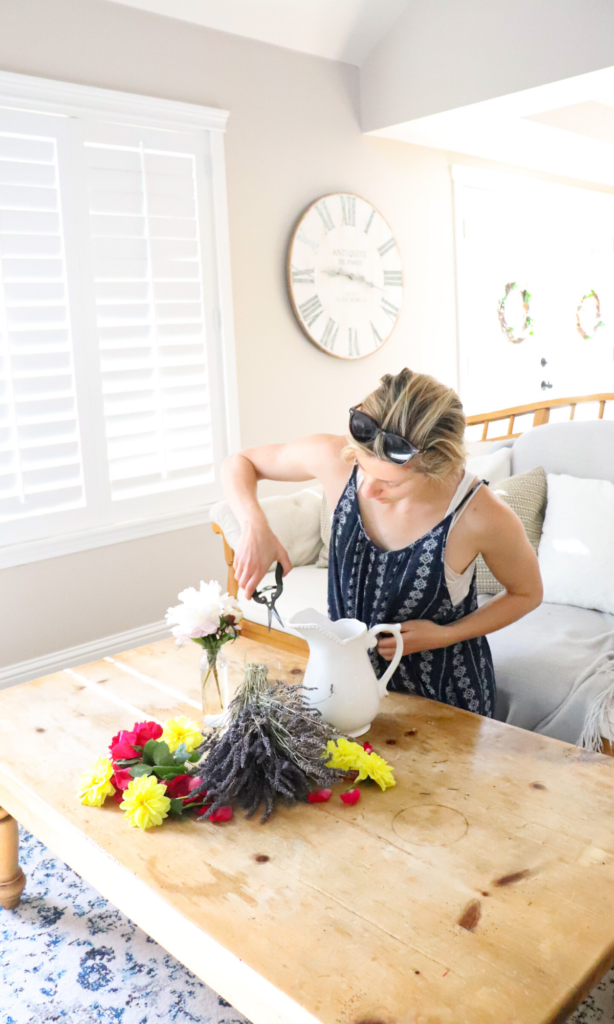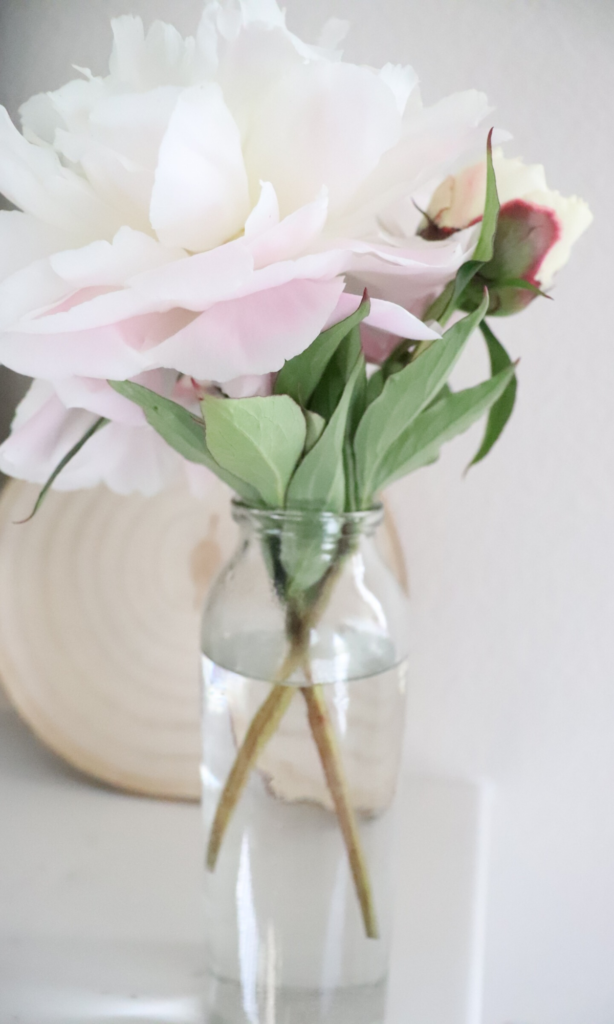 Watch: Creating a Farmhouse Garden Porch
Pin it for Later!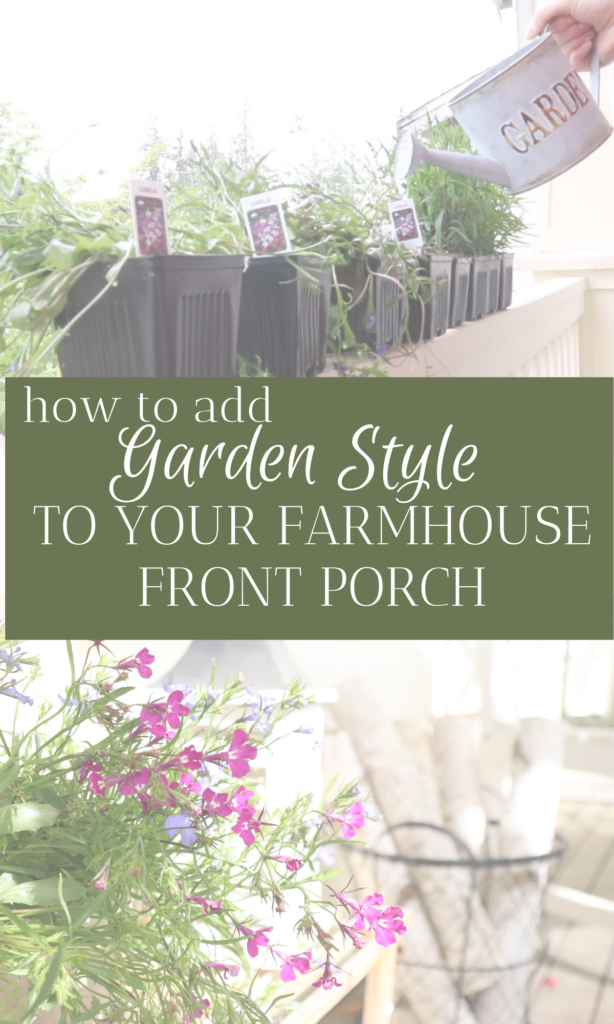 Thank you so much for stopping by our farmhouse!