I just finished writing this EBook that I am so excited about, 31 Days of Healthy Living. In this EBook you'll find one healthy living tip per day – and that's not all. I jam-packed this EBook with healthy recipes, housekeeping and cleaning tips, organization ideas, a monthly budgeting template, lifestyle planning techniques, yoga, and more! I can't wait for you to get your hands on this FREE 31 Days of Healthy Living EBook!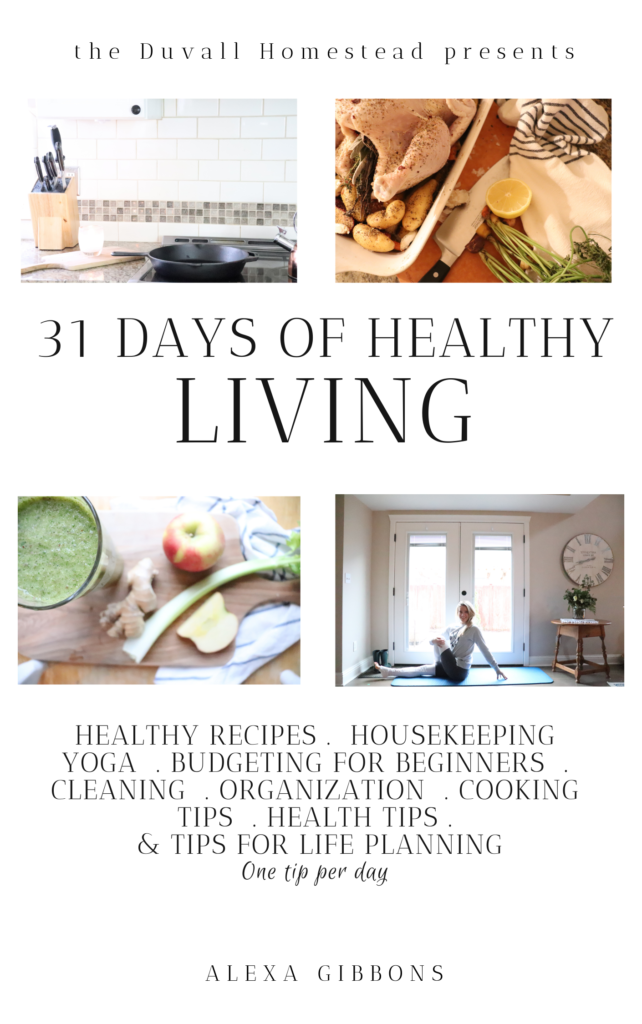 EBook Table of Contents
Whether you're a foodie like I am, a yoga enthusiast, a housekeeper, or a busy professional, there is something in this EBook for you! I wrote about one healthy living tip per day to try for 31 days. Personally, I think it's exciting to try something new each day. Or maybe I just thought of that because it's January and I was missing the whole Christmas Advent calendar idea!
Here's whats covered in the book:
[Read more…]

about How to Use Your 31 Days of Healthy Living FREE EBook