Time to pull out the Christmas greenery! Every year we take to our own backyard or the local nursery to find some fragrant, beautiful Christmas greenery to decorate our Homestead for Christmas. This year I found 5 different Christmas greeneries to get in the Christmas spirit and decorate our home. To us, bringing in natural elements from the outside into our home is the best way to get ready for the Christmas season. Christmas greeneries smell good, they are beautiful, and I think they are one of the easiest ways to decorate the Homestead for Christmas.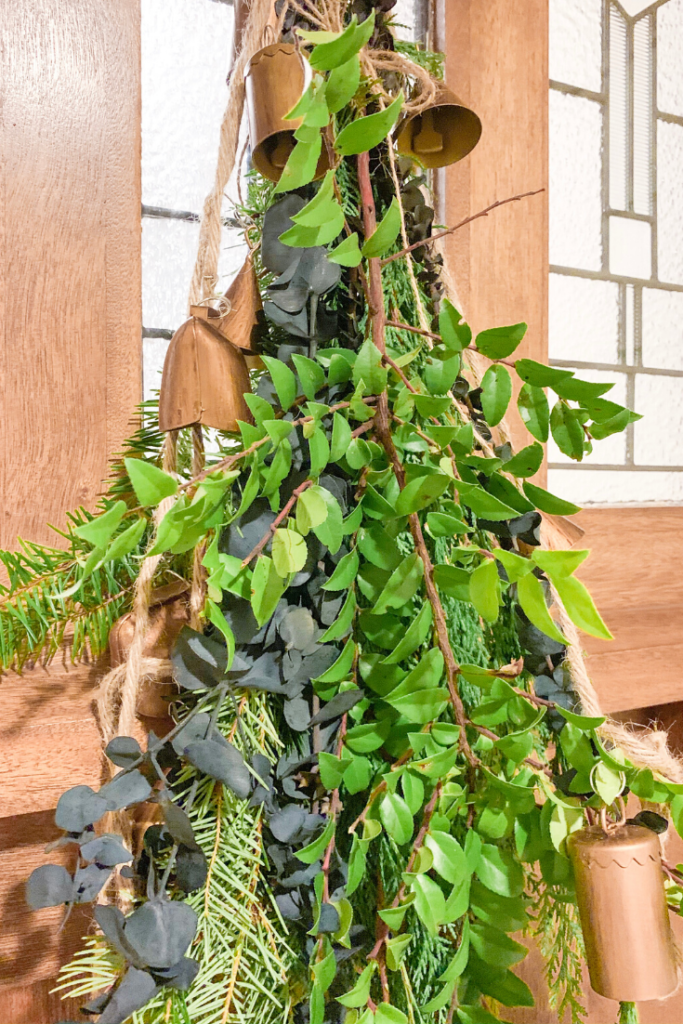 Why Christmas Greenery?
For Christmas every year we like to bring the outside in and pull in as much Christmas greenery as we can to decorate for Christmas. We live in the Pacific Northwest where we have a lot of greenery, forest, lakes, rivers, and mountains near us. John and I are definitely nature junkies! We love being out on hikes and taking the kayak out in the summertime. So, it is only fitting that one of our favorite ways to decorate around the holidays is with Christmas greenery.
Christmas greenery looks beautiful with the dark green, white, and red colors. It also smells great! Pine is one of the main scents from Christmas greenery and it is as natural way to smell your house like Christmas.
We went a few local nurseries in the area and found 5 Christmas Greenery Ideas to decorate the inside/outside of our Homestead. You can also pull some pine branches from your yard if you have them. Get creative and use whatever you have available to you – that is part of the fun!
Pin it for Later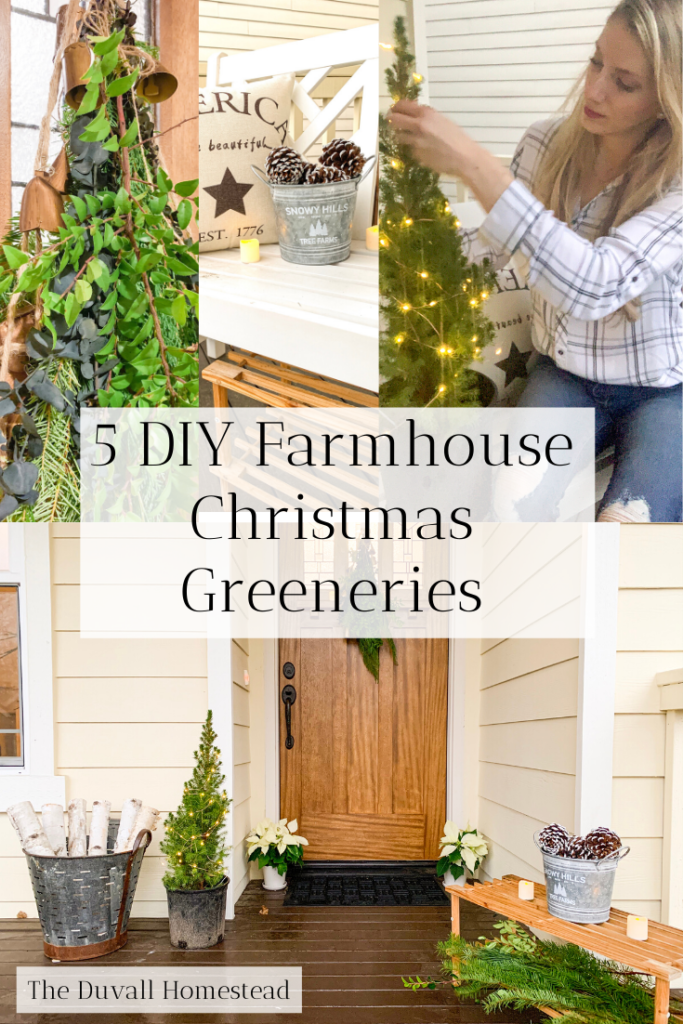 5 Christmas Greenery Ideas:
Some Christmas greenery is more traditional than others. This year I decided to get some traditional Christmas greenery as well as non-traditional. If you enjoy decorating with Christmas greenery, drop a comment at the bottom of this page and let me know what you plant.
1 – Hen & Chicks Succulent
Most people would not consider a succulent to be a Christmas greenery. However, this succulent had dark green and red hints, so that sounds Christmasy to me! Succulents are very easy to take care of and look great placed under a windowsill. This plant doesn't need much watering and it has a several year shelf life. For Christmas I will probably set this up with some mini twinkle lights and some faux baby evergreen trees. It's almost like a cactus, desert-y vibe so this will go in our office where we have a palm tree as well. Find out more about this succulent here.
2 – Picea Glauca Conica (Evergreen) Potted Christmas Trees
Also known as a white spruce, this hardy evergreen tree is the perfect Christmas greenery idea. I love that I could get two of these for our front porch and they will still be around next year! I haven't tried keeping an evergreen in a pot this small before, but the lady at the nursery said they should be fine and they should only grow a bit if kept in this pot. So we'll see, but I got these for half price so they will make a great Christmas decoration this year for sure! For us we have to have Christmas greenery that is hardy in cold climates. It's all about getting to know what works best for your situation.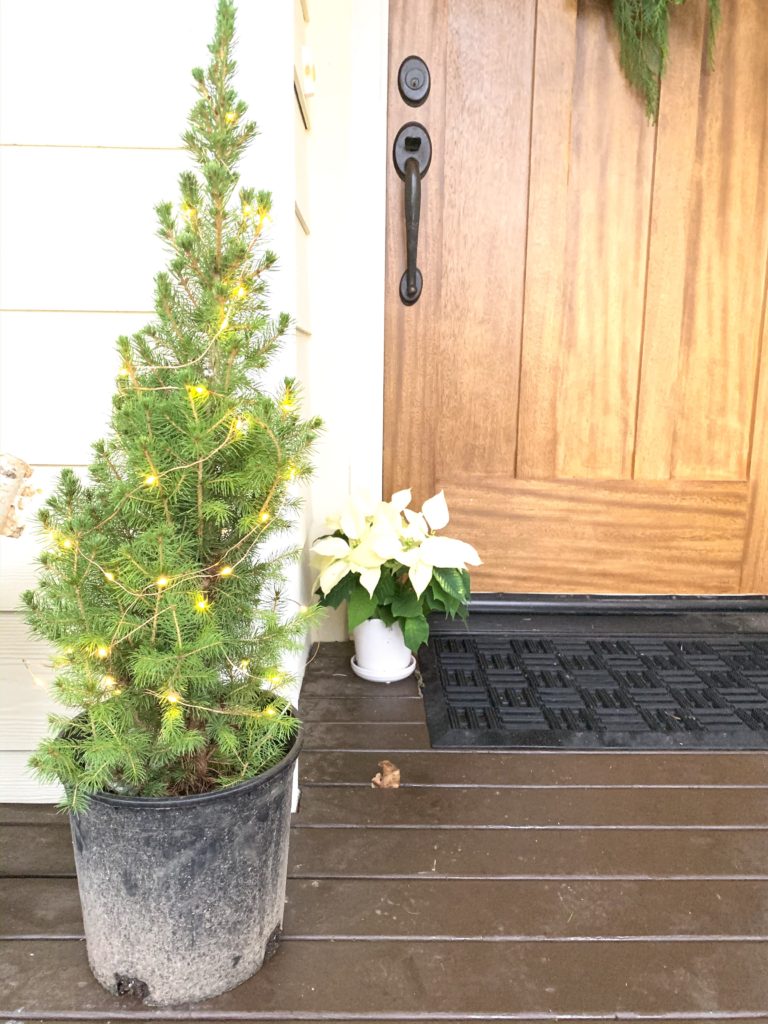 3 – Paperwhites bulb
Who doesn't love paperwhites!? I'm excited about this Christmas greenery idea because paperwhites should bloom in 2-4 weeks, just in time to have little white flowers for Christmas day. You'll want to fill a non-drain container with rocks, and then pour water just high enough to cover the base of the bulb. This year I also learned a good tip for if you don't want your paperwhites to get too tall (and then they get floppy and fall over), try putting some alcohol in the water at a ratio of about 1 part alcohol 7 parts water. I can't wait for these to bloom! A couple of sources I used when learning how to pot paperwhites are here and here.
4 – Poinsettias
Of course, I love the classic Christmas poinsettia! The only problem with poinsettias is they are extremely toxic to animals, so make sure they are in a safe place. Since our kitty gets into everything, we will keep these on the front porch. If we didn't have any animals I would probably line the house with red and white poinsettias 🙂
5 – Traditional Christmas greens
Traditional Christmas greenery usually includes pine, eucalyptus, and other dark leaf branches. I grabbed a handful of these greens and used cooking twine to tie them in a bunch and then hung them on the front door with some string bells for a Christmas-y entryway. Greenery can also be used to make a wreath or to put in pots around the house. These greens will last through December without being watered and even maintain a lot of their smell. To preserve the Christmas greenery, you can spray them with water to keep them moist.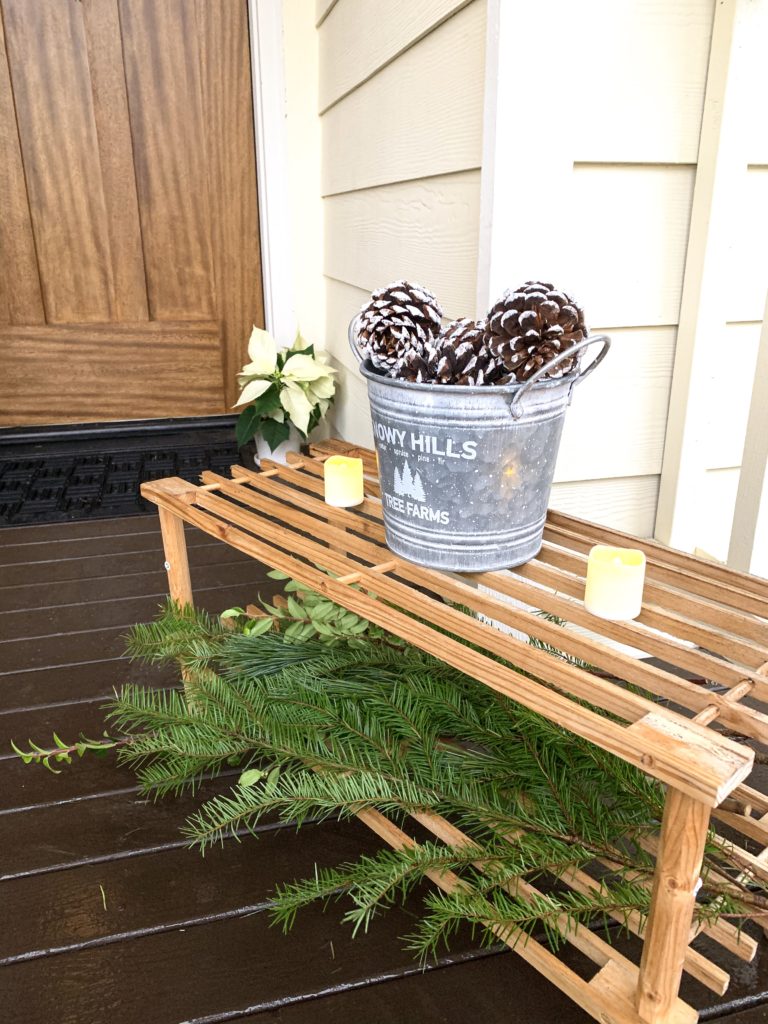 Watch me plant and decorate with Christmas greens here
Well I hope this helped you plan the Christmas greenery around your homestead this year. If you followed any of my tips above, make sure you share with me so I can see what you did.
If you're new to my page, make sure you subscribe on YouTube and like on Facebook. I post videos like this every week on homesteading ideas, natural living, and farm-to-table recipes from our Homestead in Duvall.
As always, feel free to share this with someone you think would like it!
Thanks so much for sharing in our Homestead.