Today I'm taking you along as I cook new from-scratch spring recipes for the week. Once winter subsides, I start craving all the fresh flavors of spring/summer. The tomatoes, the white chicken, pasta, salmon, avocados, and lighter soups. I'm always looking forward to the next season because it brings new food and flavors. So come enjoy the upcoming spring season with me as I cook for the week!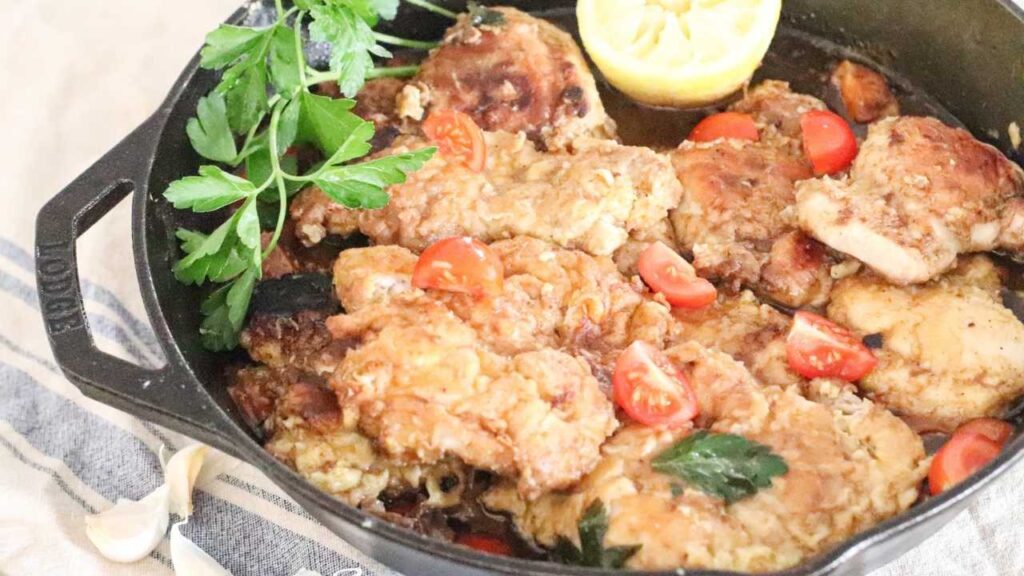 Save it for Later!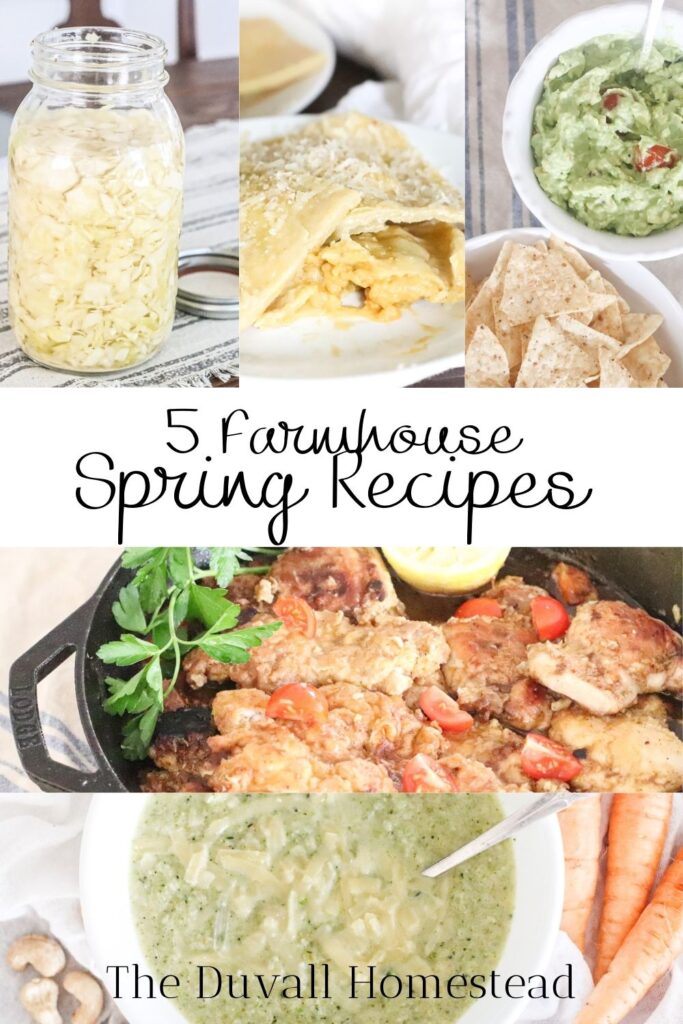 My Seasonal Menu
As soon as spring hits, I start thinking about all the fresh ingredients that are coming into season. The tomatoes, the white chicken, avocados, herbs, pastas, cheeses, lighter soups, veggies, and more. I swear my taste pallet is perfectly aligned with mother nature, because I crave food based on the season.
I like to make a seasonal menu each season. Of course I rotate a few staples each season, but I like to add some new ones too.
The other day I closed the book on my winter menu, and I opened the spring one. I first like to think what sounds good and what's in season. Then I think about staples, like roast chicken and tacos that we do year round. Next I add a few new recipes based on whatever sounds good. This spring, I was feeling a breaded chicken piccata (an old recipe I used to make years ago but haven't in a while), broccoli soup (actually my mom's recipe) and homemade ravioli (a new recipe I taught myself).
Both the chicken piccata and ravioli use flour, so to make them a bit healthier I made them with einkorn. Einkorn flour is a non-hybridized ancient grain that is a more pure form of wheat than today's processed grain. It contains less gluten and more protein, so we've been trying to cook with it as much as we can. The ratio of einkorn to regular flour is not 1-1; usually you need about 25% more einkorn flour than conventional flour in your recipes. So keep that in mind if you're converting any of my recipes that use einkorn!
Do you make a seasonal menu? Let me know by commenting on this post!
Duvall Homestead Spring Farmhouse Recipes
Here's my spring menu:
Creamy Broccoli Soup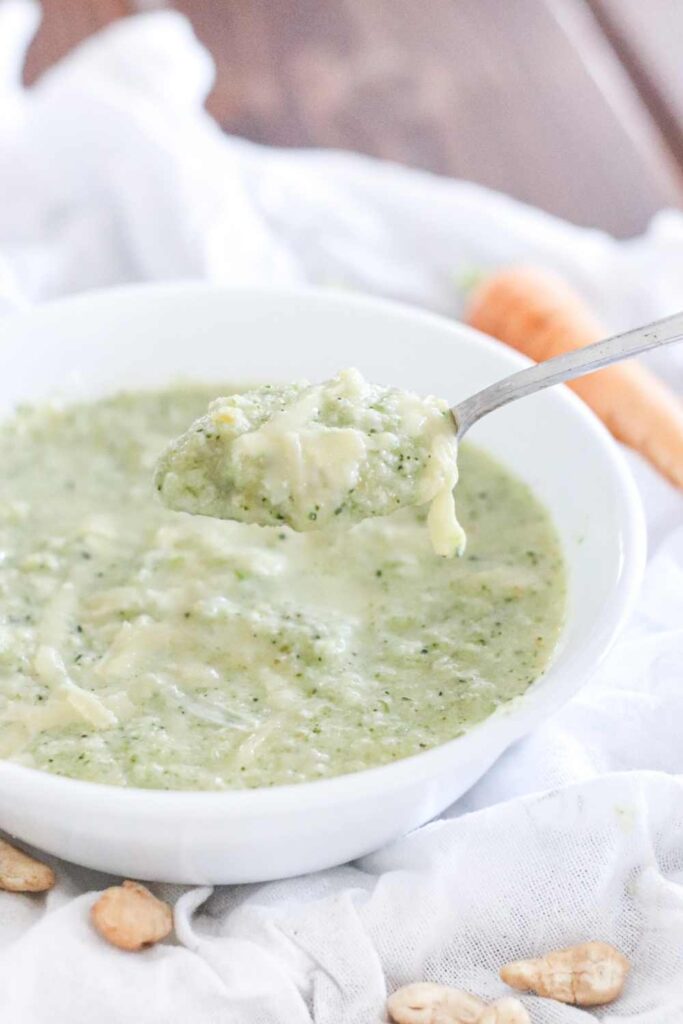 Made with carrots, broccoli, cashews, and a bit of cream, this soup is perfect spring or summer. I am always looking for new ways to get bone broth on the dinner table, and in warmer days this soup is refreshing yet filling.
Breaded Chicken Piccata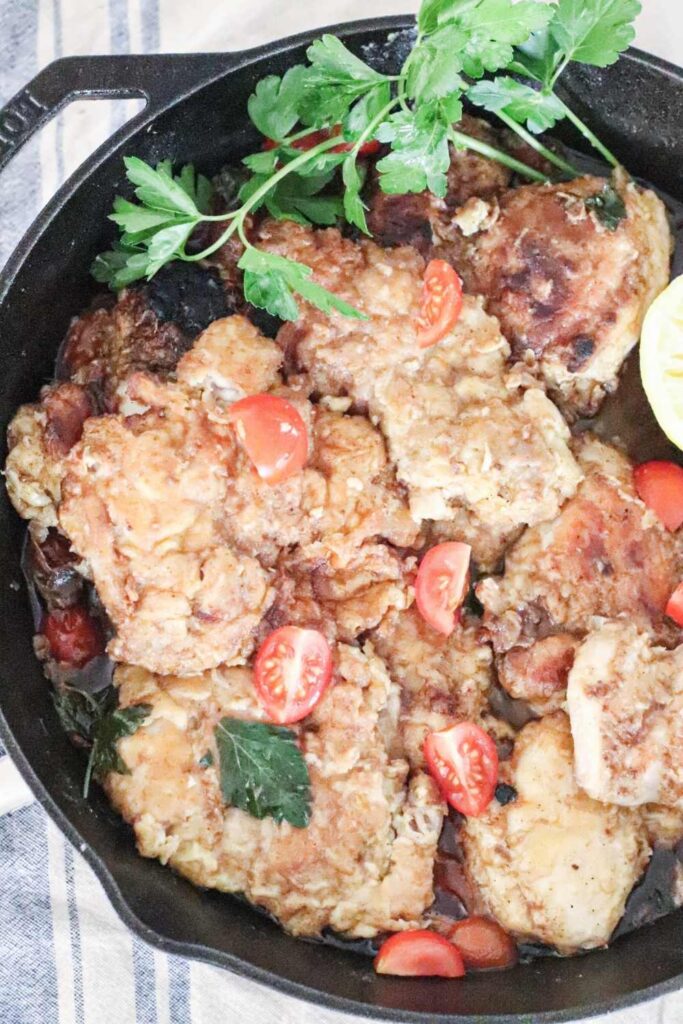 A fresh farmhouse twist on the typical chicken piccata, this recipe is hearty and delicious. Use your einkorn flour for this one if you have it, and farm fresh butter to finish it off. The flavors of cherry tomatoes, parsley, and lemon make for a refreshing and savory dinner plate for the whole family.
Homemade Butternut Squash Ravioli (no pasta maker needed!)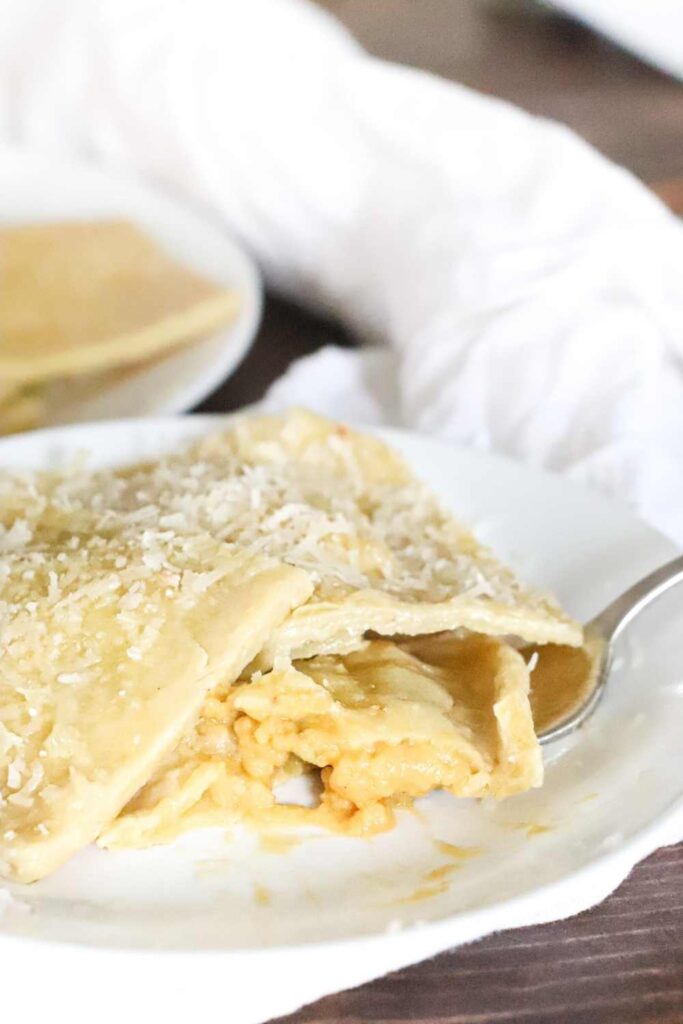 This vegetable based ravioli is a perfect meal for a crisp sunny spring day. Butternut squash is usually a winter food for us, but it's so good I was just thinking how could I make this into a spring recipe. This dish also uses einkorn flour (yes, we're really into this flour right now) and you don't need a pasta maker to make it. Another healthy and delicious way to eat pasta? Yes please!
Farmhouse Guac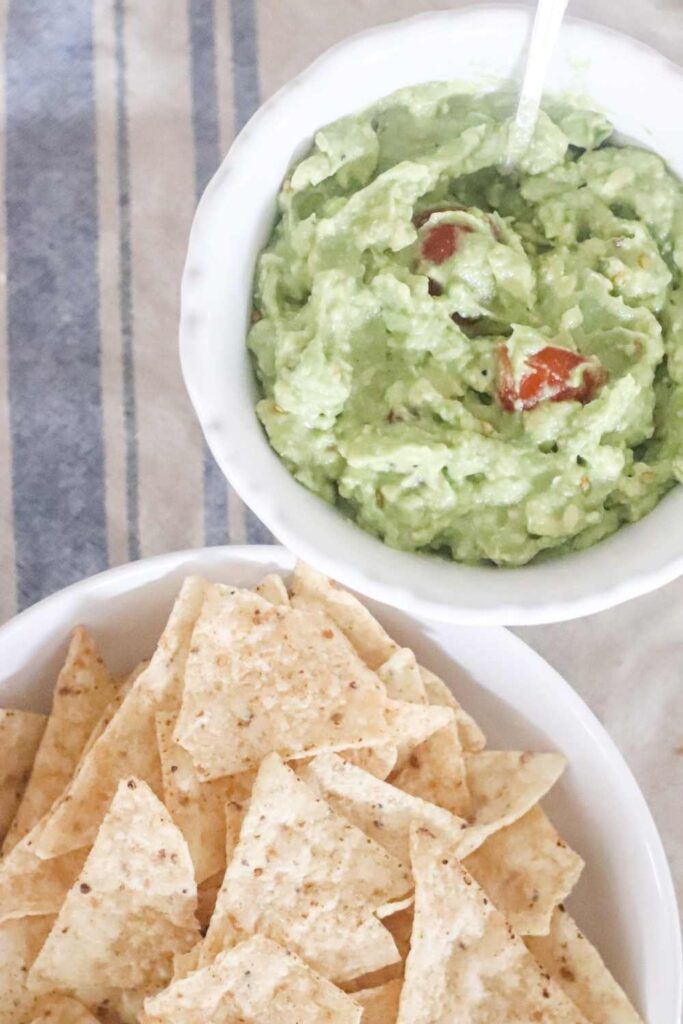 I used to buy guacamole from the store, because the last thing I wanted to do when I was busy making tacos for Taco Tuesday was mash up avocados, tomatoes, onion, and garlic. But I started making this recipe so my simpler, so now it's really only some avocado mashing you have to do. The rest is easy and SO delicious. Whenever we go to a Mexican restaurant my husband John says our guac is better.. so… that's why I had to include this recipe in the book 🙂
Easy Fermented Cabbage (Sauerkraut)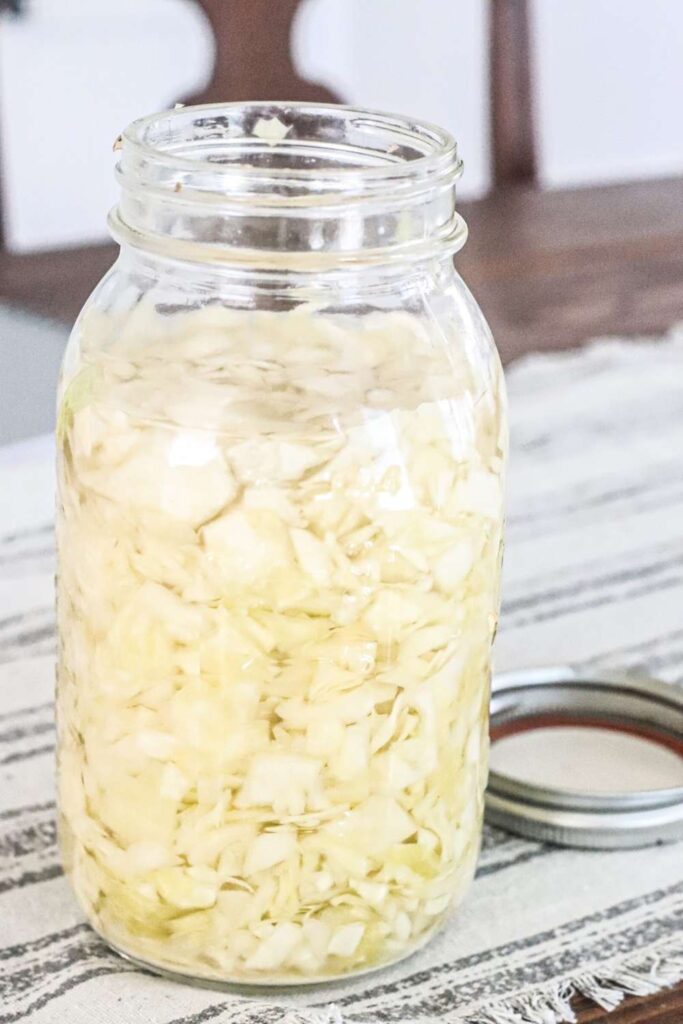 Sauerkraut from the store can be expensive. But it's so good so who cares right? Well, try buying a farm fresh cabbage from your local farmer's market and then chopping it up, adding salt and water, and letting it ferment. Pretty soon you've got too many jars of sauerkraut than you know what to do with, and you've spent a quarter of the price!
The recipes
All of these recipes and tutorials can be found in the Homestead Living Ebook Volume 2. This is a collection of farming, homesteading, and simple natural living tips from several of my backyard homesteaders friends. You can find all these recipes mentioned above in this book, at the very end. Click below to download your copy now!
CLICK HERE TO DOWNLOAD THE HOMESTEAD LIVING EBOOK
I also shared all these new recipes to my email subscribers already. My plan is to produce more seasonal recipes like these ones, maybe even a subscriber-only seasonal farm to table menu. Would you like that?
If you're not on the list, you can join below (you will also automatically join if you download the ebook)! I actually rarely send out emails (I just never remember to do it) but it's a great way to know about new recipes and homemade living straight to your inbox.
I would love it if you would sign up!
Thanks so much for stopping by the Homestead!