If you are like me and get tired of ordering gifts off Amazon for people, try making an all-natural homemade gift basket. All you need are a few simple ingredients that you may already have in your home to make some really great gifts for a homemaker. Plus there's just something so special about homemade gifts. Grab these recipes for your mom, sister, or yourself if you're looking to learn a little all-natural homemaking!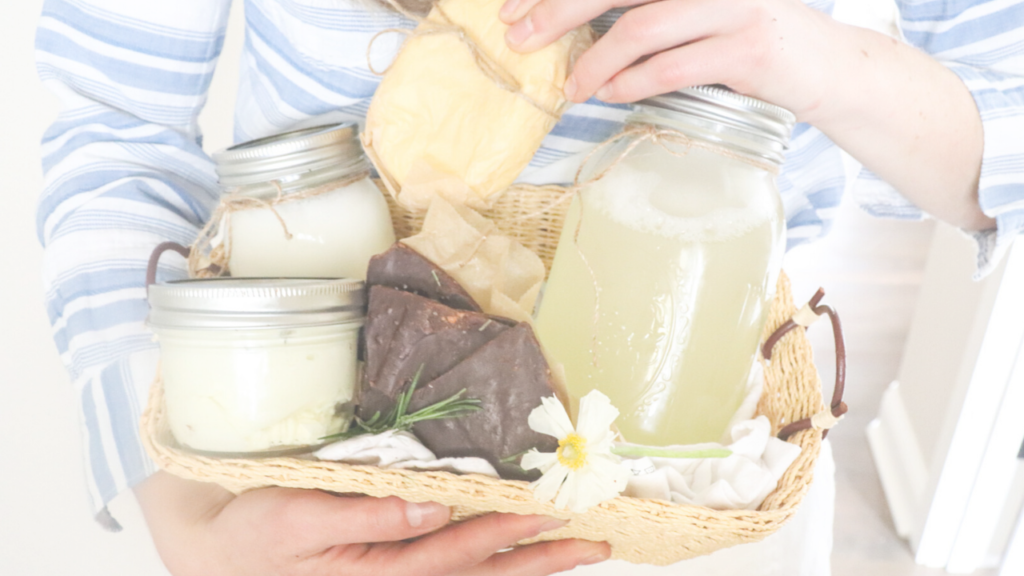 WATCH: HOMEMADE GIFT BASKET
Learn how to make:
Homemade Farm Fresh Salted Butter
Natural Dish Soap
Moisturizing Hand Soap
Dry Hand Repair Lotion
Homemade Orange Rosemary Chocolate Bar
The Modern Homesteader
Everyone is a homesteader in some way or another whether you know it or not. If you wash dishes, do laundry, or cook food, you're homesteading every time you do one of those. It's important to recognize these small tasks that people do because the truth is, unless you have a live-in Butler or house maid, we're all doing these things.
And there's really nothing modern about that. Back in the day though, these tasks were a lot harder. I think about doing the dishes and how dry my hands get. But what if I didn't have dish gloves? This happened to me last week actually. The darn knife slit a big hole in my dish gloves. Of all the times for this to happen, of course this time I didn't have a back up pair.
So I've been making homemade lotion and it's truly saved my hands so much. My husband started using it too, and he doesn't want to use store-bought any more. Store-bought lotion can be pretty watered down. Anyway, it got me thinking that homemakers and homesteaders need a lot of TLC.
The Homemaker's Gift Basket
In comes this homemade gift basket! I complied 5 of my favorite simple all-natural homemade recipes for the homemaker in our lives, or just yourself 🙂
Recipes for the dishes, the hands, and the soul (basically that means homemade butter and chocolate 😉
And I put them all in one place so you could easily print these recipes out and save them for later. I want to share the tutorial for all these recipes on my YouTube channel eventually, but with Mothers Day coming up I wanted to get them out a little faster.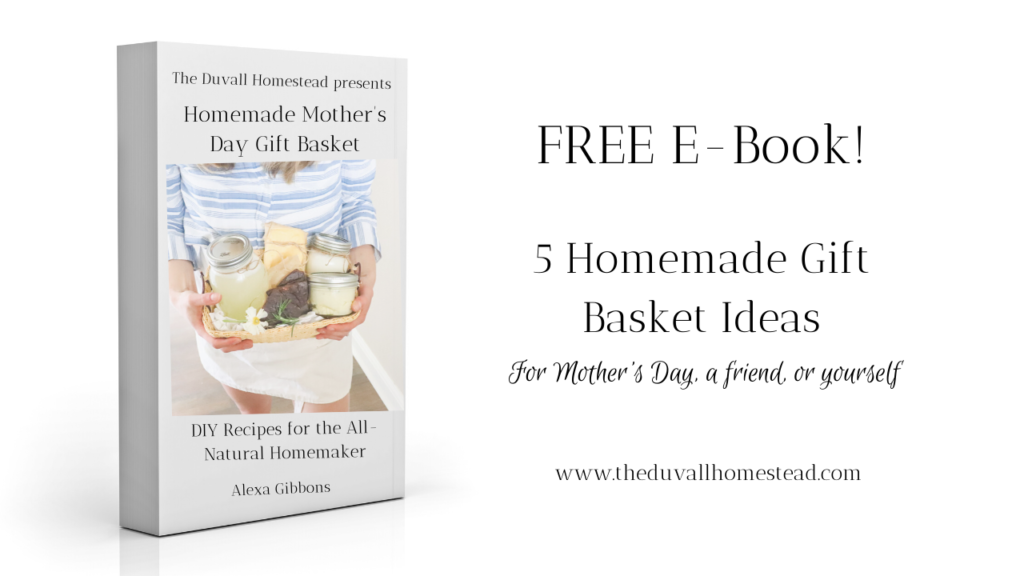 CLICK HERE TO GET YOUR FREE EBOOK!
There is nothing better than homemade 🙂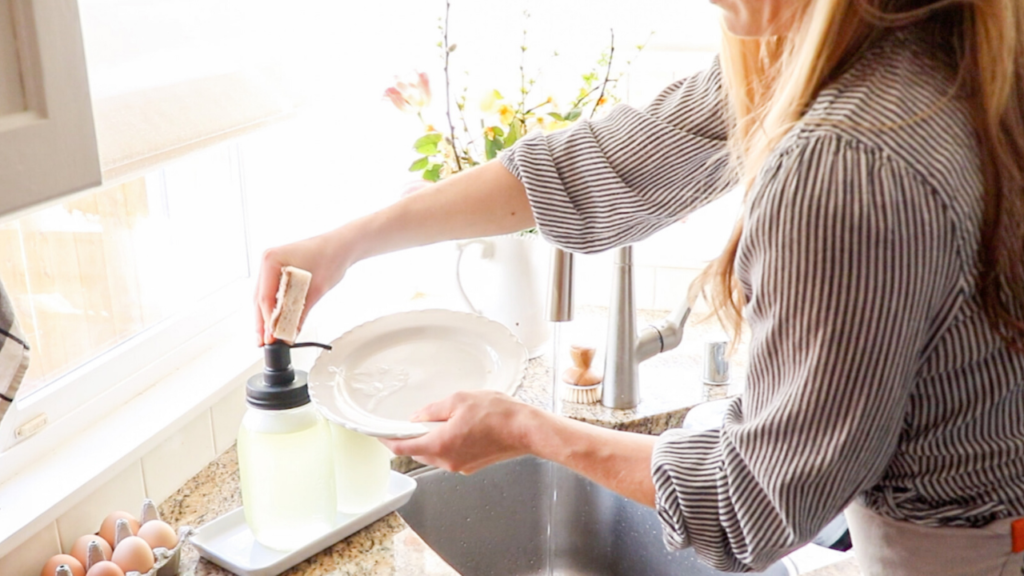 Pin it for Later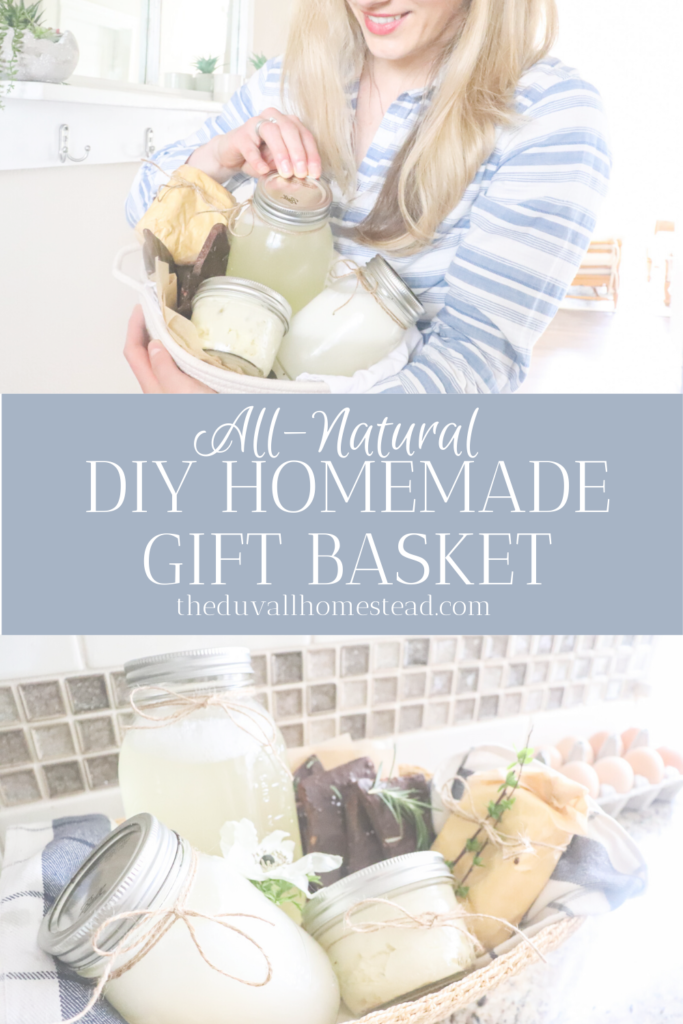 Thanks for stopping by the Homestead!