We've been feeding our chickens this homemade fermented chicken feed because it's a natural source of probiotics, it wastes less, costs less, and they love it! Come get the recipe below.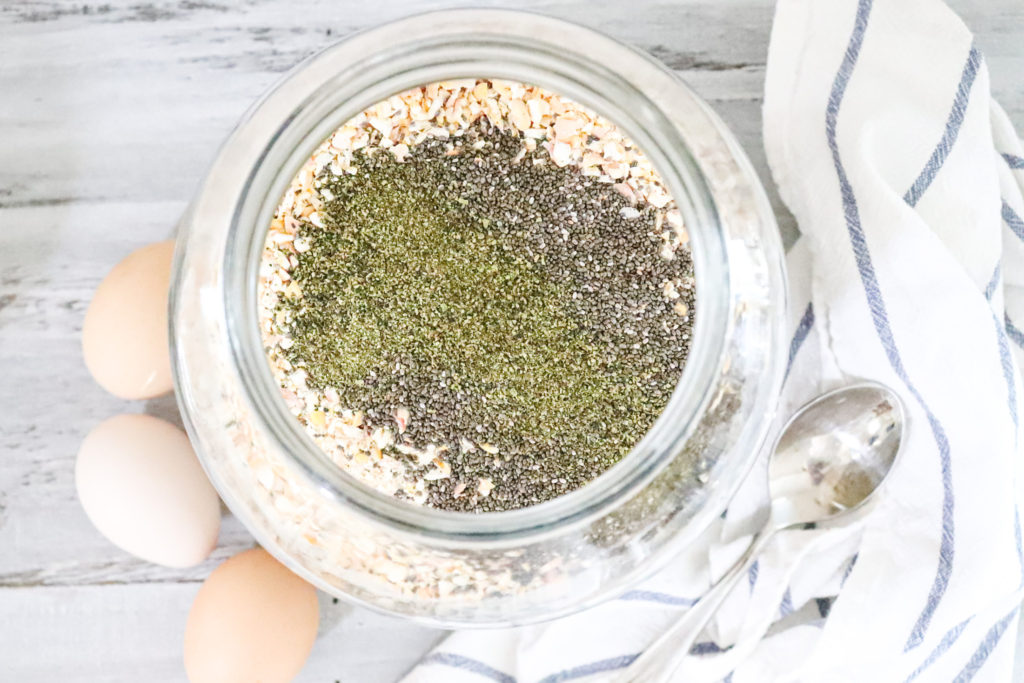 What to Feed Chickens
If you are new to chicken keeping, you may be wondering what to feed your chickens.
There's store bought chicken feed which of course is what we started with with our backyard hens.
Also there's scratch grain, which is a combination of black sunflower seeds, sometimes cracked corn, and other nutritious grain for the chickens.
There's also healthy treats, such as meal worms (we like Grubblies), and leftover healthy human food like lettuce, eggs, fruit, melon rind, cabbage, herbs, and leftover clean meat.
Chickens can eat many things, but there are a few foods that you should not feed chickens. A few common ones are avocado, anything with processed sugar, and of course no moldy or rotten food.
Here's more info about what to feed chickens if you're just getting started.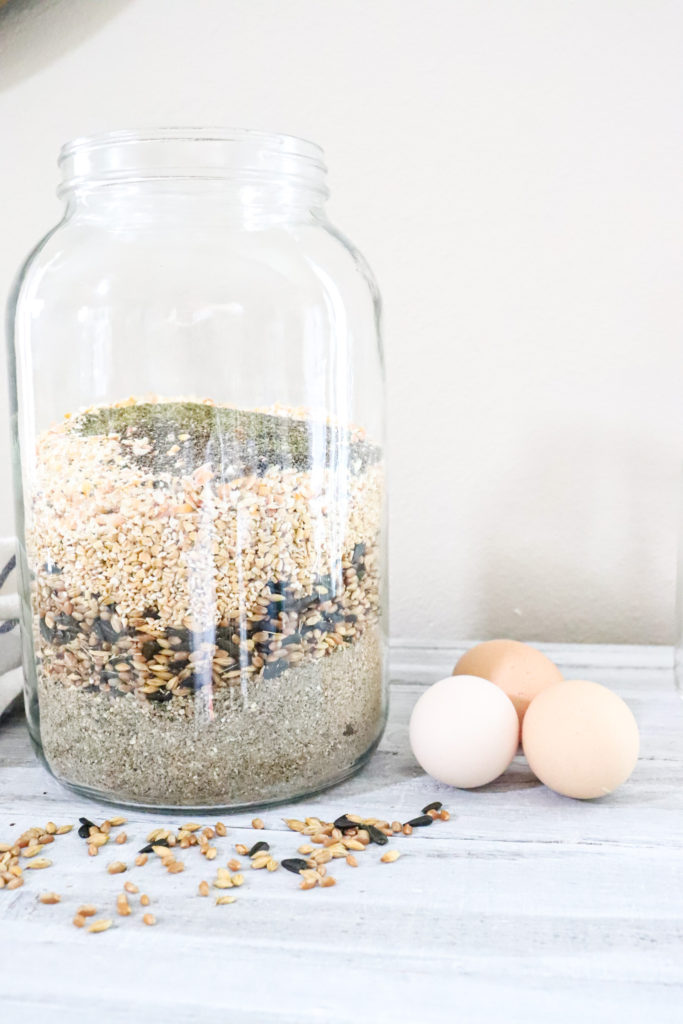 This post contains affiliate links, which means I may make a small commission off of items you buy at no charge to you.
The Science Behind It
According to Amy Fewell's Natural Chicken Keeping Handbook, an adult laying chicken's diet should be 15-18% protein, vitamins including A,D,E,K, and more, and minerals like calcium, phosphorous, magnesium, and more.
Commercial chicken layer feed can be a great option. But you can also make your own chicken feed by combining some simple ingredients. And like us, you can even ferment it.
Hens also need good bacteria for a healthy digestive tract, just like humans do. This is why we ferment the food.
For the entire hen's diet (pulled from the Natural Chicken Keeping Handbook) you'll want:
Wheat (20-25%)
Cracked Corn (20-25%)
Peas (20-25%)
Oats (no more than 15%)
Black oil sunflower seeds (5%)
Flaxseed (1-5%)
Mineral premix (1-2%)
Free choice of sea kelp, grit, cultured dry yeast, fish meal, and calcium source such as eggshells, oyster shells or aragonite.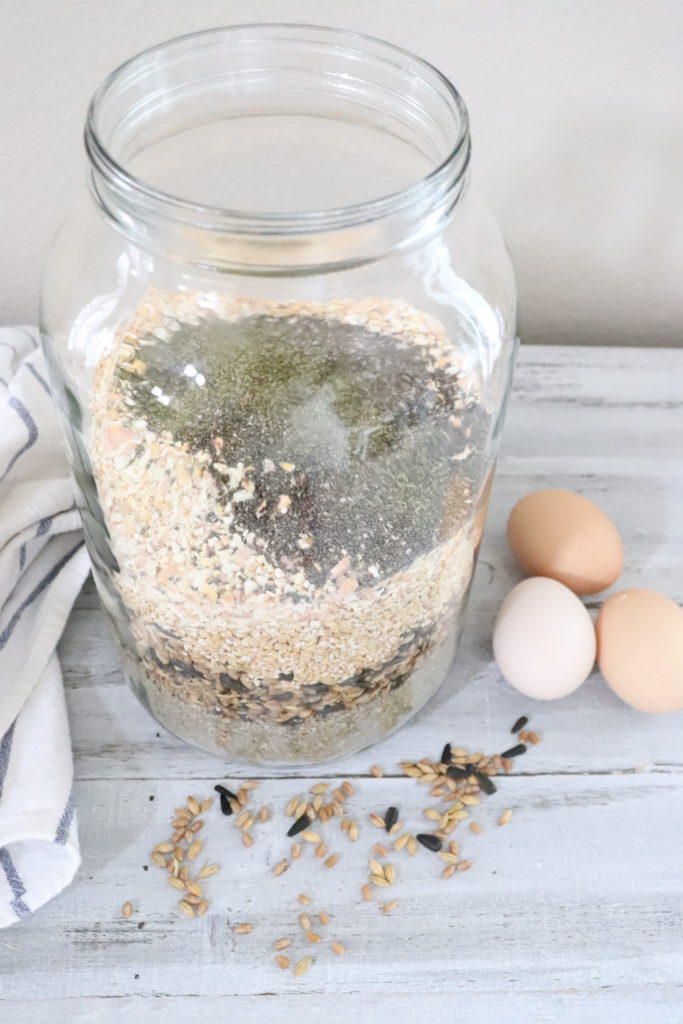 Watch: How to Make Fermented Chicken Feed YouTube
Benefits of Fermented Chicken Feed
Less waste = saves money. Because the mixture is wet, the chickens can't scratch it around the yard and waste it. They eat all of it most days with no scraps in sight. Dry food on the other hand is messy and constantly gets mixed in with dirt, etc.
Good bacteria. The fermentation process cultures all those good gut-healthy bacteria, which checks off the requirement for probiotics in a chicken's diet.
Happy and full chickens. The fermentation process expands the grain because it is soaked in water, so they get full quicker than with dry food. It's like eating soaked oats compared with dry oats.
Huge, dark yellow yolks! Now good fermented feed is only part of the equation. The other part is of course, FREE ROAMING. Free roaming chickens are truly the best. When spring comes around and all the worms are active in the yard, the chickens produce eggs like crazy. And they have big, dark yellow yolks. YUM!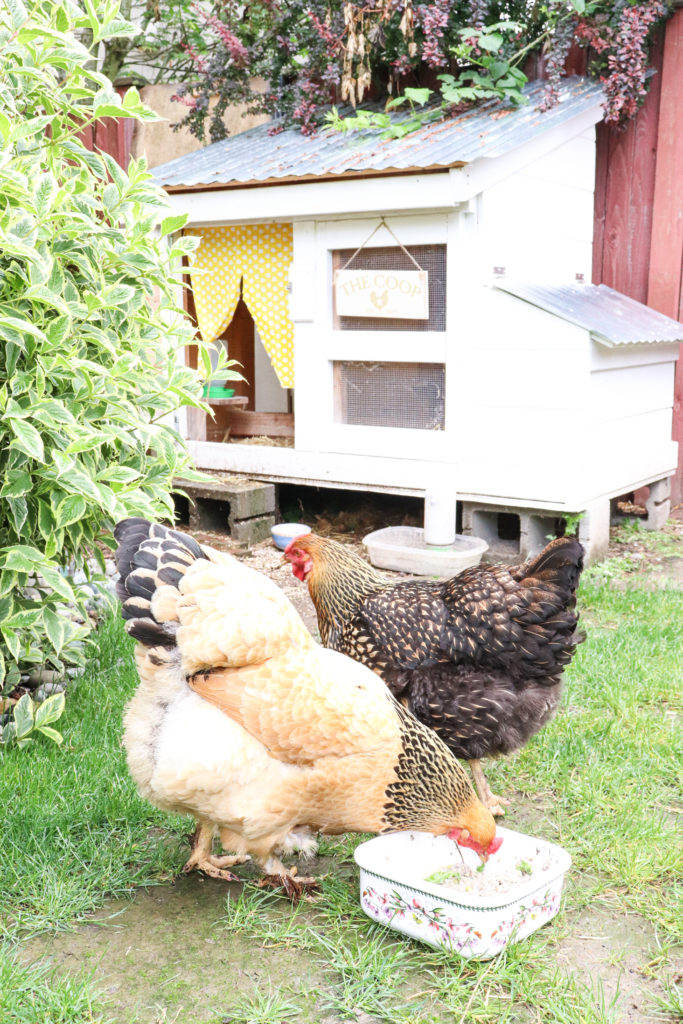 Our Homemade Fermented Chicken Feed Recipe
Before making your own chicken feed mixture, make sure you do your research into what your chickens need. Here is a great article to start with if written by Lisa Steele from Fresh Eggs Daily on homemade feed.
Here's the mixture that we do.
In a half gallon mason jar:
25% (meaning, a quarter of the jar) organic layer feed
20% organic scratch
10% organic rolled oats
10% cracked corn
Half cup dried or frozen peas
Two scoops Fresh Egg's Daily Kelp Feed Supplement
Two tablespoons chia seeds
One tablespoon garlic powder or Brewers Yeast with Garlic Supplement
Top with water (should be at least 25% water)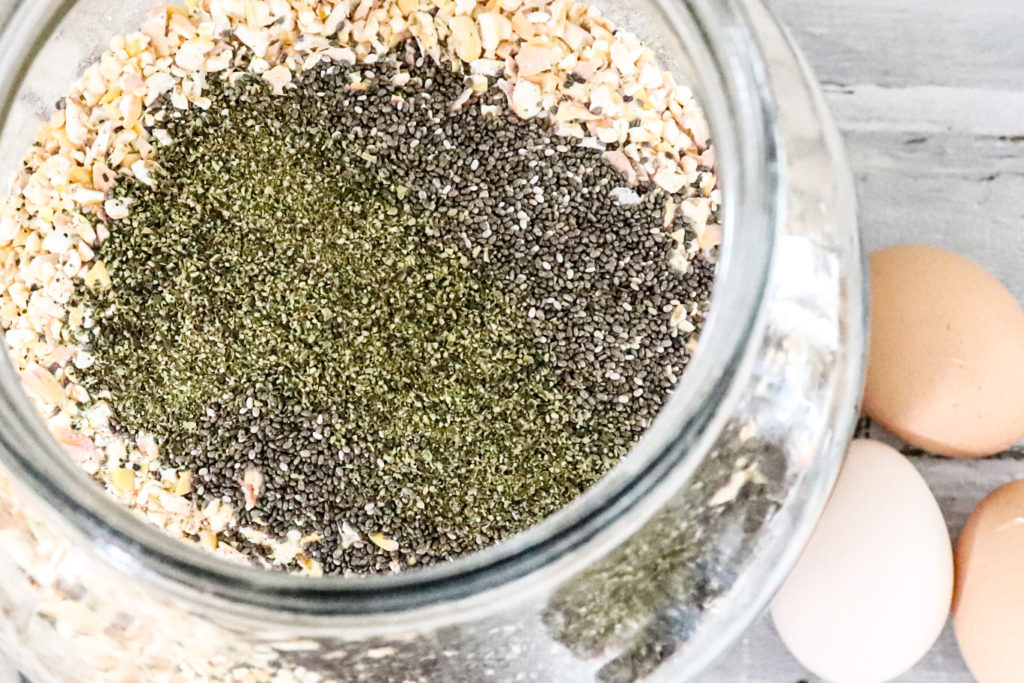 How to Make Fermented Chicken Feed – Process
Mix all the ingredients in the half or gallon mason jar with a large spoon. Leaving at least a quarter of the jar empty, fill with water and stir. The grains will soak up a lot of the water.
Leave an inch or two at the top of the jar for the fermented feed to expand (it will expand..big time).
Loosely set a lid on the jar and place in a baking pan or dish to catch overflow. The fermented feed expands a lot, so make sure to leave lots of room.
Make sure all the food is under water. Mold may grow if the water level isn't high enough. Monitor the mixture to make sure there is plenty of water.
Leave on the counter or in a warm spot for 2-3 days, or until mixture has significantly expanded. You'll know when you come down one morning and it's overflowing that it's done! Make sure you put the jar in a dish to catch the water.
Pour the excess water out of the top of the jar, stir, and refrigerate.
For our two backyard hens, we serve two scoops per day. Keep in the fridge and make a new mixture when feed gets low.
In addition to this fermented feed, our hens also get organic layer crumble, scratch grains, oyster shells, grit, Grubblies and healthy treats. Sources for all listed below.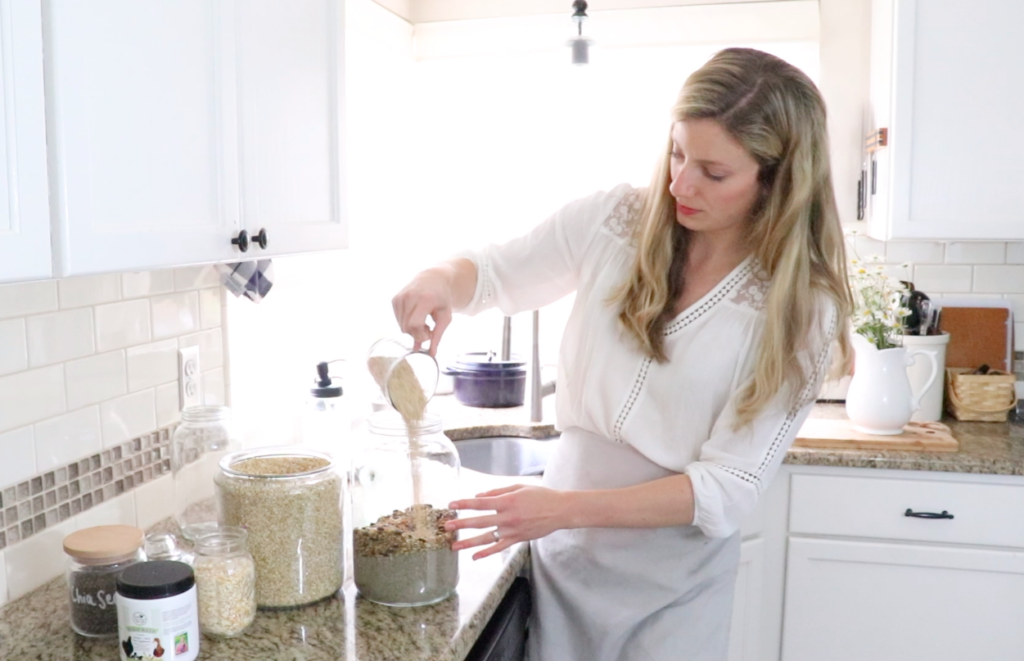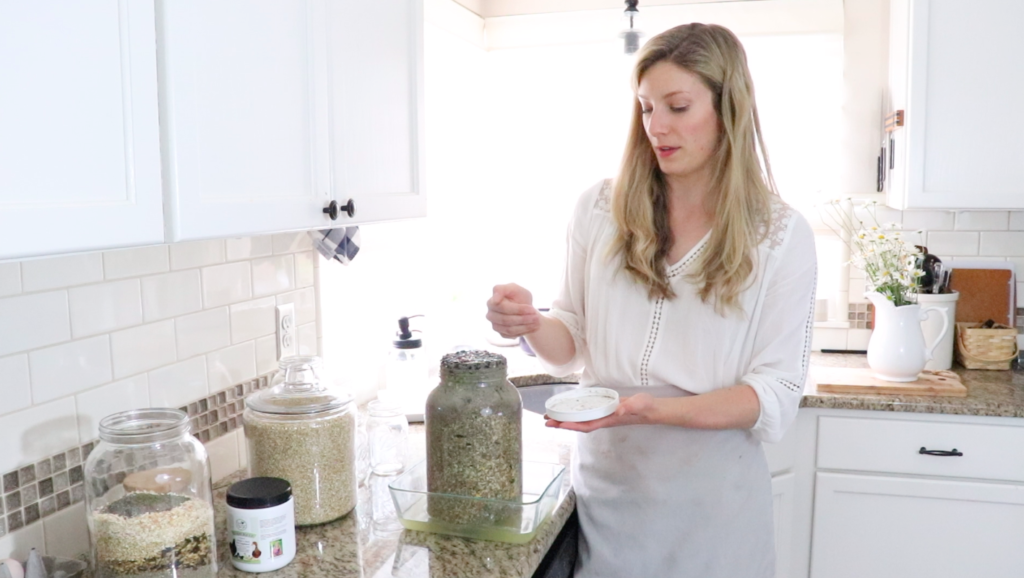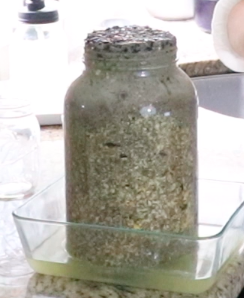 What else we Feed our Chickens
In addition to the homemade fermented feed, here's what else we feed our chickens for happy, healthy eggs:
Farmstrong Feed Organic Layer Feed Crumble
Sea Kelp Supplement from Fresh Eggs Daily
Healthy scraps from the kitchen
New to Chicken Keeping?
How to Winterize a Chicken Coop
Pin it for Later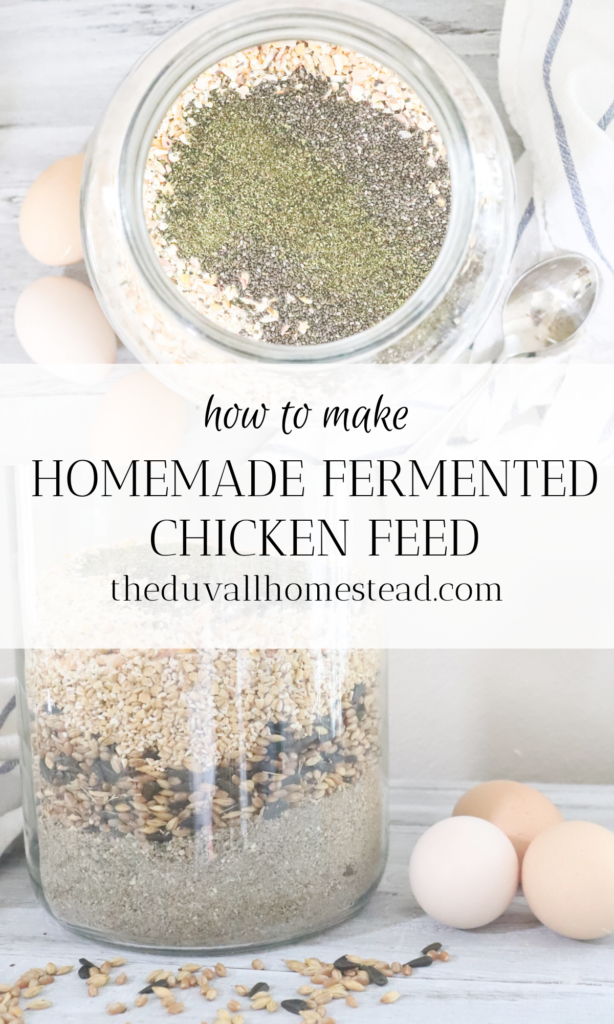 Thanks so much for stopping by the homestead!