Every season I like to decorate the homestead with natural elements and homemade items. Join me for a modern farmhouse summer home tour where I show you DIY summer decorating ideas that are easy and beautiful for any homestead this season.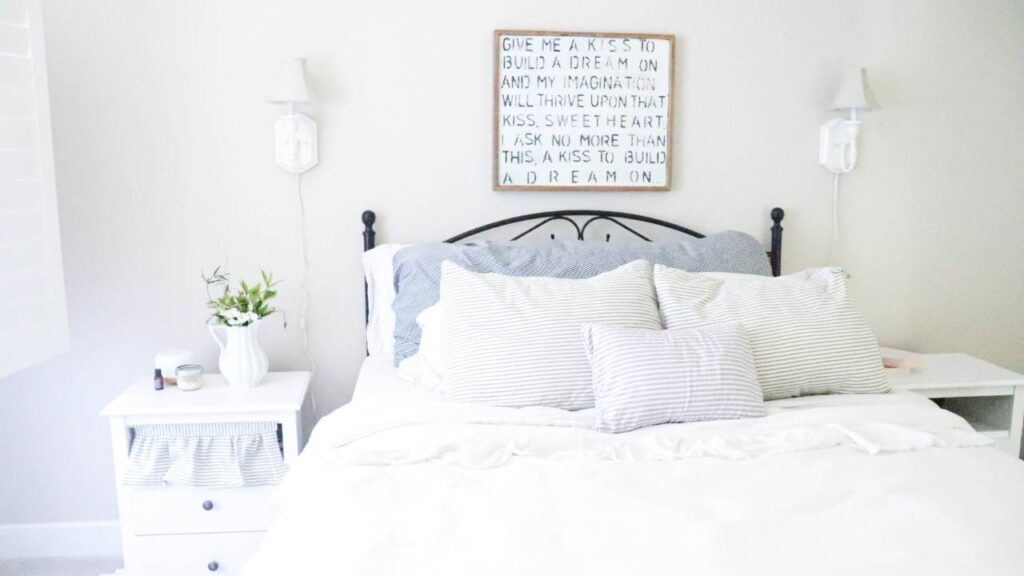 This post contains affiliate links, which means I may make a small commission off items you buy at no extra cost to you 🙂
PIN IT FOR LATER!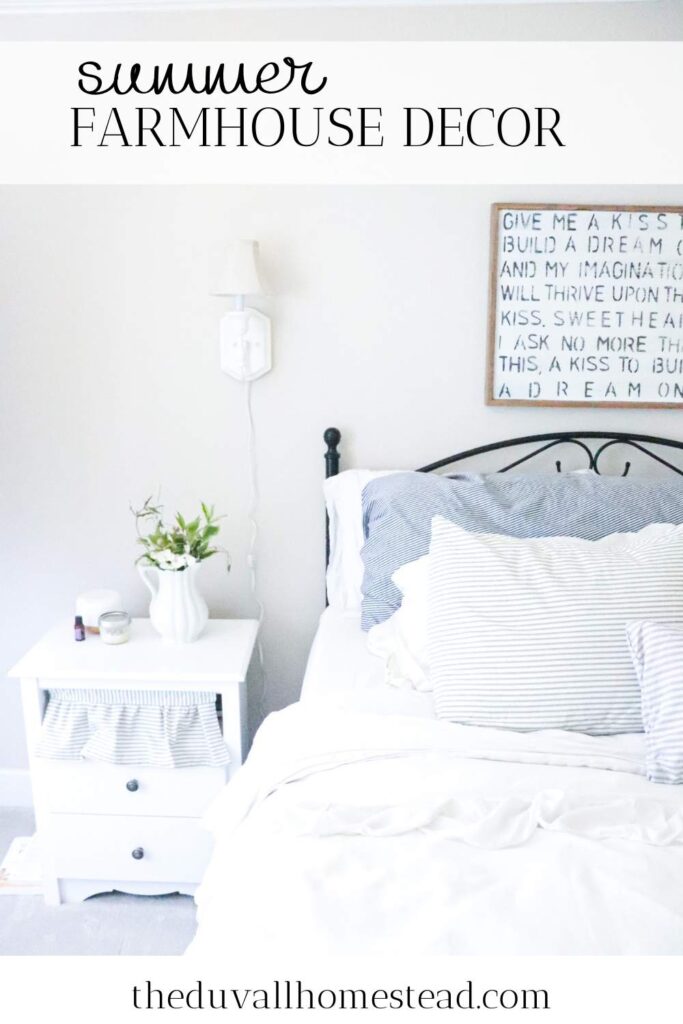 Living Room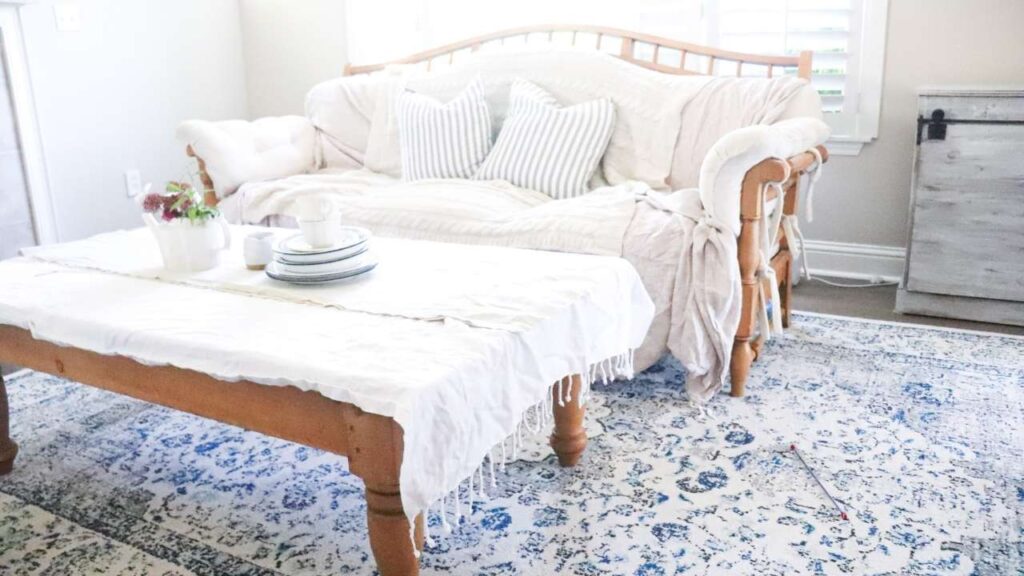 Don't mind the random cat toys on the carpet.
The living room is where we spend most of our time. I love having friends, family, animals, everyone over here in this space.
The couches are hand me downs from my parents. they have a beautiful wood frame and cotton stuffed cushions that were upholstered probably in the 90s. I absolutely love them!
But they are old. So to protect them, I like to layer lots of blankets and pillows on top in case of spills or dirt from animals. Because we can't clean them so…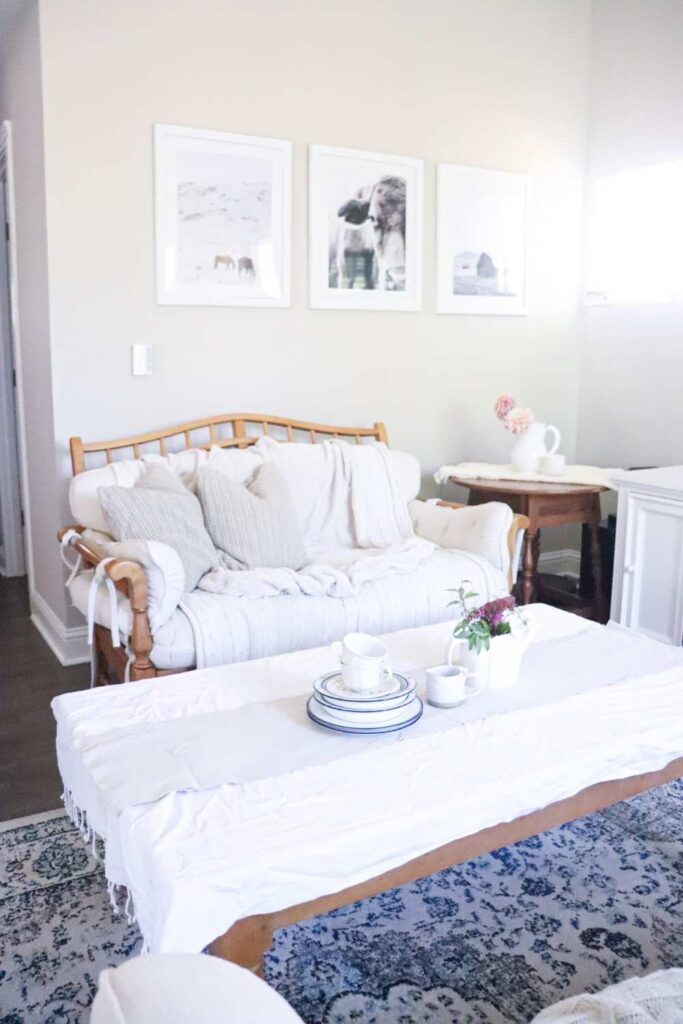 Side note, my mom picked those peonies for me from our local farm stand. Is there anything prettier than peonies in the summertime… no. I just wish our peony bushes would bloom!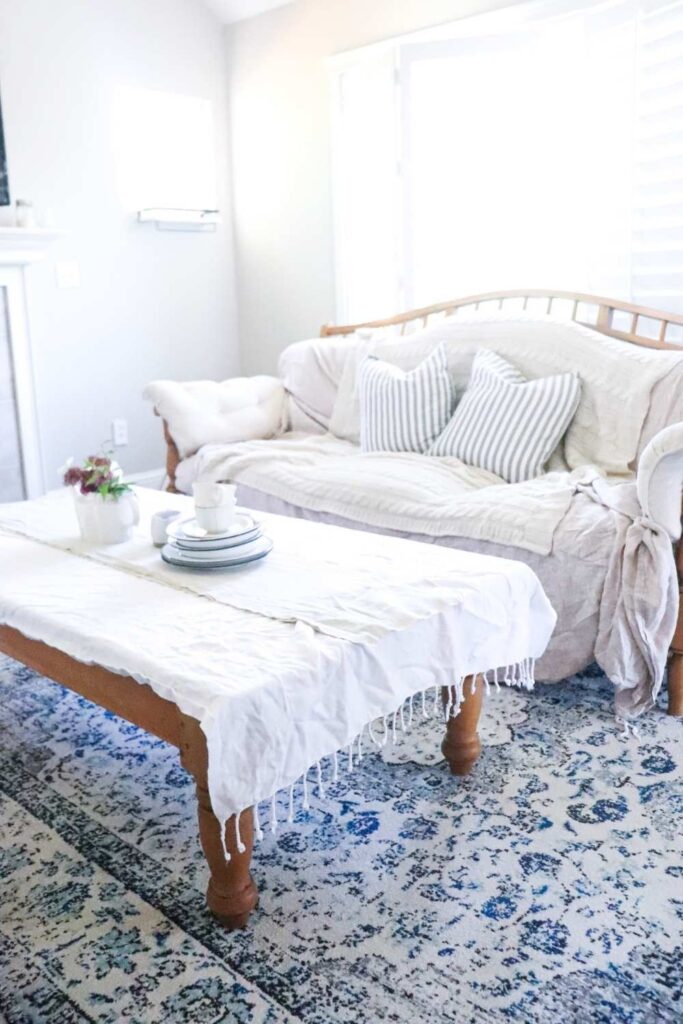 On the coffee table I put a white tablecloth and tan liner down the middle. I rarely put anything on this table actually, because I love the way the wood looks. But for summer I just find the white and bright look so pretty 🙂
Master Bedroom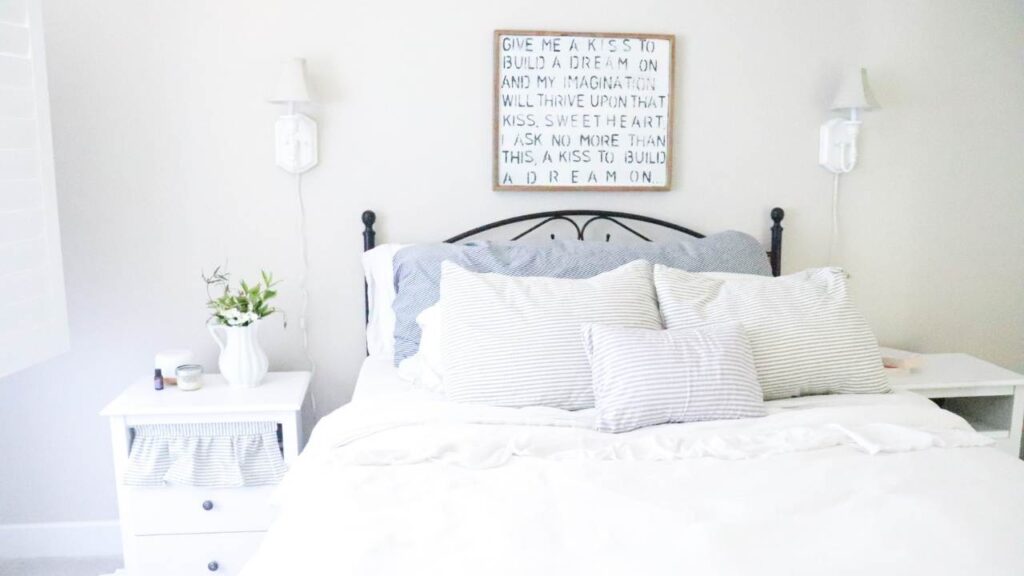 I love the green and white flowers on the bedside table. I try to keep our bedroom pretty neutral, with just shades of white, black, or wood. But for summertime I thought it'd be fun to bring a little bit of color, like the blue pillow case and greenery. It's fresh and beautiful.
This is why I like to decorate each season. Even if it's as simple as changing out a pillow case. There's something about walking into a room with new colors that makes you enjoy the season even more.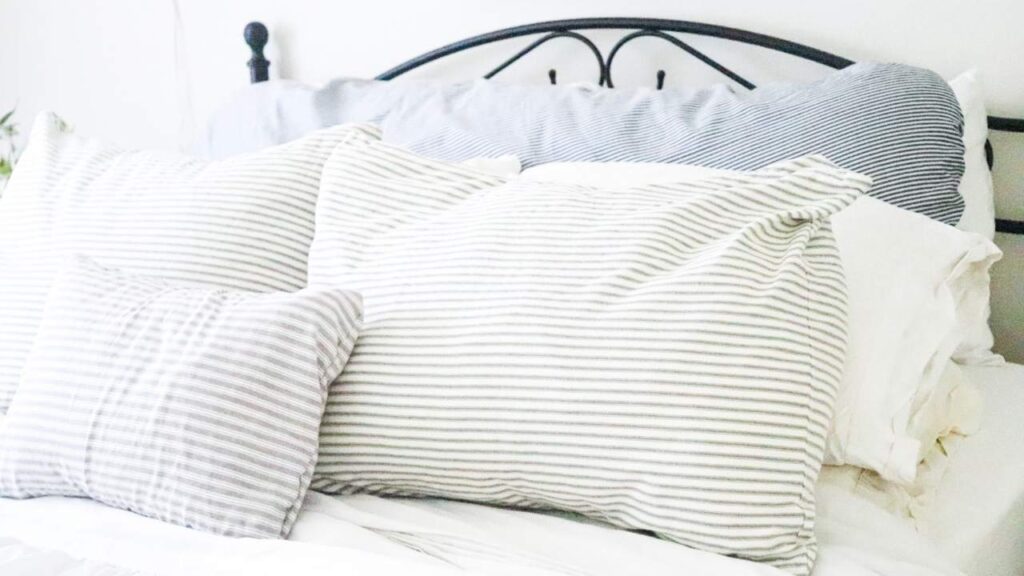 Some of these pillow cases were hand sewn by me! I love the black and white ticking stripe fabric.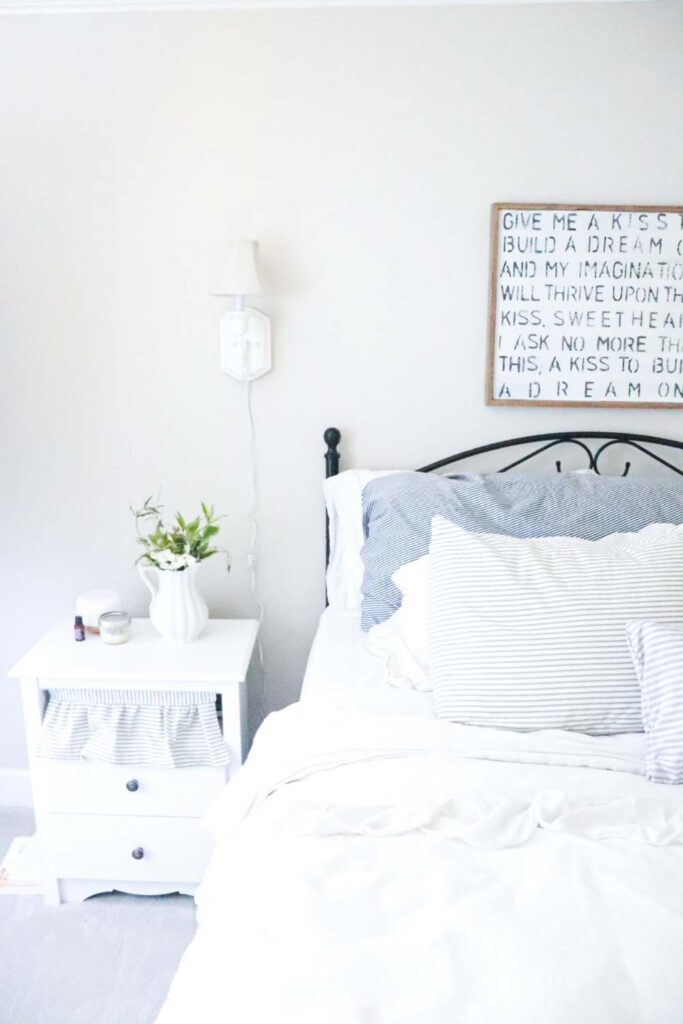 I also sewed the mini curtain on the bedside table. The other beside table still needs one, but i need to get another adjustable curtain rod first.
Sources for items in this room:
Farmhouse Black Steel Headboard
How to Install Light-Filtering Curtains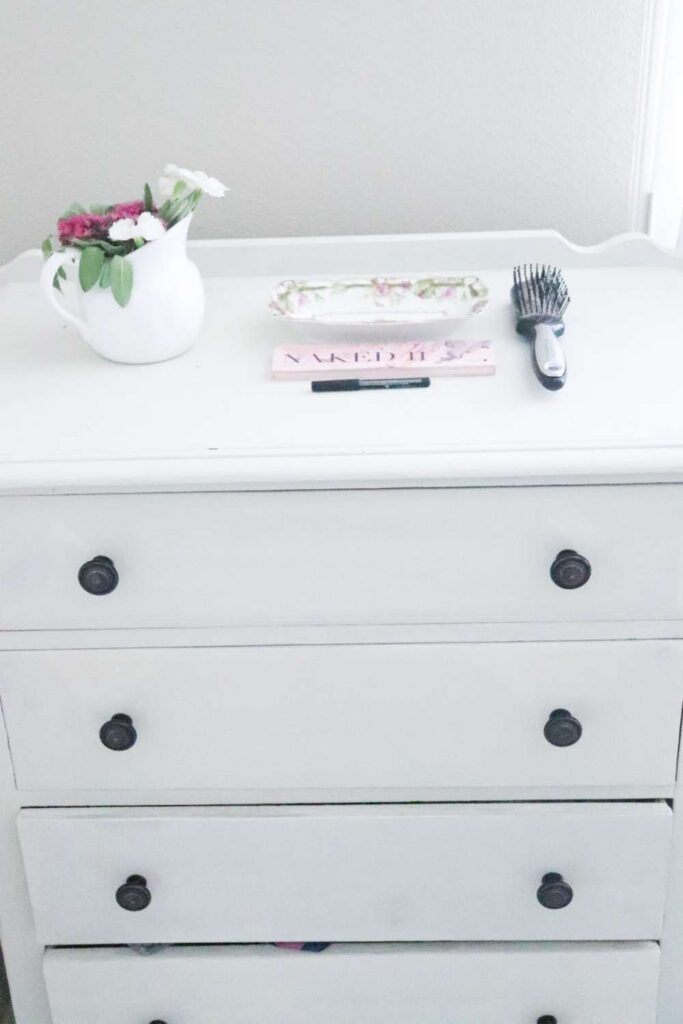 I love my all natural make by 100 percent pure. This eye shadow pallet is all I need and wear every day. I used to put all toxic makeup products on my skin but switched to natural a few years ago and will never go back! Find out more about how to switch out potentially toxic products in your home with natural ones here.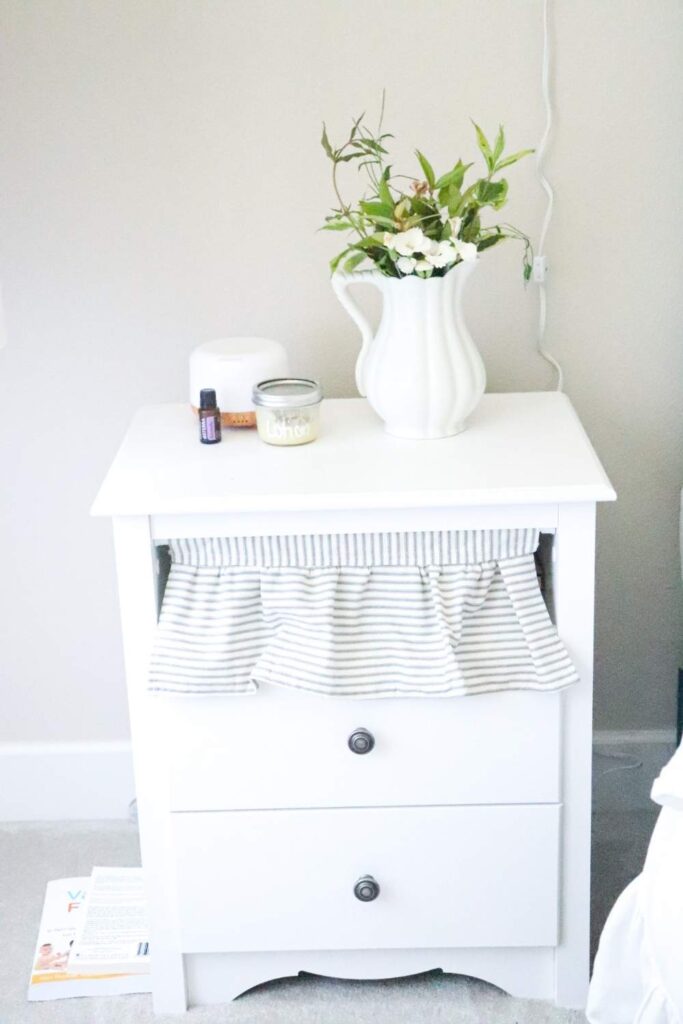 Can't forget to talk about how much I love diffusing essential oils at bedtime. This blend is my favorite for helping my husband and I sleep. Get the wholesale discount here.
Front Porch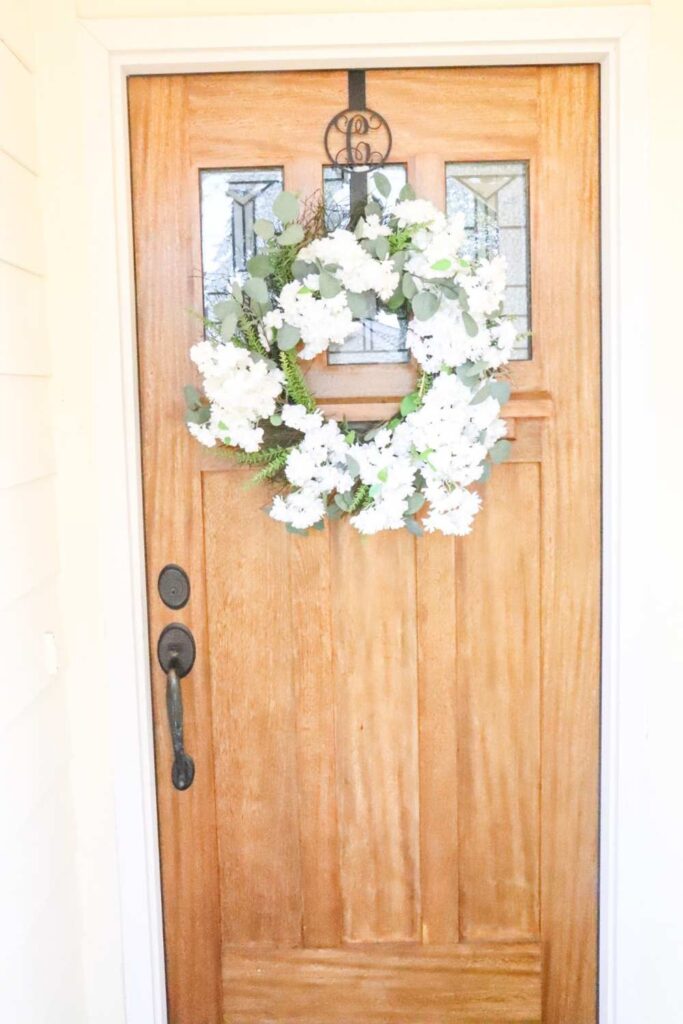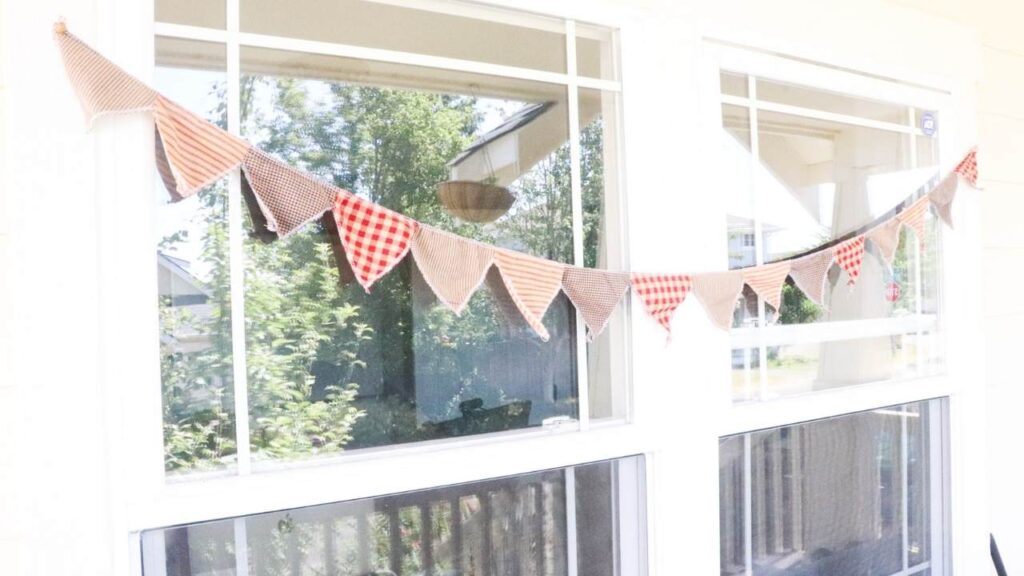 When I was thinking about how to decorate the front porch for summer, I knew exactly what I wanted to do. Fabric bunting! It is so classic to have American flags or other red/white/blue bunting hanging on the porch for the 4th of July and beyond. I'd never done this before by hand, so I thought it'd be the perfect time.
I found these vintage Americana scrap fabrics from Jubilee fabric and got started.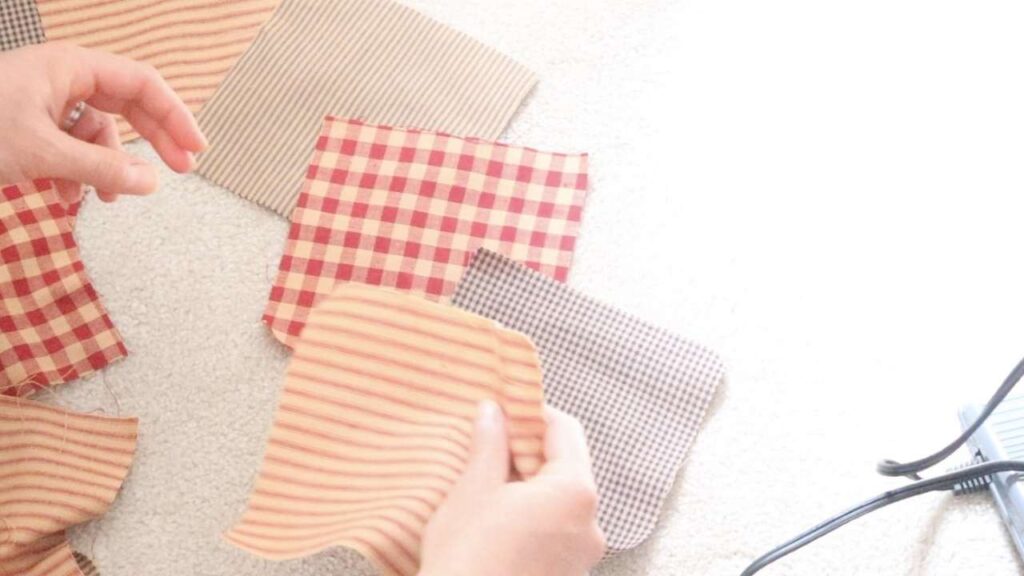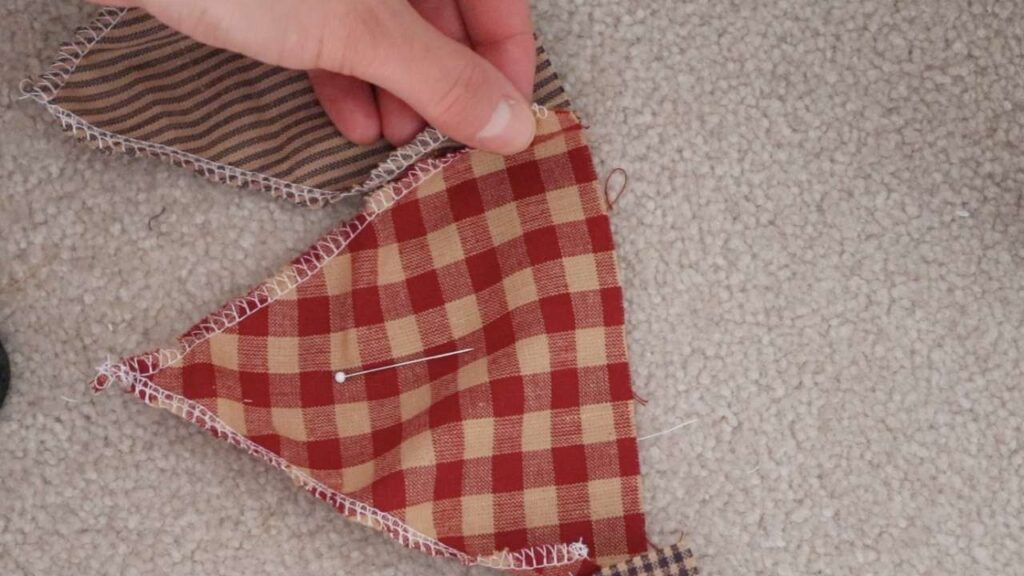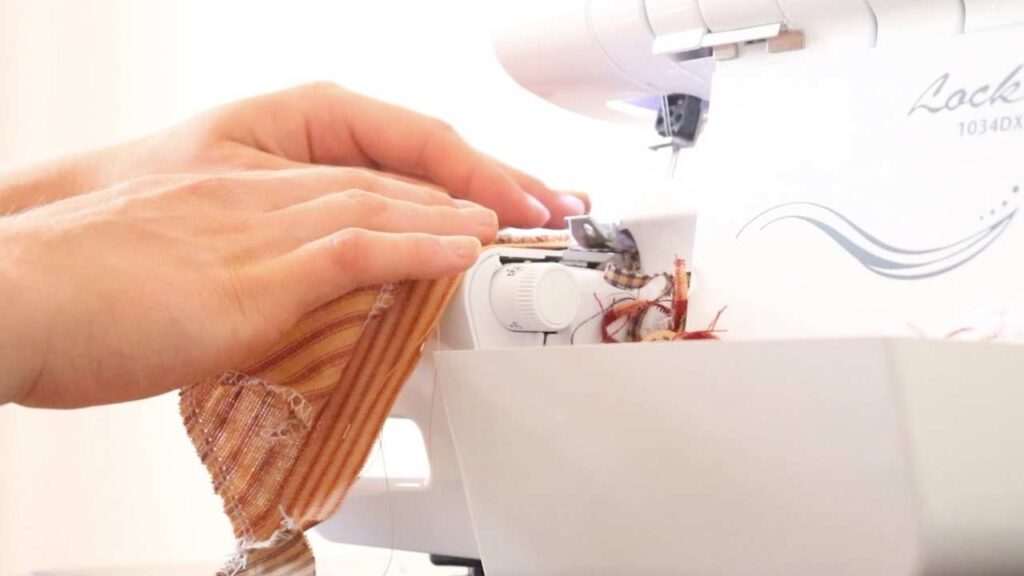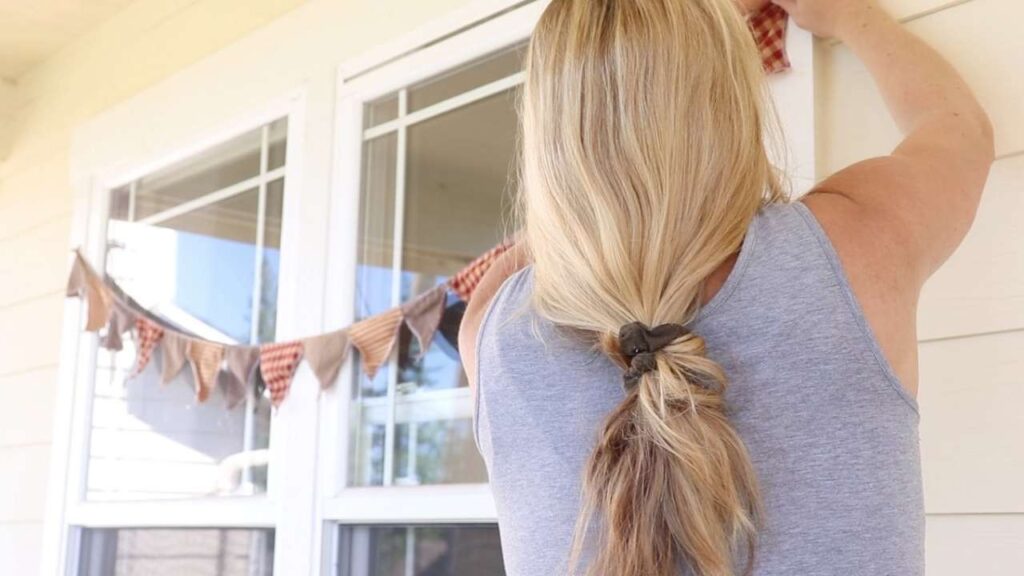 First, I cut the fabrics into triangles. I left about 1 1/2 inches of space at the top to attach each triangle to the next one. Then I used a serger to attach each side of the triangle to the next, then serged the whole thing in one line.
Here's the serger and fabric I used.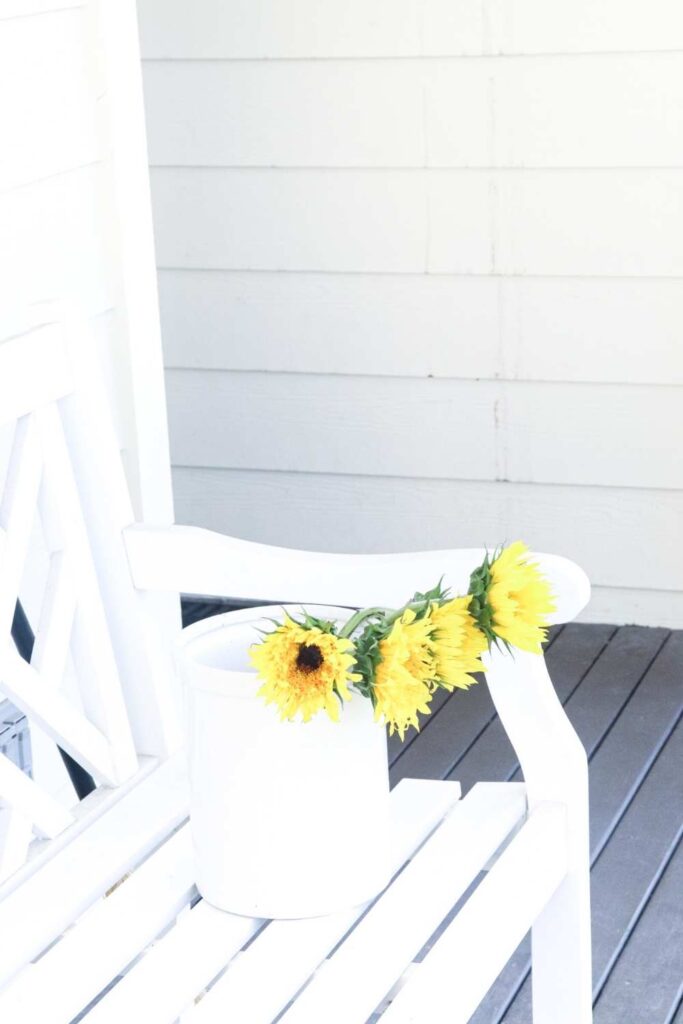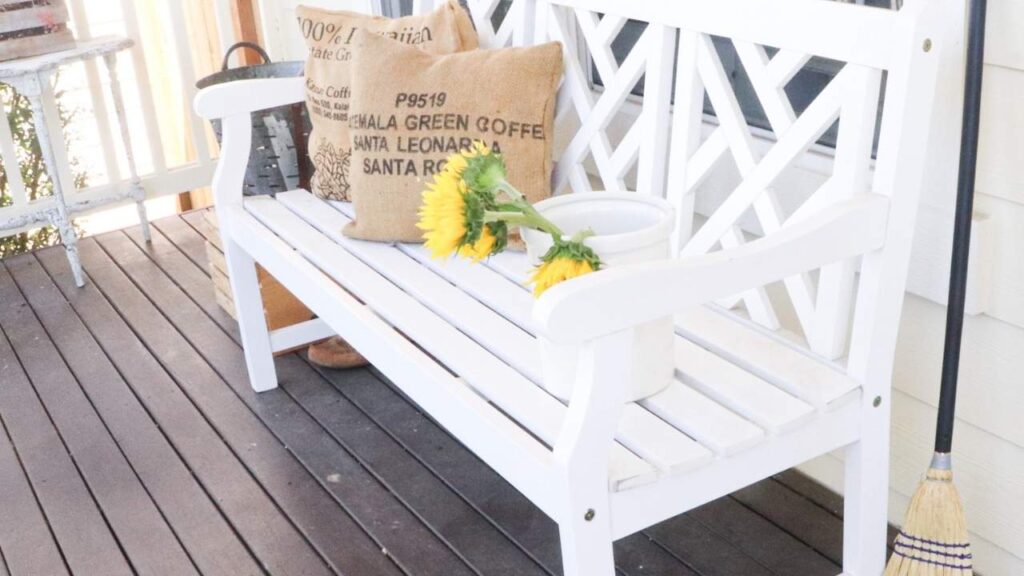 The rest of the porch was simple. Just a few fresh sunflowers and some grain sack pillow cases which I sewed last year. They are authentic grain sack (they still smelled like coffee!) and they have held up really well outside for a whole year. Our porch is covered.
Kitchen Dining Area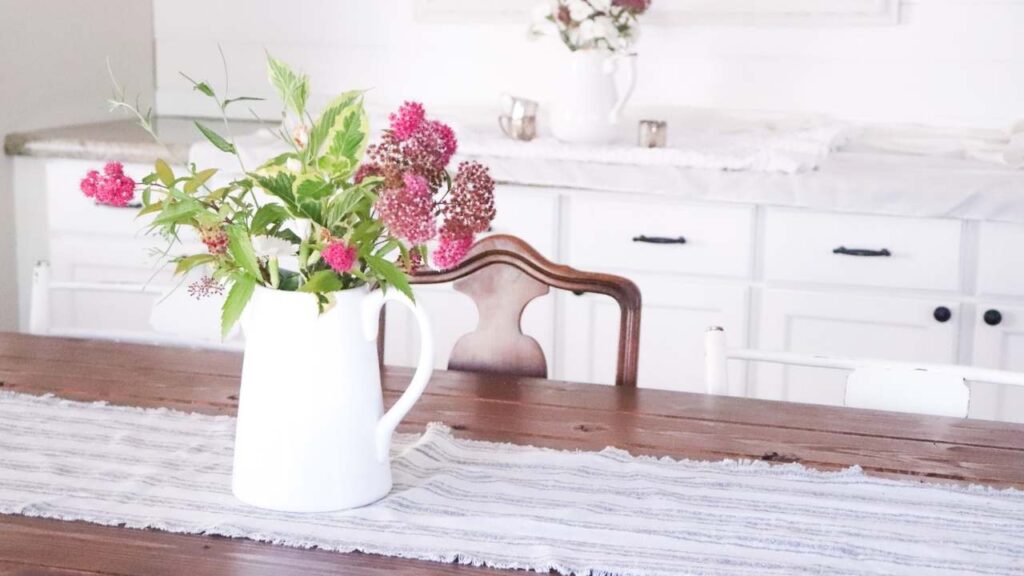 My favorite part about our kitchen/dining area (they are basically just one big room) is our farmhouse dining table. John, my husband, built this from scratch last year and we shared the plans in this post. We also built a bench to go on one side (I wanted antique chairs for the other side!) and shared those plans here.
If you like DIY projects, I highly recommend building a table! There's something so special about eating your meals on a table you built yourself. And whenever people come over they say how beautiful it is, and John gets to take the credit for it 😉
For how to style a farmhouse table in the summer, go here.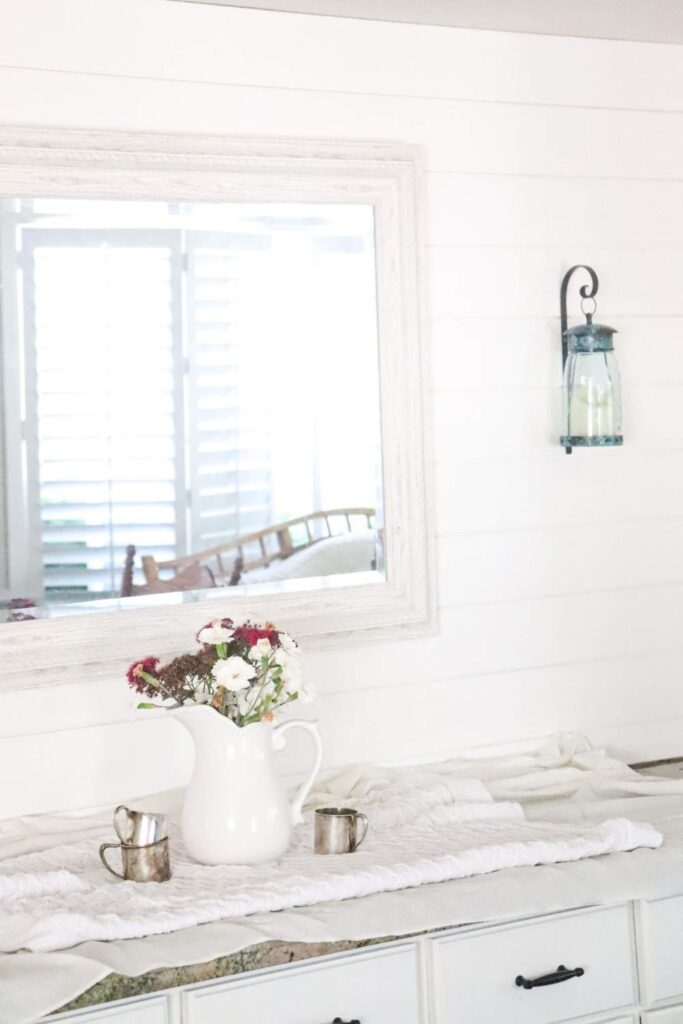 Find an easy DIY shiplap tutorial here.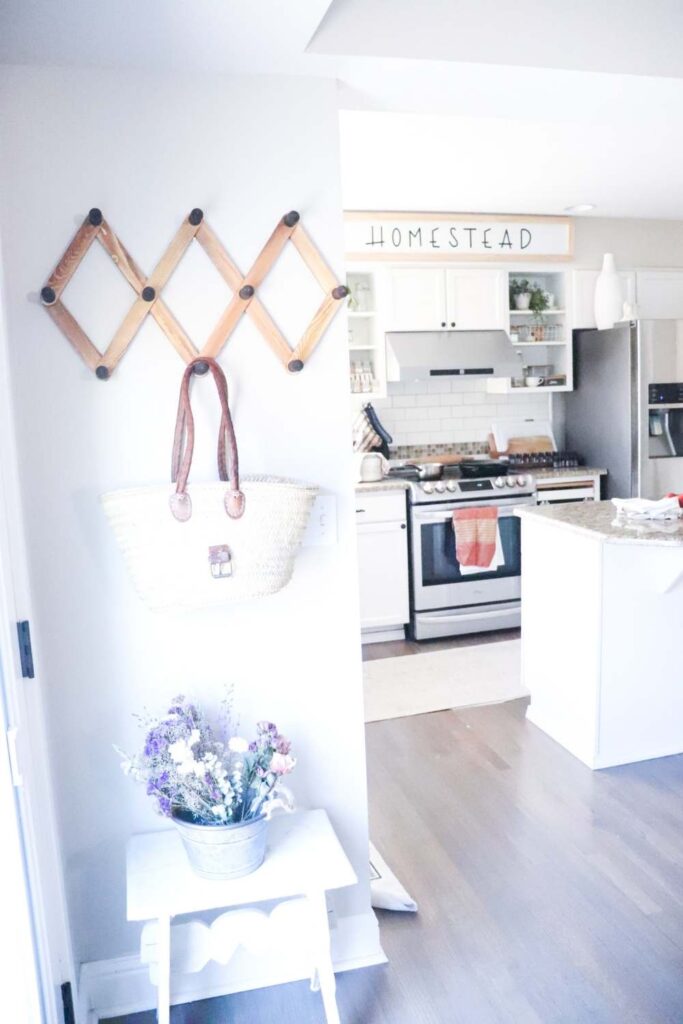 Here's a little hack for your open shelving in the kitchen.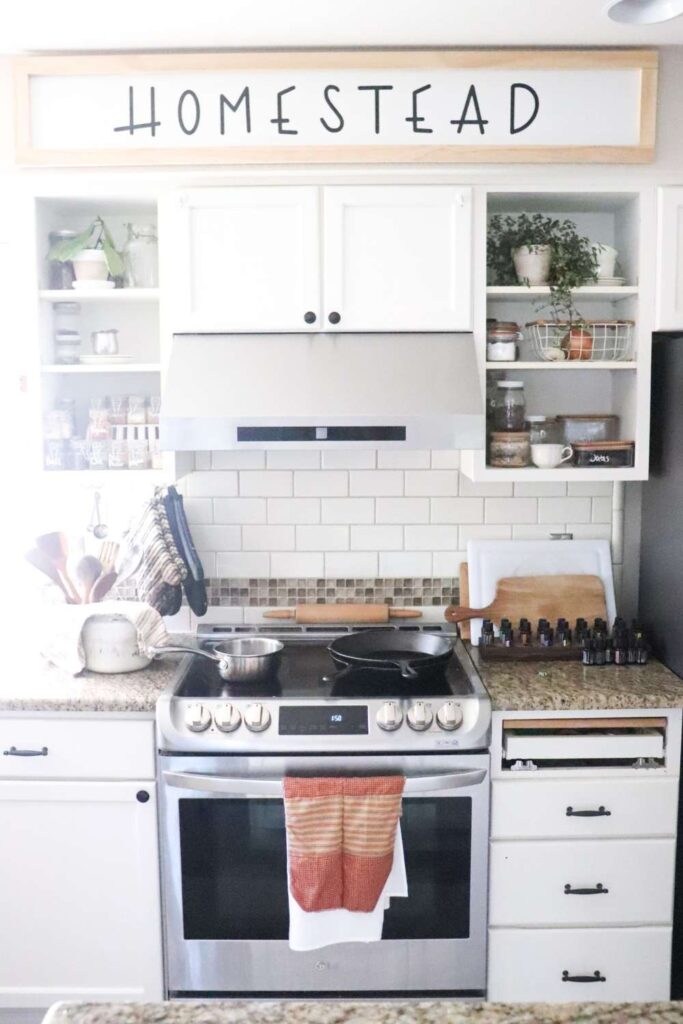 Recognize that fabric? That's right, I used the same fabric as the porch bunting to whip up a quick tea towel. I love sewing because you can create a new piece of home decor so quickly, and pay so little. Ahhhh, the money savings is real.
To make this tea towel, I just serged together the square fabric pieces. It was that simple! This is why I love making my own stuff, I can just put two pieces of fabric together and call it a towel 😉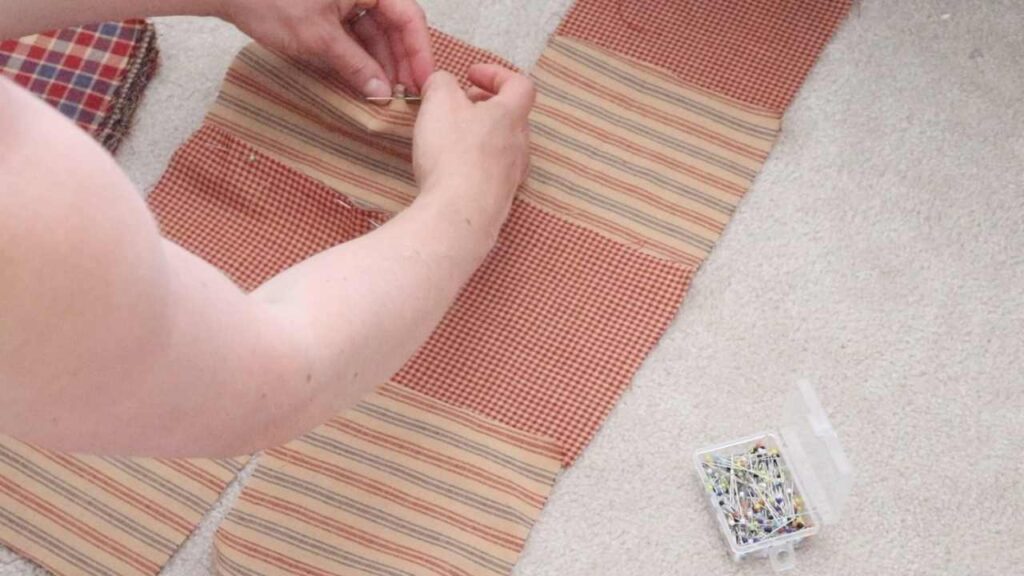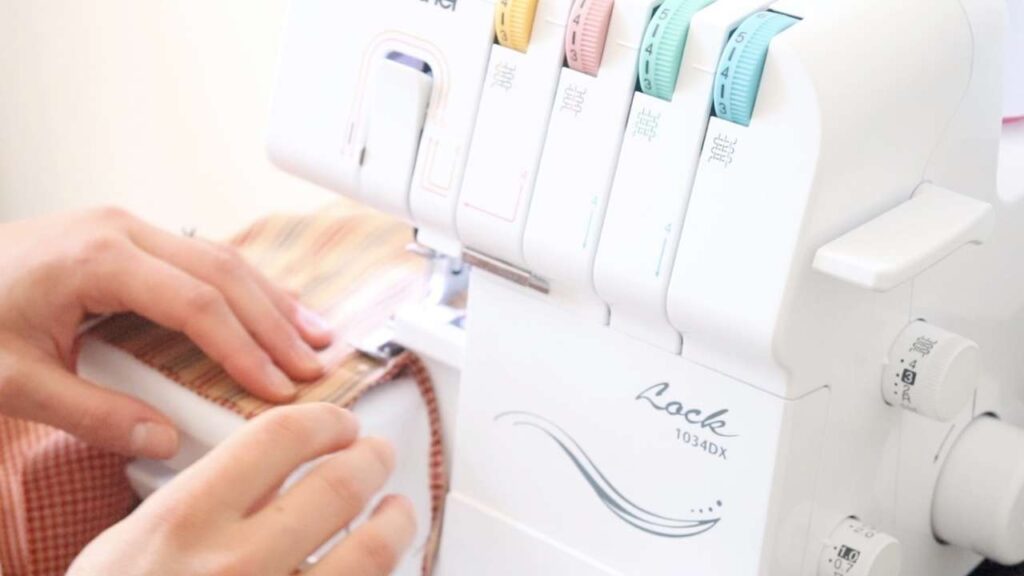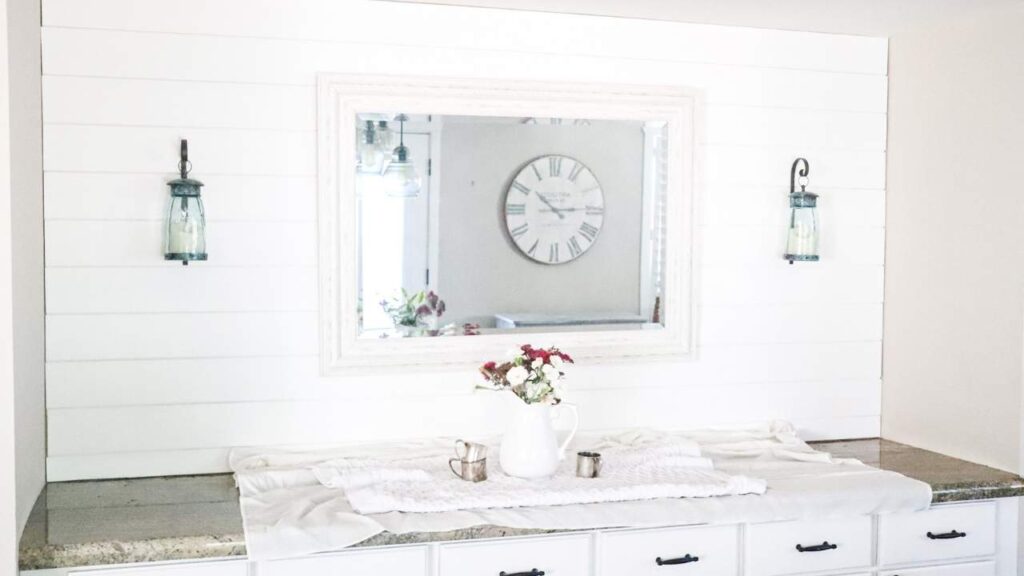 Learn about how to build your own DIY shiplap accent wall here.
We have exciting things coming up. The birth of our first baby, and hoping to get out a nursery reveal soon. Don't miss out by joining my farm to table email list:
I post on these channels once a day (youtube on Tuesday mornings!) so don't miss these either:
Save it for Later!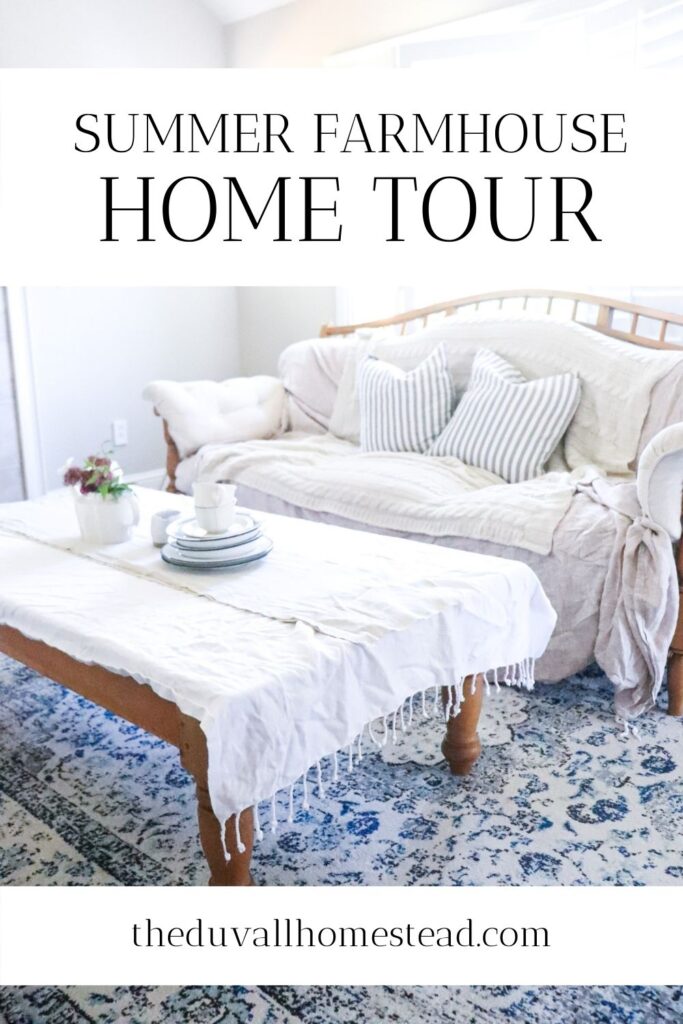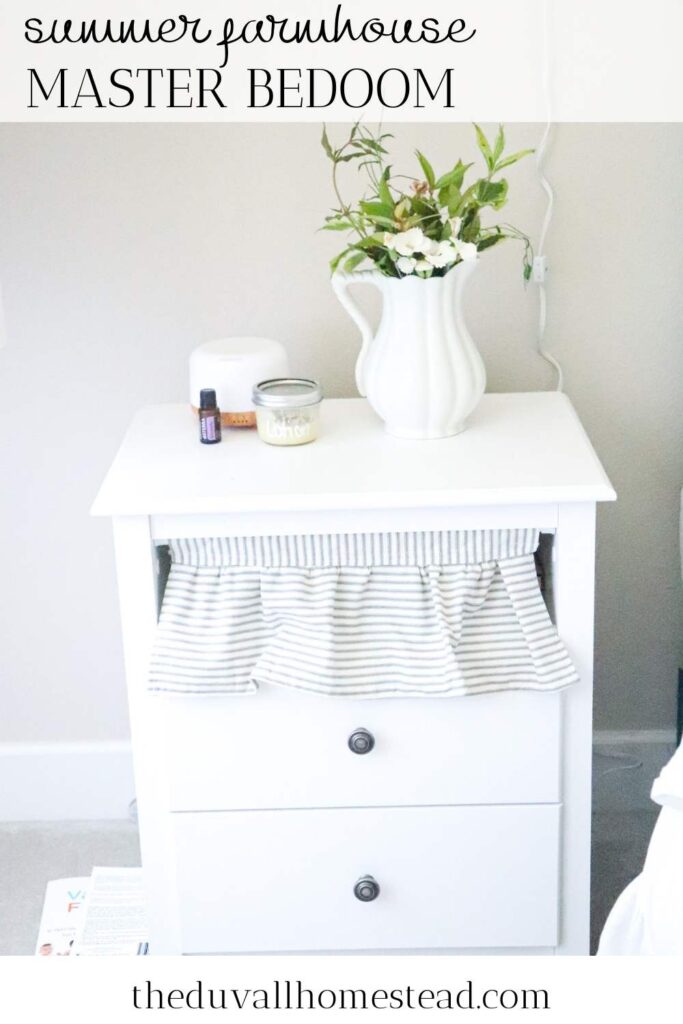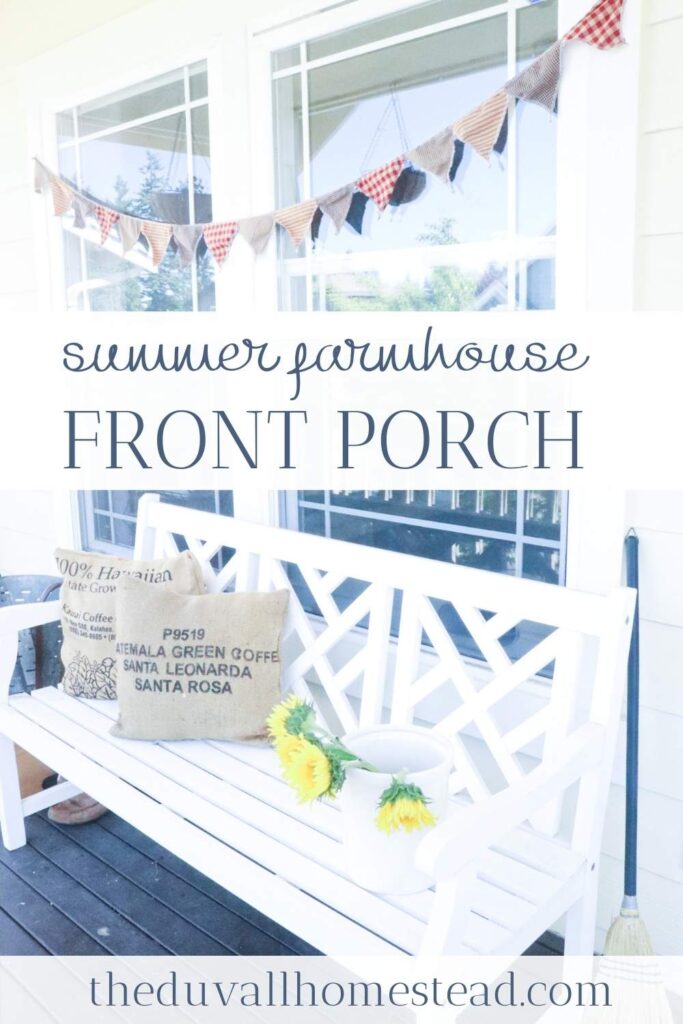 Thank you so much for stopping by the Homestead!