Ratatouille is a great way to get several vegetables on your family's plate. Whether you're cooking for two or for eight, ratatouille is a yummy vegetarian side or main dish. Ratatouille uses eggplants, zucchini, red pepper, tomato, garlic, onion, and olive oil. And this recipe uses NO salt. We make this healthy ratatouille about once a week. And if a party is happening, this is what I bring!
Pin it for Later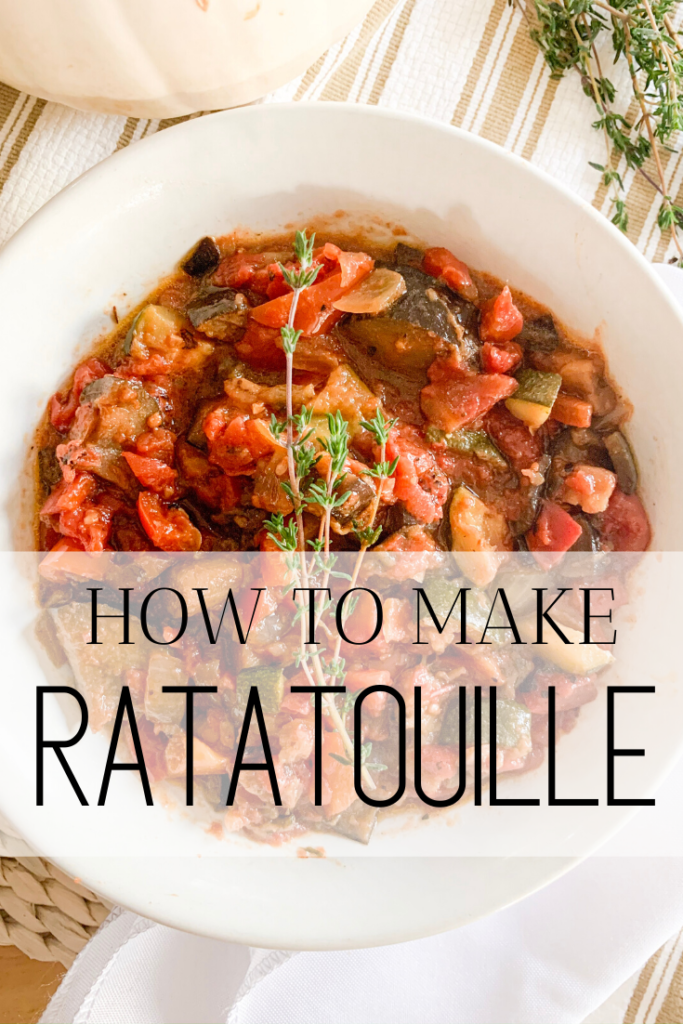 Ratatouille is already very healthy for you with so many vegetables in one dish. This recipe also uses no salt, and each vegetable is cooked on its own to get the best nutrient and flavor before combining them all into the pot. I actually learned how to make this dish from an authentic French chef, and she gave me some great tips that I will share!
We love to cook with whatever vegetables are in season. If you have access to fresh zucchini, eggplant, peppers, or tomatoes, use those for the best and fullest flavor. If not, you can just grab some organic veggies from your local grocery store. I've done this recipe with vegetables that are in and out of season, and it always turns out great!
[Read more…]

about Healthy Ratatouille