When I first started making homemade bone broth, I couldn't believe how easy it was to do. I had been spending anywhere from $5 to $10 on store-bought bone broth, that we would use instantly and go through quickly. I thought there was some magic trick to making bone broth and I imagined some crazy process of stripping bones and turning it into soup. No, I couldn't have been more wrong! Bone broth is such a natural food to make. Simply take bones, add water, add apple cider vinegar, and simmer for a long time. In this post I show you two ways that we make bone broth from scratch at the homestead.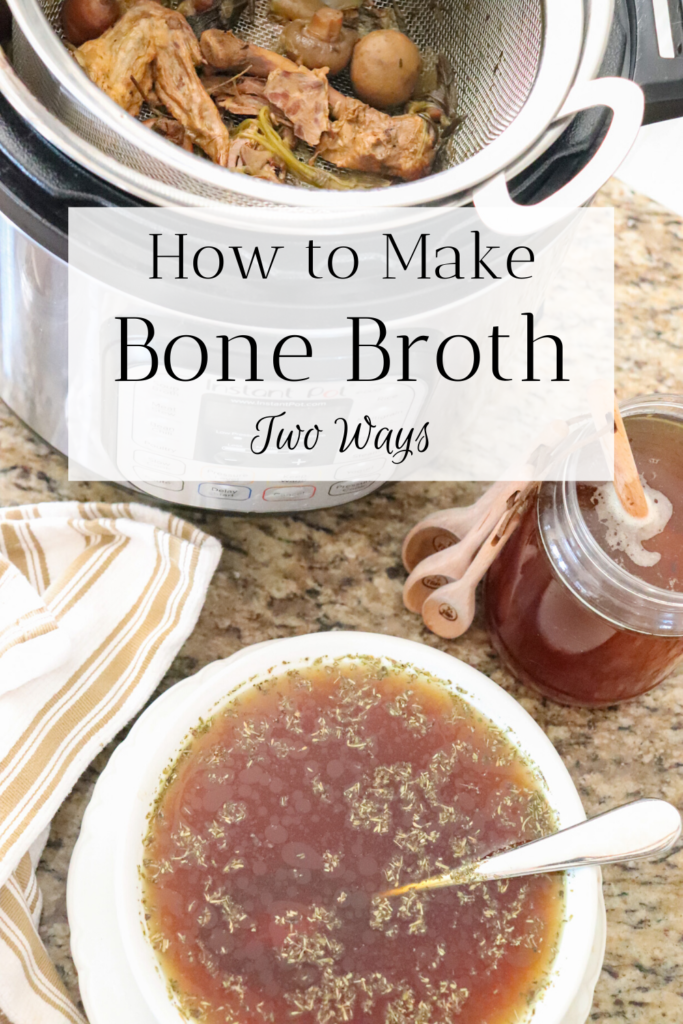 Health benefits of Bone Broth
You may be wondering why grocery stores are stocked with bone broth now a days. The making of bone broth dates back to when our ancestors wanted to use every part of an animal for nutrition.
[Read more…]

about How to Make Homemade Bone Broth Two Ways