I kept things simple with fresh flowers and fall harvest for the farmhouse thanksgiving table decor this year. Come tour our Thanksgiving table at the homestead.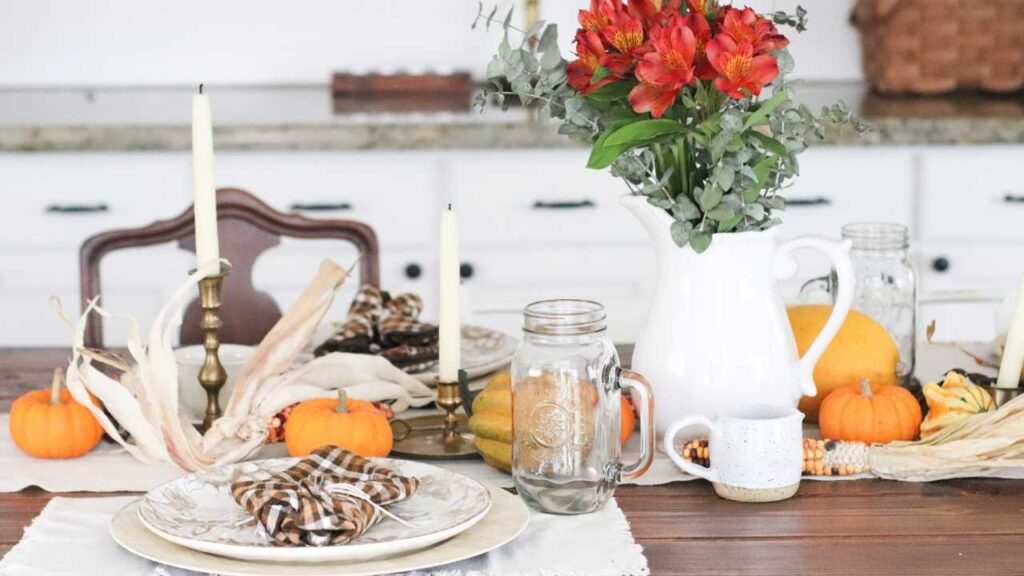 This post contains affiliate links, which means I may make a small commission off items you buy at no extra cost to you 😉 As an Amazon affiliate, I earn on qualifying purchases.
A Time for Thanks
I love stopping time for just a second each November to celebrate Thanksgiving.
I'll make a homemade pumpkin pie and with farm fresh pumpkin puree.
This year I also learned how to make pumpkin bread.
And since I had so many leftover pumpkins and squashes, I thought I'd bring them all out on my table for Thanksgiving.
After this, of course, it'll be time to cook them so they don't go to waste 🙂
Share it on Pinterest!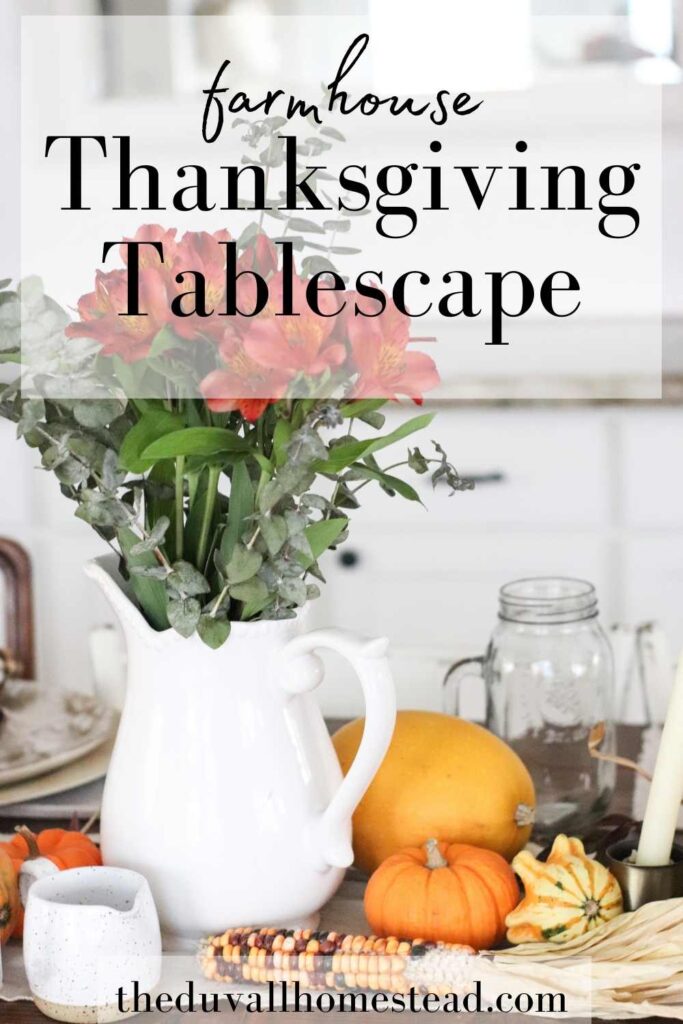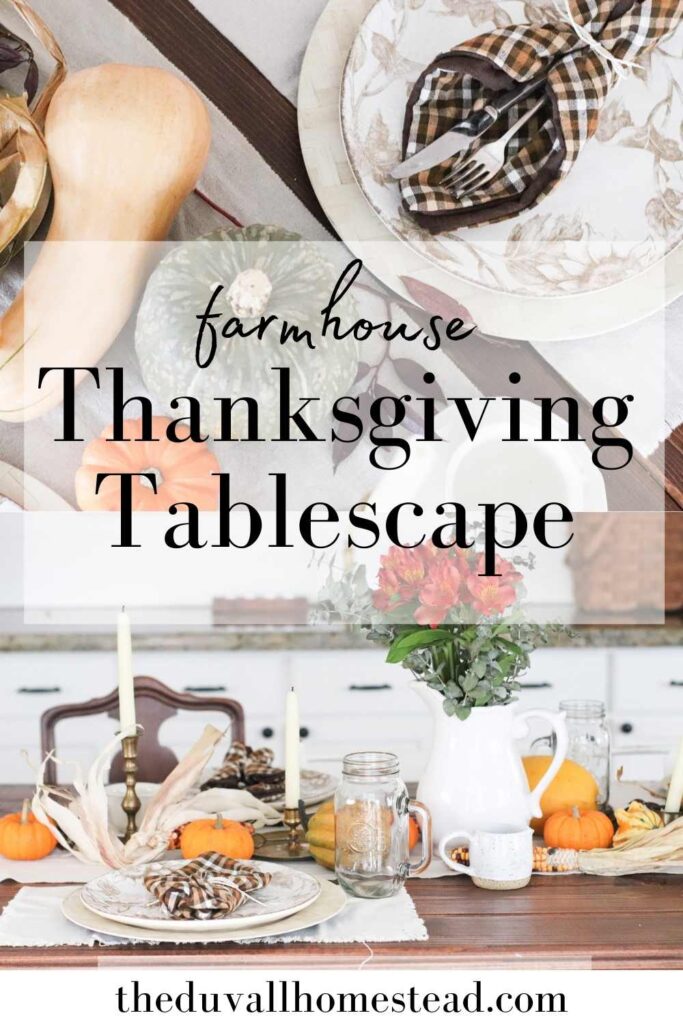 All Natural
I decided for this Thanksgiving tablescape to keep it all natural.
I already had a whole bunch of pumpkins and squashes, so why not collect them all on the table together?
It reminds me of the Charlie Brown Thanksgiving episode where they are all gathered around the table for Thanksgiving.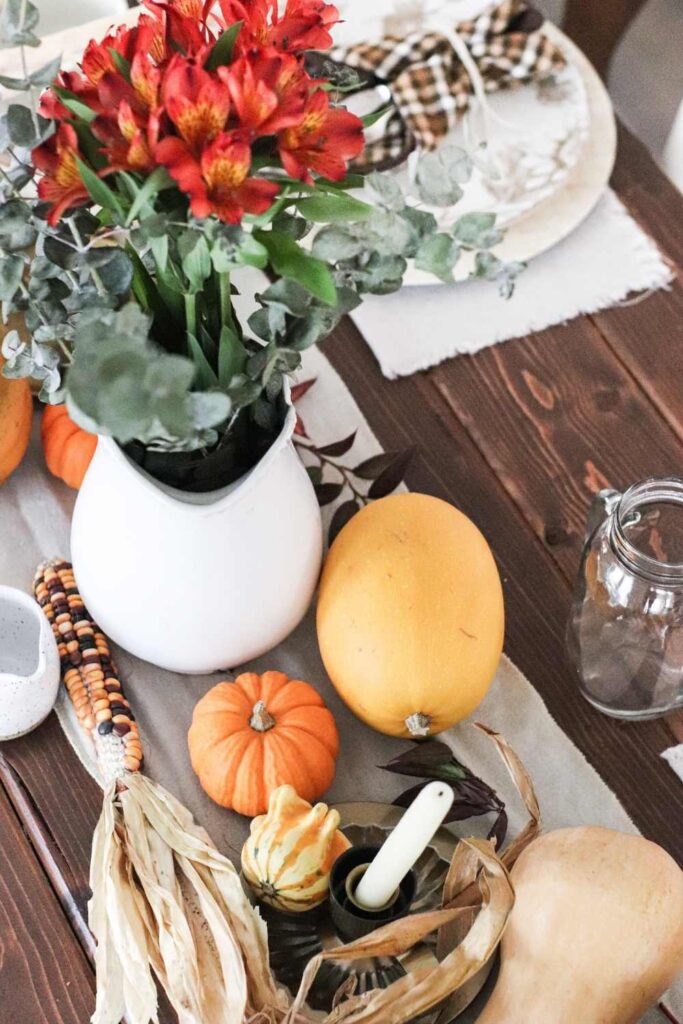 I grabbed some fresh eucalyptus and red flowers from the store. There is nothing like fresh eucalyptus.
The smell brings me straight into the holiday season!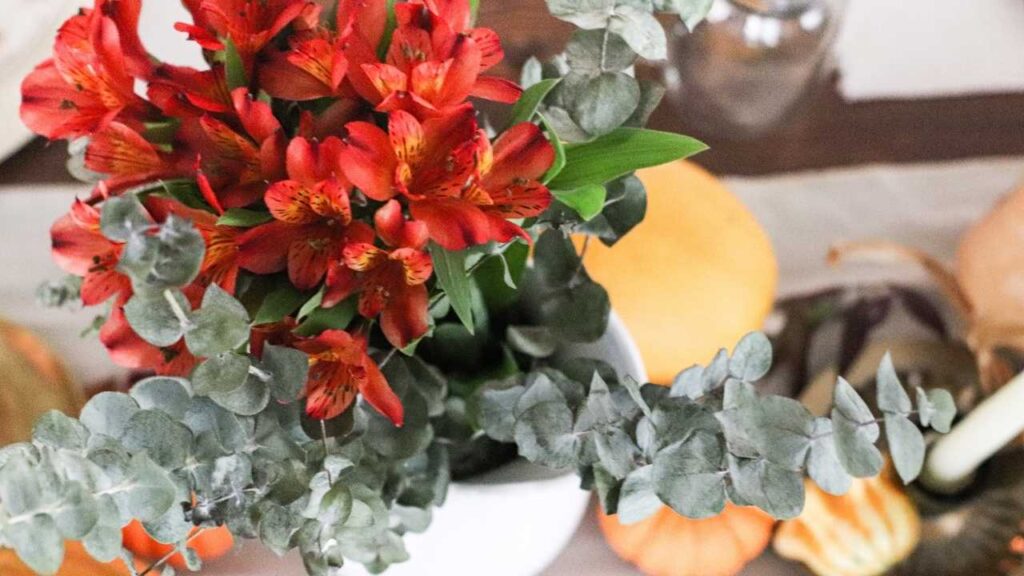 Farmhouse Thanksgiving Table Setting
I like to do a really layered and textured look on my tables.
So I have one layer of cloth napkin, then the charger, then the plate, and then my homemade napkins wrapped with twine. I share a tutorial for these over here.
I kept the colors for the linens neutral so my handmade napkins would pop.
Also, with our farmhouse table being dark brown, I like to compliment that with the beiges and creams.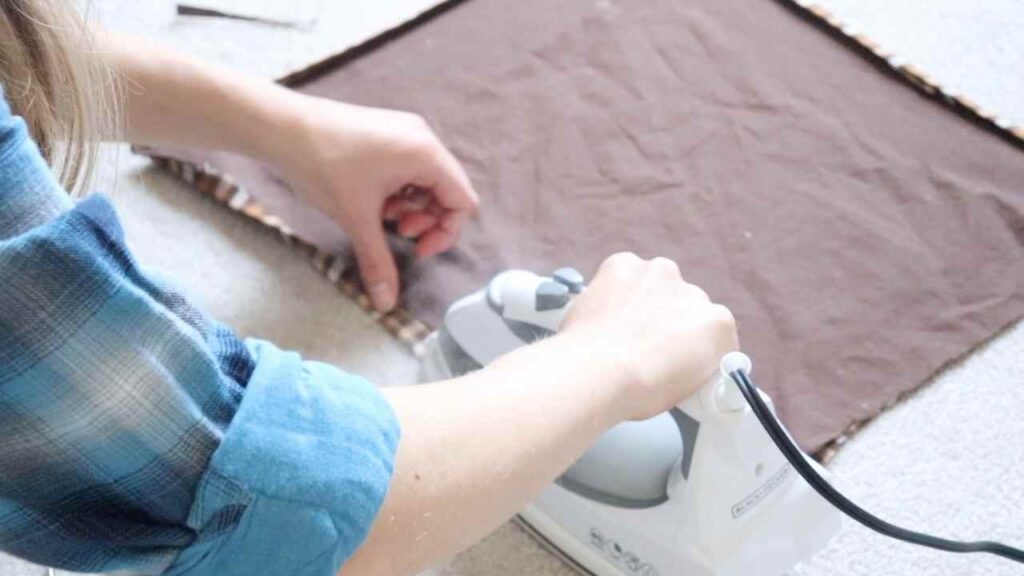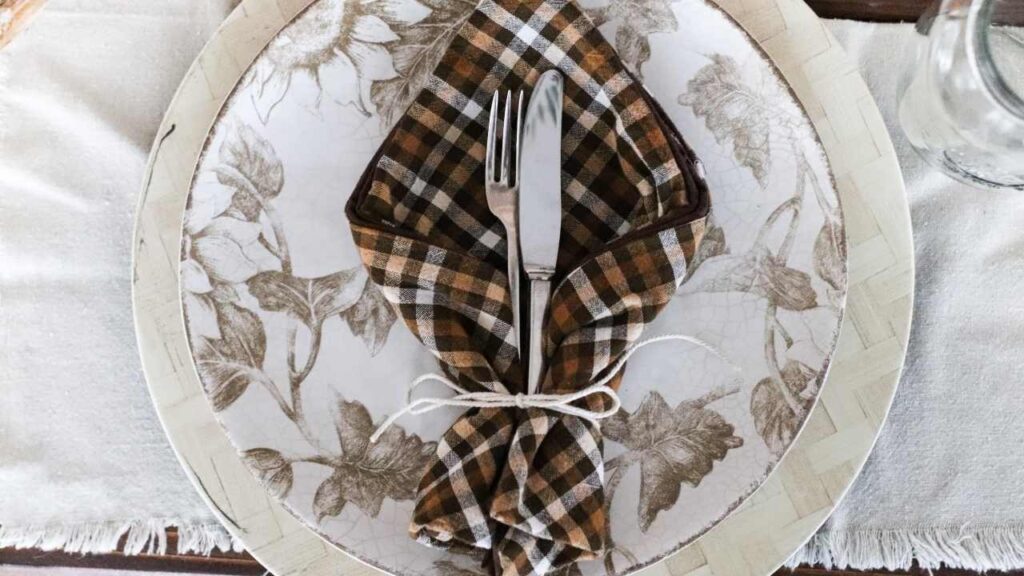 I lined the table runner with several taper candles. These are 100% beeswax candles that are placed in vintage candle holders.
I started a vintage candle holder collection last Christmas (for my Old World Farmhouse Christmas theme home tour).
It took me a bit to find candles that fit these, but I finally did here.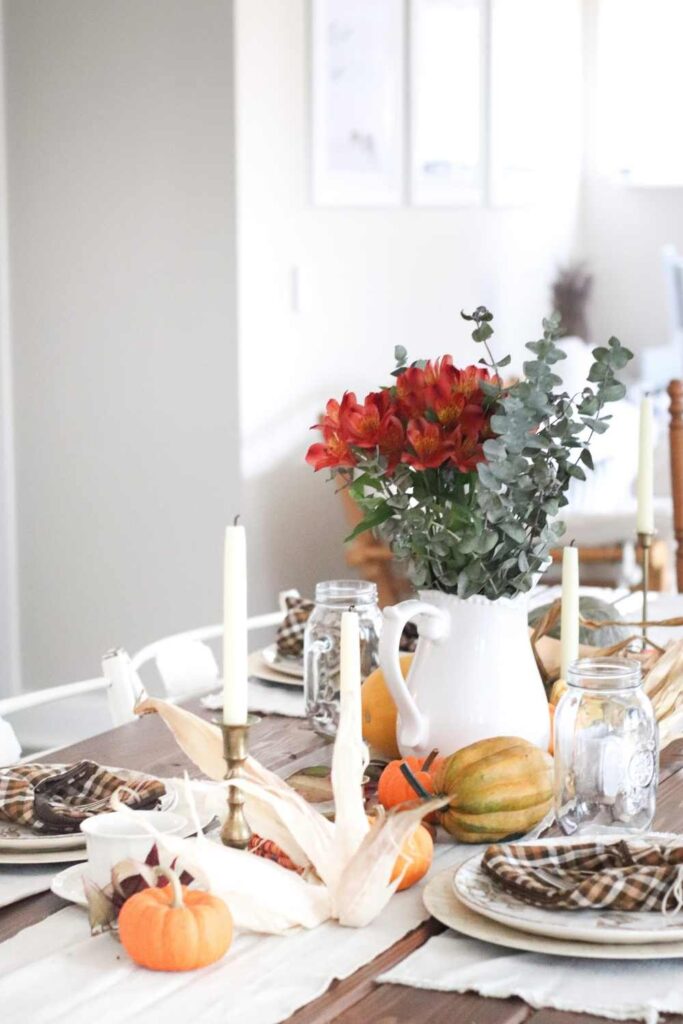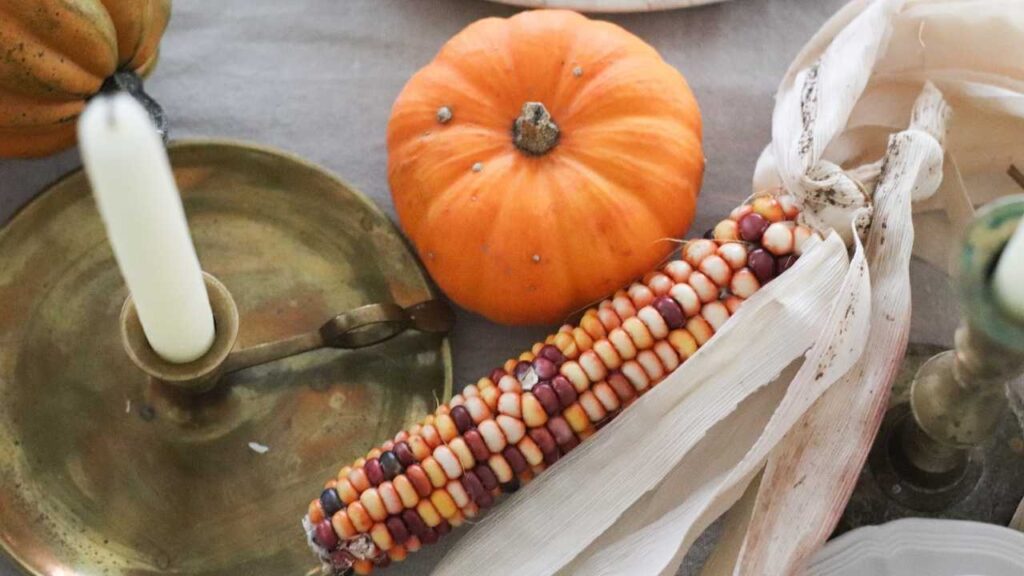 This vintage white pitcher gives the table that crisp farmhouse feel.
I also brought in my mason jar handle glasses. These are my husband and my favorite glasses to drink out of during dinner. Love that handle!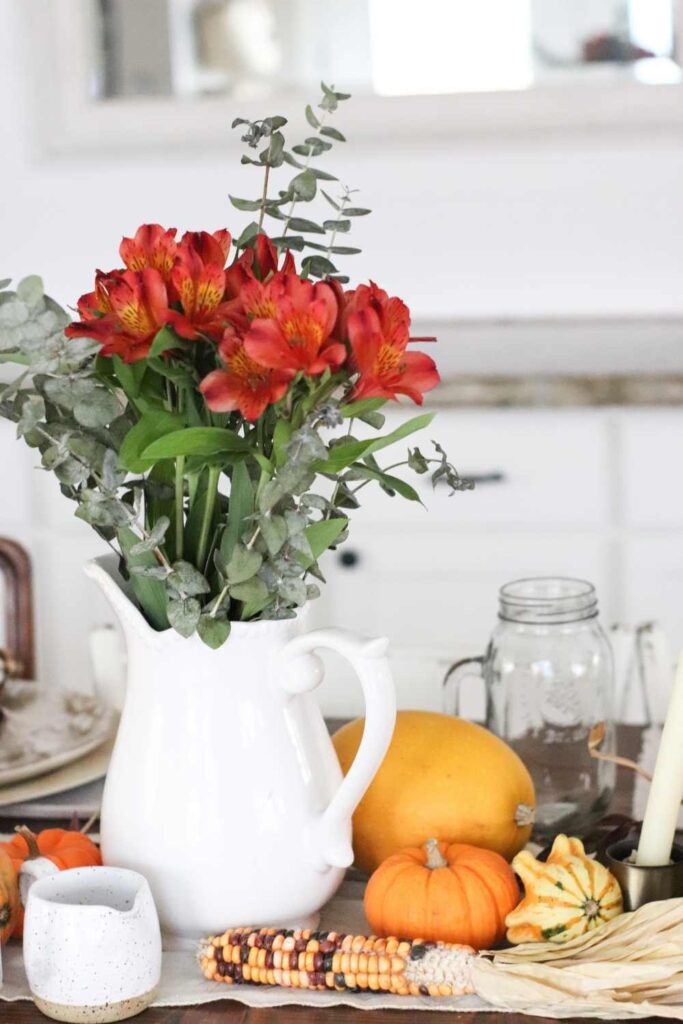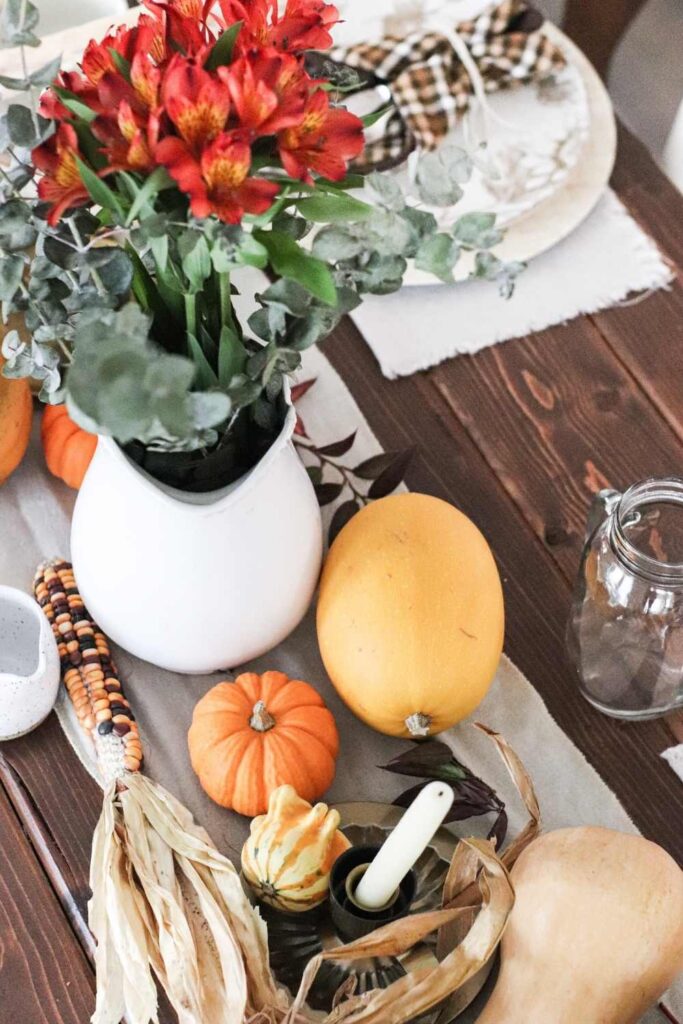 I hope this post gave you some inspiration for your Thanksgiving table!
Happy Thanksgiving 🙂
Shop this Post
Beeswax taper candles
Similar chargers
Mason Jar Handle Glasses
Similar White Pitcher
Similar fabric by Jubilee Creative:
Natural Jute Twine
Pin it for Later!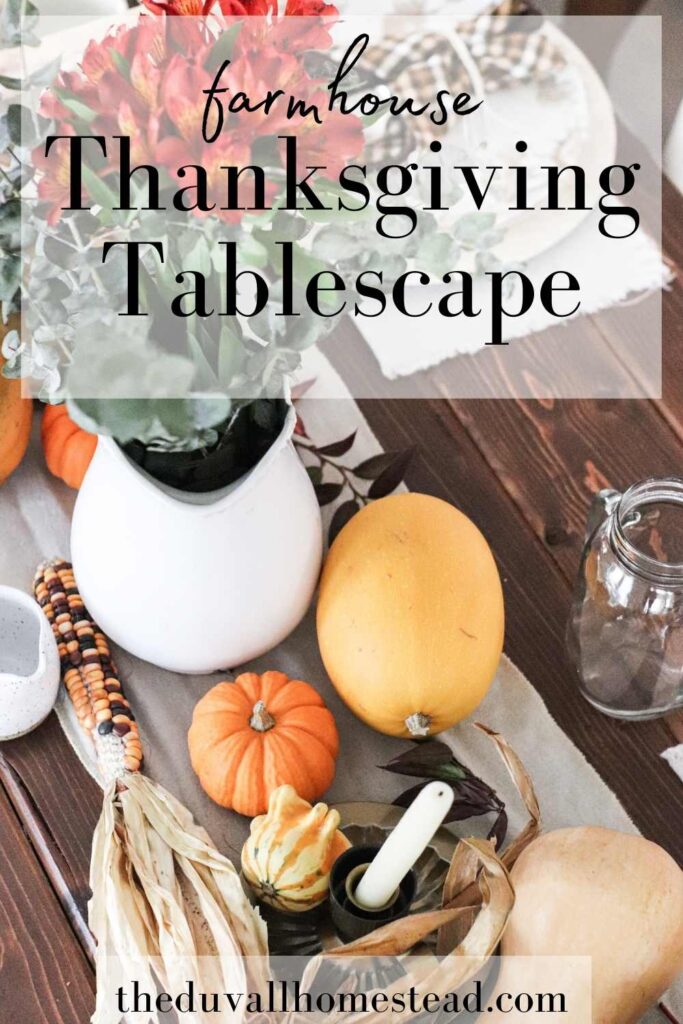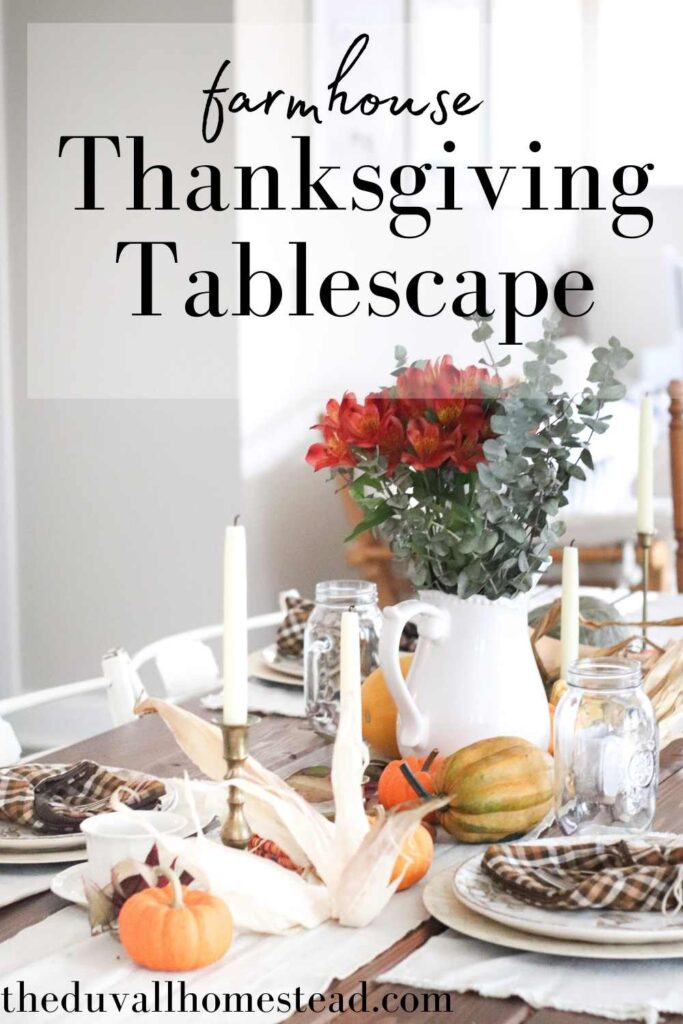 Thanks for stopping by!