I was just talking on the blog about how to make kefir, and it sparked some interest in what recipes we like. So I put together this ebook which has 5 kefir smoothie recipes in it. You can download it, print it, and start enjoying the smoothies right away!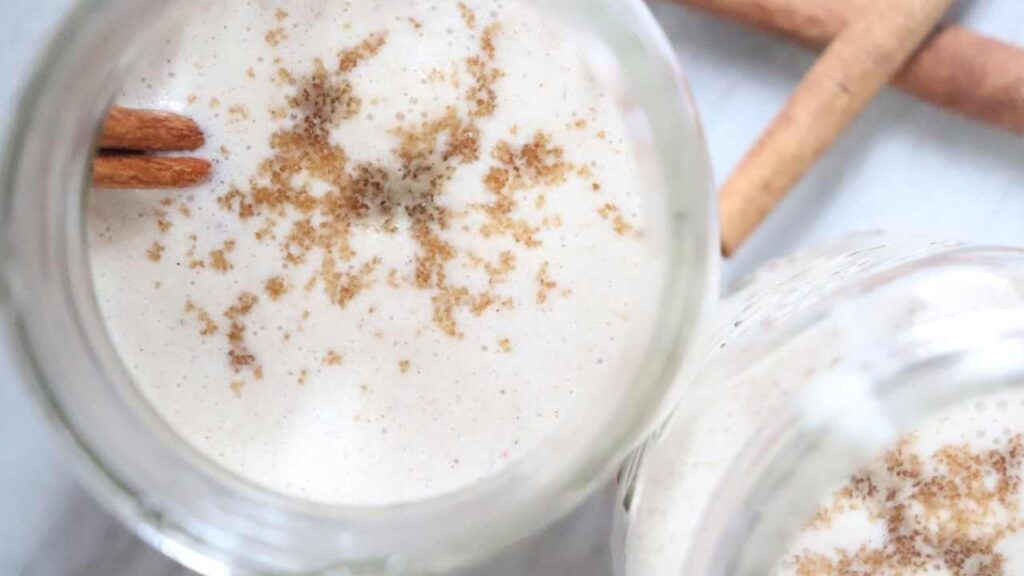 Share to your Pinterest Board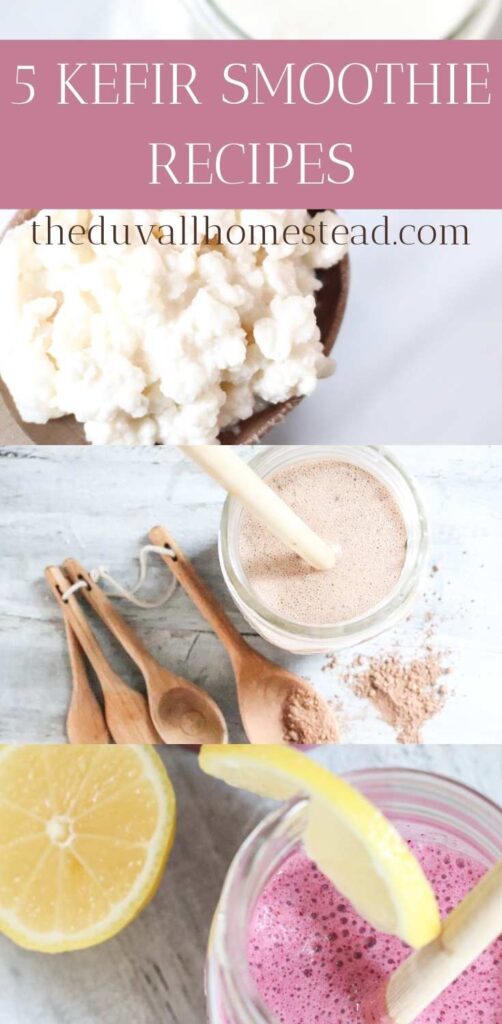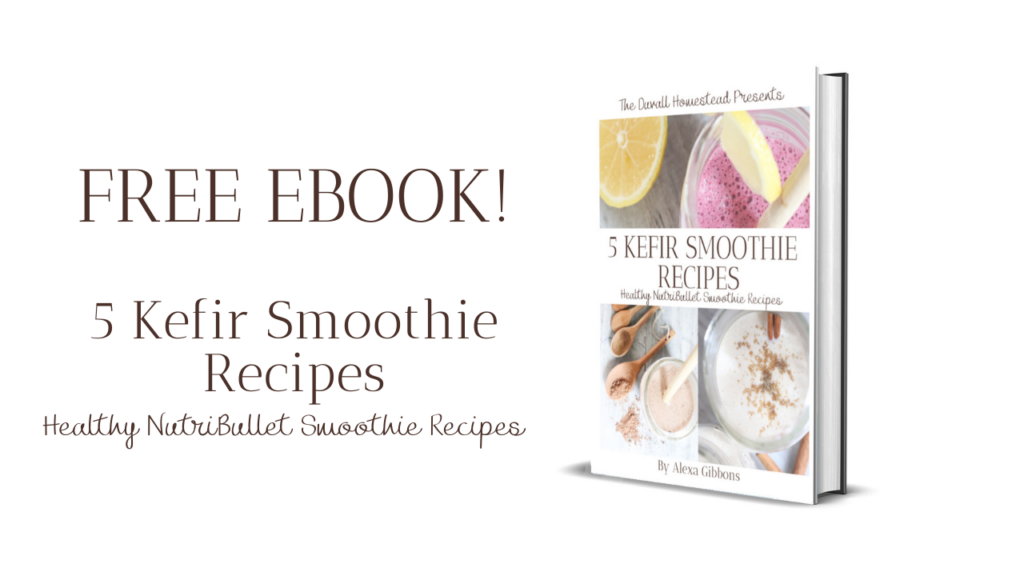 What is kefir?
Milk kefir is milk that has been fermented by kefir grains for 12-24 hours. Kefir is slightly thicker than regular milk, but not as thick as yogurt. Milk kefir will have a slightly sour taste, similar to greek yogurt (but not sour like the milk has gone bad).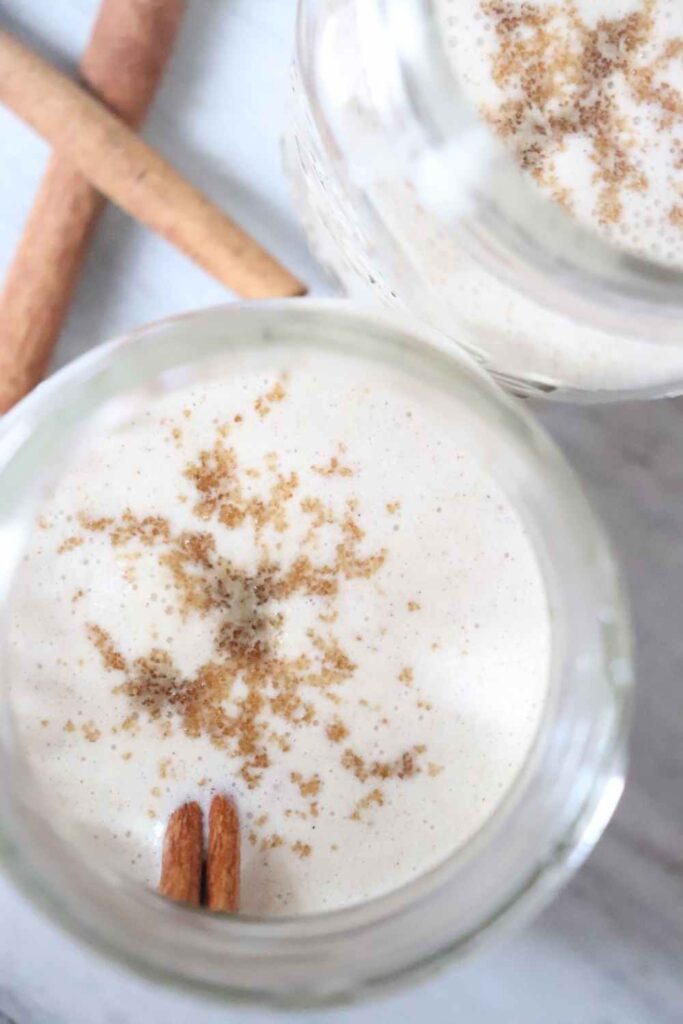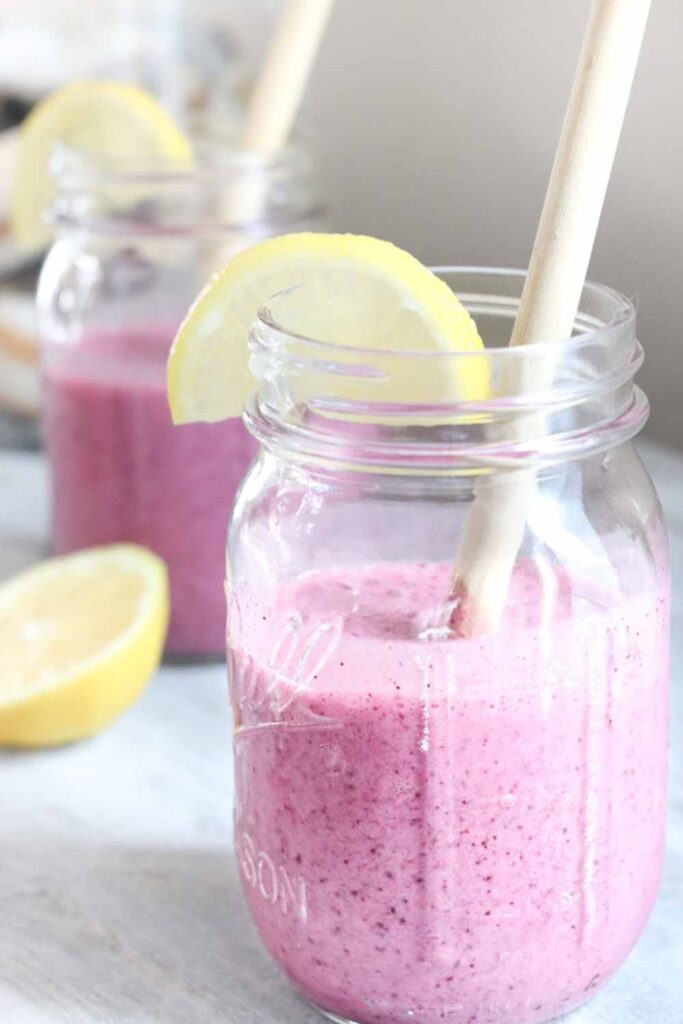 Kefir grains aren't actually a grain. They are little balls of cultures and good bacteria that feed off the lactose in the milk. Once they eat all the lactose in your milk, they become hungry and need to be fed again. You don't actually eat the kefir grains, you just use them in milk to activate the good cultures. Then you strain them and viola you have kefir.
I share the steps to making and maintaining your milk kefir in this post here.
5 Kefir Smoothie Recipes Ebook
I got asked on the Duvall Homestead YouTube Channel the other day what our favorite smoothie recipe was.
So I decided to make things easy and write up a list of 5 kefir smoothies that we like.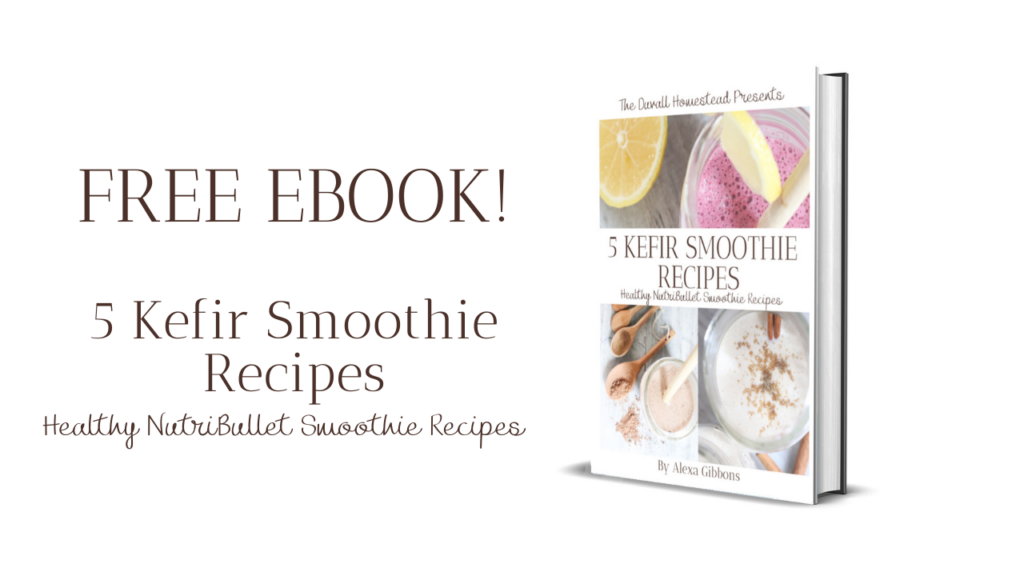 My Secret to Making Great Smoothies
Now my biggest tip for having great smoothies at home is to keep lots of organic frozen fruit on hand. At the store you can buy everything from organic berries to mango to pineapple, avocado, and even cherries.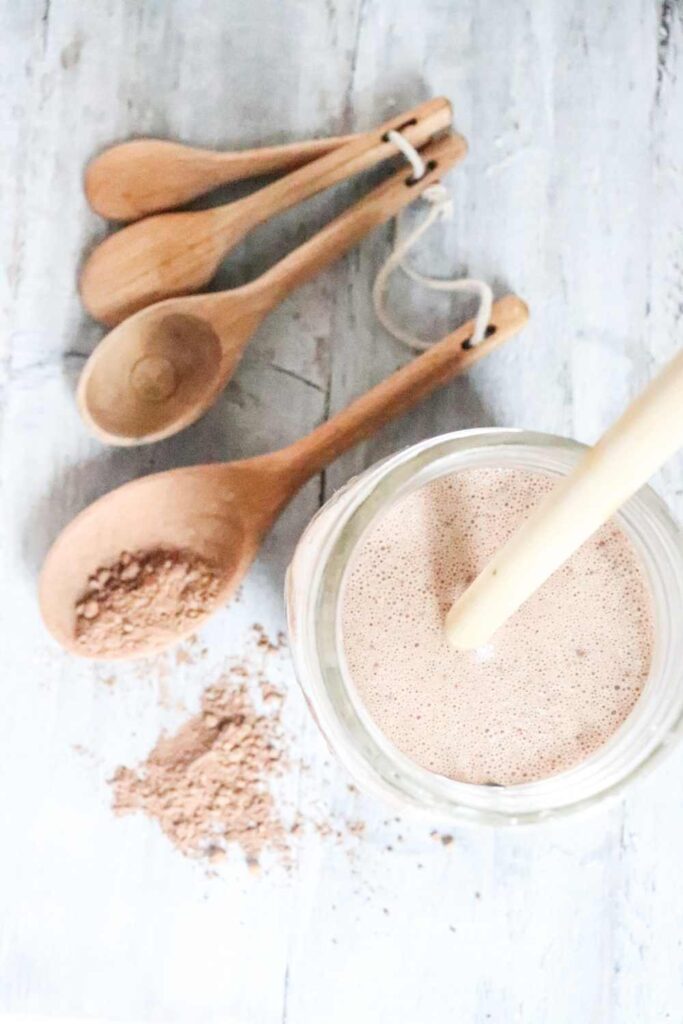 So next time you're at the store, check out your frozen fruit aisle and pick up some fun fruits. They won't go bad like fresh fruit will, and you can have a lot of fun making up your own smoothie recipes with kefir!
What to Make with a Kefir Smoothie
When you're reading the ebook, remember you can always add macronutrients like protein or greens powder to bulk up the smoothie a bit.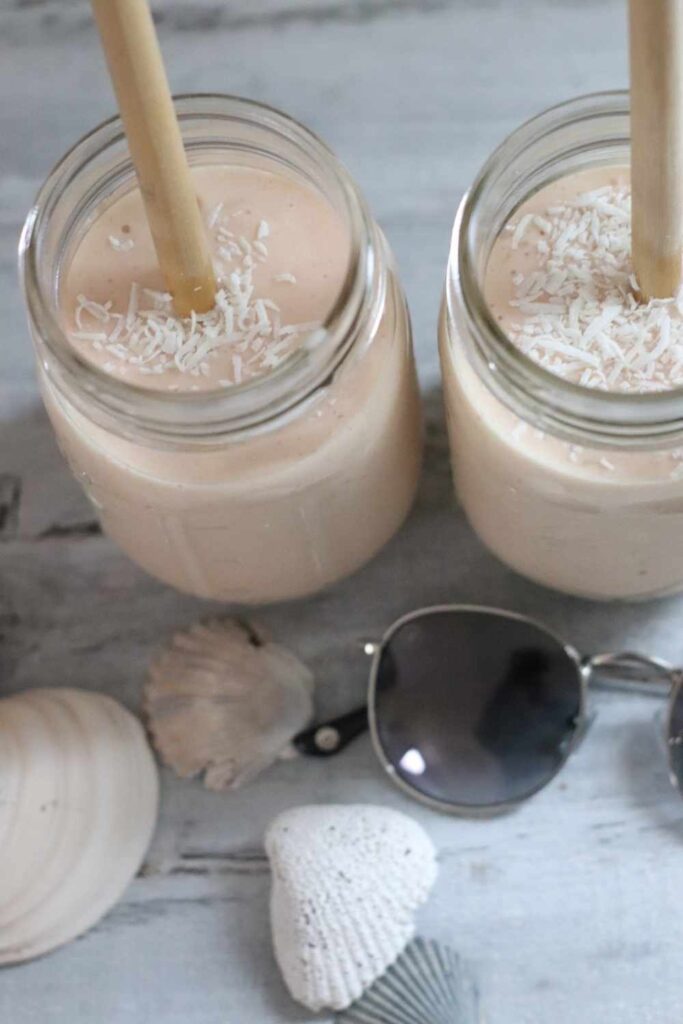 But you can also serve kefir smoothies with breakfast. That's what we do. Here are a few of our favorite breakfasts to go with kefir:
Fried eggs and sourdough toast
Fluffy buttermilk pancakes (you can even use your kefir to make these!)
Healthy breakfast pumpkin pie (this would go great with the harvest apple smoothie)
Don't forget to subscribe to the Duvall Homestead newsletter where you will receive farm to table recipes straight to your inbox!
Thanks for stopping by the Homestead!