There are only a couple things you really need for a baby, especially for the all-natural mom. Here are my minimalist newborn baby essentials and gift guide.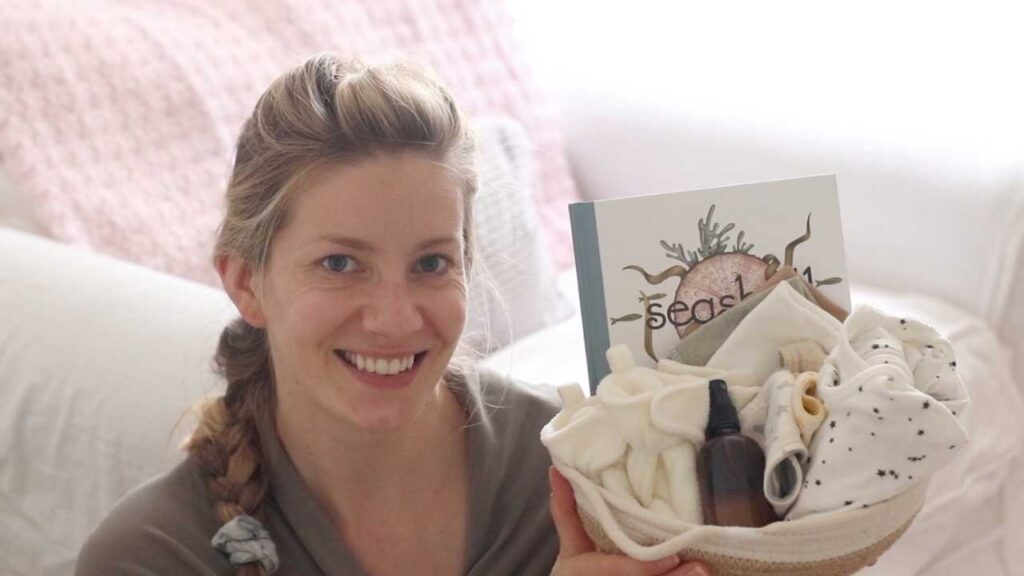 This post contains affiliate links, which means I may make a small commission off items you buy at no extra cost to you 🙂 As an Amazon affiliate, I earn on qualifying purchases.
Pin it for later!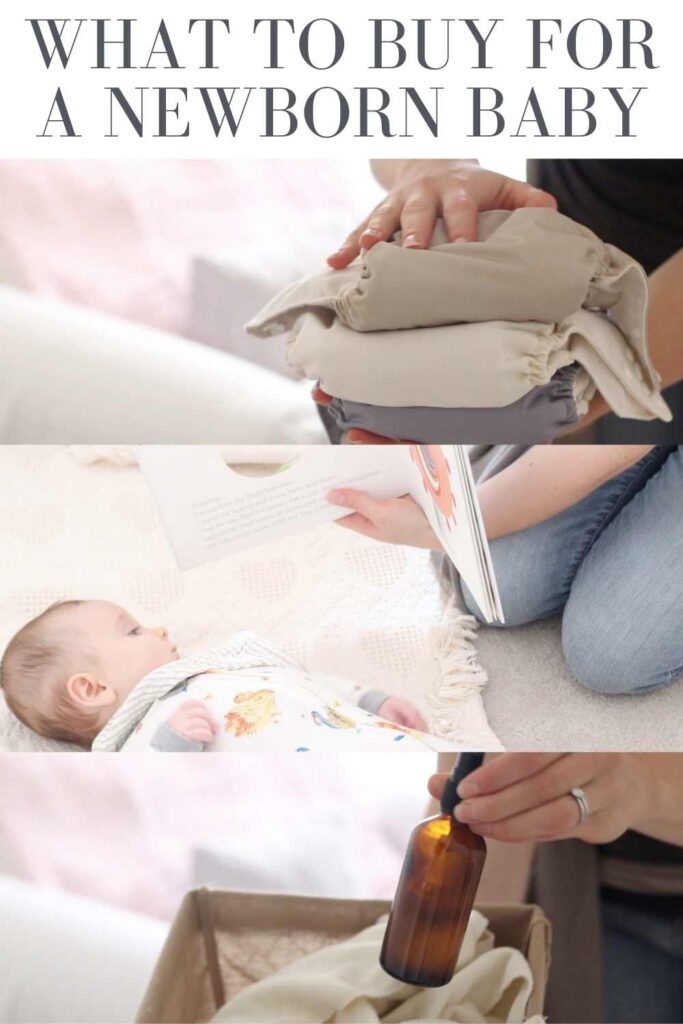 The joys of online shopping…
Christmas is just around the corner, and it'll be our first with baby Allison Marie. It's the season of homemade mochas, fresh pumpkin pie, and snowy winter decor, and I love it all!
Gift giving has always been something I really enjoyed. My favorite part is the wrapping and the giving.
But I'll be honest I don't enjoy the shopping part. I used to like going to the malls with my mom and buying gifts. But that was before the pandemic and of course before we had our baby.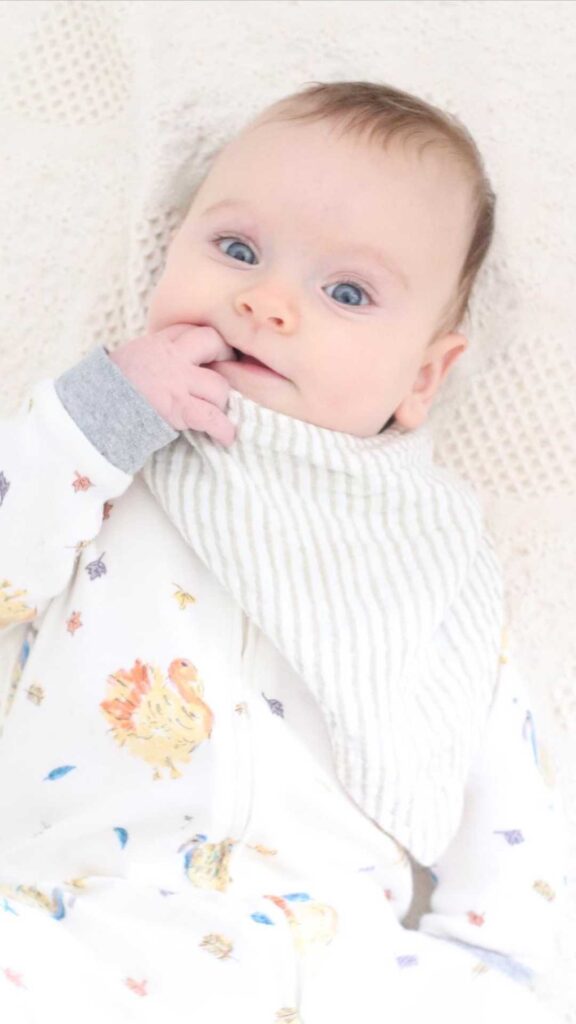 I find that shopping is harder now more than ever. Whenever I go into Amazon to look for one thing, I get overwhelmed with options. Just today I was trying to buy cocoa powder, and there were literally dozens of brands. I knew exactly which brand I was looking for, but there were so many ads and sponsored products that it took me a few minutes of scrolling to find it. Ugh! When did it get that hard?!
And not to mention the amount of STUFF on Amazon that just looks like terrible quality. You can't trust everything on there anymore.
So I hope this gift guide lets you bypass some of the Amazon junk and go straight to the good stuff 😉
What do you need for a newborn baby?
The short answer is, not much.
That being said, there are some items that newborns need and make life better for both mom and baby.
Here's my shopping list if you're buying for a new baby:
Organic cotton onesies (Owlivia and Burts Bees Baby are two good brands)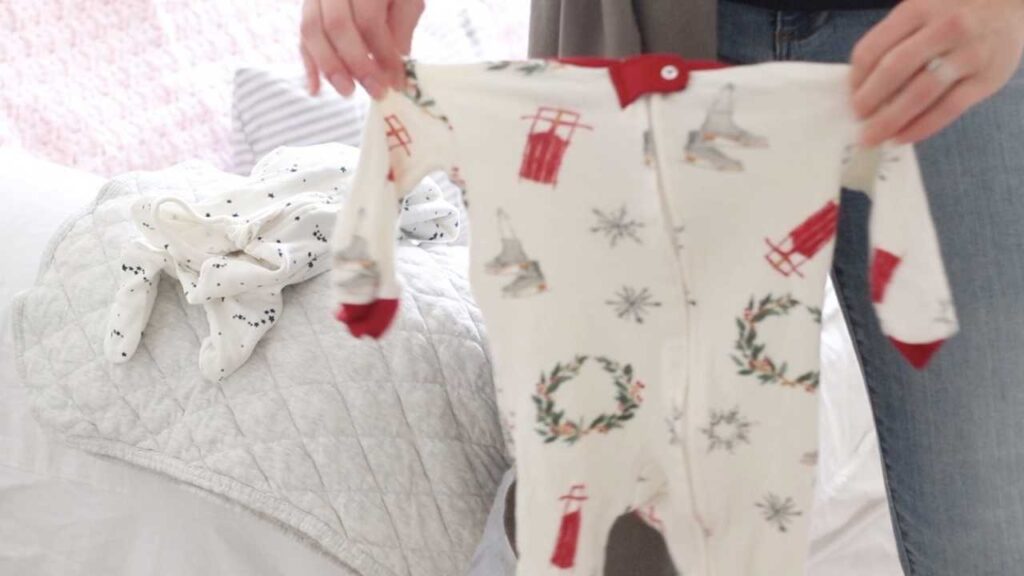 Baby washcloths (to stick in your back pocket for accidentals)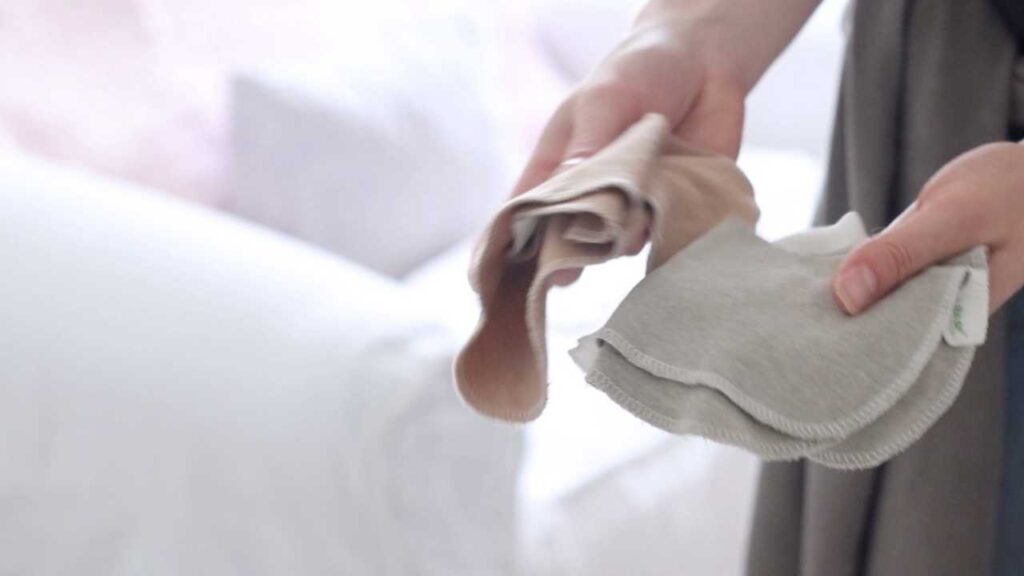 Washable sleep pads (learned about these when I was planning my home birth)
Nursing pads (for a new mom!)
Nursing tank tops for mom (I love these ones – I wear them every day under my wrap!)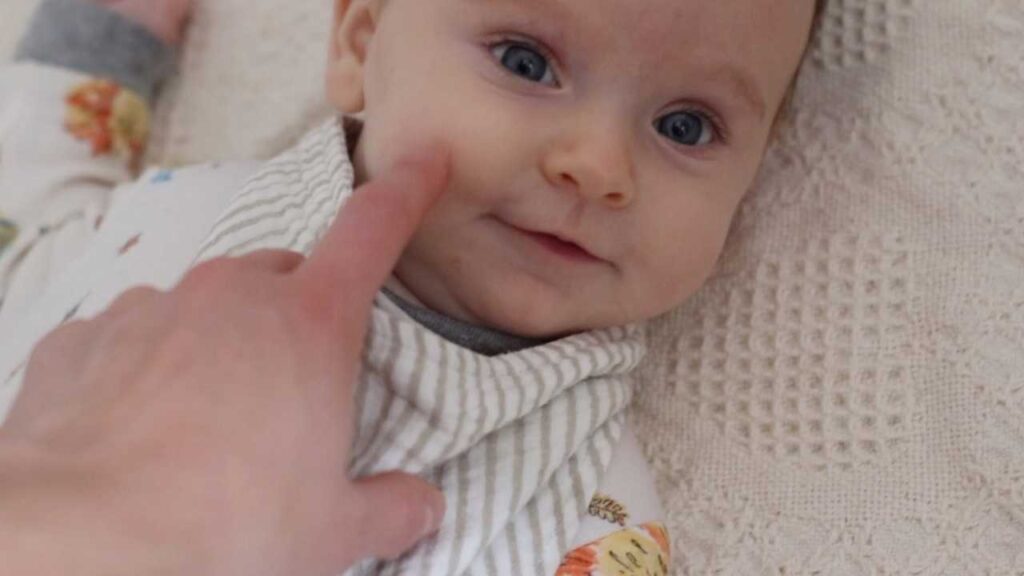 Books (Allison loves the pictures in My Tree and Me and Egg)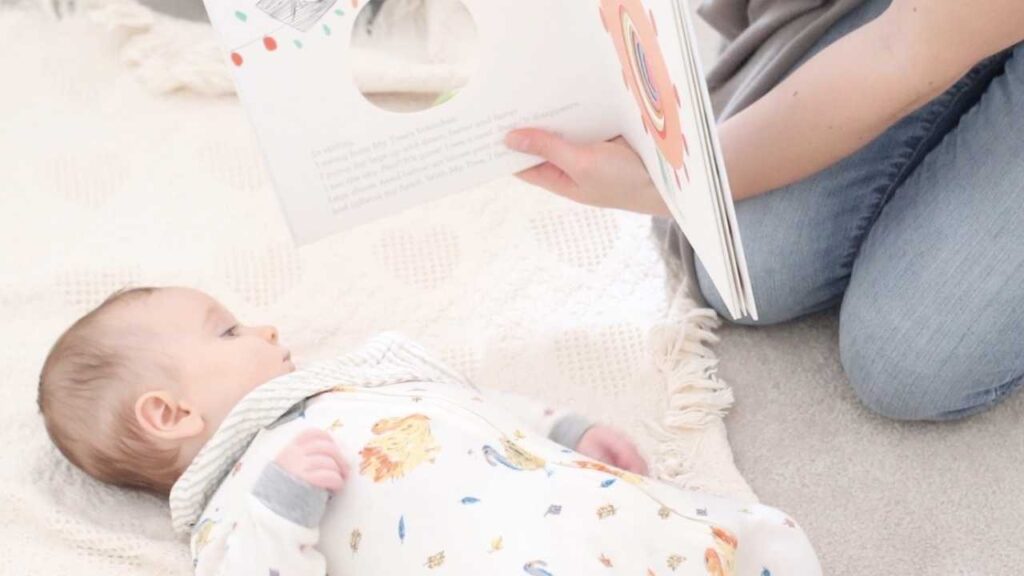 Baby socks (we got these fleece booties and they're great for cold winter walks!)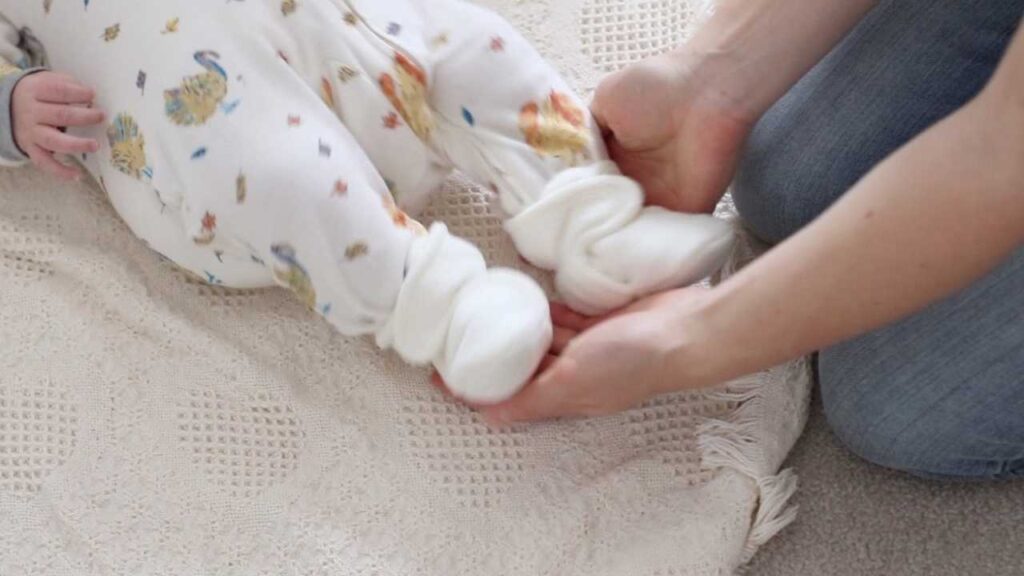 Herbal bath packets for bath time
"teethers" – 1 or 2 max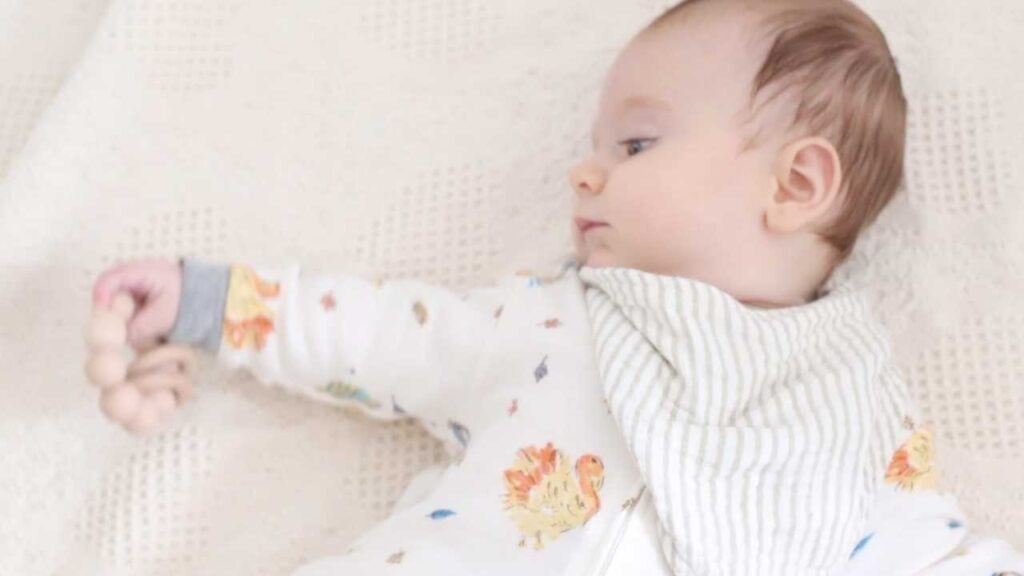 Cloth diapers (and you can make your own homemade baby wipe solution here)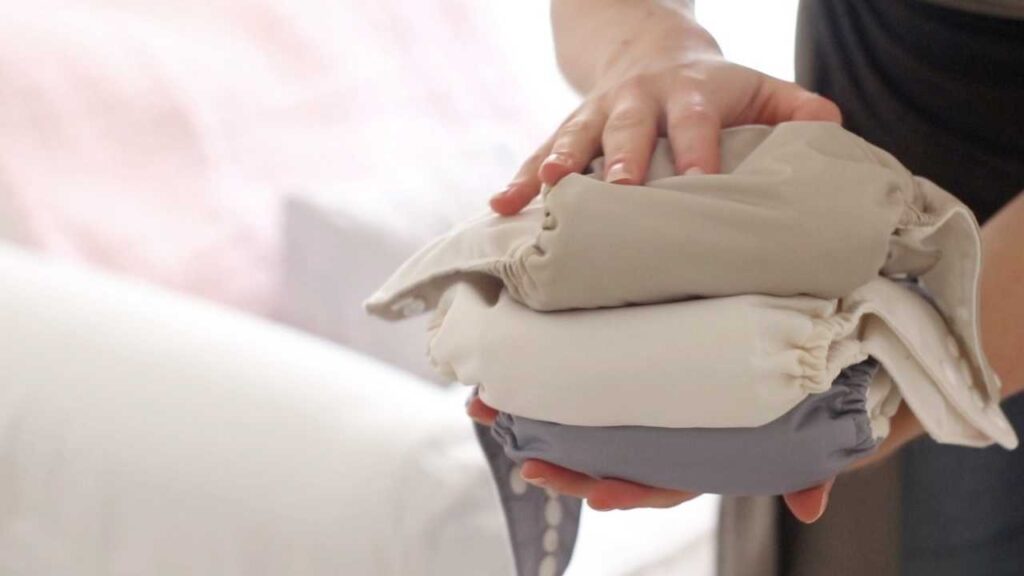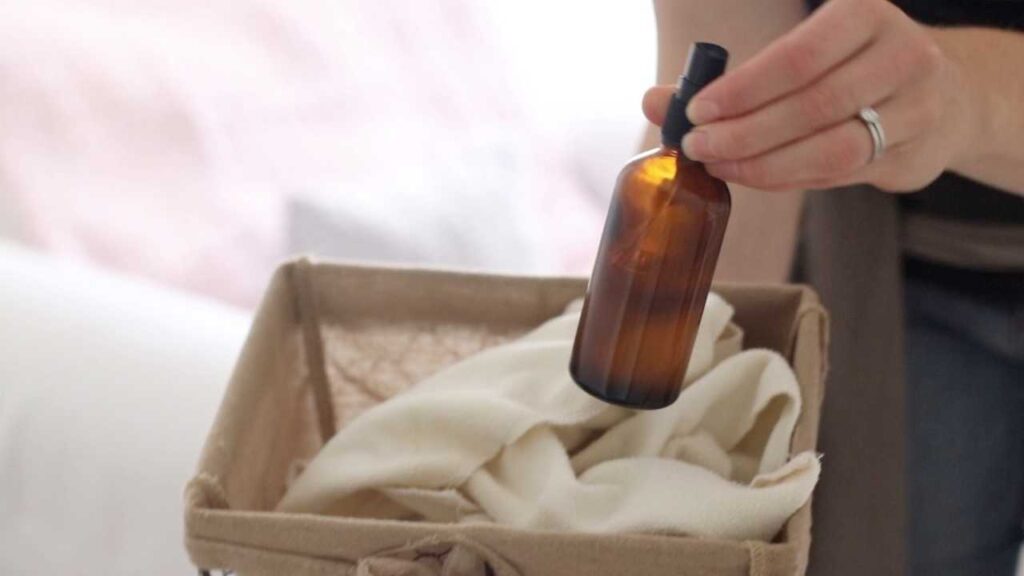 Copaiba essential oil (to help soothe teething mouths)
Baby Clothes
Always get organic cotton baby clothes if you can. There is actually a HUGE difference in quality between organic and non-organic. Definitely worth the couple extra dollars.
I do want to note that you have to be careful washing these. Always read the instructions. For example, the Owlivia onesies below you have to air dry, while the Burts Bees ones can be tumbled dry. But Owlivia is thicker and softer cotton, so I am OK with the hang drying!
Blankets
Cozy baby blankets are a great gift, and you can never really have enough of them. A newborn will use these as a swaddle blanket, and then later a play blanket on the floor. Allison loves this one for rolling on. Sometimes its just nice to have something soft and clean to set your baby down on!
The sleeping pads are so helpful with a baby. That way all the leaks from baby or from nursing mama can be easily washed without redoing the bed every day.
For the Mom
Necessities if you're shopping for a new mom: nursing pads, nursing-friendly shirts, and a baby wrap. If you don't know, a nursing mom will leak milk when feeding and throughout the day. Unless you want to change your shirt constantly, these pads can be put in a bra or tank top and are soft and easy to wash/dry. Below are the ones I use. This is my daily outfit, folks.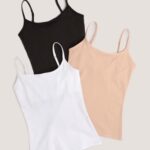 Accessories
Here are just a couple gift ideas for new parents. I asked for this diaper bag and I'm surprised by how much I love it (Naturally, I didn't want one originally). Man is it helpful! I store everything we need in there – diapers, wipes, blankets, spare cloths, nursing pads, chapstick, etc. And it sits by the door ready to go! And it fits perfectly in the bottom of the stroller!
Teething / Natural Care
Our baby started teething almost right away. Did you know some babies are even born with teeth?
While you kind of just have to let teething run its course, Copaiba essential oil really helps. I just use the tip of my finger over the lid of the Copaiba oil and dilute it with fractionated coconut oil. Then I apply directly to the gums. This even further dilutes it so a small fraction is being used. Always check that your essential oils are 100% pure and third party tested, and talk to your health care provider before using oils on children (disclaimer). I am comfortable with this essential oil because I know where its from and I am diluting it with coconut oil.
Interested in getting essential oils at a discount? Get started with a simple solutions enrollment kit.
The last item in this section is a box of herbal bath packets! These were amazing for me after birth, but also for Allison. I would just take her into the bath with me and instead of a commercial bubble bath we'd use these herbal packets. It's like taking a bath in tea. We still do this several times a week 🙂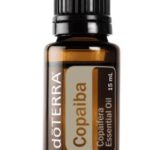 Diapering
If you're shopping for the all-natural mom, she's probably got cloth diapering on her mind. I remember when I was pregnant I bought probably 5-6 different brands of cloth diapers just to test them all out. Once Allison was born I tried each one, and settled on the Nora Nursery diapers below. A packet of them also comes with 1 insert per diaper, and a to-go diaper bag. I'd also recommend the diaper pale and liners below. Once you're all set up with this, cloth diapering is very easy!
I also made a YouTube video and blog post about homemade diaper wipes and baby wipe solution.
Books
Ok this is probaby my only contribution of "toy" ideas for this list. Because newborns don't really play with toys yet I haven't had to worry about baby toys in the house 🙂 But I will say that books are a great gift ideas. Babies are learning about their environment and when you put a book in front of them they love looking at the pictures. So many times in the car or before bed Allison gets fussy before she falls asleep. We will just open a book and start reading (it doesn't even matter what the story is, they just like the pictures!).
So, I definitely bought her several of the books from these authors this year for Christmas. I like that the books are large, colorful (but not chaotic), and can stand up on the floor by themselves.
What would you add or change on the list? Share in the comments below!
More Natural Pregnancy/Baby:
Third Trimester Pregnancy Update
Minimalist Farmhouse Nursery Tour
Allison Marie's Natural Home Birth Story Bradley Method
15 Tips for First Time Moms + 2 month update
Homemade Baby Wipe Solution Recipe
Morning & Night time Baby Routine
Thank you so much for stopping by the Homestead 🙂