Join me in a summer farmhouse home tour. Take a peek into our farmhouse master bedroom, homestead kitchen, living area, and our little garden. There's a few new items and one that I even sewed myself too!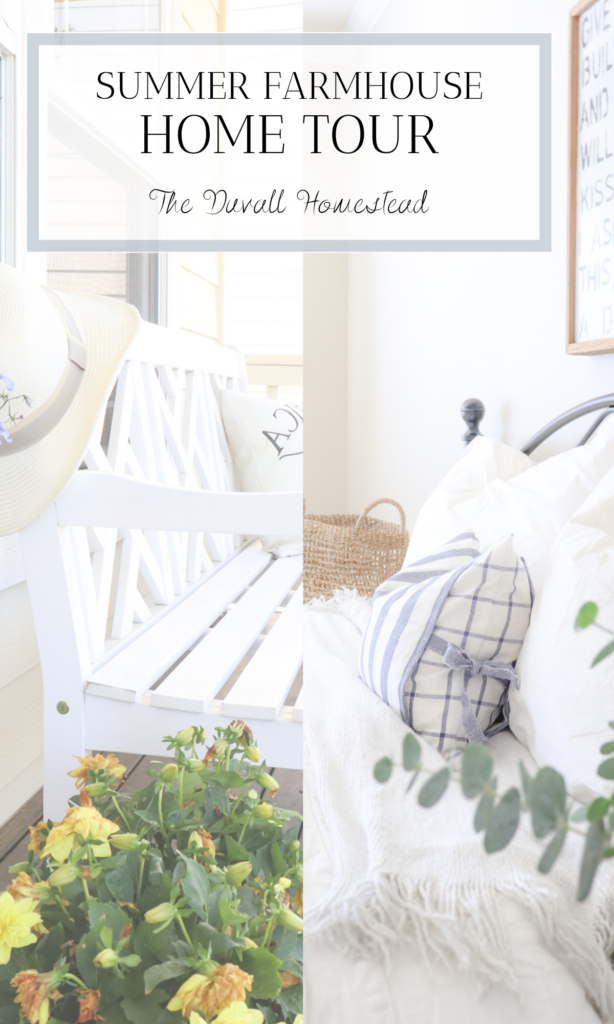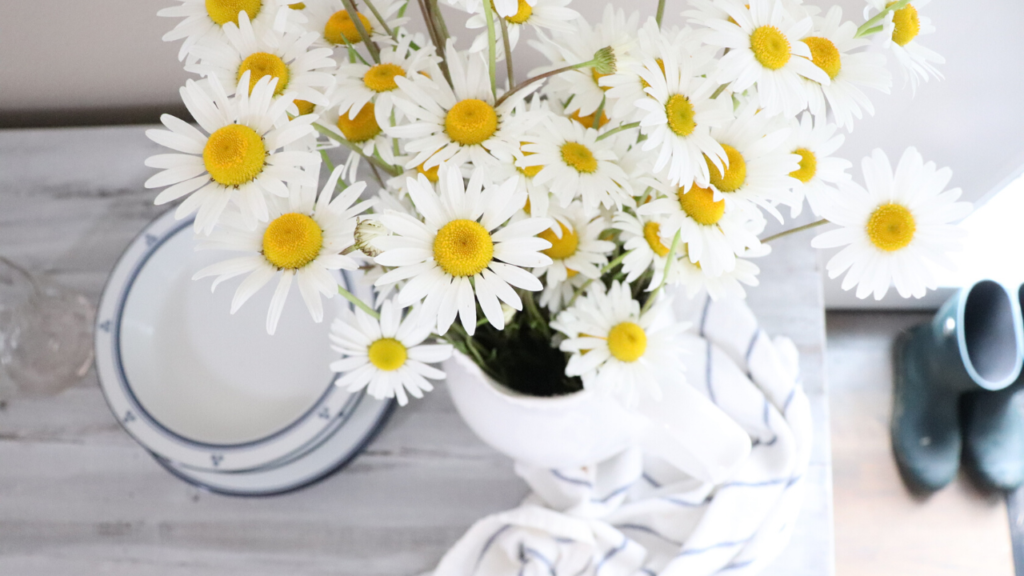 Summer at the Farmhouse
We're finally getting some heat and it's making me crave ice cream, homemade iced lattes, and all cold things!
Now that my husband, John and I are home every single day I've really perfected the craft of home cooked meals and house keeping. It used to be just me at home, so I knew how to take care of myself, but having him here too it's like the whole family now.
One of the things I've been doing is lots of house upkeep and clean up. I love cleaning the house throughout the day and putting things in their place. And I'm not afraid to add a little decor here and there either.
I always find that fresh flowers make some of the best decor. This year we're growing lots in our farmhouse garden, but I also go to farm stands to pick them up as well.
Come see how I decorated the house for summertime.
Follow along with The Duvall Homestead: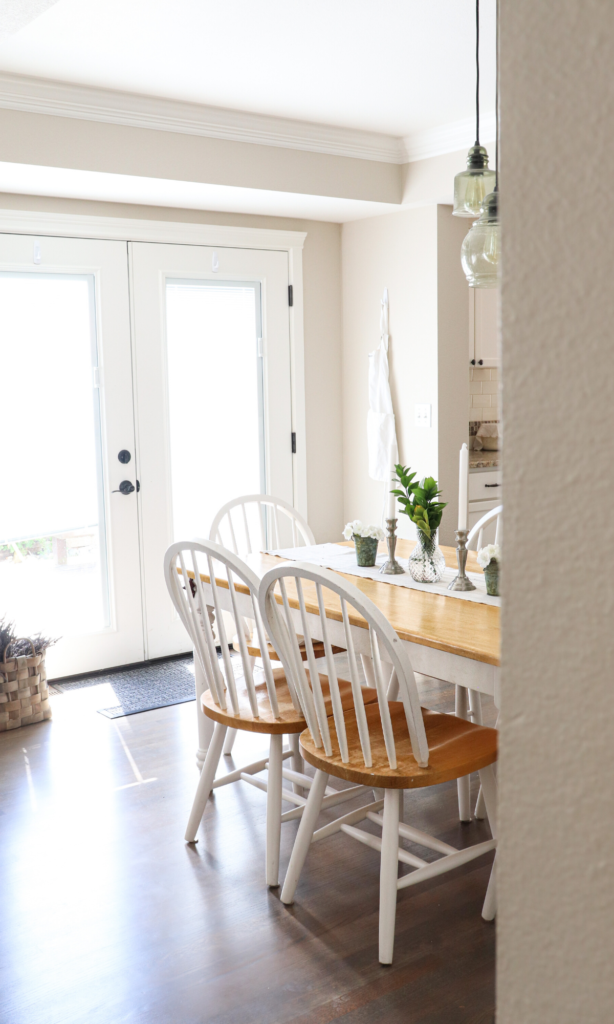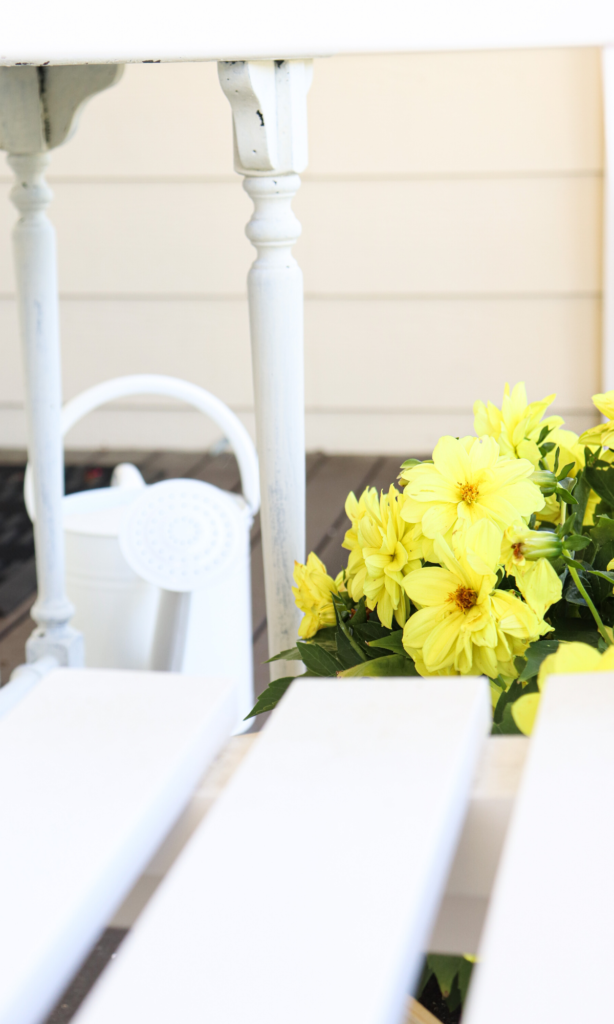 Pin Summer Farmhouse Home Tour for Later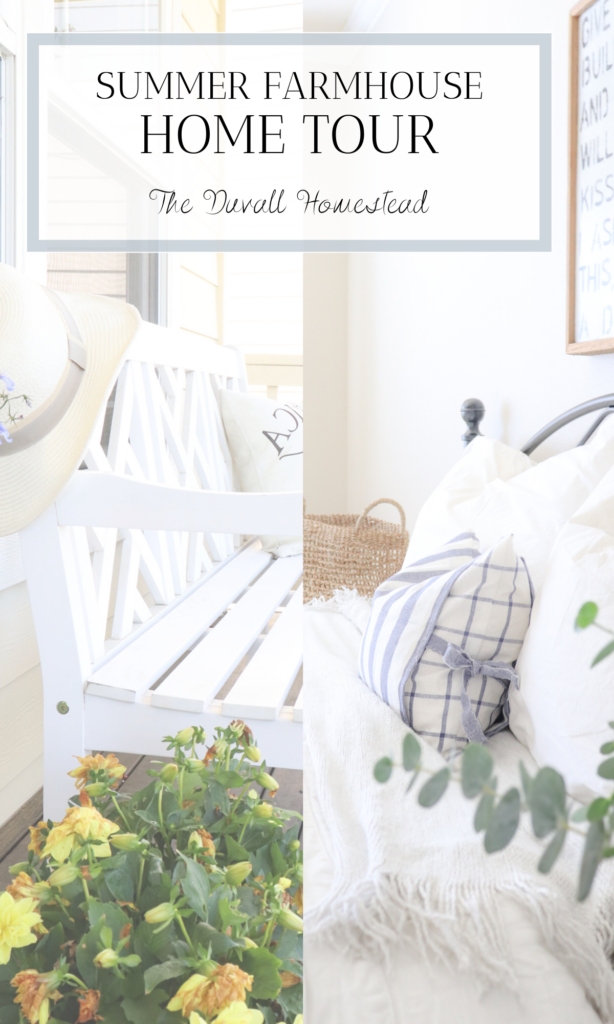 Farmhouse Master Bedroom
For some reason this was one of the last room we started working on when we first moved into here in 2018.
You know when you buy your first home, there are just so many things to buy or build. A dining room table, curtains, a lamp, a new fridge, the list goes on. You can't do EVERYTHING at once, so we just do a little bit at a time. And here we are, finally working on our master bedroom.
We want to do some shiplap in here, get some nice farmhouse lights, and bring in some old furniture pieces under the window and at the foot of the bed.
I also want to do more sewing. Right now we have these light-filtering curtains in our room to keep the sun out during summertime, but come fall I want to sew our own curtains in this room.
Check out my very first sewing project, a double-layered side tie pillow: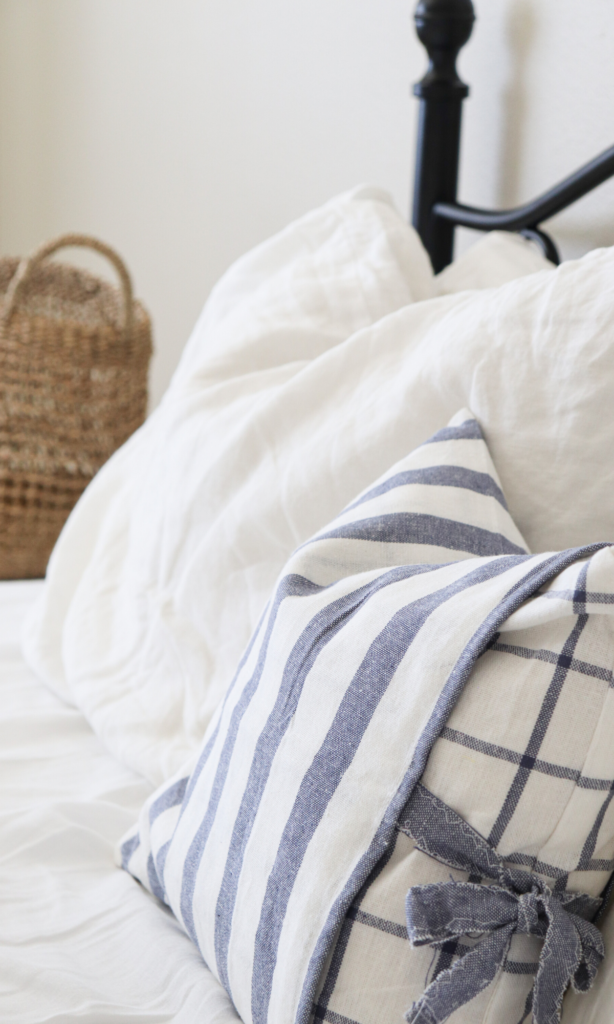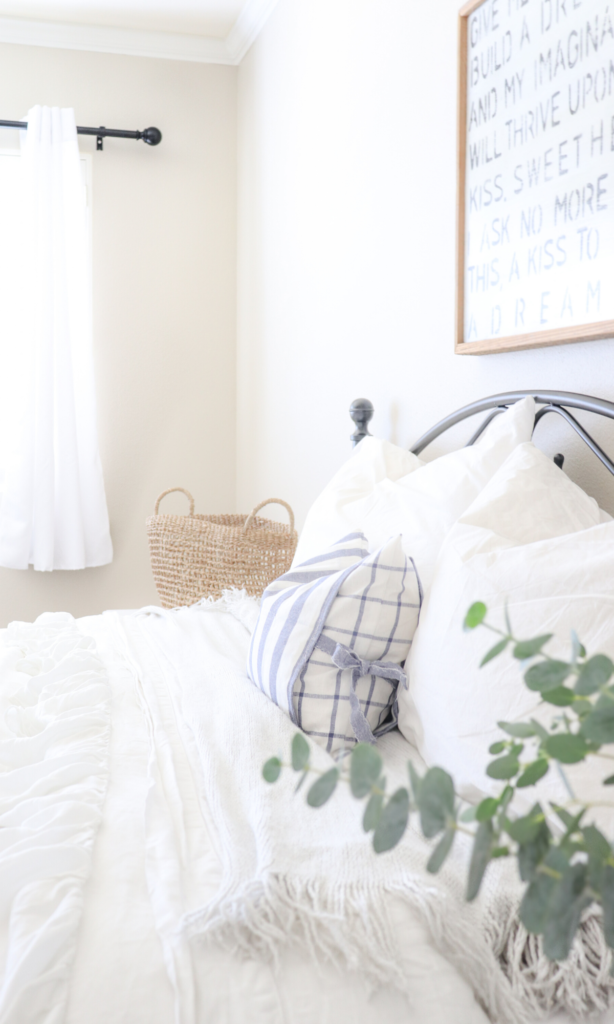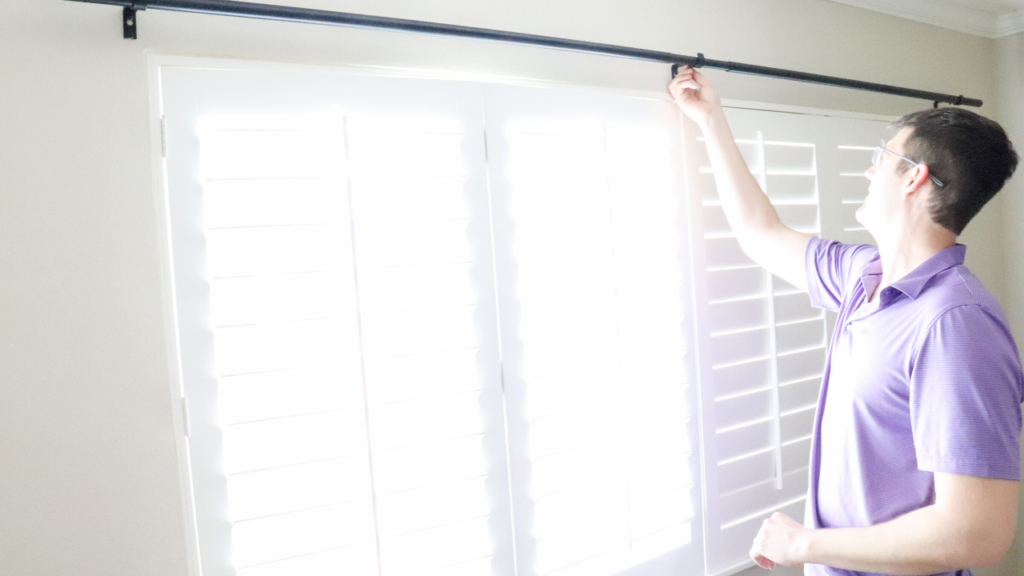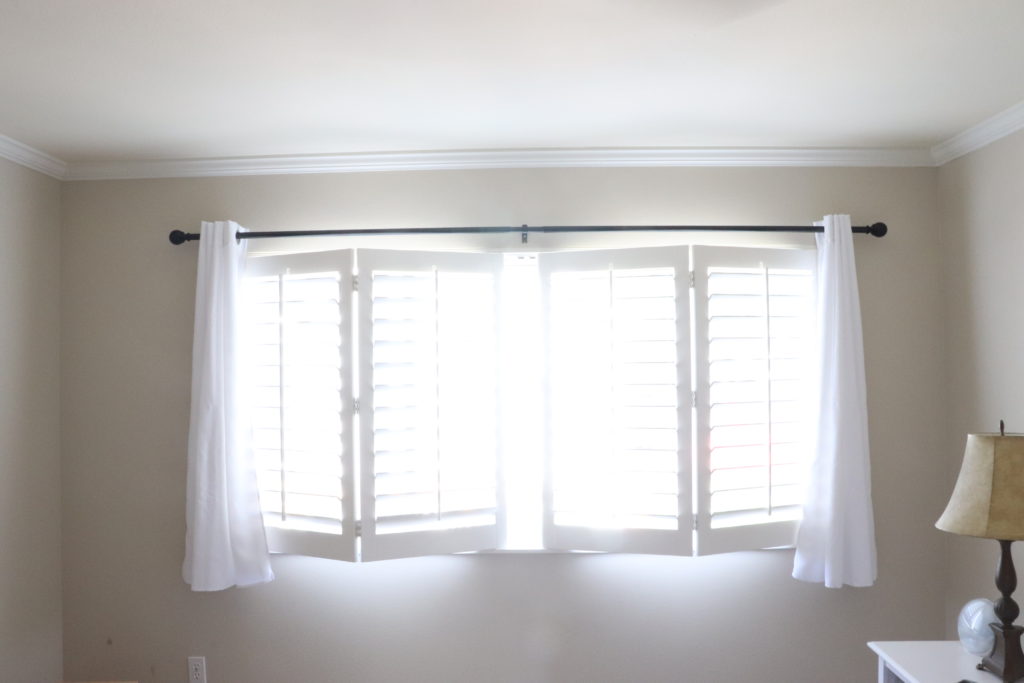 Easy to set up Black Steel Adjustable Curtain Rod
White Light Filtering Curtains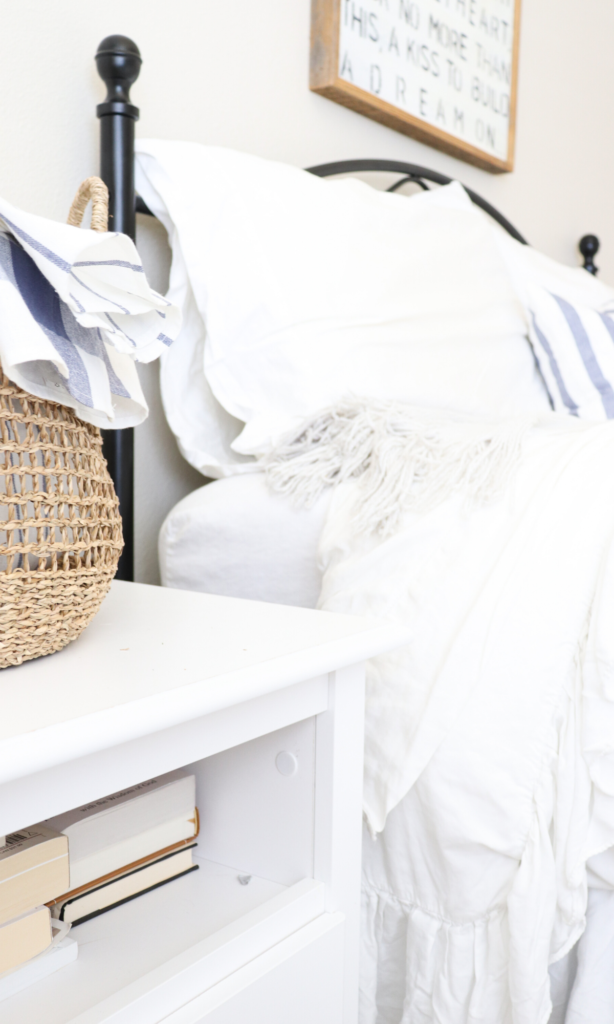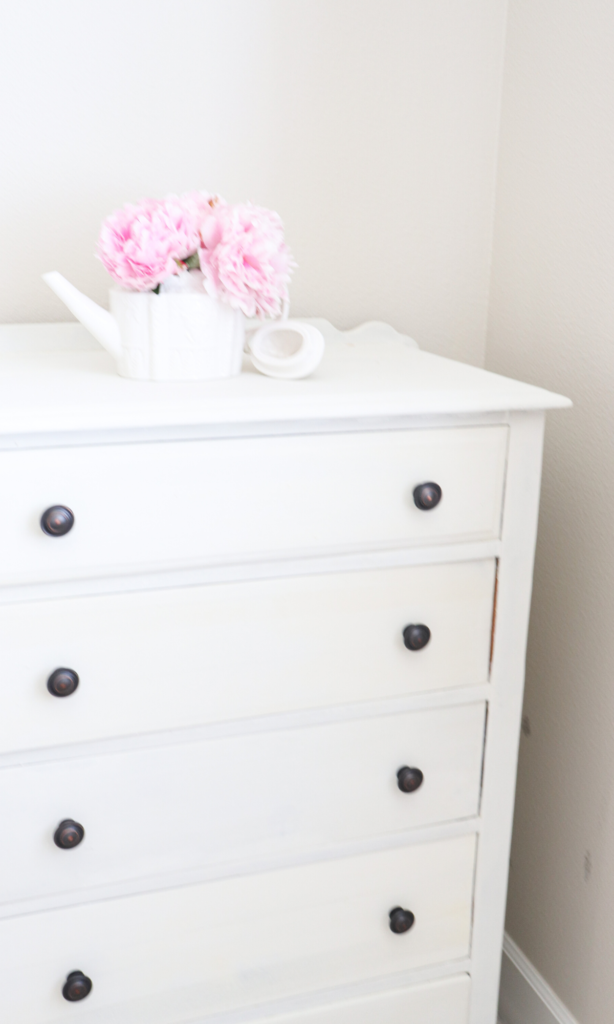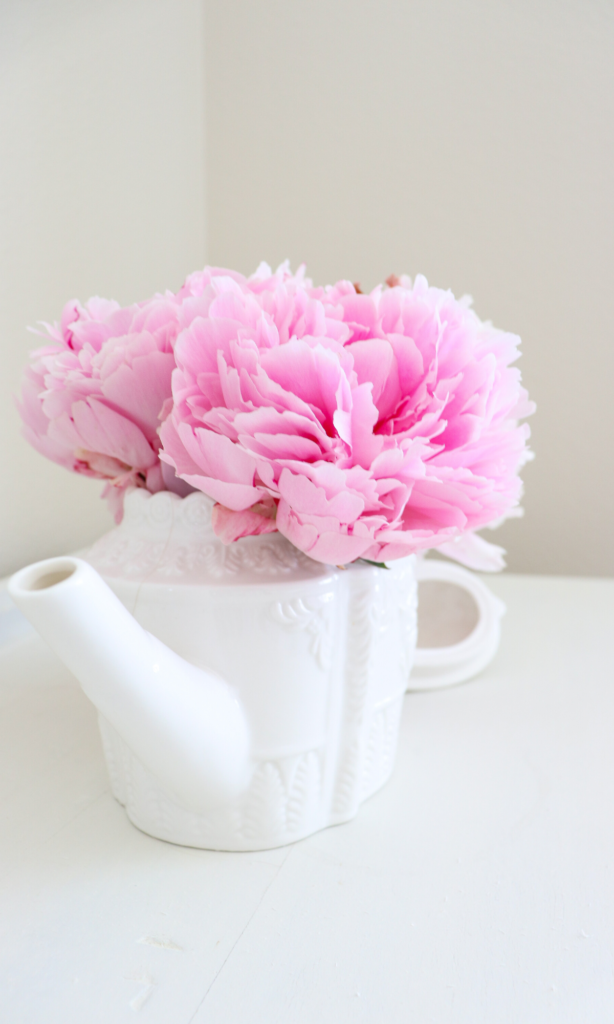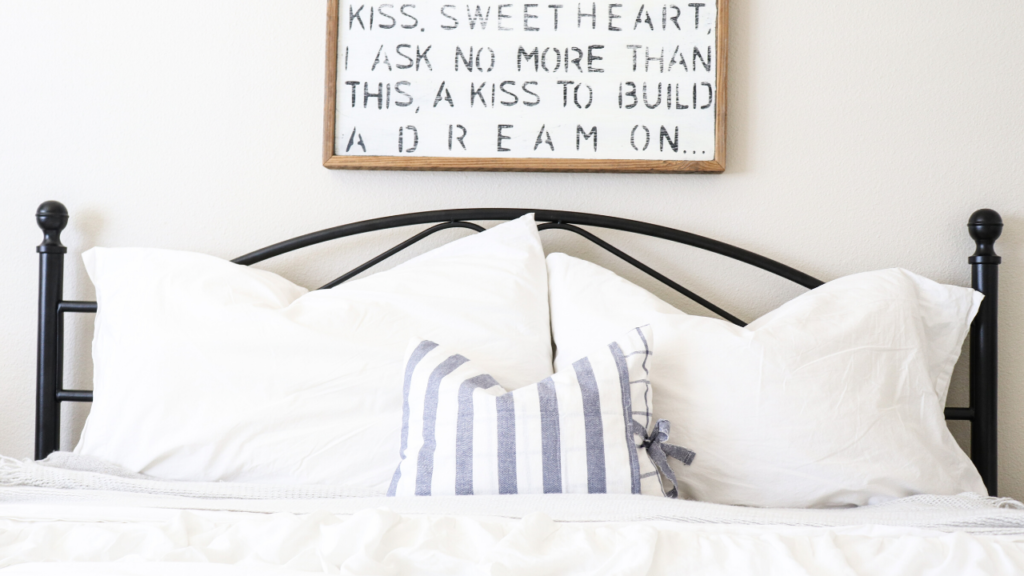 Garden Front Porch
I said before that we are really into bringing in as much nature and fresh flowers as possible. The garden porch is no exception. I would love to expand this porch and create more space for flowers and make it a really nice sitting area.
So far we have a white bench and I even brought our refinished antique white farmhouse side table out here because what better way to sit and have coffee on the deck than with that.
I topped the porch off with a simple sunhat and woven basket side purse – because what better items to grab on your way out for a day in the sun.
Click here for more farmhouse garden front porch ideas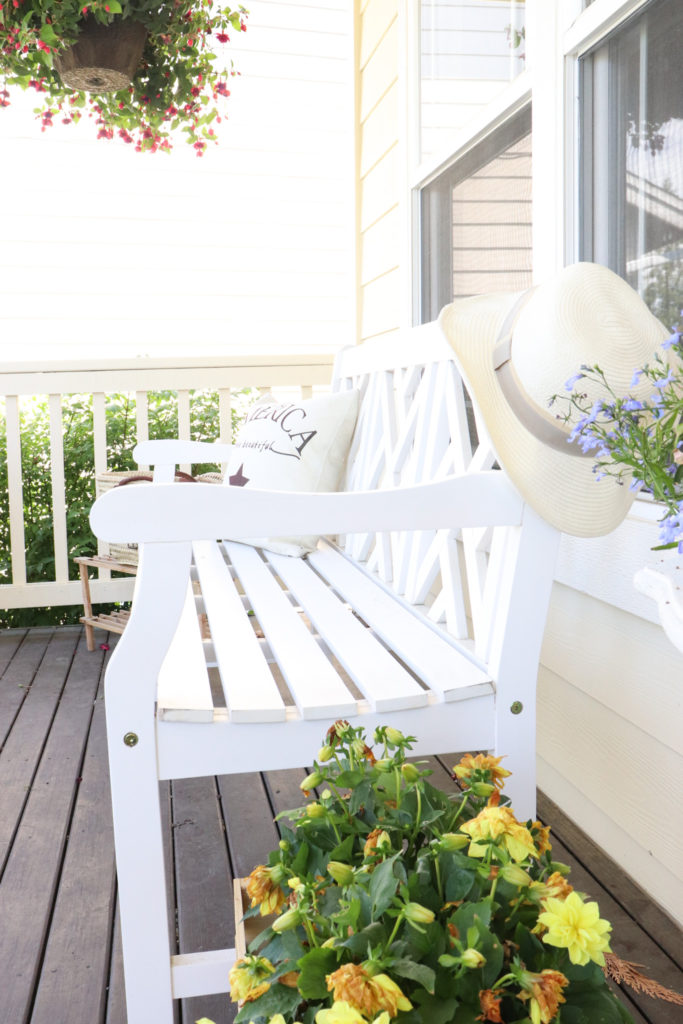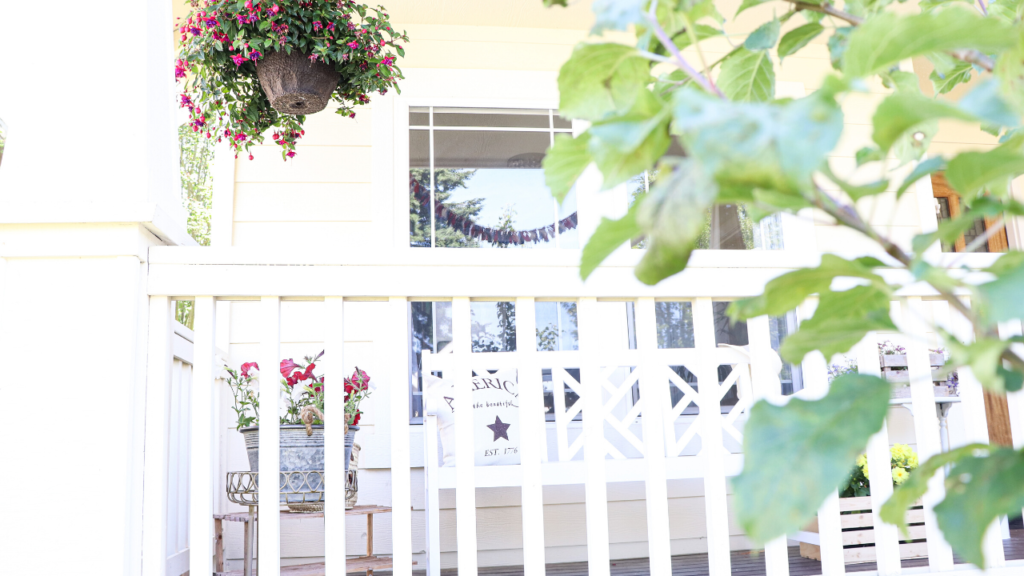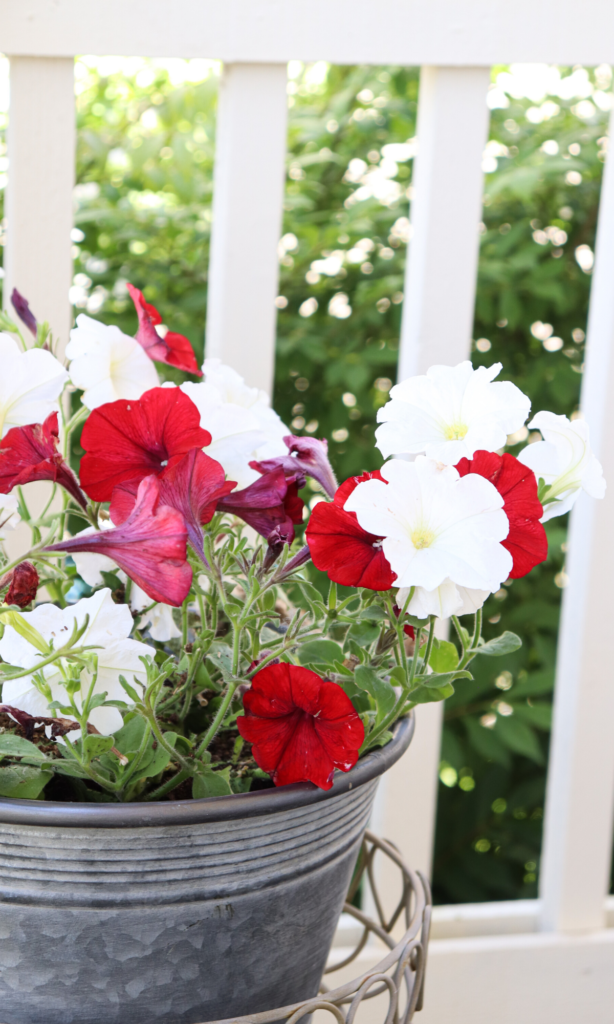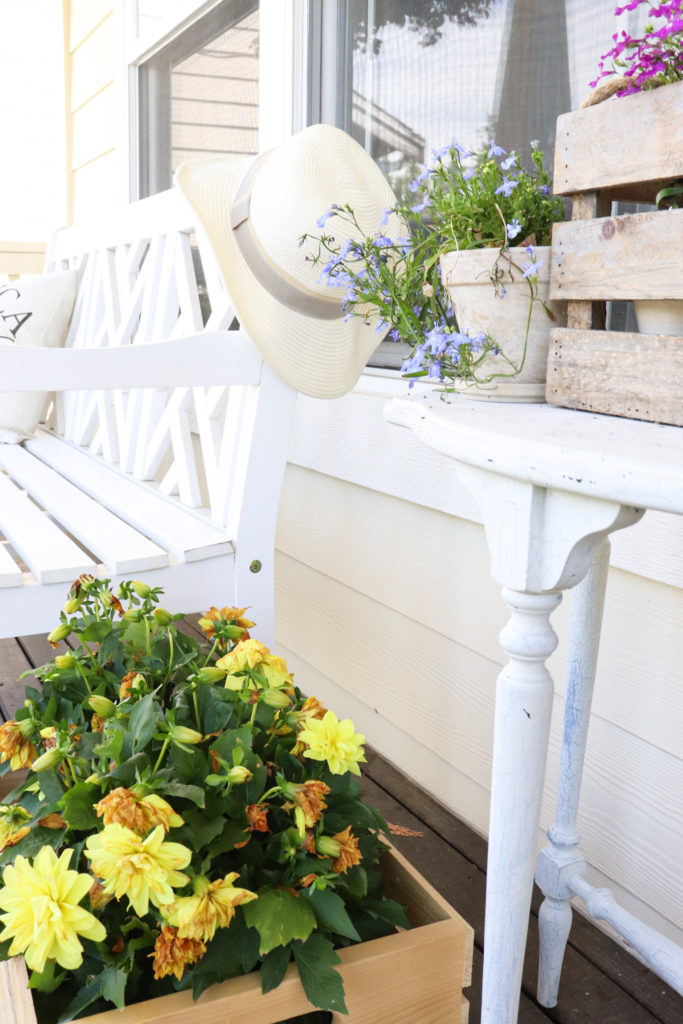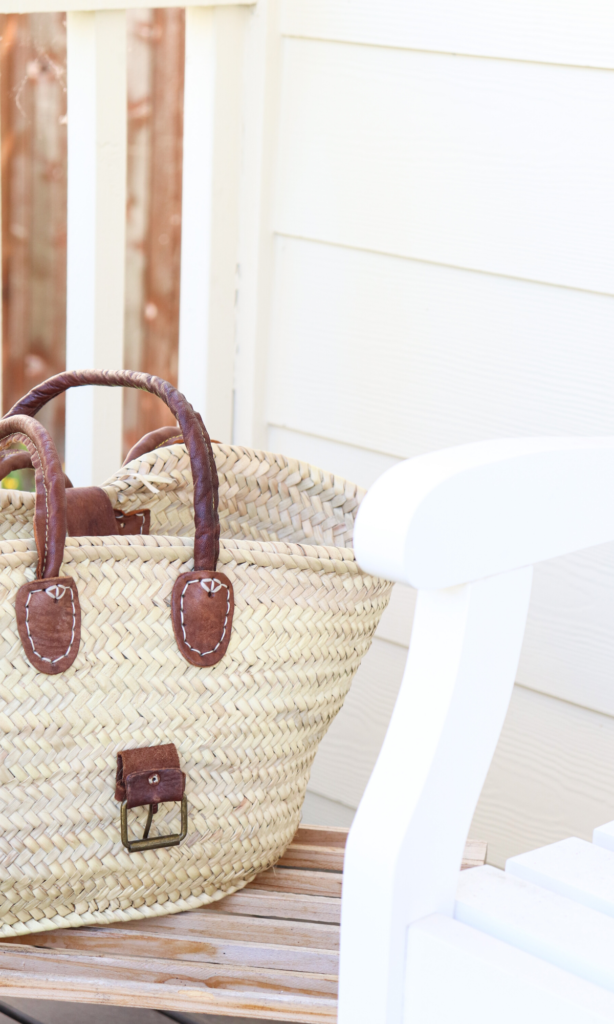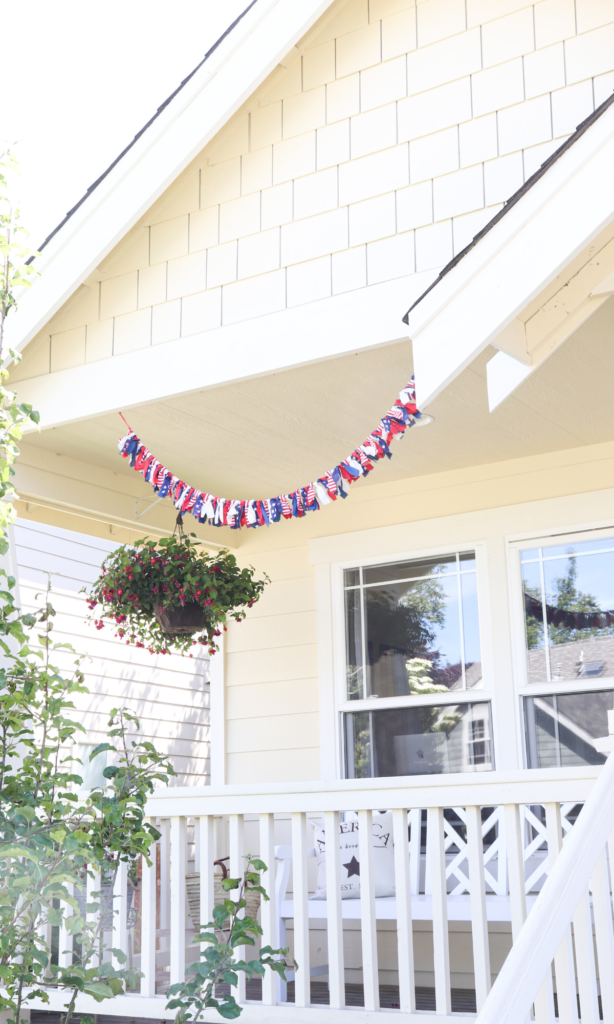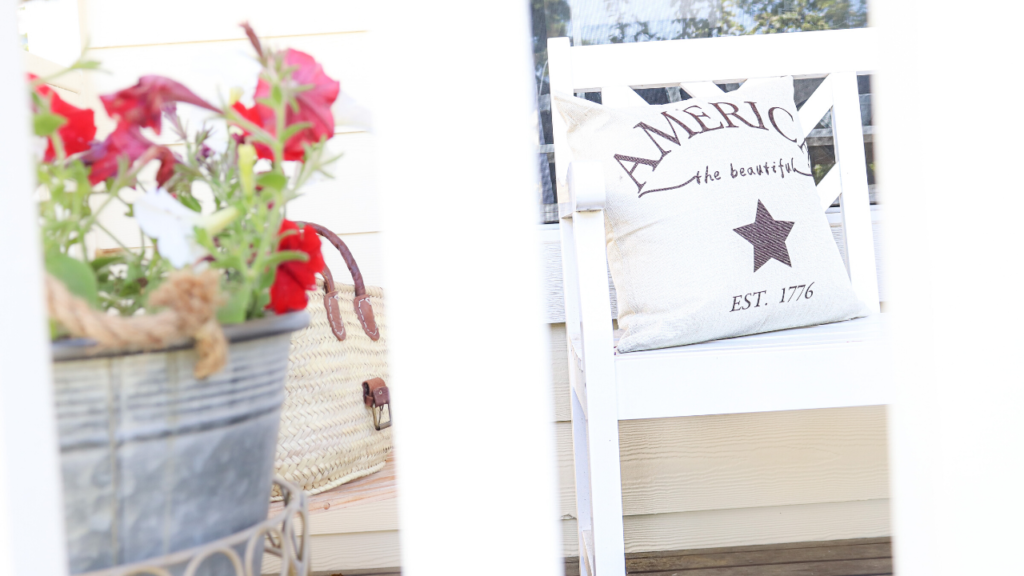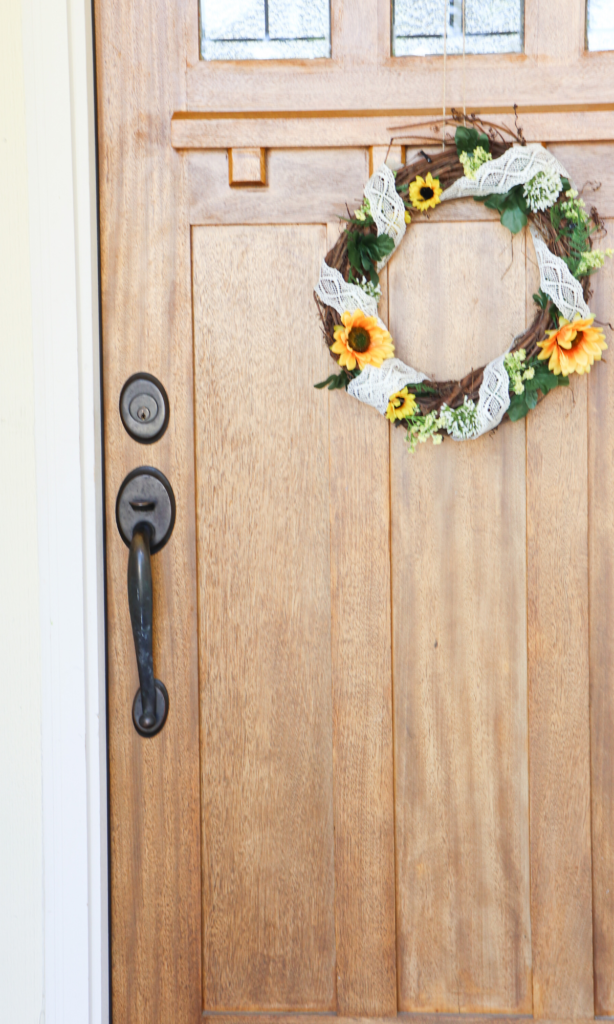 Simple Grapevine Wreath from Amazon
Farmhouse Living Room
As we step into the living room we are welcomed with warmth and simplicity. I really love keeping this area clean and clutter free for a simple and minimalist space. Also because it's summer we really spend a lot of time outside, so dining at this table doesn't happen often.
Just a few simple summer touches and we're good to go.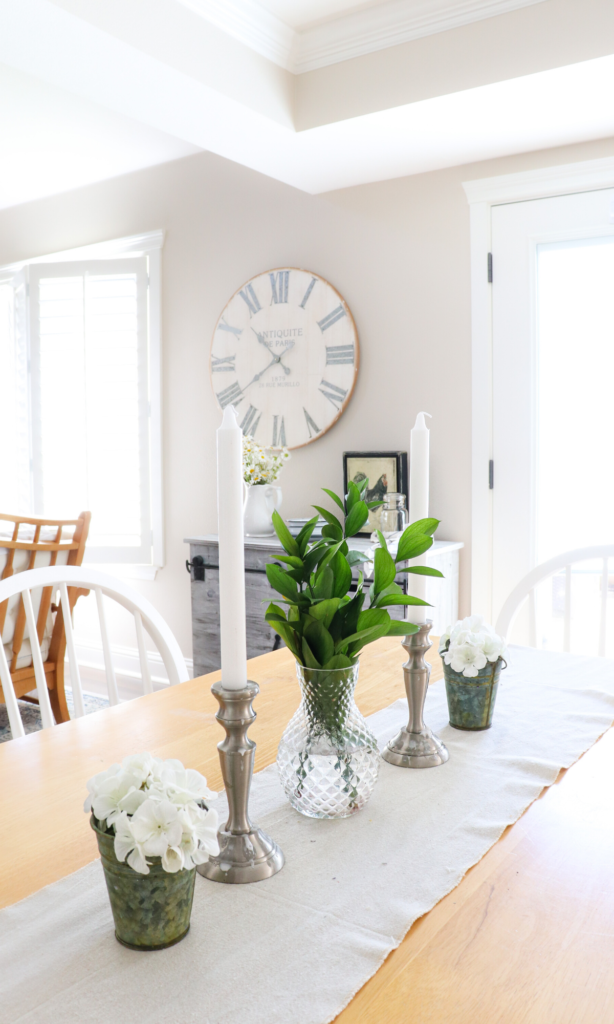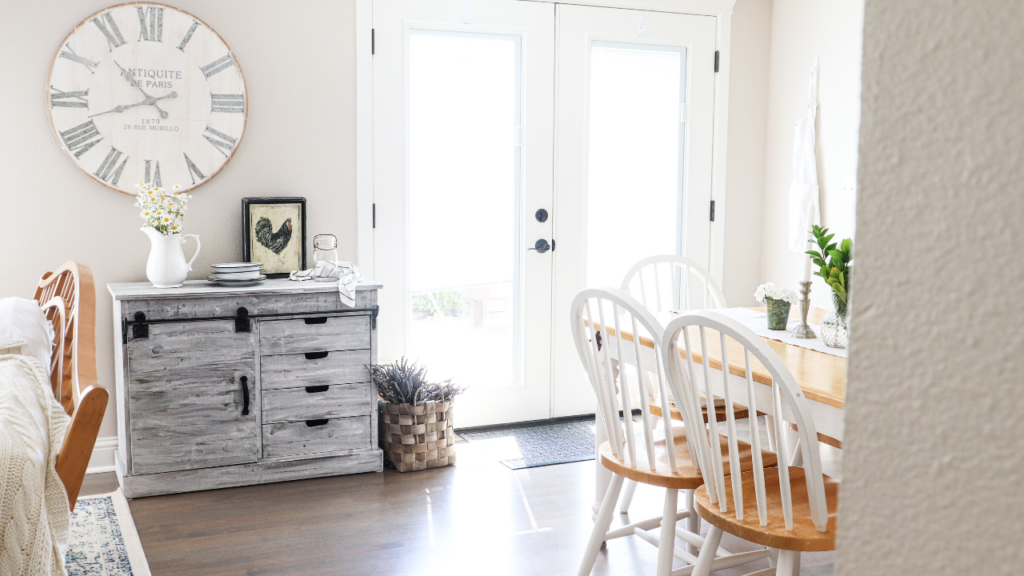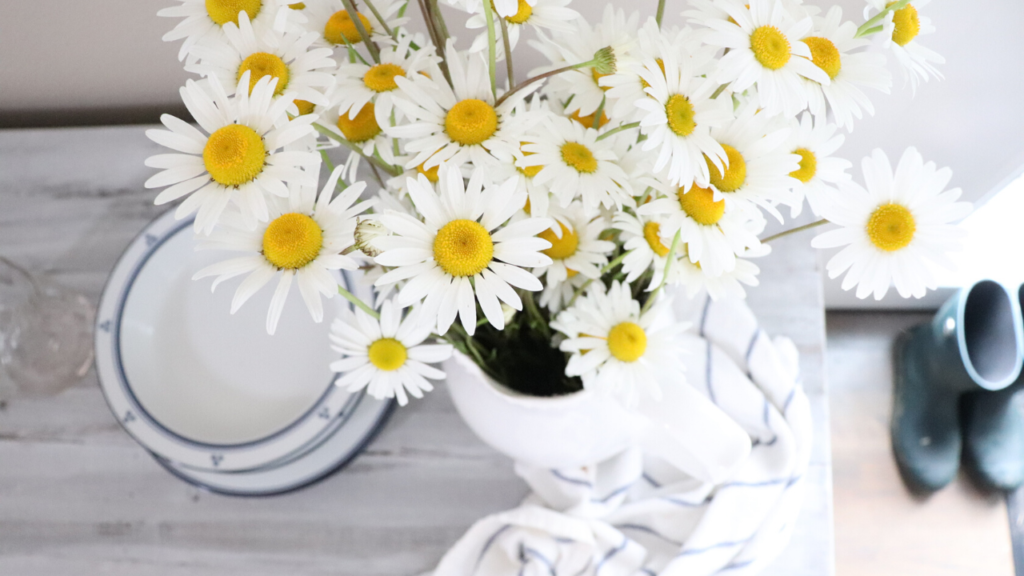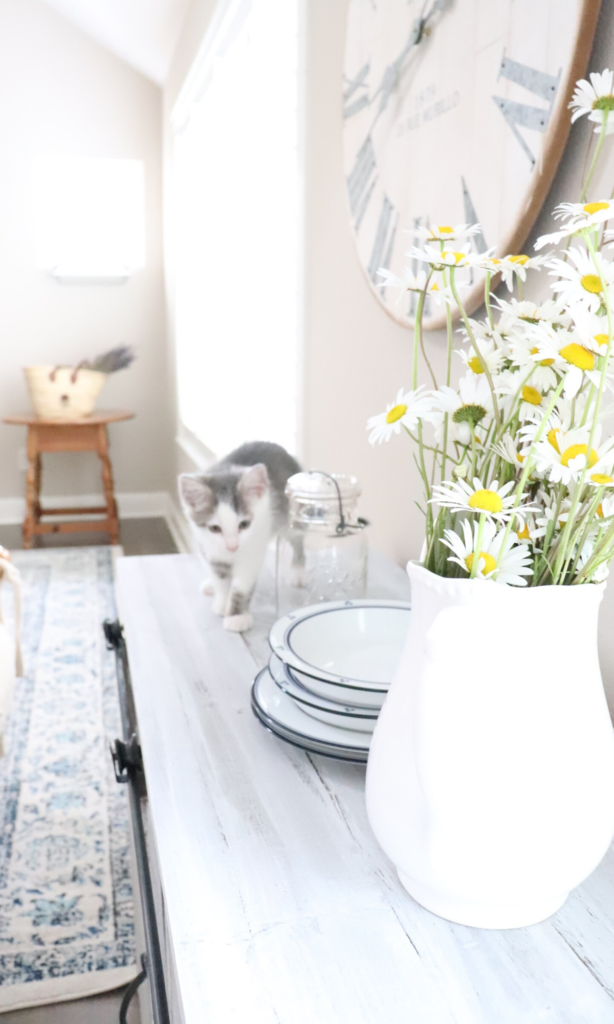 These are affiliate links. As a qualifying Amazon associate, I make a small commission on items you buy at no charge to you.
Some cute farmhouse living area finds under $20:
Cotton rope woven storage basket
Faux Eucalyptus Branches – 3 stems
IKEA Set of 4 Blue Dish Towels
In the Garden
Oh man am I excited about the garden. We learn more about gardening every year, but this year is the first time we've grown much from seed.
By far the most successful part of our garden is our DIY trough planter box. Go read that post and then come back, because the change is incredible! I had no idea that these seed were going to grow as much as they have. And still are!
We're growing lots of flowers too. Because summer is really just starting for us, we didn't have any to pick in June. But as I'm writing this post we already got 3 blooms that opened up so expect some flower posts coming soon!
There is nothing better than fresh cut flowers.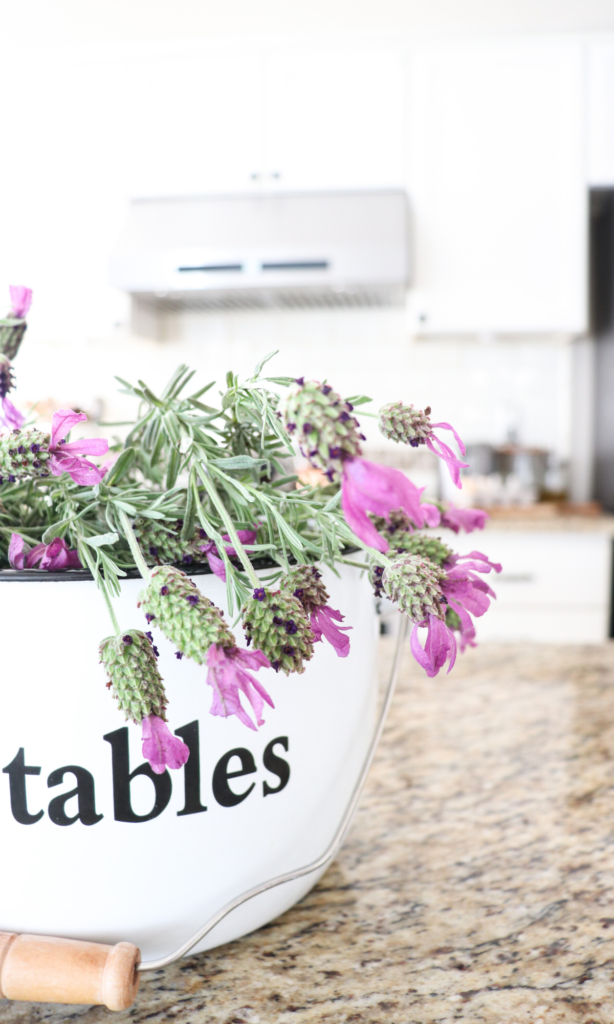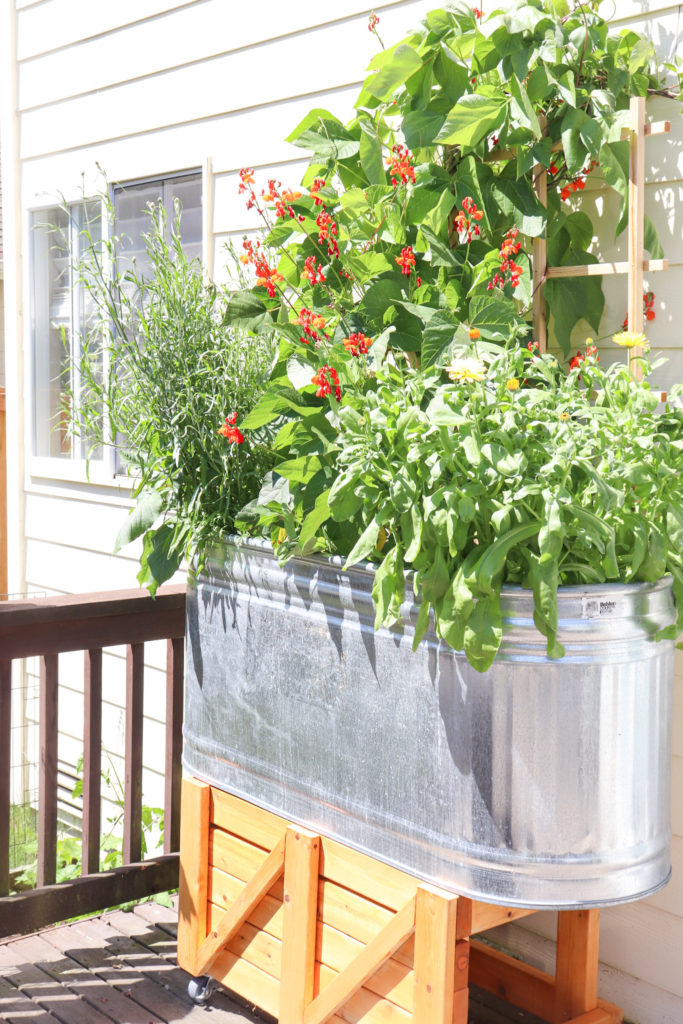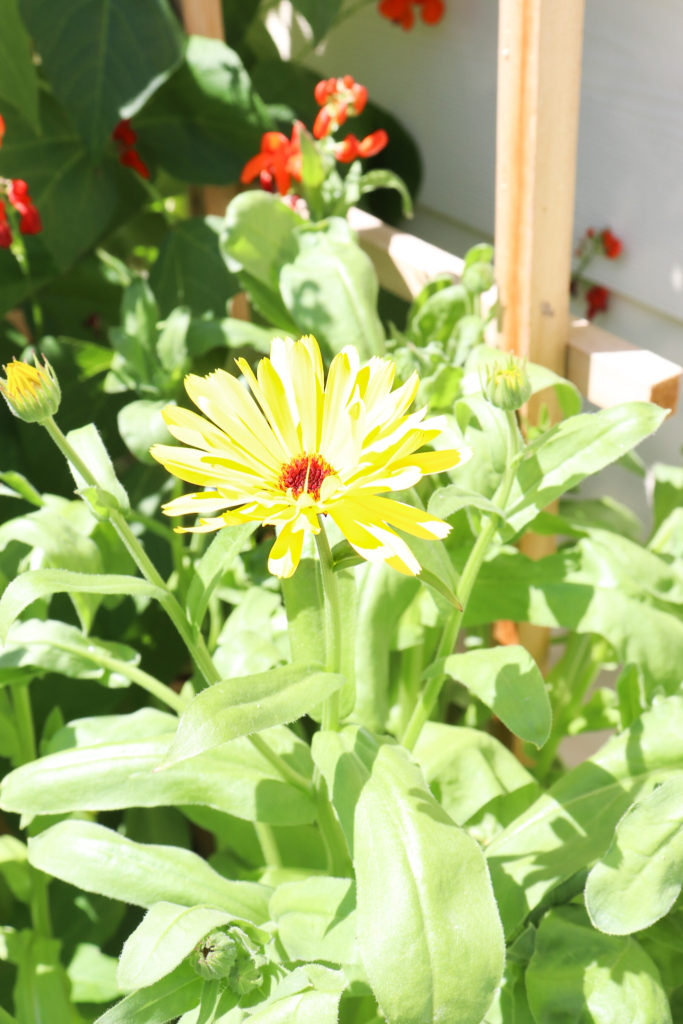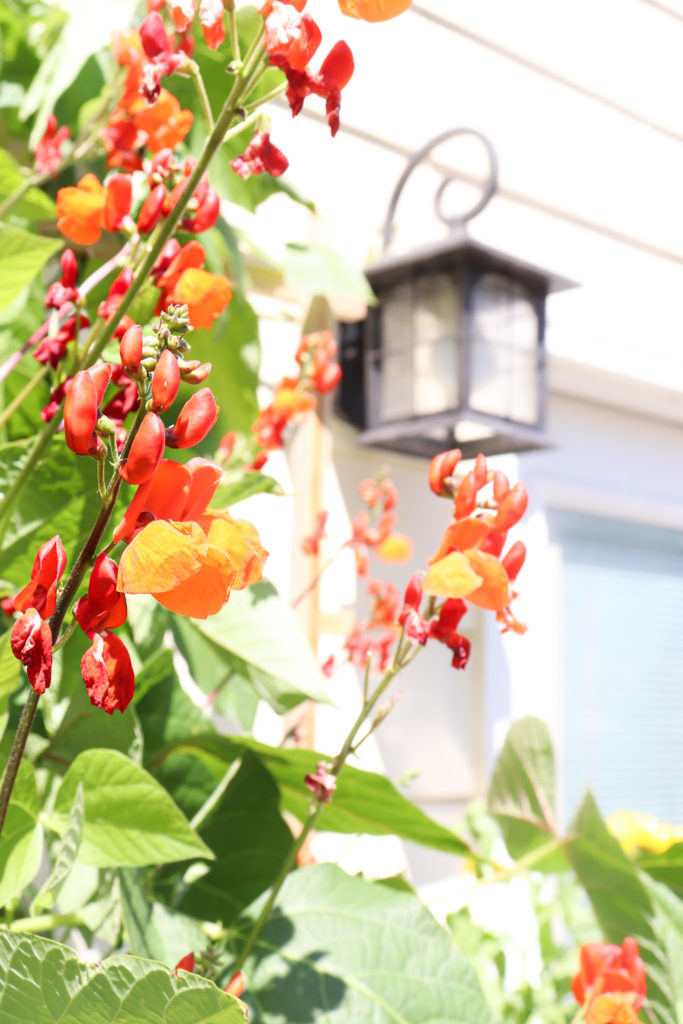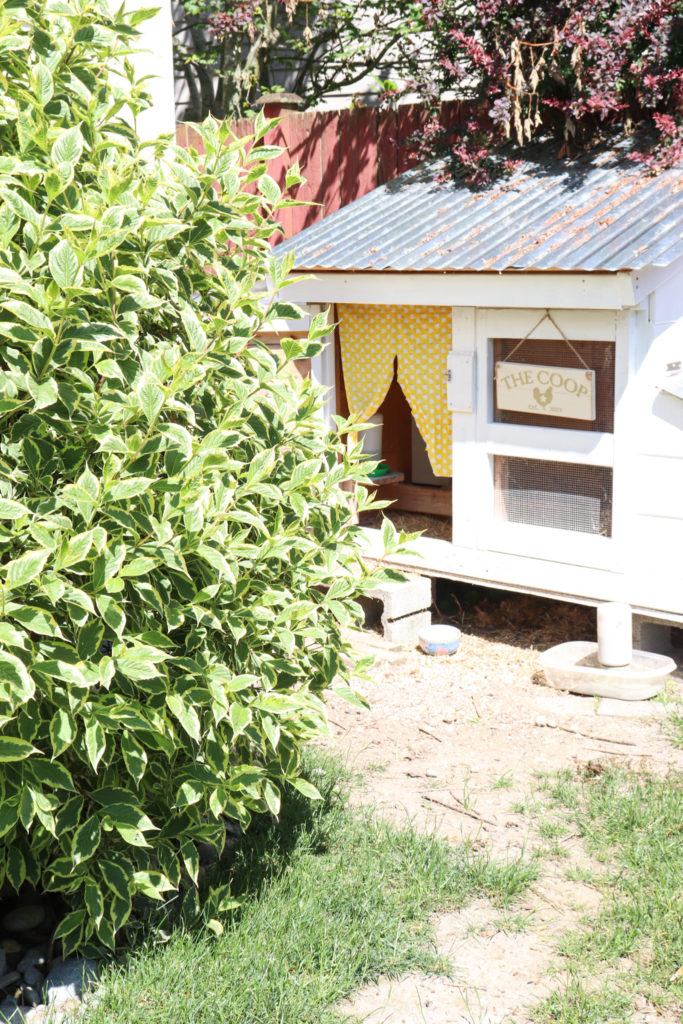 Thanks so much for stopping by the Farmhouse!
Pin it for Later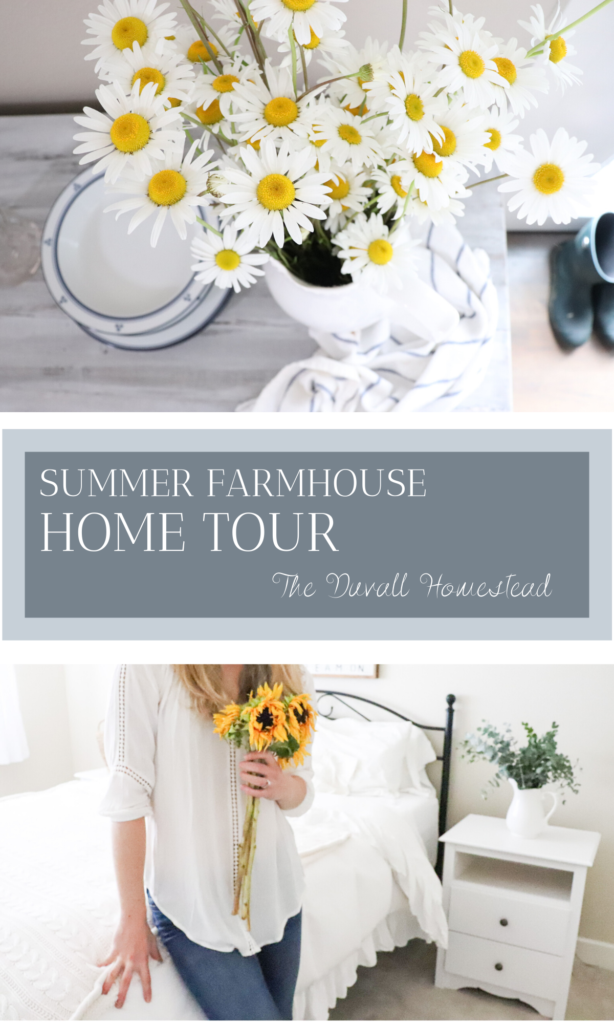 Watch: Summer Farmhouse Home Tour