I always knew that a simple life with hand cooked food and a heart for the home was what I wanted one day. Even when I was working a full time corporate job and living in a city apartment by myself. I would sit at my computer and dreamed of one day owning farm animals and spending my whole day in kitchen. It wasn't until my late 20s that John and I were able to save up enough for me to go part time, and focus more on working from the home. But where to start? In this post I share with you my favorite homesteading books to start living that simple homestead life.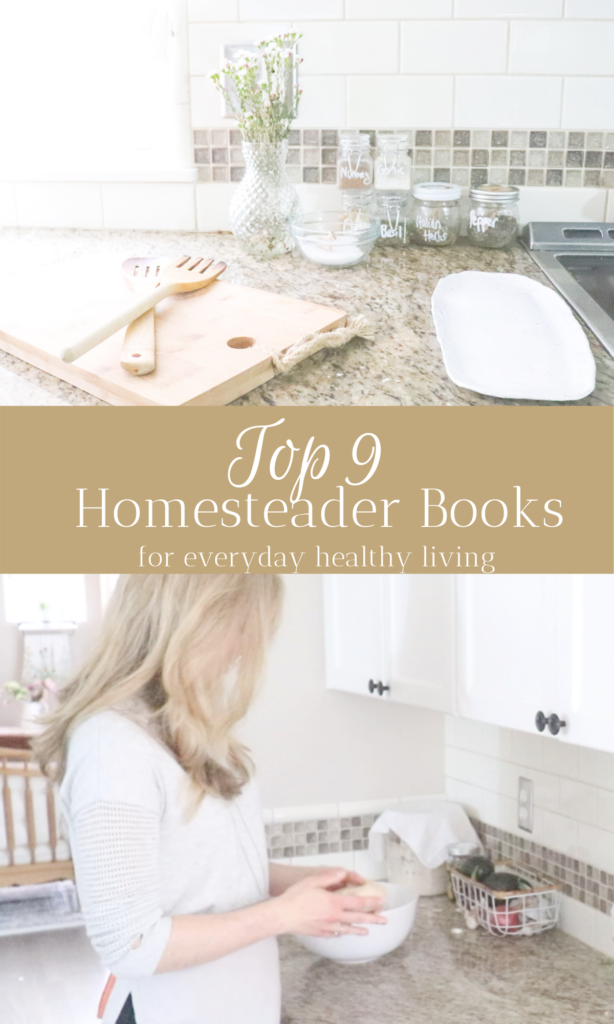 This post may contain affiliate links, which means I make a small commission off items you buy at no extra cost to you:)
Just like our ancestors!
The idea of homesteading may be new to you and it was to me at one point too. But homesteading is the original way of life – it's how our ancestors once started. Before there were grocery stores, manufacturing plants, or even knives, people were using their hands to eat, life, and enjoy life. Homesteading spans through the history of time but I think my generation and those to come are focusing on it more now than they have at least in recent years.
The processed and highly technical world we live in today can be a great thing. It allows food to get on the table faster and to more people than ever before. But it also means more chemicals in our food and less knowledge of where our food is coming from. While we have such amazing capabilities, we also have a huge rise in immune-based and allergen-based health issues. Our bodies weren't meant to consume so much processed food.
Most people I know who are homesteading and trying to live a natural lifestyle usually started that way because they were trying to solve a problem. Maybe a gluten intolerance or a sick child. Whatever the reason, people are turning to a homemade way of life because they realize that, in general, natural eating and living can bring both joy and longevity.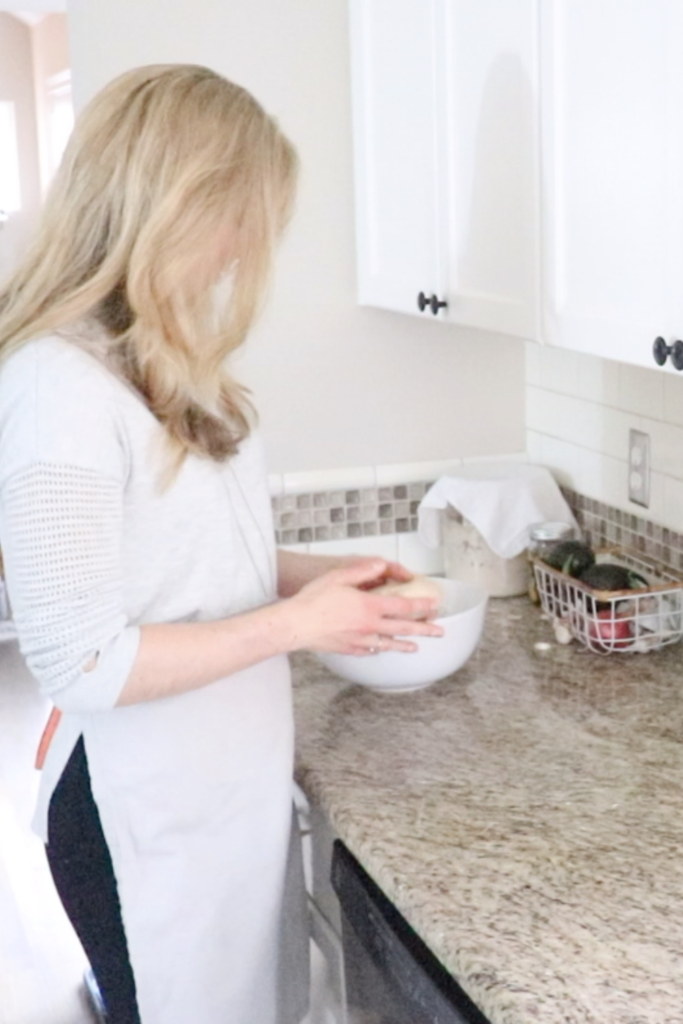 This post may contain affiliate links, which means I make a small commission off of items you buy at no additional cost to you.
Be Educated about Processed Food
Being educated about how to eat and cook from scratch can actually answer questions about common health issues today. Gluten and dairy intolerances, for example, could be caused by some of the modern day processing that is done to grain and dairy.
Our ancestors drank milk from cows, which contains healthy good bacteria. Pasteurization, or heating, of milk kills all bacteria in the milk including the good bacteria, creating a watery liquid that is stripped of most of its benefits.
Bread products such as sourdough bread are sometimes made today by adding quick rising yeast or sourdough "flavor" to a processed bread loaf. Real sourdough bread is made by letting the grain sit out at room temperature and ferment for 12-24 hours. Fermented grain is much easier to digest, hence why some people who are gluten intolerant can eat fermented grain but not processed grain like pasta. Even soaking oats overnight creates an easier to digest grain, because the soaking and fermenting helps reduce the phytic acid that's naturally existent in grain and can cause digestive issues to some. Source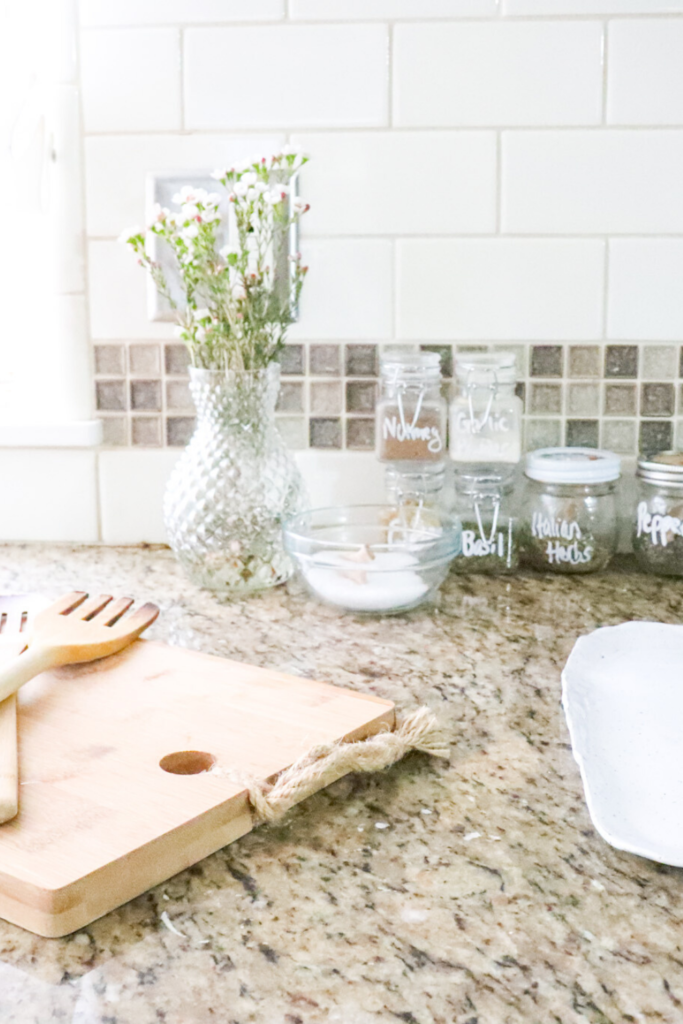 How we started Homesteading
Many people think you have to live on a farm to at least some property to become a homesteader. But that's not what we did.
Homesteading came to me when I was living alone in a city apartment and working full time in corporating accounting. Even though most of my peers were going out to happy hours and eating take out dinners at the office, I wanted nothing more than to make my own roasted chicken at home. I only knew a few recipes at that point, but then a passion sparked in me to create my own recipes.
It happened when I was making chocolate chip cookies for myself, and I realized I had no white sugar. I remember totally freaking out because I wasn't used to not having all of the ingredients. I always just followed the recipe!
So luckily I had Google. I did some research and learned white sugar makes your cookie more crispy while brown sugar makes it softer, but you can actually use either one.
I did exactly that, and the cookies turned out even better than the recipe. This gave me confidence, which is something you really need when you start out homesteading.
Just try doing one thing at a time. Get excited about cooking a chicken, and then a steak, and then try making a sourdough starter.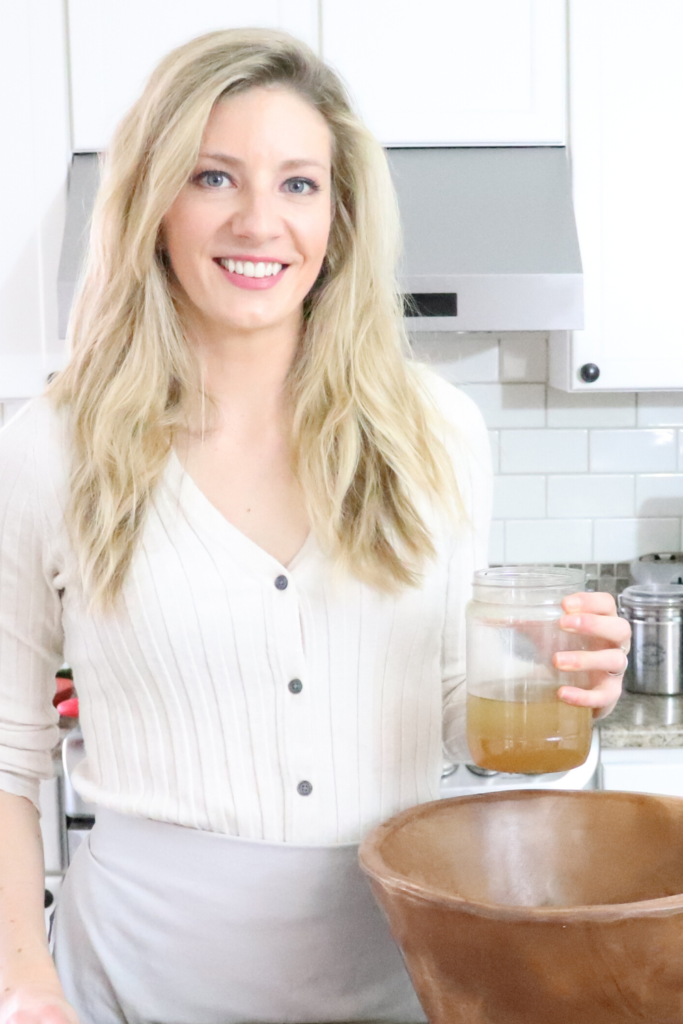 My top 9 Homesteading Books
It is so important to have resources to turn to when you start homesteading. Homesteading is the practice of thinking for yourself, creating, and solving problems while feeling confident using the tools and resources you have. Some of these books are medicinal, some are for cooking, and there are a few random ones I recommend too.
These are the books that I turn to today for so many of my questions. I'm sure that ten years ago, I would have had a completely different list. So enjoy these books as you are working on your homesteading skills!
Watch: Top Homesteading Books for 2020
Homesteading Book #1: The Homesteader's Herbal Companion
Homesteading Book #1 – The Homesteader's Herbal Companion by Amy Fewell
This is first in my list of homesteading books because it's so easy to buy and use herbs in your daily life. You can add herbs to your cooking for amazing flavor on items such as pizza, pasta, meat, steak, roasts, and so much more. Then you can start learning the health benefits. For example, add oregano in your elderberry syrup for antibacterial and antiviral properties (source).
This book discusses everything from how to make soaps and salves and extracts to how to use herbs with your livestock. I could spend a whole year alone studying this book, it's got that much information in it.
The Homesteader's Herbal Companion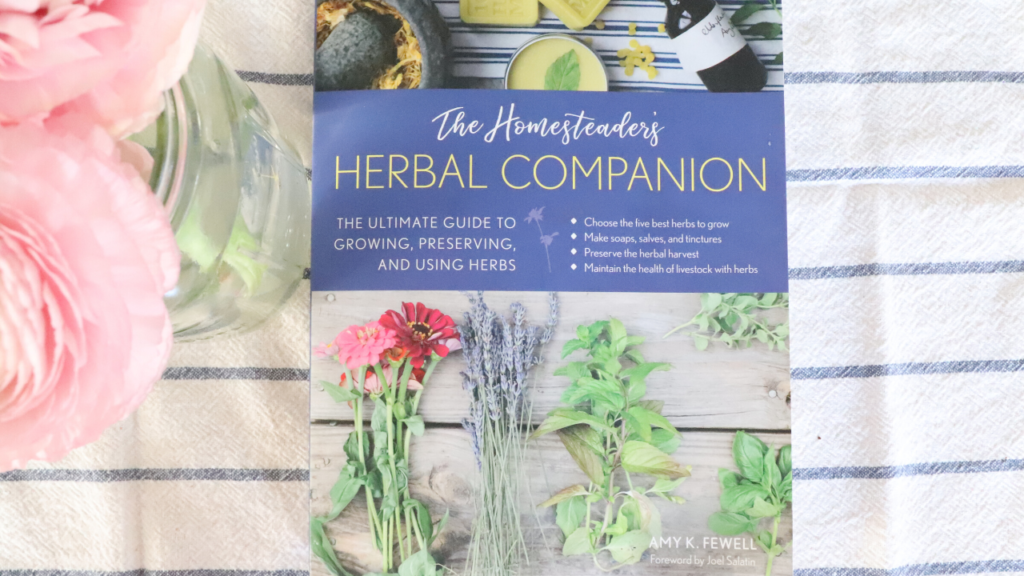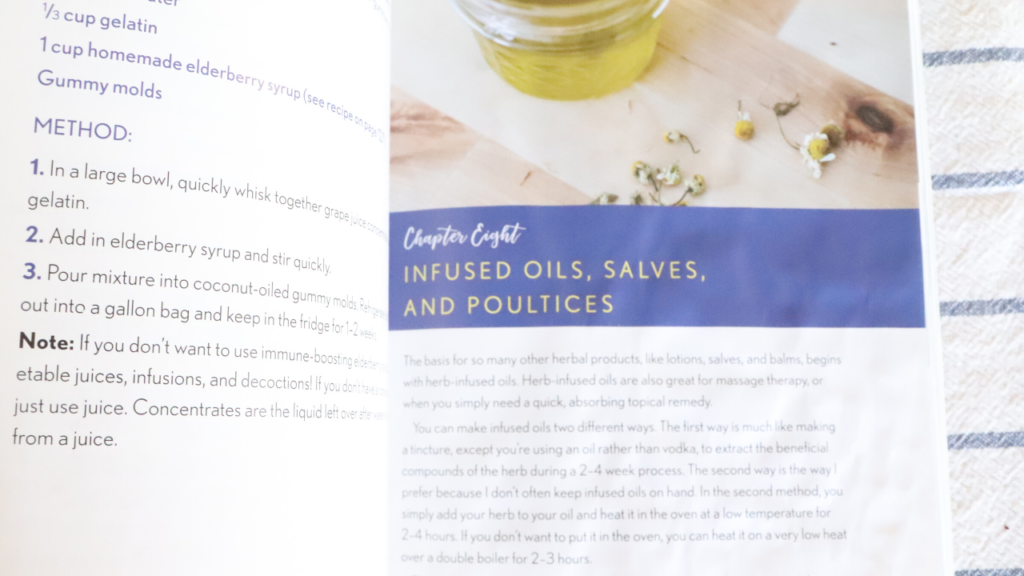 Essential Oils Ancient Medicine
Homesteading Book #2 – Essential Oils Ancient Medicine by Dr. Josh Axe, Ty Bollinger, Jordan Rubin
When I first started using essential oils, I wanted to make sure I knew what I was doing. I had been diffusing oils for a long time, but it's different when you start taking them internally or topically. You have to be careful that you're using a high-quality oil because the oils are basically highly concentrated plant extracts and can be very powerful.
So that's when I found Dr. Axe.
Essential Oils – Ancient Medicine is basically an all-inclusive encyclopedia for essential oils. What they are, how to use them, what each one does, and recipes for homemade products. I love this book because it first talks about each oil individually and the second half is by symptom. You could look up cold, flu, bug bites, pulled muscle, hair loss, or many other issues and read about how oils could help it. It's the first thing I turn to in our homemade medicine cabinet.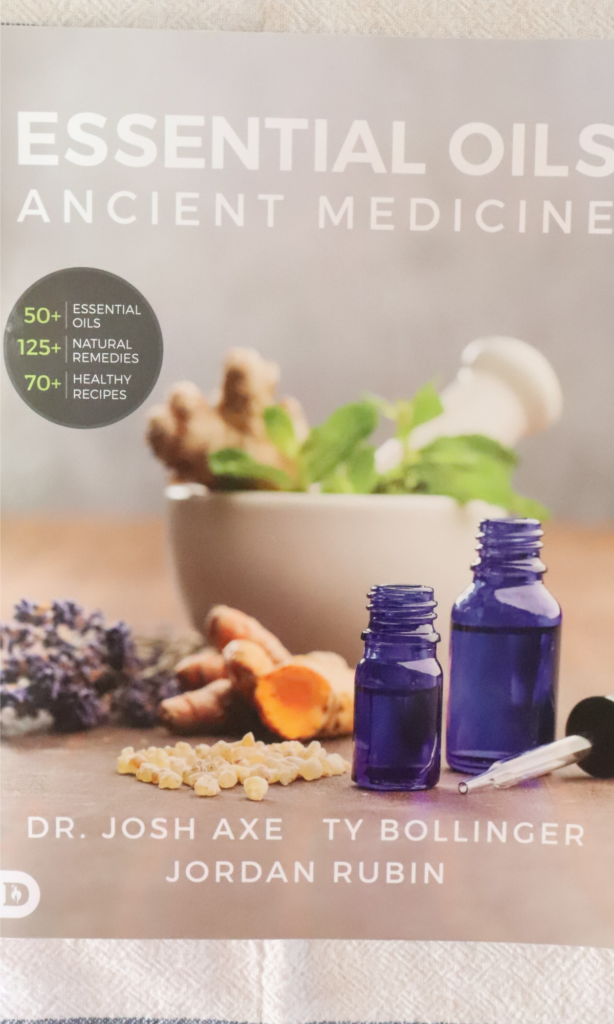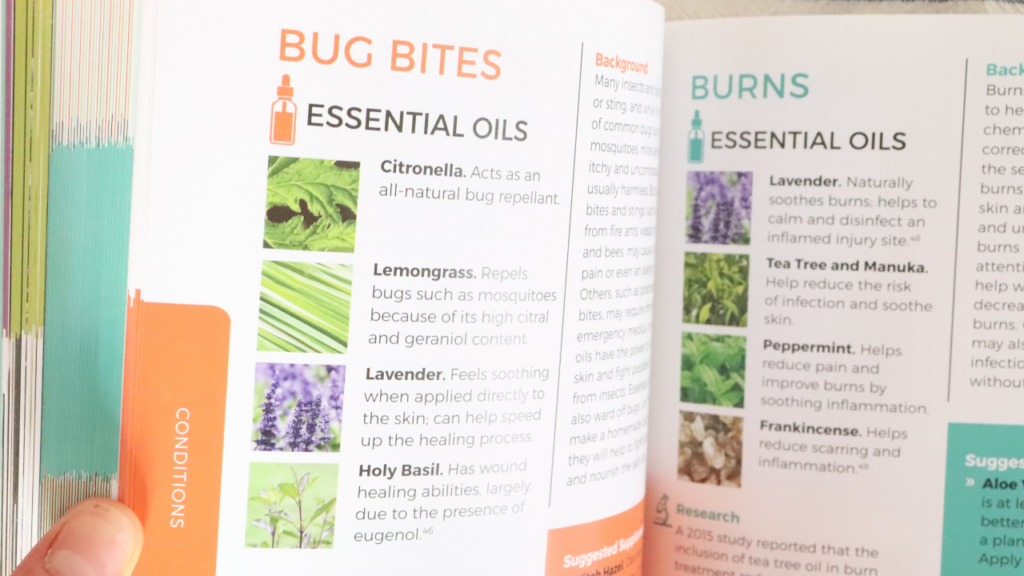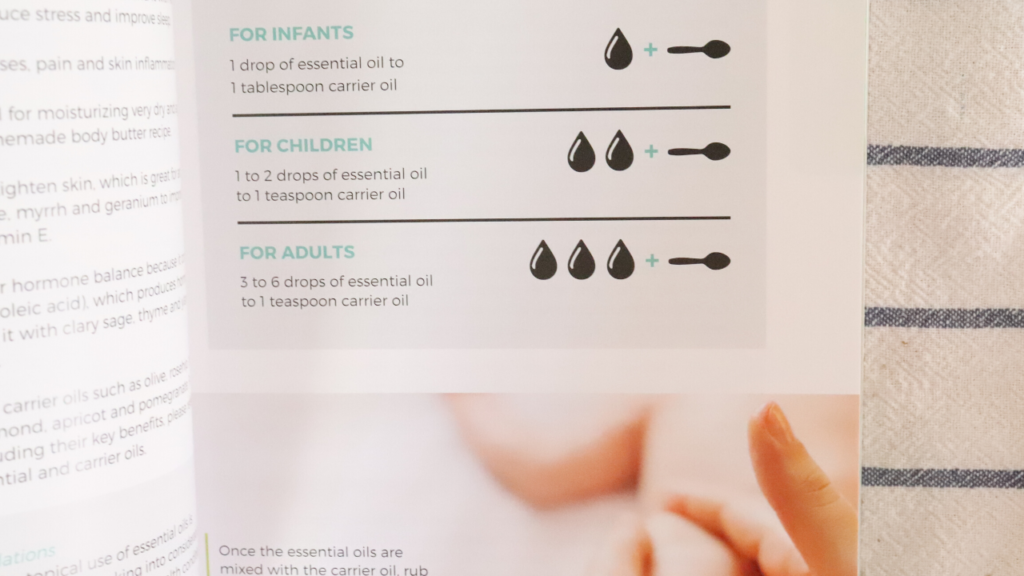 Learn more about how we use essential oils at our homestead here. I also sell oils, so if you're looking to replace store-bought products in your home with homemade ones, check out this healthy starter kit here.
The Homesteader's Natural Chicken Keeping Handbook
Homesteading Book #3 – The Homesteader's Natural Chicken Keeping Handbook : Raising a Healthy Flock from Start to Finish by Amy Fewell
This amazing book is by Amy Fewell who also wrote the Homesteader's Herbal Companion.
When we first brought our three backyard hens home, I had absolutely no clue how to take care of them. So naturally I took to the Googles and quickly realized that this was another one of those things that I did not want to be googling. There are too many opinions out there and too many people who quite frankly had way too much time on their hands to be conjuring up these crazy ideas for how to take care of their chickens.
Phew! I just wanted something plain and simple – how to feed my chickens, care for them, house them, and what to do if something goes wrong.
In come's the Homesteader's Natural Chicken Keeping Handbook. A complete reference guide for chicken keeping from start to finish.
Come see how we winterize the chicken cook at our farmhouse here.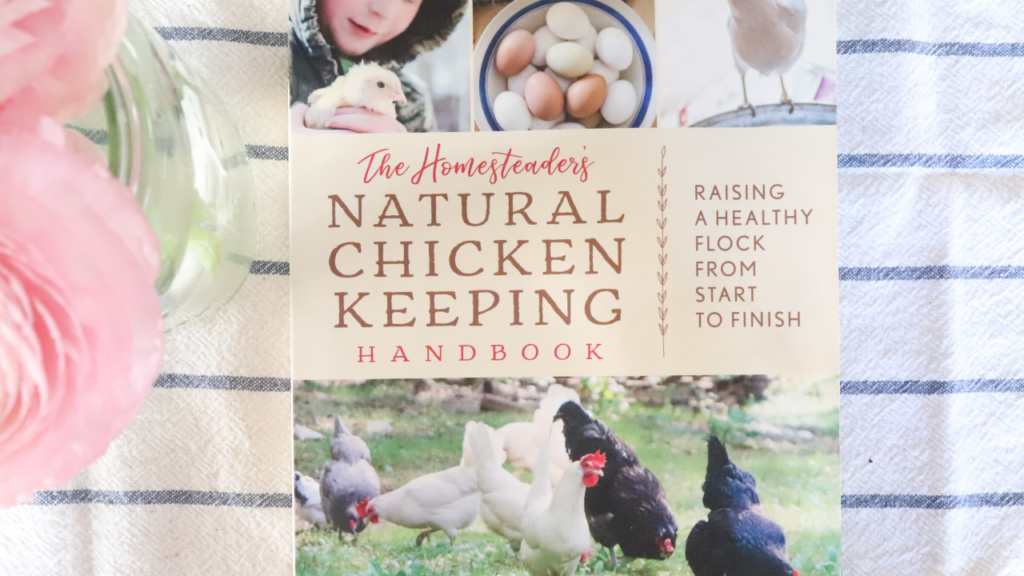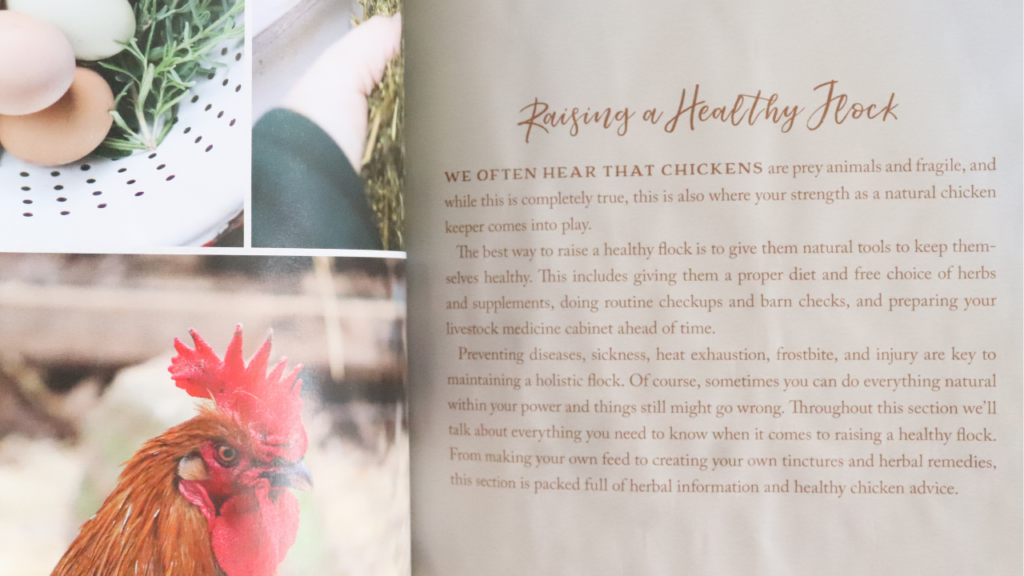 Nourishing Traditions Cookbook
Book #4 – Nourishing Traditions by Sally Fallon
This is my favorite of all of these homesteading books. I recommend this book for anyone getting into homesteading and learning how to cook from scratch.
What I love about this cookbook is it's not just a book of recipes, it's a book that actually teaches you HOW to cook. The best cooks are not those who memorized the most recipes, but the ones who know how to make food out of what's in their cupboard or fridge.
If you want to learn how to make stocks, soups, broths, fermented vegetables, cultured dairy products, sourdough, and hundreds of other recipes for breakfast, lunch, and dinner, this is the cookbook that will feed your family for years to come.
Each page includes discussions for how the food in the recipe has evolved over time. So you won't see many processed ingredients in this cookbook. However you will learn how to cook how our ancestors did in the purest and most natural form.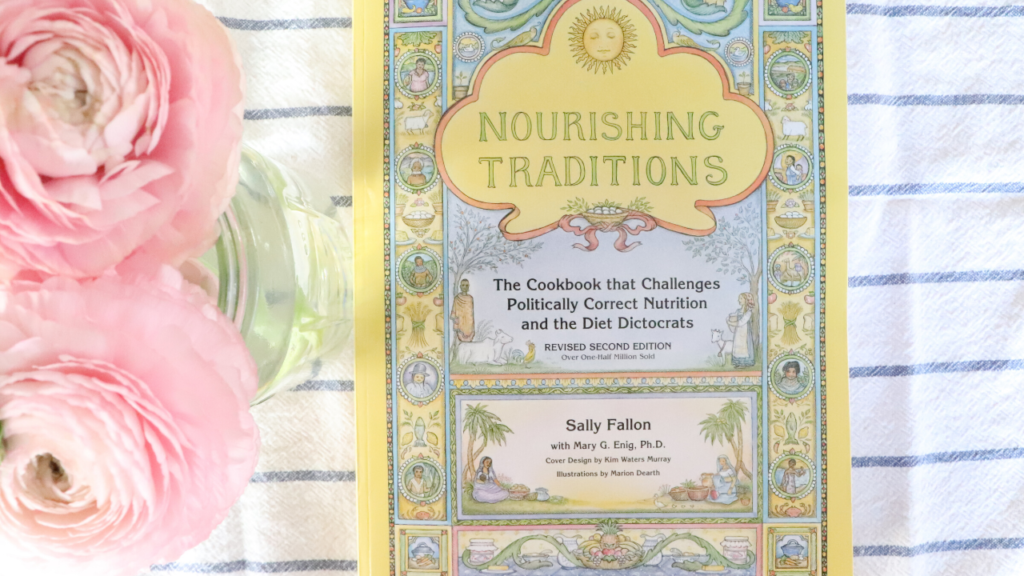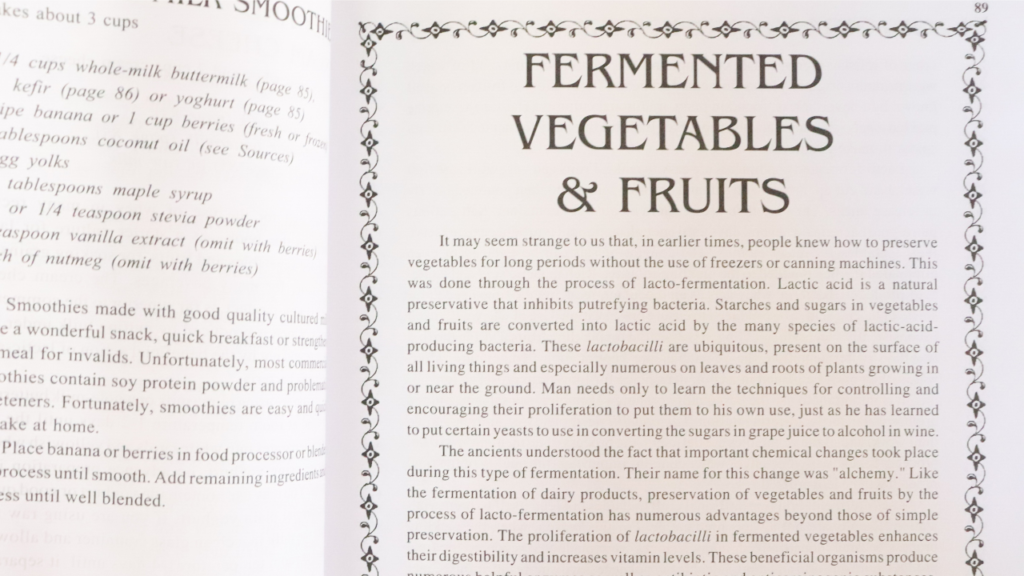 Simple Farmhouse Life
Book #5 – Simple Farmhouse Life by Lisa Bass
This is my #1 bathtub reading book. I heat up some water with epsom salts, throw in some pure lavender essential oil, and pull out this book for a good read.
This book captures the beauty of farmhouse life, from homemade lotions to linen table liners to macrame hanging plant baskets. It's got sewing tutorials, natural homemade recipes, and beautiful farmhouse inspiration.
Basically, it makes me feel really warm and cozy.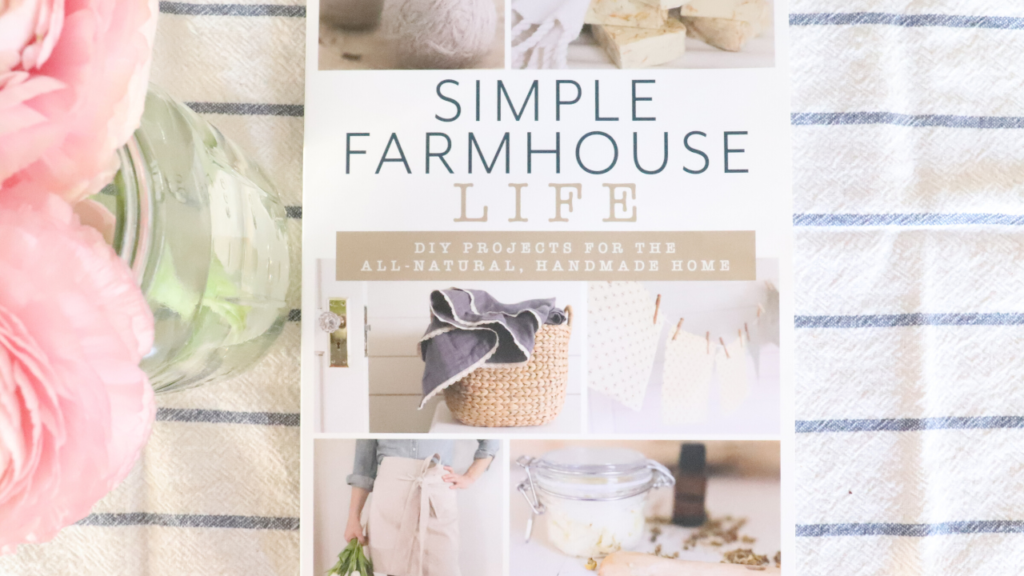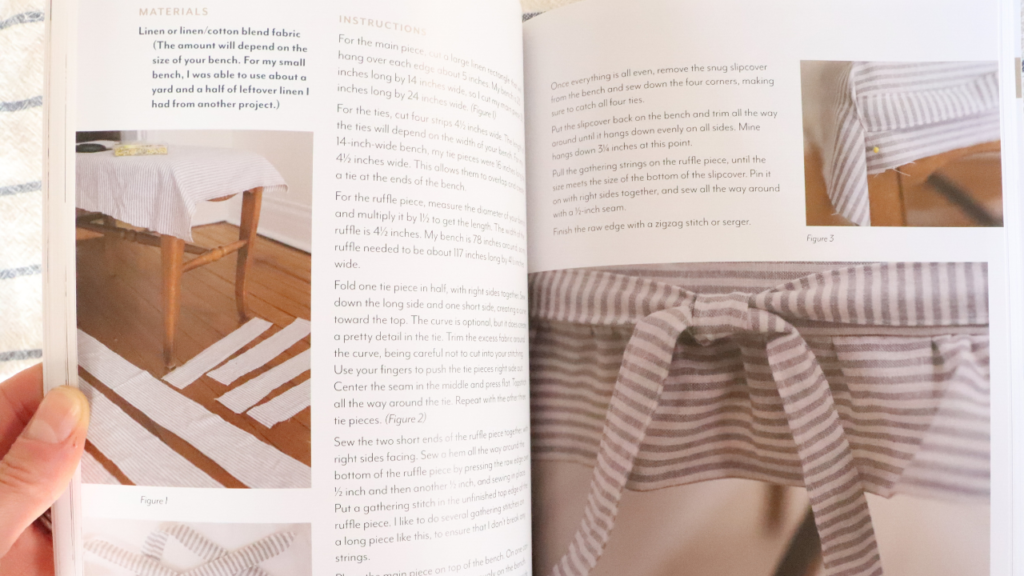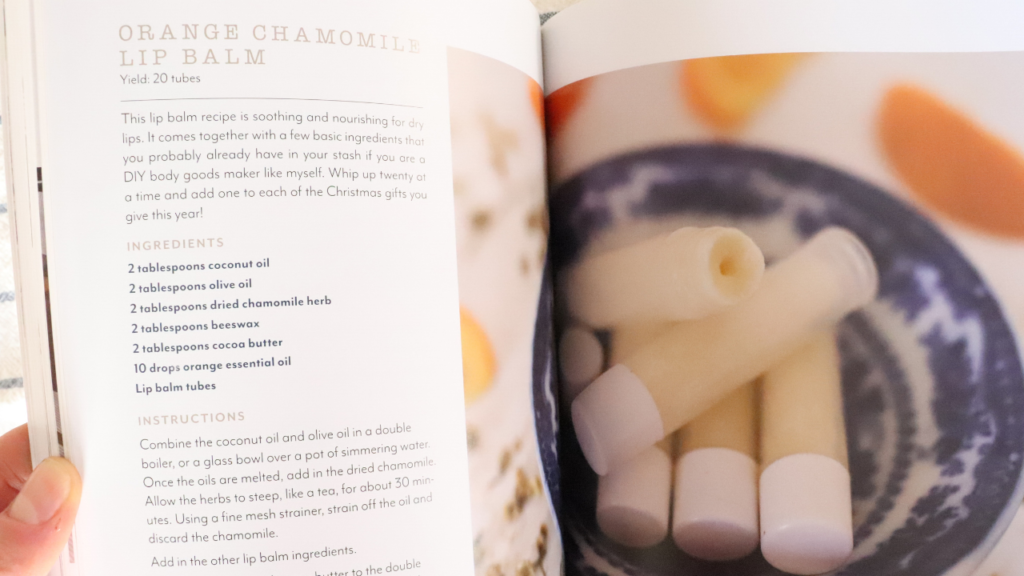 Homesteading Book #6: The Wellness Mama Cookbook
Book #6 – The Wellness Mama Cookbook by Katie Wells
Katie Wells from Wellness Mama is a great resource for all things clean and healthy eating, lifestyle, and much more. She has a podcast that I've listened to for years and learned so much from.
To be honest I don't usually buy cookbooks that are just recipes. As I said up above, I'm more interested in a book that teaches me how or why to cook a certain way. I feel like cooking has a lot of culture behind it and a recipe doesn't do all the justice for the food.
But this is a good one because it has a lot of gluten-free, processed-free, specific types of recipes for every meal that I would probably never come up with on my own. We are fortunate to not have any food allergies in our house, but sometimes I look cooking differently just for the fun of it, and that's when I pull this book out.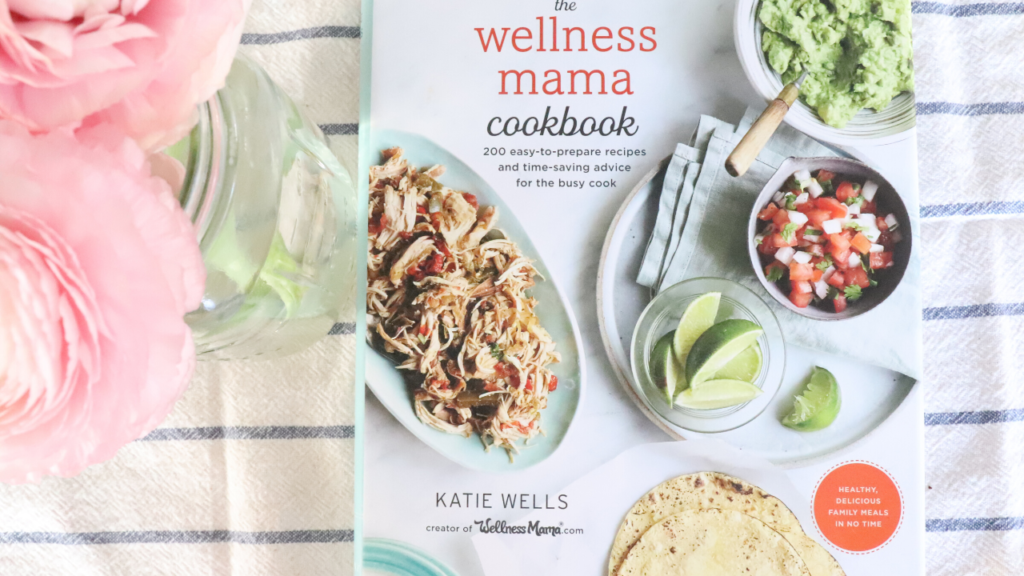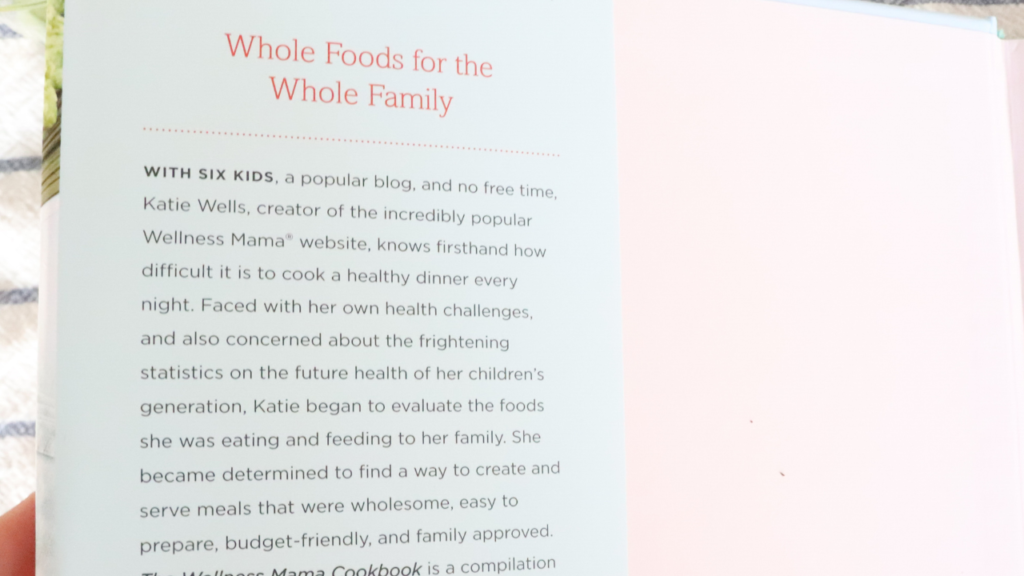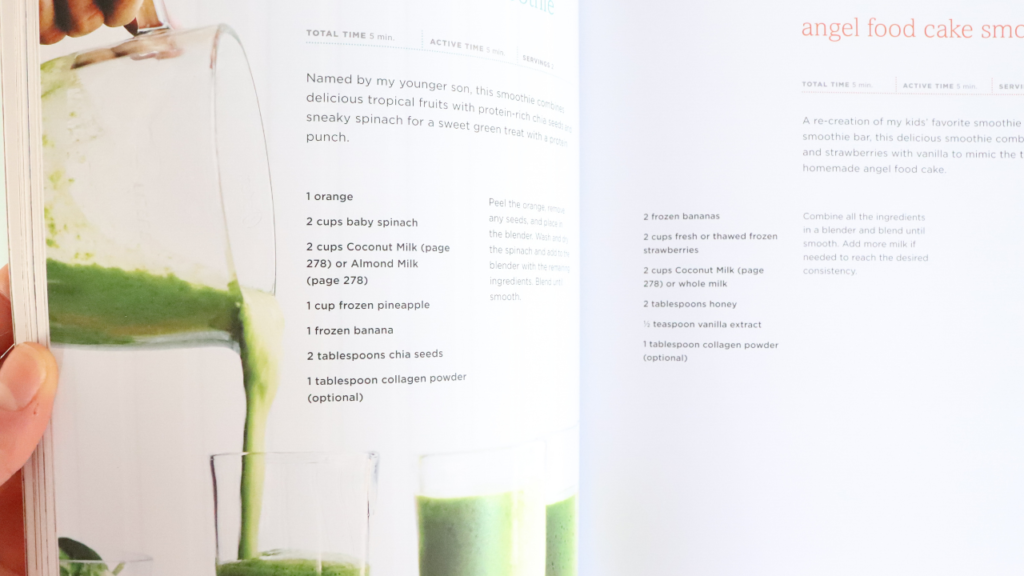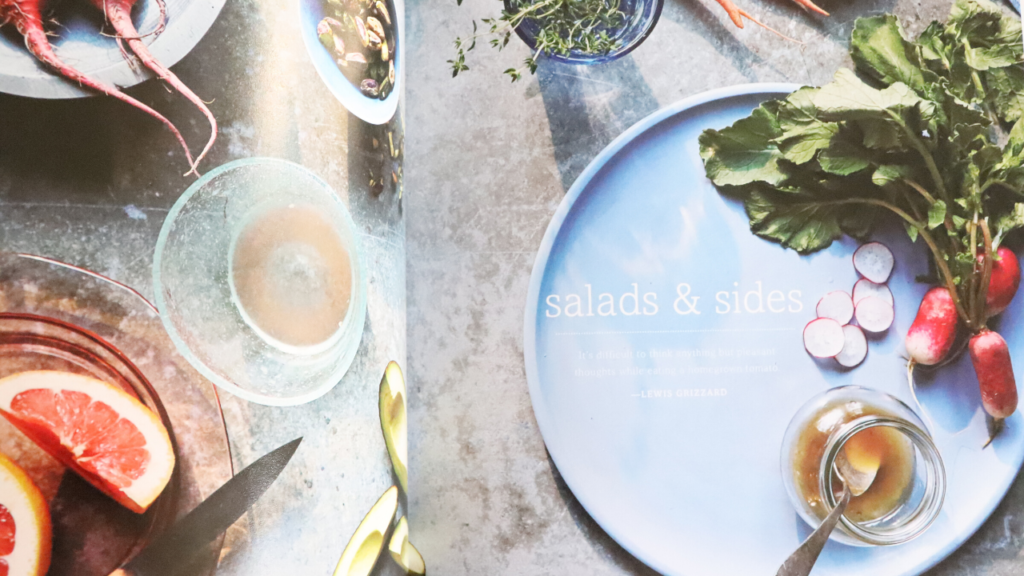 My Sweet Kitchen
Book # 7 – My Sweet Kitchen by Linda Lomelino
I love beautiful food and beautiful photography, there's no denying that. Even if I never cooked a day in my life I would want this book sitting on the coffee table because it's so beautiful.
I believe I got this homemade desserts cookbook when I was in college as a gift and it made me want to start cooking right away. This is the book I pull out for special occasions, baby showers, bridal showers, birthdays, anytime I'm hosting a part and want to make a dessert.
I also don't mind having such a beautiful book on my counter.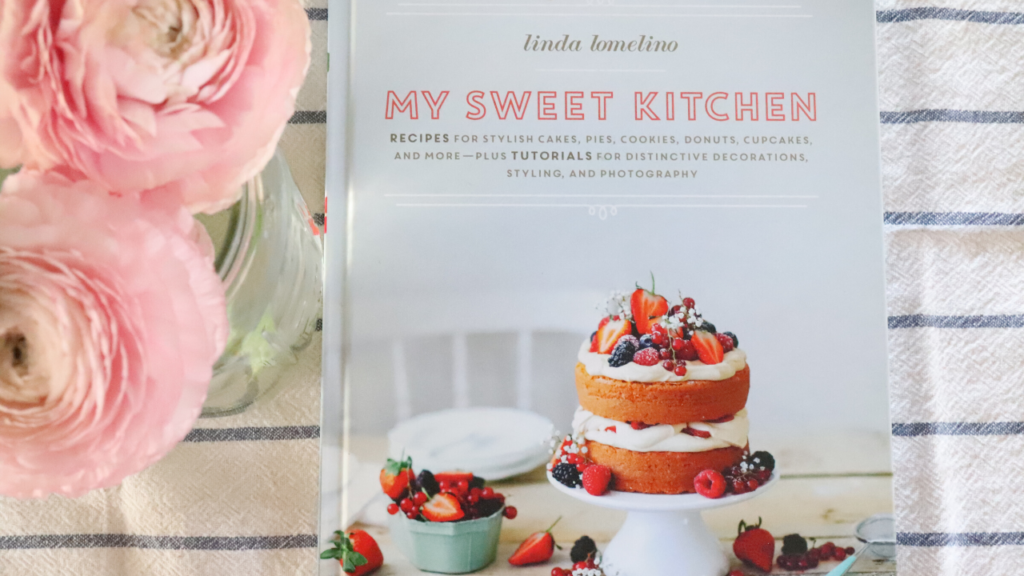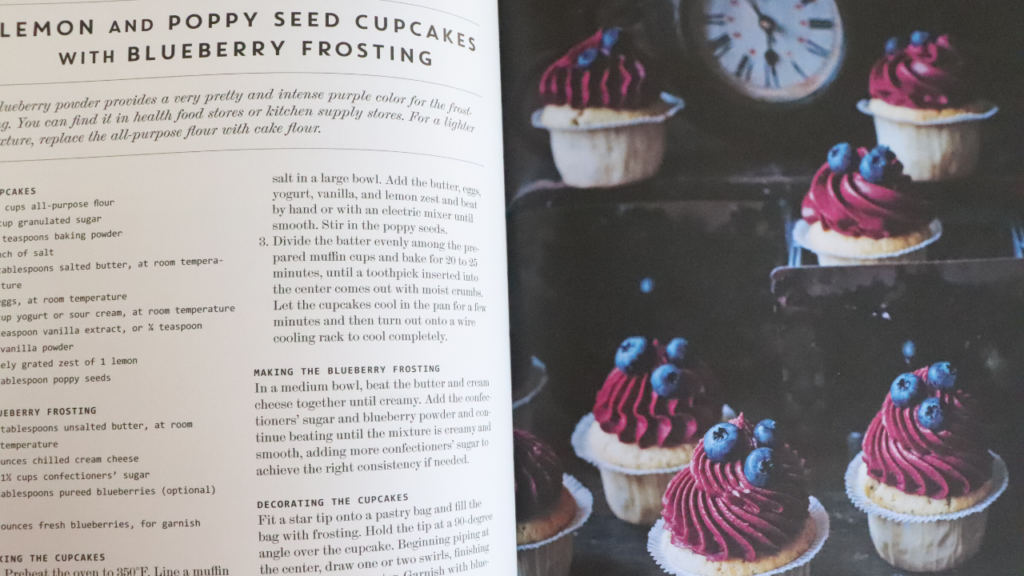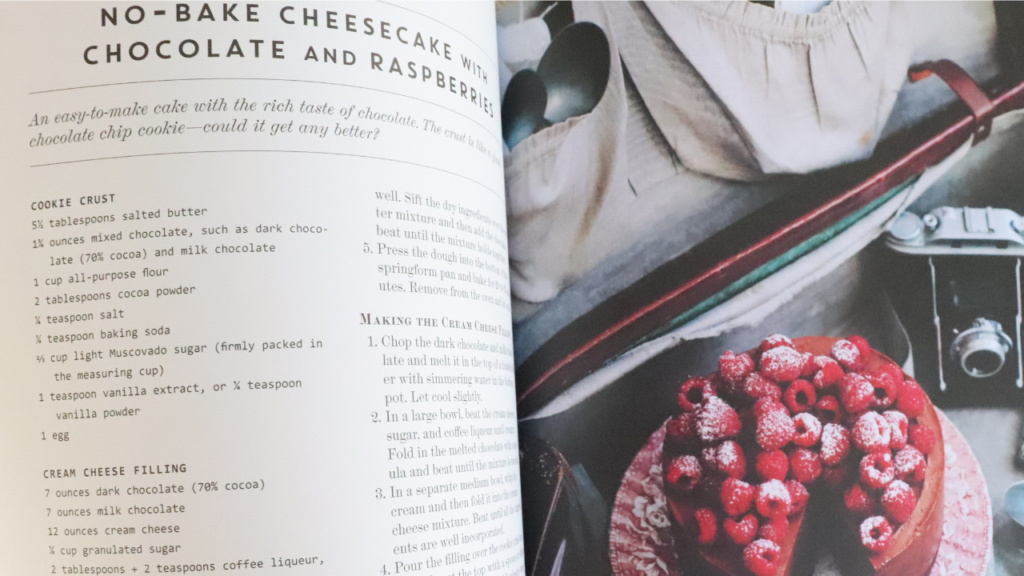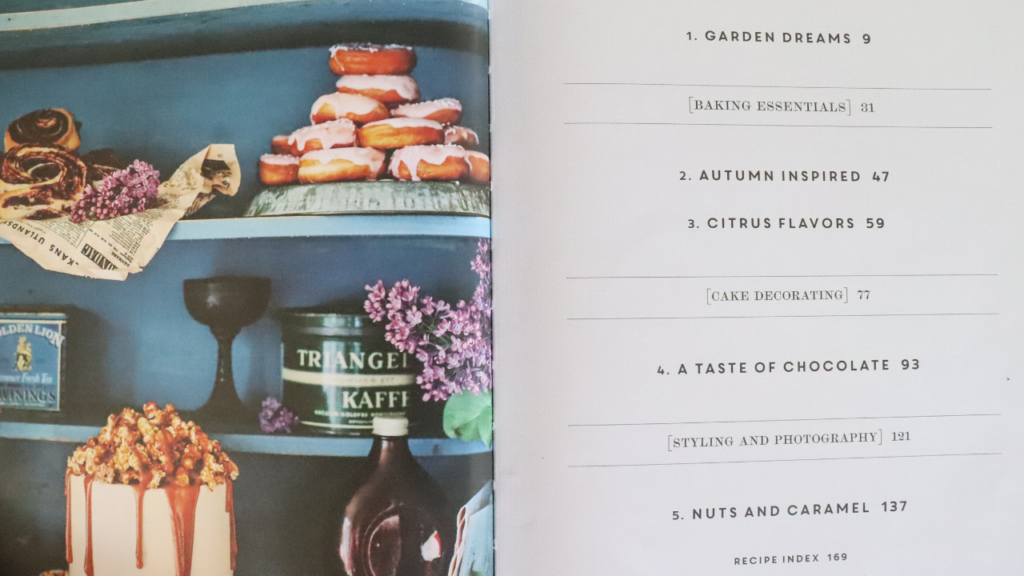 The Rain Barrel Effect
Book # 8 – The Rain Barrel Effect by Dr. Stephen Cabral
So Dr. Stephen Cabral, a doctor of Naturopathy, is someone I've looked up to for a long time. Not only does he have an incredible story of conquering his own illness from a young age, but he helps thousands and thousands of people learn how to approach the world of medicine from a holistic and natural way.
Basically, how to not have health problems in the first place.
There is nothing wrong with modern day medicine and seeing a doctor. But doctors diagnose and prescribe. This means that by the time you're already seeing a doctor, you already have a problem and will likely be given a treatment. Sometimes this is absolutely necessary and sometimes it isn't. What I love about Naturopathetic doctors is they try to look at the underlying cause of your symptom or issue and cure it naturally instead of prescribing a pill that will only be a bandaid and may cause more issues.
Again, not saying you should never see a doctor. But unless you have a broken bone or serious disease, we should all try to understand the root cause of health problems and how ignoring small issues or mistreating our bodies over a long period of time can add up (i.e., fill up the rain barrel) over time which then leads to serious illness. The goal is to not get there, or at least minimize, to begin with.
Dr. Cabral has an incredible podcast that he records every day giving out tons of free information and answering people's questions which is fantastic. He wrote this book, the Rain Barrel Effect, that I haven't read yet but have heard so much about from the podcasts that I wanted to recommend it here.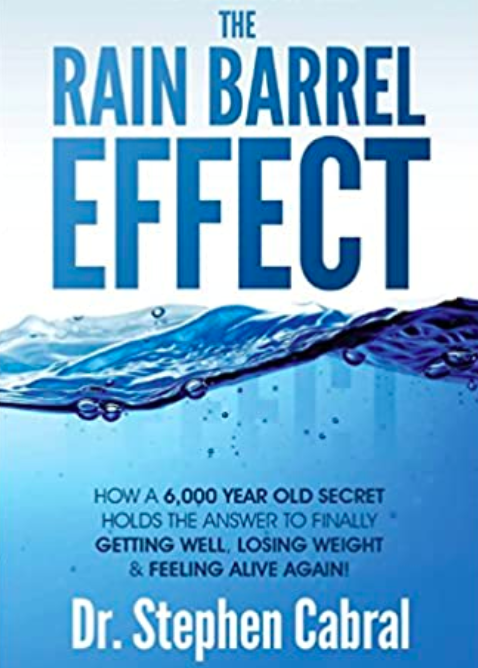 Homesteading Book #9: The Untethered Soul
Book # 9 – The Untethered Soul by Michael A. Singer
This book isn't related directly to homesteading or cooking, but it's a great book for your mindset and mental health. It's a "soulful" read that promotes letting go of things you can't control, finding peace and happiness in every day life, and gives a great perspective in life for people of all ages.
I don't know about you but I have always believed in balance. We love to study homesteading, cooking, farming, growing food, and reading good books for the soul is nice too. A little bit of everything, that's what I always say.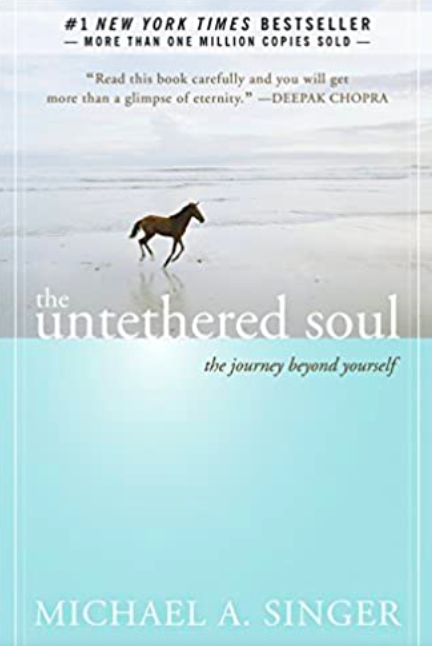 Shop Homesteading Books in this Post
The Homesteader's Herbal Companion
Essential Oils Ancient Medicine and grab your CPTG certified pure therapeutic grade essentials oils healthy living starter kit at a wholesale discount here.
The Homesteader's Natural Chicken Keeping Handbook
Pin these Homesteading Books For Later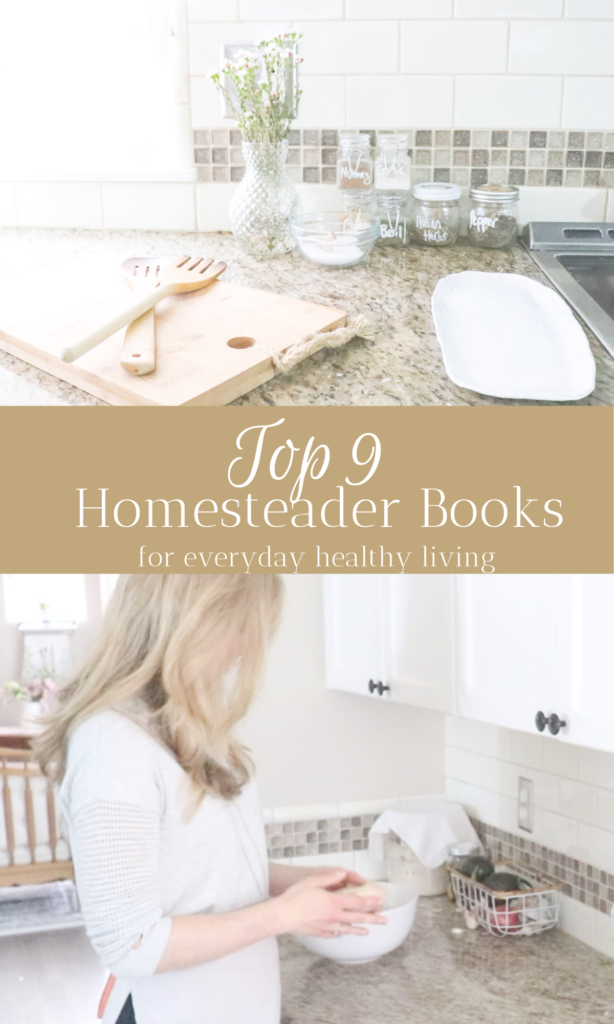 Thanks for stopping by the Homestead!