Sitting in a corporate office, or maybe your own apartment dreaming of owning more land? Well, you actually don't need to own cattle to call yourself a homesteader. You can learn to homestead without being a professional farmer. Today I'm sharing how to start homesteading today without being a farmer, brought to you by families who did it themselves.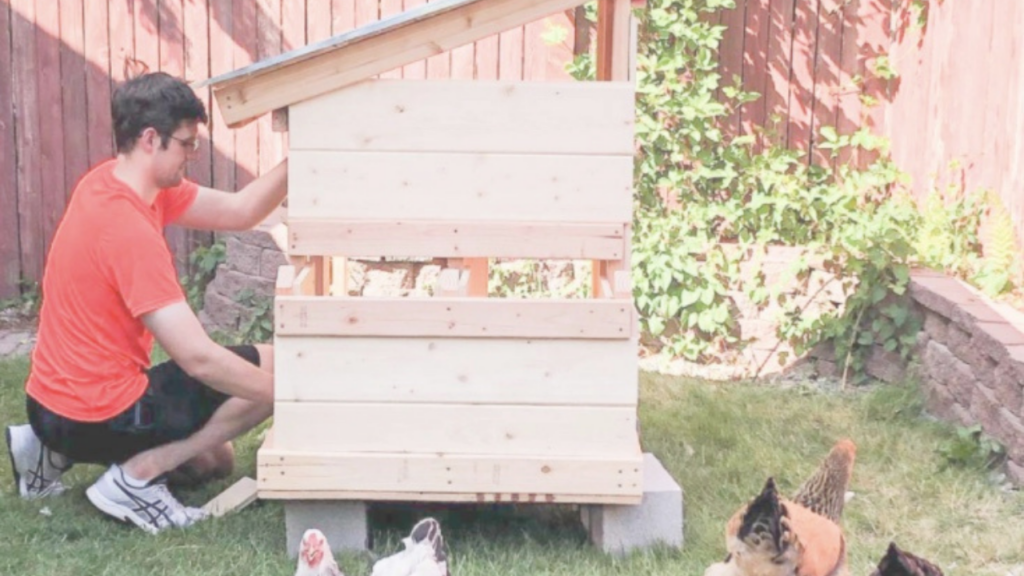 This post contains affiliate links, which means I may make a small commission on items you buy at no extra cost to you 🙂
I'm in a book!
First I want to share the amazing new book I had the pleasure of working on. The homesteaders who contributed to this book are all backyard farmers, who are self taught and learned skills from friends like you and me.
Reflecting back on my last couple of years homesteading with my husband, I am so pleased that we just "went for it" whenever we wanted to try something. I mean, there were some sketchy moments, like when I brought home chickens without even having a coop first. That was an interesting few weeks keeping chickens in the garage!
But the more we tried, the more we wanted to try. And that's what homesteading is all about – trying. There is no dictionary or black and white rulebook to how to homestead. That's why it has the word "home" in it – because it's unique to the home that you live in.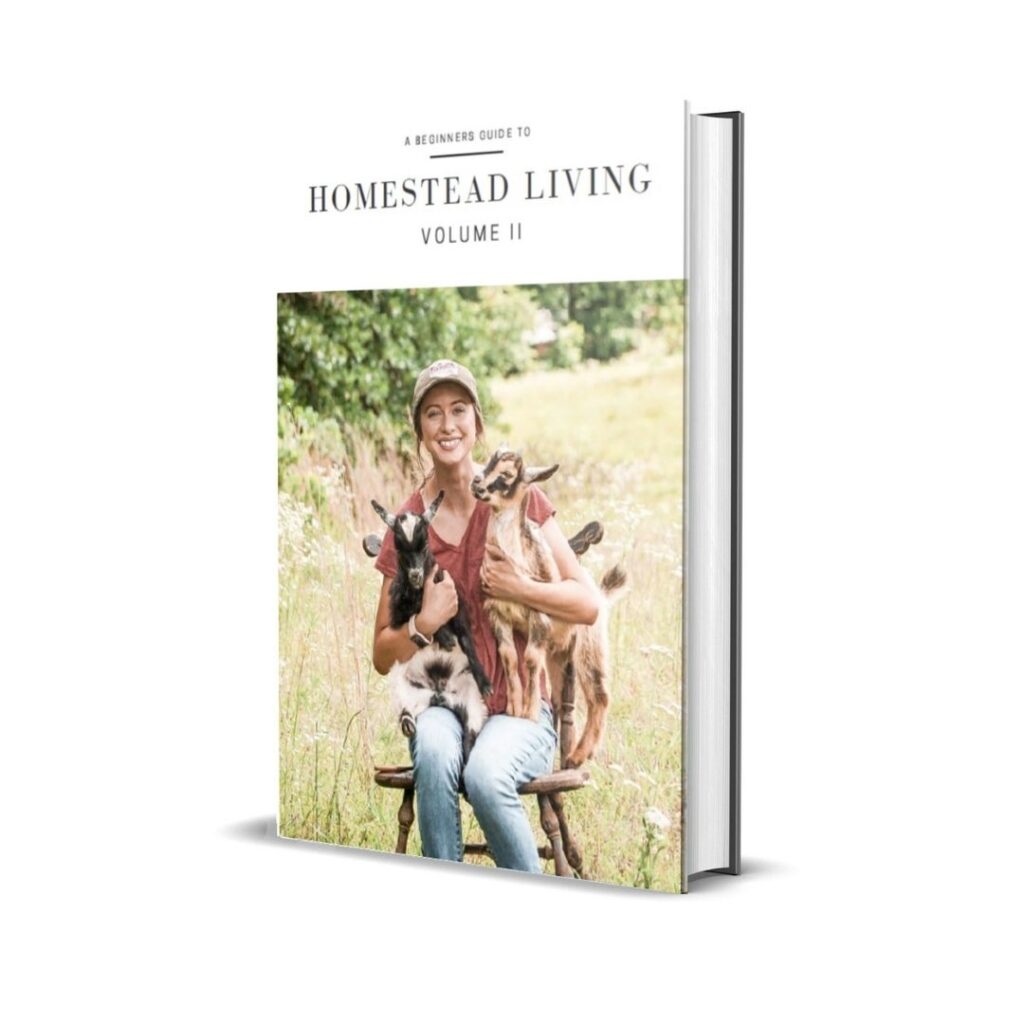 CLICK HERE TO DOWNLOAD THE FREE HOMESTEAD LIVING EBOOK VOLUME 2!
Didn't get volume 1? Don't worry, it's still available for free at this link!
I hope you enjoy these tips, tricks, recipes, and advice from homesteaders that are just like you.
And without further adieu, here are my top 4 tips to start homesteading without officially being a farmer 😉
Tips for Starting a Homestead without Being a Farmer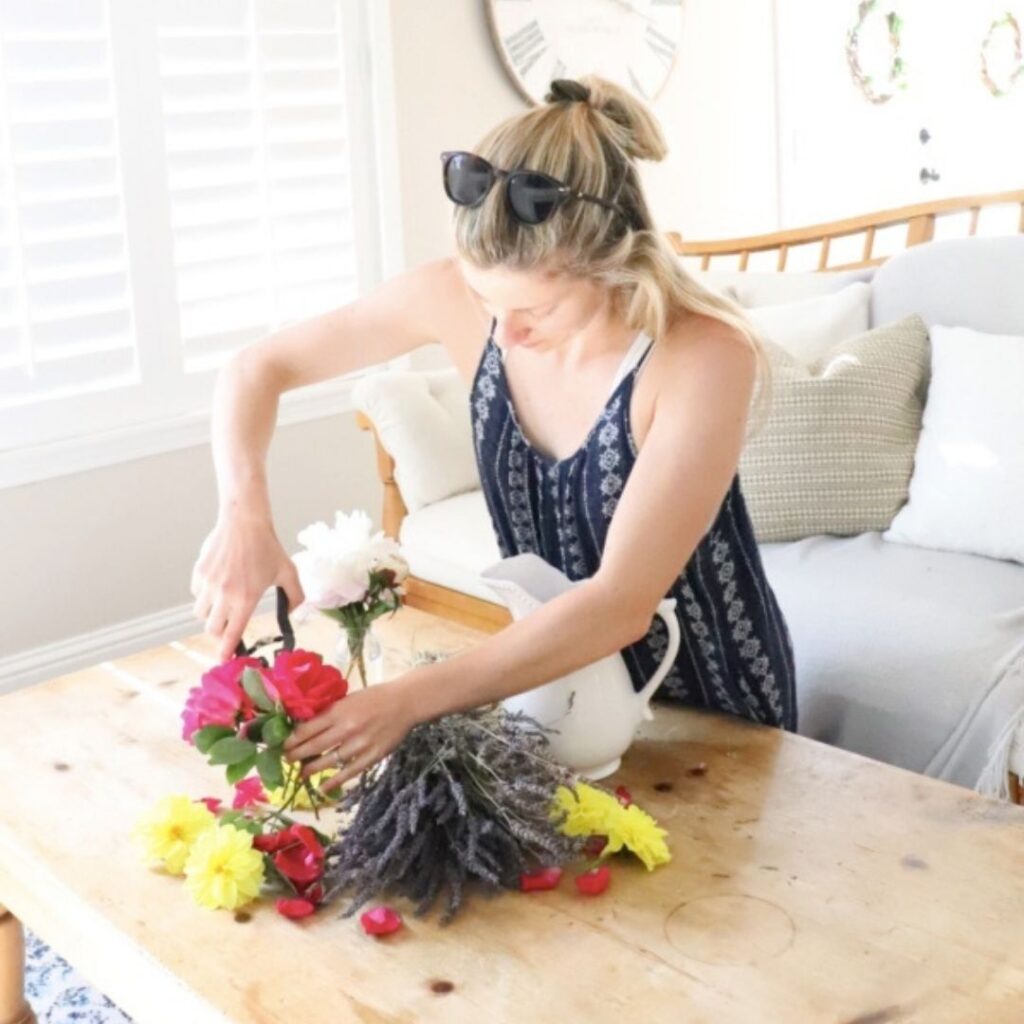 Tip #1 – Start Small
Tip #1 – First and foremost, start small. Learn herbalism, how to cook from scratch, and how to start a garden. Below are some helpful books to get started. This is how I started, and I think it's the best way because it gives you a resource to draw from. Try just one new recipe or project from these books at a time – do not get overwhelmed! One is enough to get started.
The Homesteader's Herbal Companion
Dr. Axe's Essential Oils Ancient Medicine
The Homesteader's Guide to Natural Chicken Keeping
Nourishing Traditions: The Cookbook that Challenges Politically Correct Nutrition
How to Build a DIY Stand for Farmhouse Trough Planter Box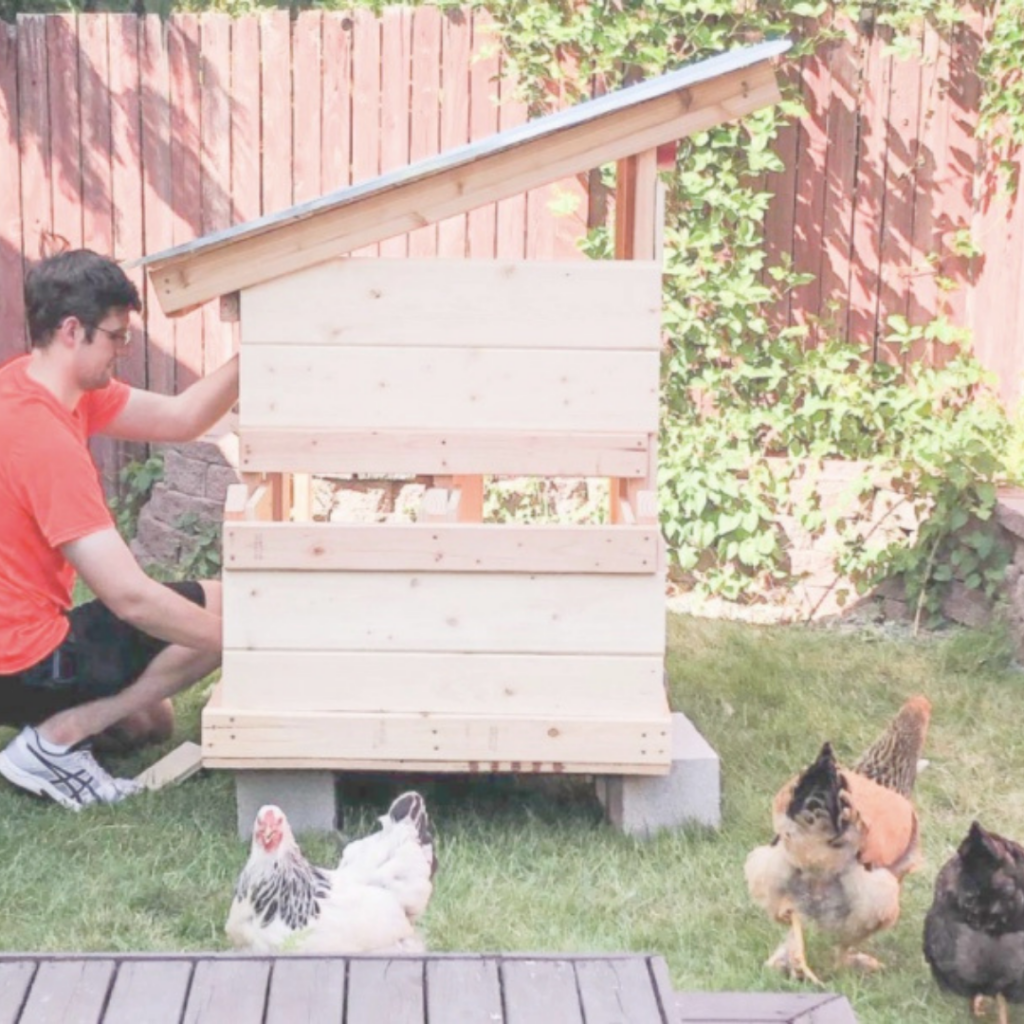 Tip #2 – Get a Couple Chickens
Tip #2 – build a chicken coop. Now, you do have to have a last a little bit of yard space for this one, so it's not for those who live in apartments. But you really don't need much space. Learn about how we kept 3 chickens in our small quarter acre yard in the posts below:
How to Build a Small Backyard Chicken Coop
How to Winterize a Chicken Coop
If chickens isn't an option for you, try finding a local farmer or farm stand. When I lived in a city apartment, I homesteaded by getting food from farmers markets, cooking from scratch, and growing herbs on my windowsill. Check out 9 more ways you can homestead in the city today, in this post.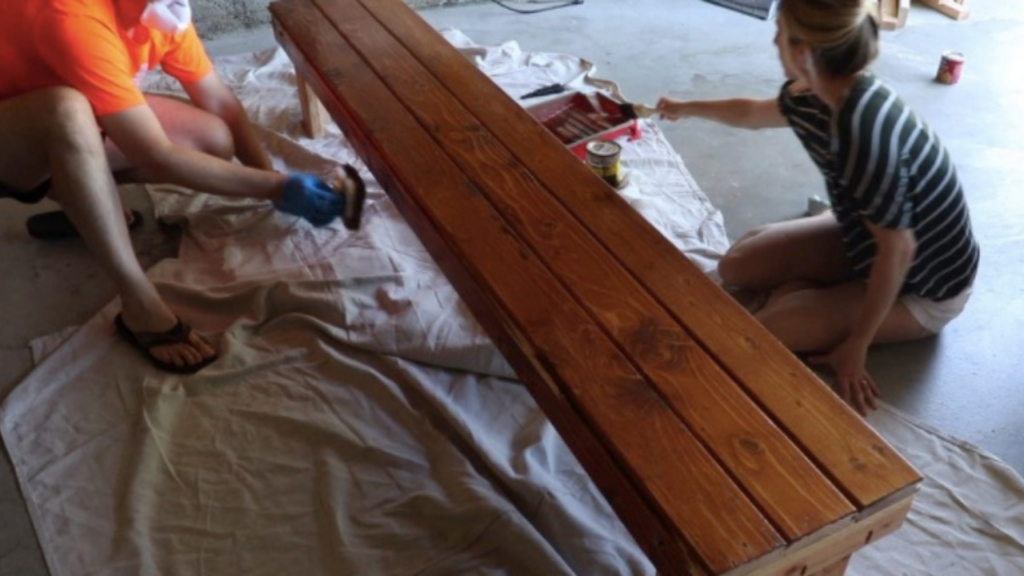 Tip #3 – Use your Hands
Tip #3 – Start building things with your hands. You can live anywhere to do this. Have an old dresser that needs repainting? Or still eating dinner on the hand-me-down dining table because you don't want to buy a new one? I totally get it. So build it yourself! Here are some tutorials to get started:
How to Refinish an Old Dresser
How to Build a Farmhouse Dining Table
DIY Bench for Farmhouse Dining Table
How to Install a Farmhouse Style Headboard
Tip #4 – Learn to cook from Scratch
When I first learned that a "natural" food label had absolutely no meaning, I started questioning the ingredients in my foods. I did more research and found that so many foods we buy from the store contain ingredients that I can't pronounce and that aren't actually food. So I started only buying foods that were made from – you guessed it – food. Even if the label says "no artificial flavors" but it has "natural flavors" – what natural flavors? If it was flavored with lemon then why don't they list lemon as an ingredient?
Then I became curious about gluten and dairy intolerances. Why do SO many people today have gluten and dairy intolerances? Was it like this back in the ancient days of our ancestors? The answer is no, and it's because they ate gluten and dairy differently than we do today. Our ancestors ate grains like einkorn and drank raw milk from cows. Raw milk contains probiotics and good gut bacteria that is stripped away in the pasteurization process today. And einkorn is a non-hybridized grain, which means it has less gluten and more protein (you can read more about this here).
Don't get me wrong I understand why these processes are done. The goal is to get more food into more hands and have less illness. But if the process is also causing illness, is it really helping us out? And if we aren't educated about it, then we can't even do anything about it.
Okay, rant over. The moral of the story: start cooking your own food. Make a sourdough starter and learn to ferment vegetables. These probiotics are so important to our gut health and unfortunately we just don't get enough of them today with all the processed food we eat.
How to Make a Sourdough Starter
Homemade Sauerkraut (this recipe is in this ebook)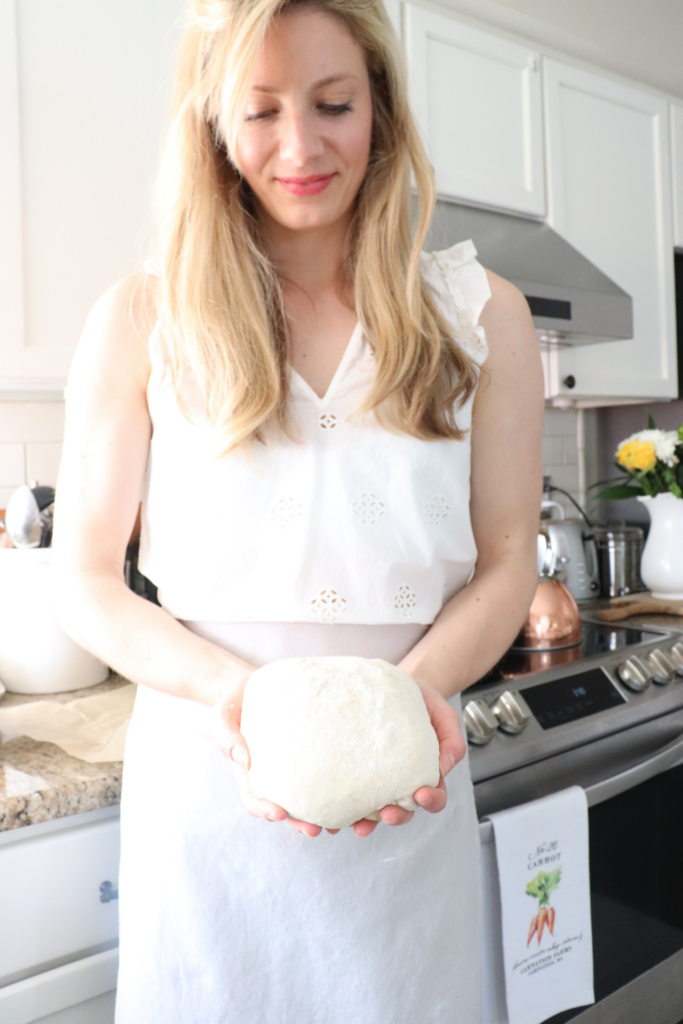 Save to your Pinterest Board!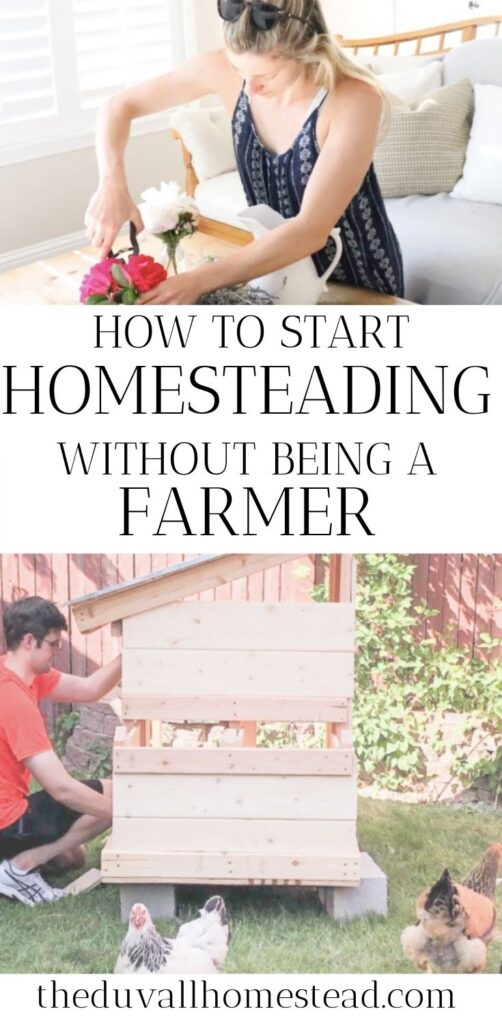 Thanks so much for stopping by the Homestead!